2018 was an amazing year for new music. and while we can praise all the amazing tunes we heard, what about the deeper stories? There were tons of storylines that made waves in 2018, with Datsik's sexual misconduct allegations and Avicii's death leading the way in terms of global headlines.
As storylines vary from blog to blog, it's worth noting the work of our River Beats staff. In order to look back and reflect on a crazy year of music, we went ahead and compiled our top 20 stories from 2018. This list was determined off of total page views from our website.
While some of these stories seem like they should be higher – that is definitely the case for larger blogs – as a growing independent media source, we strive to find stories that fit outside the box.
From music festival moments to April Fools jokes, here are the top 20 River Beats stories for 2018.
---
20.) Datsik Tour Cancelled Due to Sexual Misconduct Allegations
One of dubstep's largest producers cancelled a sold-out tour due to sexual misconduct allegations at the beginning of the year. Old tweets surfaced, showing Datsik's lack of respect for women. His lackluster response swiftly led to promoters, fans, and fellow artists speaking out against him.
Space Jesus, who was support on the tour, came forward and announced his departure after the news. Riot Ten followed suit and also announced his departure. Within 24 hours, Datsik pulled the plug on the entire tour.
Read: Datsik Cancels Ninja Nation Tour
---
19.) Top 15 Moments from EDC 2018
From guest appearances to unreleased ID's, massive fireworks and secret sets, the mecca for dance music festivals sure delivered one hell of a 2018 edition. This year was huge for the festival because they introduced camping on-grounds to the mix. Though there were hundreds of magical moments, we somehow wrangled them all together into our top 15.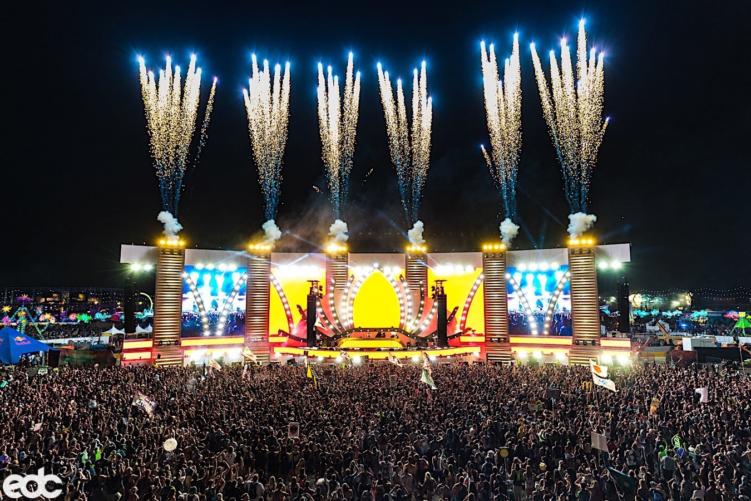 Read: The Top 15 Unbelievable Moments From This Year's EDC Las Vegas
---
18.) 5 Producers That Are Redefining Bass Music
Last April, we openly talked about five producers who were on the move in 2018: producers "redefining" bass music as we know it. Charlesthefirst & Ivy Lab were mentioned; check out the other three below.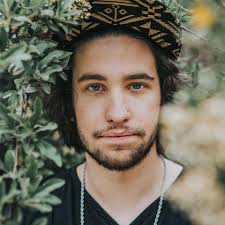 Read: Five Producers That Are Redefining Bass Music as We Know It
---
17.) 20 Photos That Show How Mesmerizing Burning Man Is
Money, time, effort, and amazing creativity go into planning Burning Man. Collectives and artists spend an entire year working to create elaborate structures. Burning Man has spawned a subculture in its own right, with celebrities and tech-moguls venturing to Black Rock City year after year.
And while it's almost impossible to put Burning Man into words, thanks to social media – we don't have to. Here are 20 photos that show just how spectacular Burning Man is.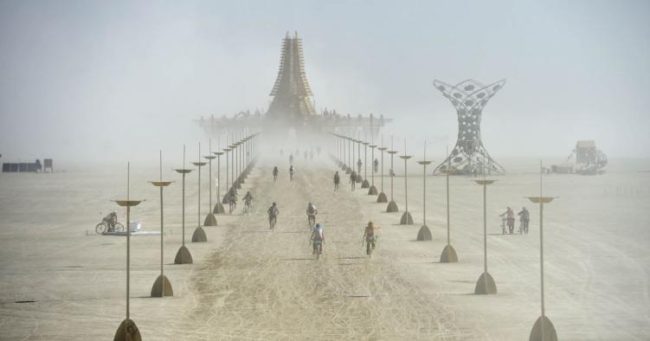 Read: 20 Photos That Show How Ridiculously Mesmerizing Burning Man Is
---
16.) 2018 is the Year of Rusko
From dancing wildly on stage to beating cancer, 2018 was a huge year for Rusko! One of dubstep's OG's is back and we love it. Catch up on why 2018 was so special for Rusko and his fans below.

Read: 2018, The Year of Rusko: Why the Dubstep Godfather is Revered Amongst Fans & Producers
15.) Avicii Dead at the Age of 28
This is the news that rocked the dance music world. International superstar Avicii, also known as Tim Bergling, passed away from suicide at the young age of 28. The producer is remembered as a true pioneer for dance music. RIP Tim.
Read: Breaking News: Swedish DJ Avicii Dead at 28
---
14.) Watch Boogie T and GRiZ Go B2B in Colorado (Twice)
When two of the hottest acts in dance music decided to join forces, you know we had to talk about. GRiZ and Boogie T became fast friends over the past two years, and our recent coverage sure proves that. River Beats captured the madness two different times they played together, and neither event disappointed. The two even performed their unreleased hit "Superfly" live for fans in downtown Boulder.
Read: Watch GRiZ Join Boogie T For a Sold Out Performance In Colorado
---
13.) Bassnectar Announces Deja Voom
Bassnectar teased a destination festival for months; in late July, the bass master delivered with Deja Voom. Bassnectar recruited electronic artists across the spectrum, including names such as REZZ, 12th Planet, Shlump, Elohim, and a Dirtybird Players takeover. The destination festival takes place February 28th through March 2nd, 2019.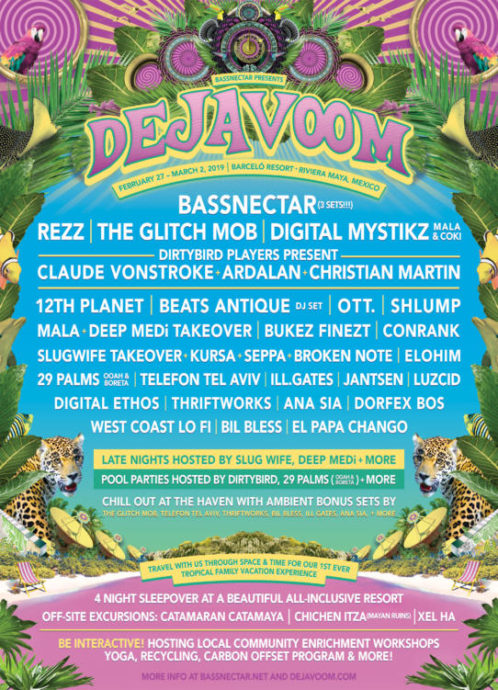 Read: Bassnectar Announces Deja Voom: A 3-Night Family Vacation In Mexico
---
12.) DirtyBird Campers Stranded Outside the Festival
Dirtybird avoided a possible disaster during their inguaral Dirtybird Campout East. Improper permits almost shut down the festival, but after some quick actions from Papa Claude and the Dirrybird staff, campers were finally allowed to enter the venue after several hours of waiting.
Bad news for those attending Dirtybird Campout- east. According to attendees and Twitter, the venue location staff ordered for the gates to be closed for those arriving. Meaning, no one is entering nor leaving the venue area. Guests were supposed to be able to enter around 9AM, leaving the opening ceremony to begin at noon.
Read: Campers Stranded Outside of Gates at First Year Dirtybird Campout East
---
11.) A Wakaan Curated Festival
Back in April, one of our staff writers wrote a fantastic editorial detailing why a Wakaan curated festival makes perfect sense.
The reaction to that piece was immense. Fans of both weird bass and Wakaan praised the article and welcomed the thought of a festival solely devoted to the Wakaan brand. And while a festival still hasn't been announced, a post from the Wakaan page asking what month fans preferred from camping festivals showed us a festival could be in the works. Catch up on all the action below!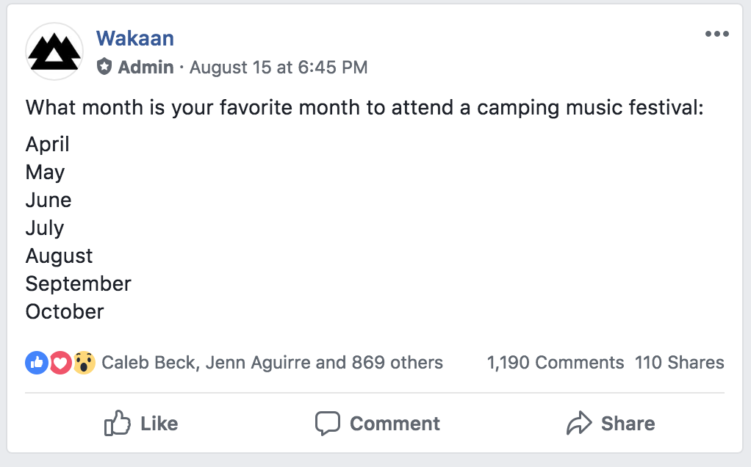 Read: Why A Wakaan Curated Festival Makes Too Much Sense [EDITORIAL]
---
10.) Bassnectar Shares Personal Message About NYE
2018 saw Bassnectar bring in the new year at the massive Georgia World Congress Center, with 22,000 people in attendance. Though Bassnectar and NYE go hand in hand, the event experienced some problems due to logistics and overall poor planning.
With that many people under one roof, not everyone is going to be pleased. All social media outlets became a Bassnectar-filled mine complete opinions from all ends of the spectrum. Some people loved it, some went on lengthy rants about their experiences. Many rumors emerged regarding the venue, medical, and the music itself.
Ashton and his team noticed the hate (though typically tuning out the negativity), and released a PSA regarding the event. His message rallied the basshead community and eased nerves for future Bassnectar curated events. See his full message below!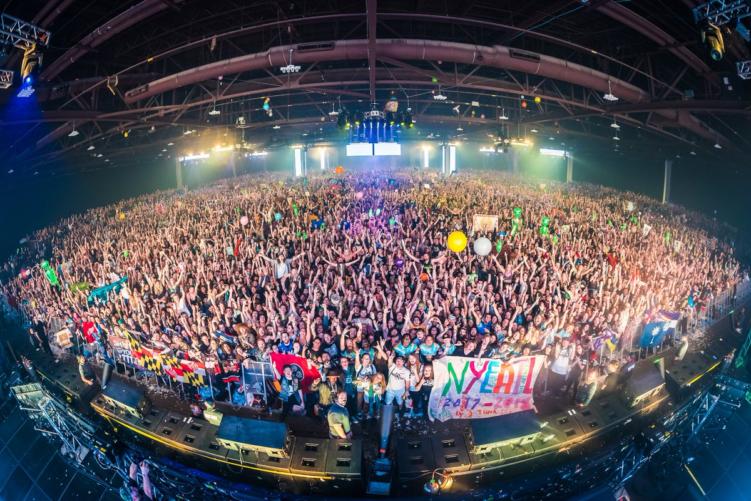 Read: Bassnectar and Team Share Important Message Regarding Sold Out NYE Show
---
9.) Griz Quietly Deletes All Social Media / The End of All Good Records
We reported last January that the electro-funk superstars' label, All Good Records, was no longer active on social media and headed towards disbanding. We came to this conclusion based on a dead website and various other theories you can see here.
Fast forward to February: our theory was proved right as GRiZ silently deleted all previous social media photos and tweets. This left his social media empty except for a blank piece of paper taped to a wall. GRiZ finally gave us something in the form of a poem on February 2nd, and then we were gifted with new music this November. It's been a long weird year for GRiZ, but we welcome him back even stronger in 2019.

Read: GRIZ Quietly Deletes all Social Media Overnight; Leaves Ominous Message
---
8.) Excision & Illenium Drop Unreleased Single "Gold" at EDC 2018
The highly anticipated collaboration "Gold" was one of the songs of the summer. And to add to the hype, Excision brought Illenium on stage during EDC to premiere, making it a very special moment. The song goes down as a top ten collab of the year, and those that saw it live at EDC will remember it for a lifetime.
Read: Watch Excision Bring Illenium on Stage and Drop Their Unreleased Collab 'Gold' at EDC Las Vegas
---
7.) Rusko Debuts Klutch's Beethoven Fur Elise Remix At Red Rocks
This might be the best remix of 2018. It doesn't have the streaming numbers to "prove" it, but it took listeners by storm after Rusko debuted it at Red Rocks. The remix comes from the New Orleans producer Klutch, and instantly became a classic. Seriously, a remix to Beethoven? You have to really knock that out of the park for people to love it! It's not everyday somebody remixes a classical song into a dubstep banger, but Klutch did it with style and grace. Relive it below.

Read: Watch Rusko Drop an Epic Beethoven Remix at Dead Rocks
---
6.) Natural Land Camping & Music Festival Goes Dark Overnight
What happens when you try to book headliners for a music festival based on projected ticket sales? Well, you crash and burn. This is exactly what happened to Natural Land Festival in 2018.
With 5 days until the festival, the producers announced via FB that multiple acts billed near the top of the lineup would not be attending. This list included the following: Arius, Break Science, Bro Safari, Downlink, EOTO, Must Die! and NGHTMRE.
With this happening way too much in the festival world, we hope a story like this deters people from creating such a disaster in 2019.
Read: First Year Festival Loses Major Headliners Overnight With No Real Reason Why
---
5.) The River Beats Year of ODESZA
We can't deny our love for the Seattle duo ODESZA. In 2018 alone, we published 25 articles on the group. From remixes, live shows and unreleased music, to fun social media moments, our readers got all the ODESZA news.
Because of our continued support, the ODESZA team made an interview possible at Voodoo Music + Arts Experience. We chatted about new music, Sundara Fest, and inspiration for a fourth studio album. Read our full interview below.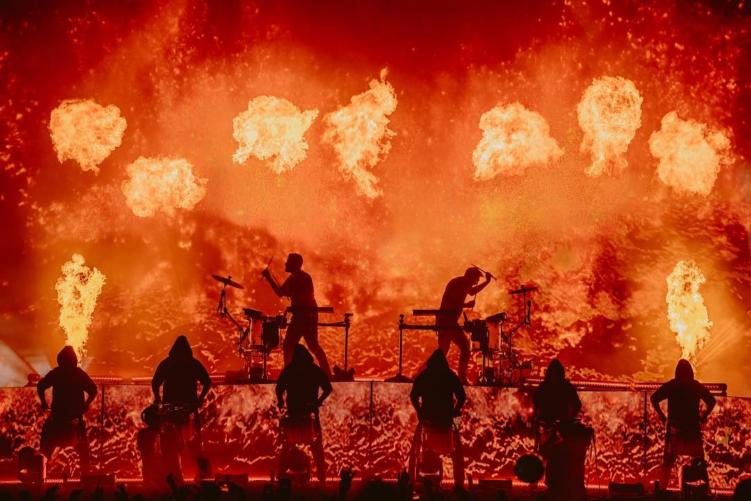 Read: ODESZA Talk Sundara Fest, New Live Set, & Inspiration For New Album [Exclusive Interview]
---
4.) April Fools: Red Rocks Bans All Electronic Music
This one was, by far, the funniest story of the year. With dance music blogs posting April Fools joke after joke, we really didn't think this one would go as far as it did. But after publishing the piece, the entire world thought Red Rocks banned dance music. If anything, this piece's headline should show that most people don't actually read the full article, and only concentrate on the headline. It made for one hell of a story, and we even got to trash Marshmello a little bit during it.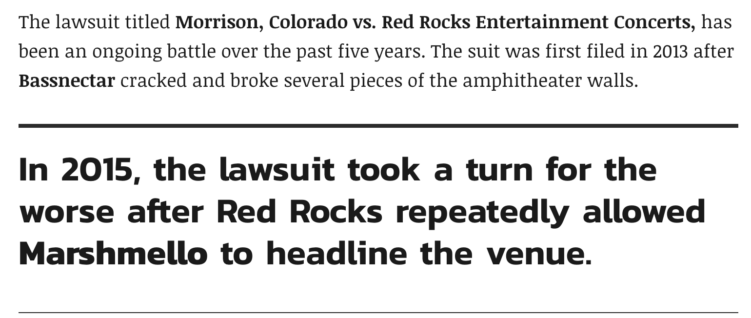 Read: It's Official: Morrison, CO Just Banned all Electronic Music at Red Rocks in 2018
---
3.) HiJinx Makes a Huge Splash With One of The Top Lineups of 2018.
Can you really ask for any more from a debut two-day festival? With headliners like Bassnectar, ODESZa, GRiZ, RL Grime, Illenium, and more, this lineup truly has it all!
The first year-festival makes its debut at The Philadelphia Convention Center, one of the largest venues in the US Northeast, on December 28th and 29th. While dozens of other events are shutting their doors, HiJinx is looking like a top-tier event for 2018, and further.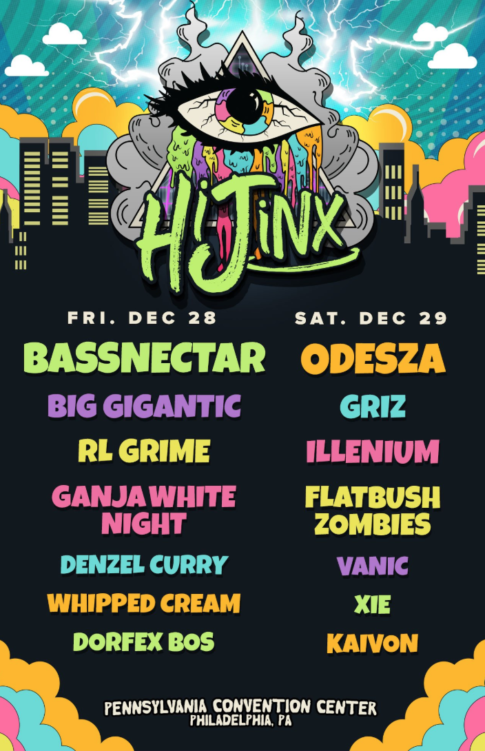 Read: HiJinx Announces Monumental Lineup For First-Year Fest [Details Inside]
---
2.) Shaq is the Special Guest at Lost Lands 2018
Shaq is one of the weirdest/coolest stories of 2018. DJ Diesel made his presence known at Ultra 2018 with Shaq's funhouse, and he continued that hype into Lost Lands.
The NBA Hall of Famer was the special guest at Lost Lands 2018, and the world just about lost their minds. Two months later, Diesel dropped a guest mix for Too Future. To close out 2018, Shaq is going B2B with NGHTMRE on NYE. What a time to be alive!
Read: Shaquille O'Neal Is The Special Guest at Lost Lands [Watch]
---
1.) Monxx Cancels Over a Dozen Shows in 2018
It seems like the only time we talk about Monxx is because he did something foolish. This specific article on Monxx broke the dance music internet for at least six months. The producer missed 10+ shows in one calendar year; and while you're thinking the missed shows must have had reasons, most of the time they did not. We still aren't sure how he continued to get booked in 2018, hats off to his agent for that magic feat.
All press is good press? We don't know whether that is true or not in Monxx's case; regardless, he had one hell of a ywear. From getting his own definition on Urban Dictionary, to getting into Twitter fights with multiple producers, he's hoping 2018 doesn't repeat itself.
After doing some research, we broke the news on this piece in September and continued to update all year. See all the shows he skipped out on below.
A little PSA for the real fans out there, I won't be missing any more shows in my life. Even if I lose my limbs and I DJ with my tongue. #mansGOThot pic.twitter.com/9rIk4rvSxO

— MONXX (@monxxbeats) November 12, 2017

Read: Monxx Cancelled 10+ Shows Within A Year: Here's A Full List
---
That is our list for 2018: the top 20 moments for a crazy year in music!
Thanks for all your continued support this year. We wouldn't be here without our readers, and we can't wait to dive head first into 2019 with you all!
Cheers from the River Beats staff, and have a glorious New Year celebration.