New Year's Eve and Bassnectar are two things that go hand in hand. People travel from all over the world to experience the new year with Lorin Ashton, and this year didn't disappoint. The massive Georgia World Congress Center sold out weeks prior to the event, with 22,000 people in attendance.
With that many people under one roof, not everyone is going to be pleased. All social media outlets became a Bassnectar-filled mine complete opinions from all ends of the spectrum. Some people loved it, some went on lengthy rants about their experiences. Many rumors emerged regarding the venue, medical, and the music itself.
Ashton and his team noticed the hate (though typically tuning out the negativity), and released a PSA regarding the event.
View the message from Lorin & team below: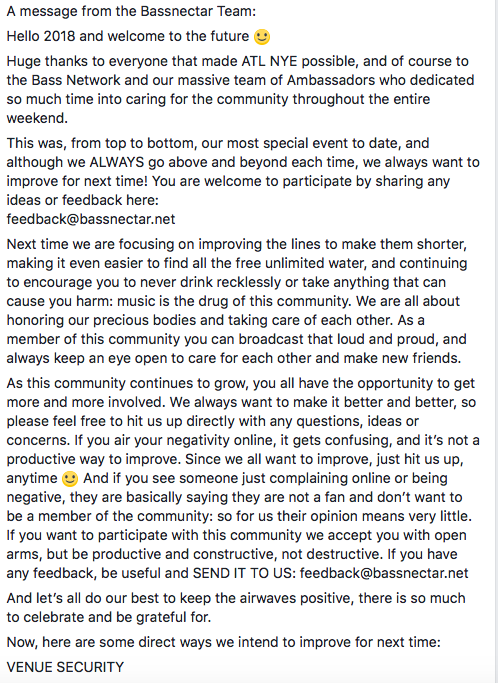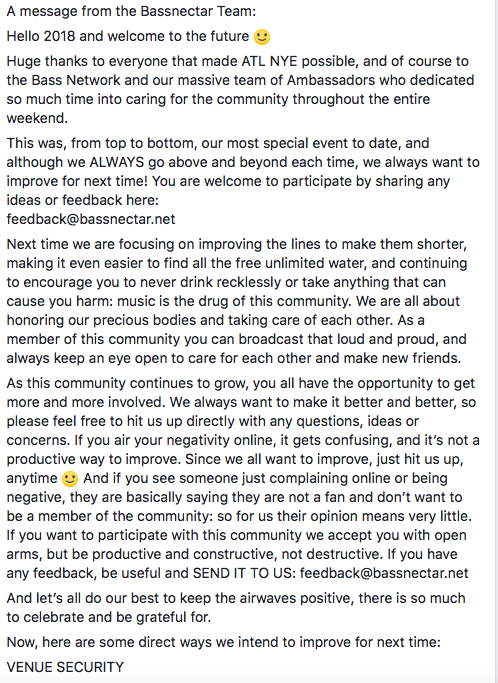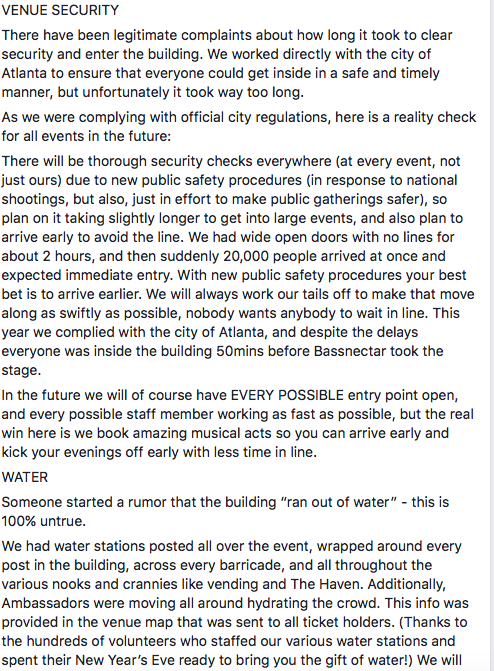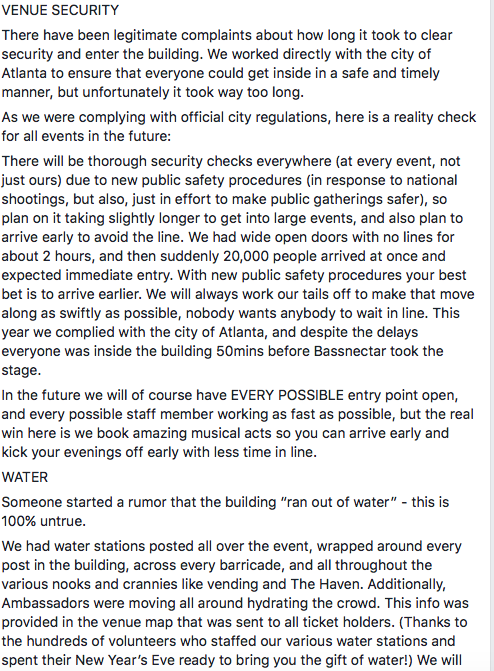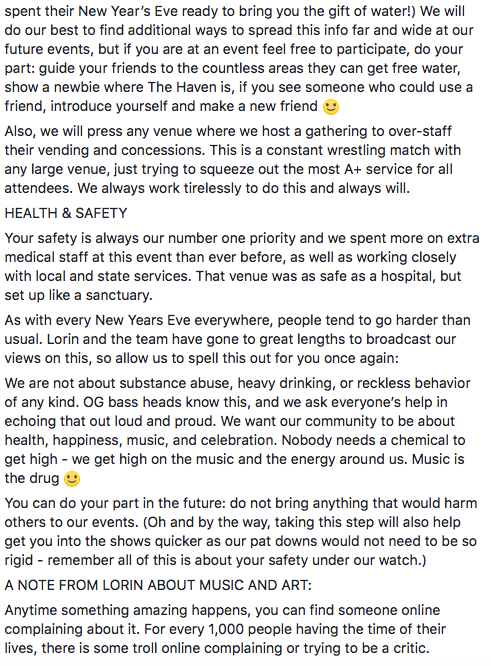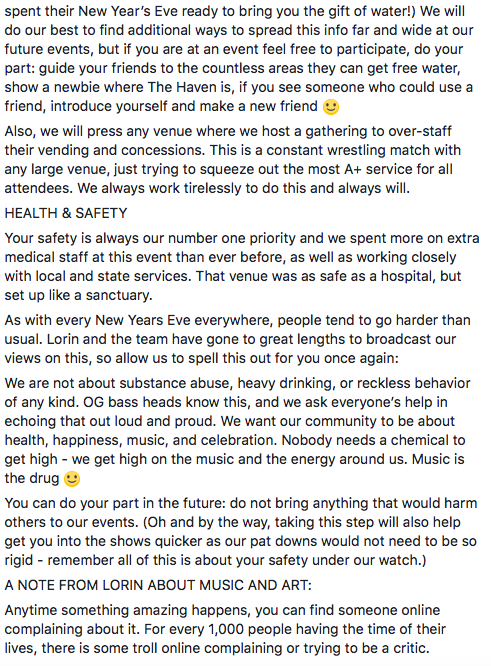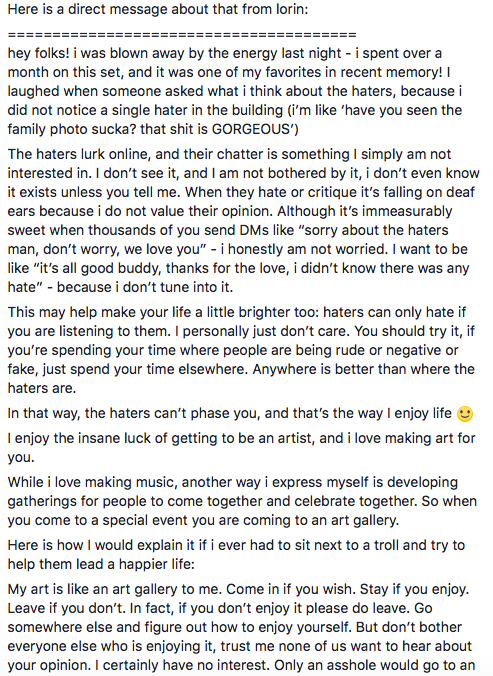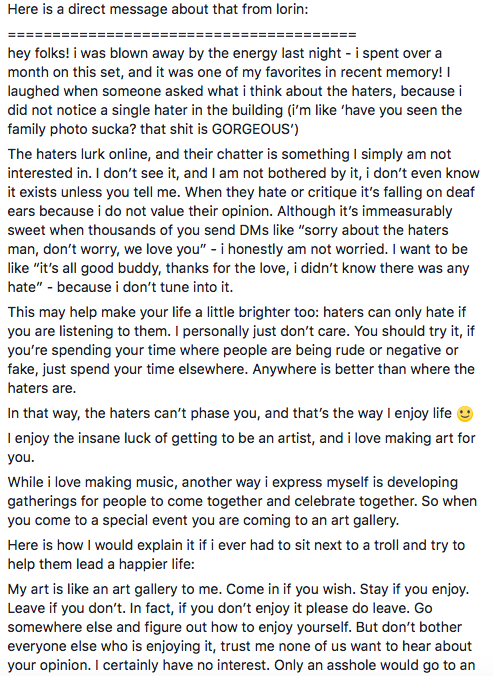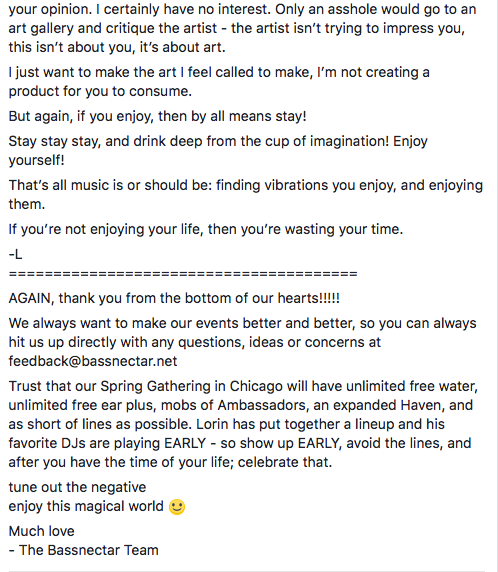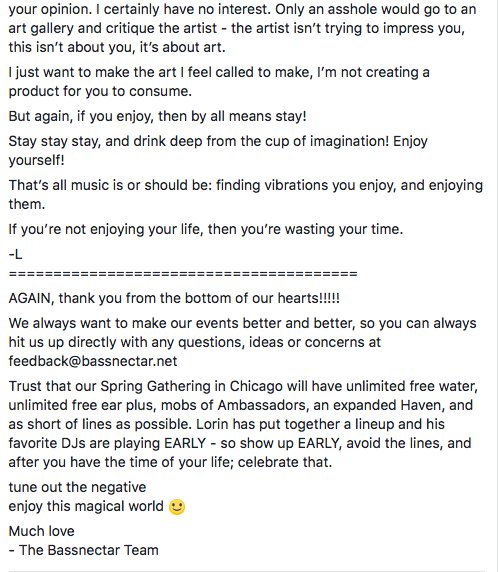 TLDR: Take care of yourself, take care of others. Arrive at events early to avoid long lines at security. Tune out the haters.