It's the running joke in the electronic music world that Monxx cancels a ton of shows. It's come to the point where everyone's wondering: "Why do people still book him?" After his recent cancellation in Milkwaukee, which he cancelled on BEFORE… River Beats decided to compile a recent list of shows he's cancelled.
The craziest part? All of these cancellations are within a one-year time frame.
Updated on October 4, 2018. 
Shows Monxx cancelled:
High Caliber Music Festival: Apparently, Monxx did not feel safe attending this festival due to "negative online backlash" and pulled out last minute. He made no official announcement about this cancellation. Plus, we received no other info besides the screenshot of the email made by his manager.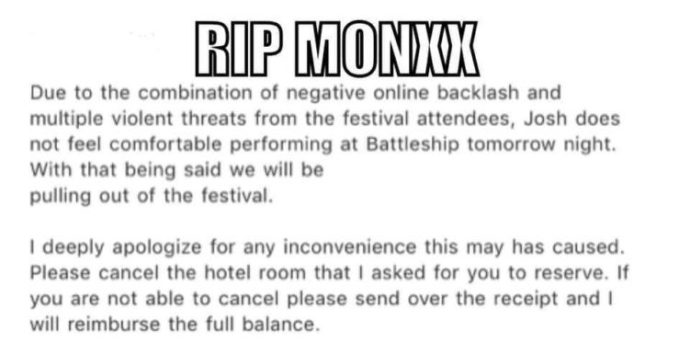 Lost Lands Music Festival – Okay, we'll cut him some slack here. Due to weather, Excision informed Monxx that his set was cut. Excision cancelled on Monxx before Monxx cancelled on him (lol).
.@lost_lands have pulled me off the line up. I just landed in Ohio and I would of made it to my 5pm set like originally planned, sorry to everyone who this effects but this is out of my control pic.twitter.com/Xzd4jtW3AE

— 𝐌𝐎𝐍𝐗𝐗 🤴🏽 (@monxxbeats) September 16, 2018
Lake Worth, Florida – Cancelled due to "food poisoning." Later, he got caught posting on Snapchat enjoying some Jack Daniels and an entire lobster dinner. The show was supposed to begin at 8:00 PM.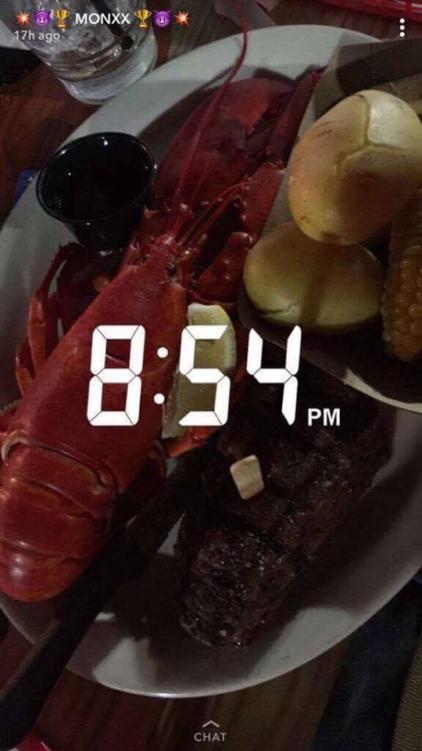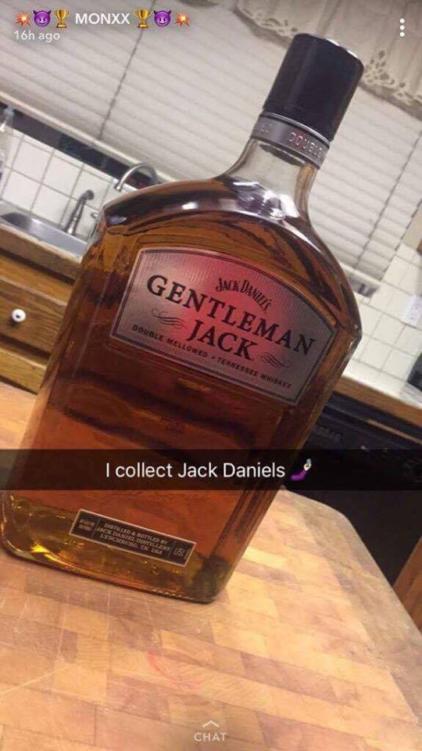 Also, let's take a gander at this tweet.
A little PSA for the real fans out there, I won't be missing any more shows in my life. Even if I lose my limbs and I DJ with my tongue. #mansGOThot pic.twitter.com/9rIk4rvSxO

— 𝐌𝐎𝐍𝐗𝐗 🤴🏽 (@monxxbeats) November 12, 2017
Miramar in Milwaukee, times 2 – Once due to a miscellaneous cause, and the other due to "getting assaulted at the airport."
Monxx didnt show up to his fucking MAKEUP show that was supposed to replace the first show he bailed on …. so the miramar had this shown behind the people who played instead Hahaha. My favorite place pic.twitter.com/0ZBIc0hi37

— tyler 🙂 (@tylaolson) September 1, 2018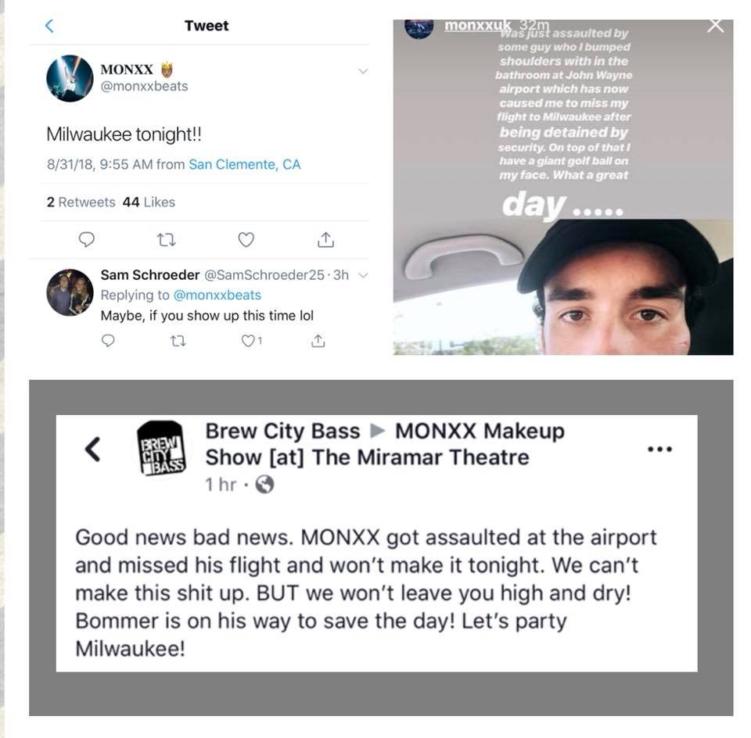 Big Dub Music Festival – This cancellation cued all the Monxx/Red Lobster memes. Enjoy one below.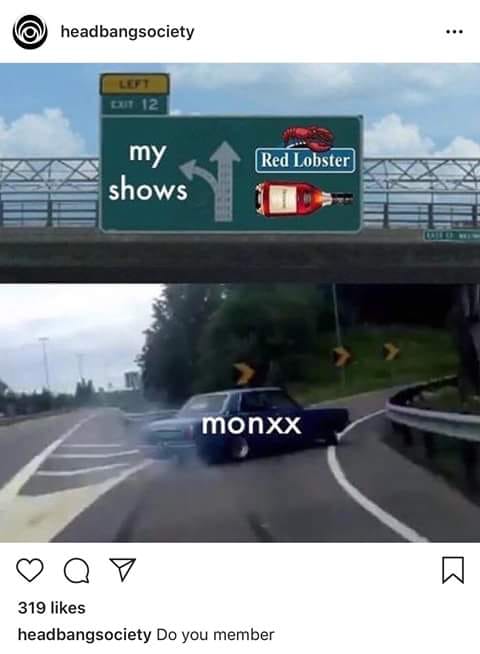 Older cancellations
Grand Rapids, Michigan – "Sick."
Monxx is sick and cant come to his show tonight in Grand Rapids. He is being replaced by Creation b2b Lord Swan3x!!

— Detroit EDM Family (@DetroitEDMFam) November 10, 2017
Detroit, Michigan, times 3 – No idea. Sick, maybe?
a friend of mine said to me:
"monxx has cancelled 3 shows in detroit all together so he better make it to this one"
🤦🏻‍♀️🤦🏻‍♀️🤦🏻‍♀️🤦🏻‍♀️🤦🏻‍♀️

— kat (@kxtttryna) July 28, 2018
Monxx waits until the day of to cancel his shows in Detroit. At least the promoter was able to pull in another artist on the same level before the show

— 👢👢&🐈🐈 (@HaveYouMetRyan) July 12, 2018
Block Party in Brisbane, Australia + shows in Sydney and Perth – Medical issues.
Manchester, New Hampshire – His things were stolen.
Shows he made up (2)
Virginia Beach – He did make this one up in December.
St. Louis in November – He cancelled for food poisoning (again), but he did make up the show for this.
His next major performance is at Lost Lands in a week. Will Monxx cancel this set? Stay tuned to find out!
Update: He did not play Lost Lands (see above).
---
Featured image via artist Facebook page.