Editors Note: This is a staff-sourced article. We feel this list is extremely tough to calculate as there are too many factors at play. We allow our staff the opportunity to submit their favorite choices and voice their opinion on why they selected these choices.
---
Of the many things we strive to do at River Beats Dance, two of the most important are to inform and entertain you all. What makes our jobs a lot easier is all the incredible talent in the world of electronic music that we have the pleasure of covering.
What makes our jobs a lot harder, when it comes to lists like these, is having to decide who among this swirling pool of well-equipped artists you should pay special attention to. There are artists on this list that you may have never heard of and artists you may have been following for years, but one thing that they all share is the momentum surrounding their current projects.
So as you make your way through different playlists, shows, festivals, and engagements in the world of electronic music this year, make sure you remember the names on this list. These are the dance artists we are listening to in 2023.
---
Audio Goblin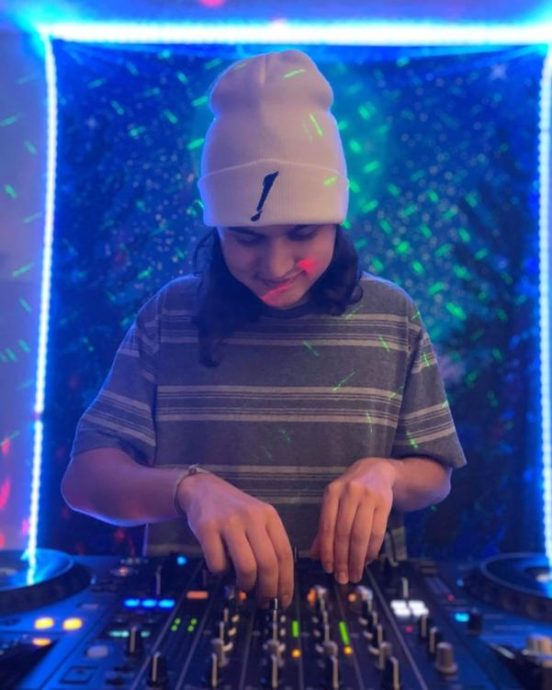 Go find a cave to chill in and start hoarding some gold, we're going goblin mode. The unbounded nature of Asheville, North Carolina's Audio Goblin arrives with dazzling exclamations. His 2022 Gamer EP features a trio of tracks that include everything from Yoshi samples to glitched-out halftime. In our minds, it's Audio Goblin's best body of work to date and sheds light on his ambitious pursuit to make a name for himself in the scene.
Alejo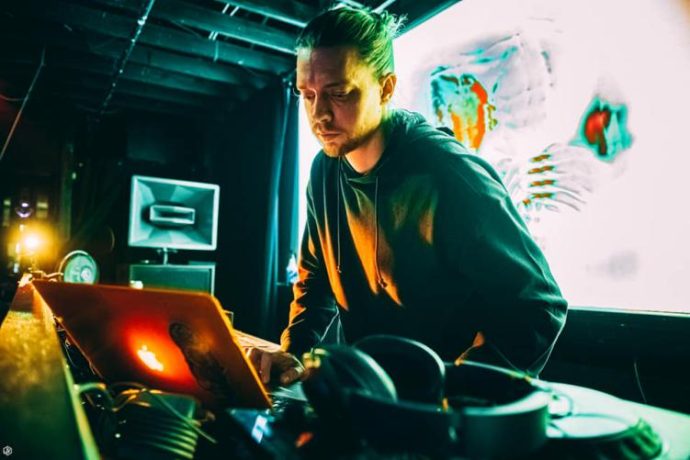 The producer behind tracks like "75 Dollar Buick" and "Thylacine" is next on our list and one you most definitely need to keep an eye on. Alejo has been releasing music for the past 8 years and over that time, has developed his sonic aesthetic into a live, contorting organism of profound sonority and bounding accents. Most recently, he released his mix from Secret Dreams 2022 to an audience still foaming from the mouth from the very same performance. Here's to more teeth-chattering renditions from the Ohio native in 2023.
Bread Winner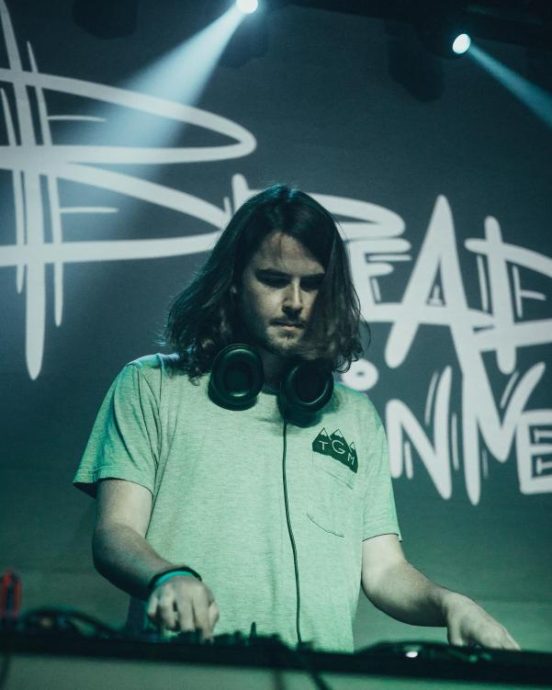 The beast of the yeast, the sourdough selecta, Bread Winner is a sonic explorer capable of ensnaring listeners in the soundscapes that he spins. In examination of Multigrain Vol. 1, Bread Winner's only available mix on SoundCloud, we are met with dripping wet synthesizers, bouncy melodies, and assertive basslines which have become characteristic of Bread Winner's energetic style. More recent work shows a deeper dedication to instrumentation and sampling, all of which are signs that point toward the producer's growing capabilities.
Mindtality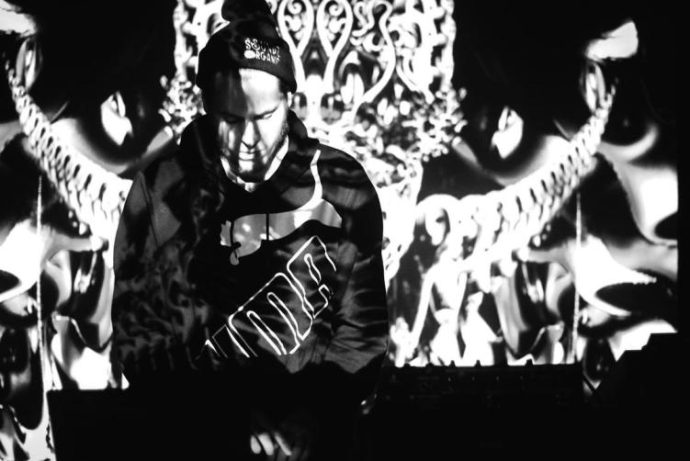 Fresh off a two-month run in which he released one song a week, Mindtality's production output isn't the only thing that has fans flooding his SoundCloud. The New Jersey producer's ability to combine elements from across the board makes him unique, but his dauntless experimentation is what shifts him to the top of the pile and onto our radar. Look out for a full-length album to be surfacing from Mindtality in the coming months.
Entangled Mind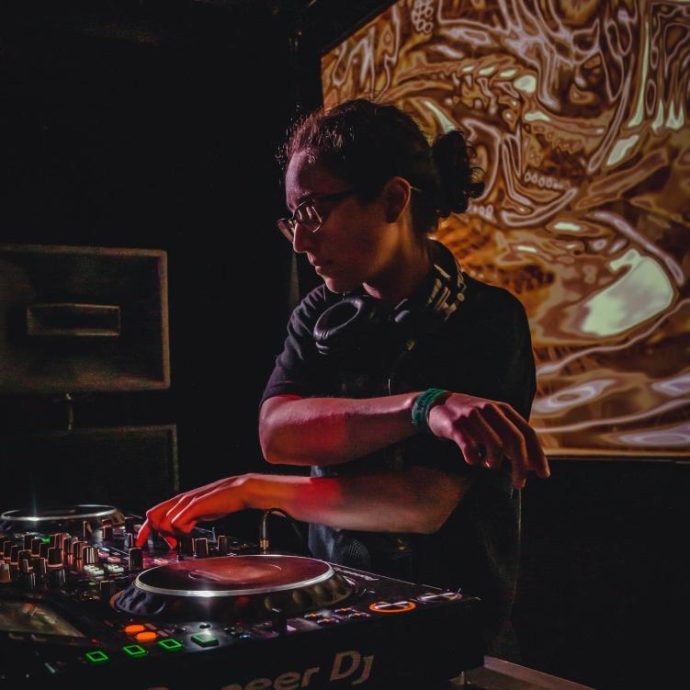 This next artist is one of the more notable names on our list and may have been on your radar previously, however, 2023 is the year that we think this project will really take off. Over the past two years, Entangled Mind has shared lineups with artists like Tipper, Mindex, VCTRE, and more all while expanding upon their trademark sound design. Most recently, the Boston bass provocateur got a chance to debut a live jazz composition at Secret Dreams, an opportunity that sheds light on the growing confidence the scene has for Entangled Mind. With only one LP on their discography, we're hoping 2023 is the year we get another full-length from the studio of Entangled Mind.
View this post on Instagram
Monty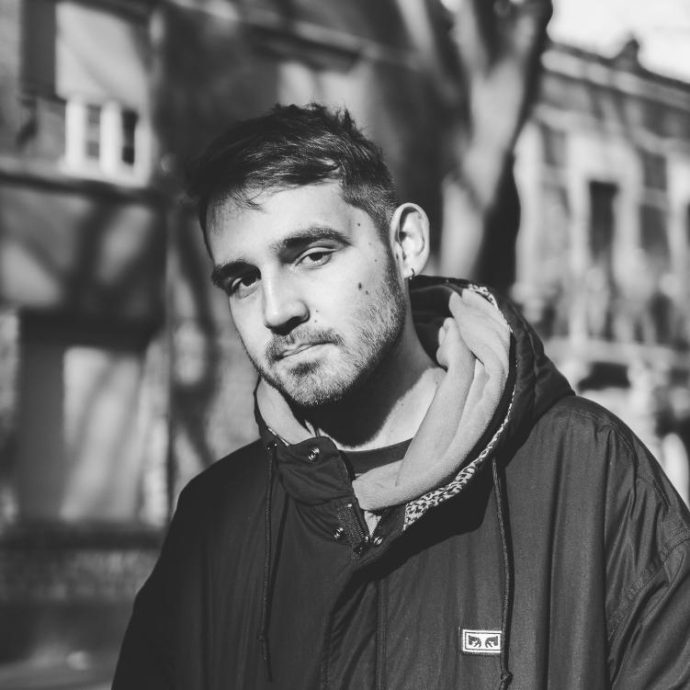 Hailing from Toulouse, France, Monty is a name you need to know of if you're a fan of drum & bass. While Monty has enjoyed tons of success overseas, including a roster spot on the renowned 1985 music label, his notoriety is just starting to seep into the US. Fortunately, Monty's American fanbase will get to witness some of his prowess in live form as he begins his debut USA tour this Friday in Philly.
FREQ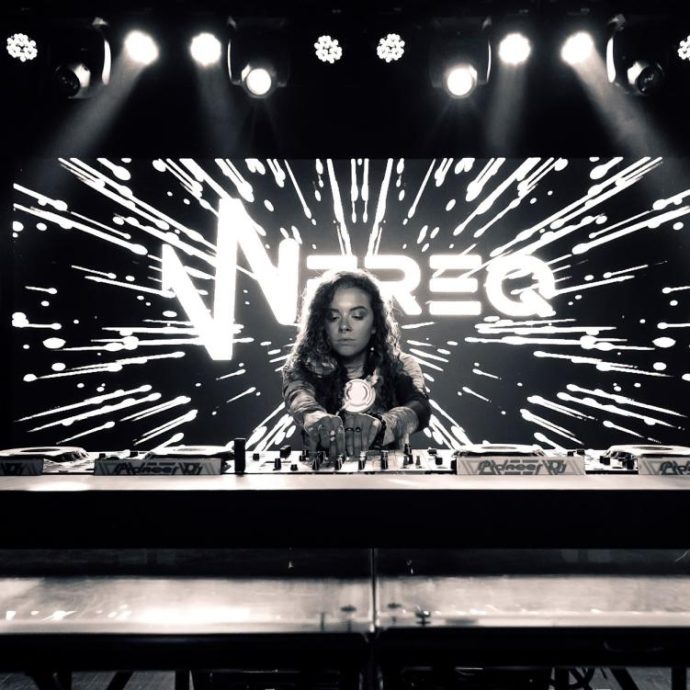 2022 was by far the busiest year in FREQ's career when it comes to bookings. Perfomances at festivals like Nocturnal Funktion, Yonderville, and Sound Haven, are just a couple of the gigs that lined her calendar. A core member of Philadelphia's Aspire Higher collective, FREQ looks to expand upon her skills both on the stage and in the studio with the arrival of her debut album and plenty more shows to come later this year.
View this post on Instagram
Written by Staff Writer Maximilian Vanegas
---
Raaket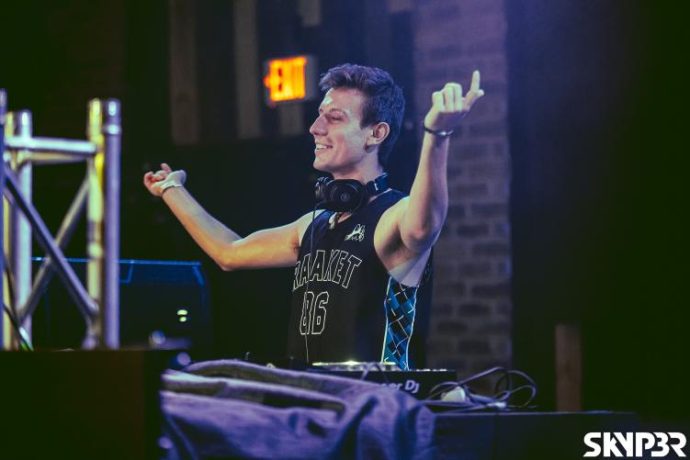 With a few high-energy mixes released on Soundcloud aptly titled "What's With All that Raaket" the budding heavy bass artist Raaket has already garnered a following from fans on the platform and beyond. His most recent release, "Selecta," is probably his best work to date, only proving he's continuing to master his craft.
Thought Process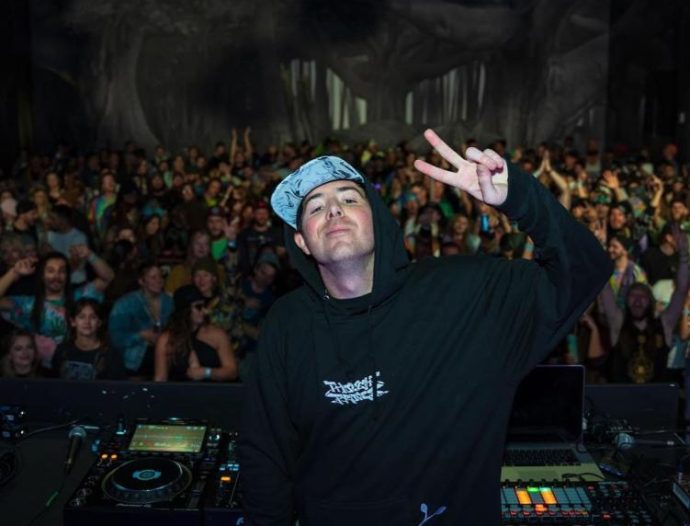 Having opened for artists like The Widdler, Detox Unit, and Yheti and even headlined some of his own shows in 2022, Denver-based Thought Process continues to carve out his niche and solidify his place in the scene. We're excited to see his name crop up on more lineups in 2023.
View this post on Instagram
Josh Teed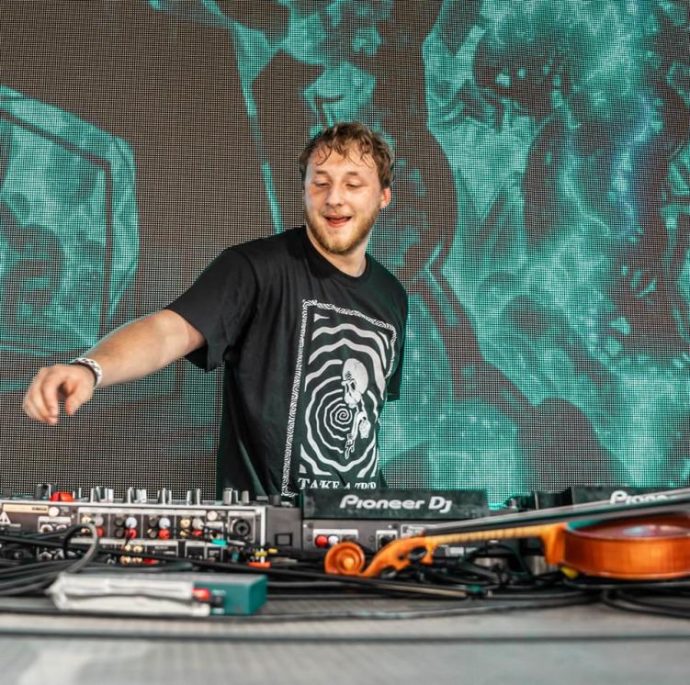 Skilled violinist and producer Josh Teed mixes his two talents to create a unique sound poised to bring the young artist far. His latest album release "Recurring Dreams" puts his talent on full display and features collaborations from Shanghai Doom, Jason Leech, and Super Future, to name a few.
Written by Staff Writer Julia Condon
---
Kelbin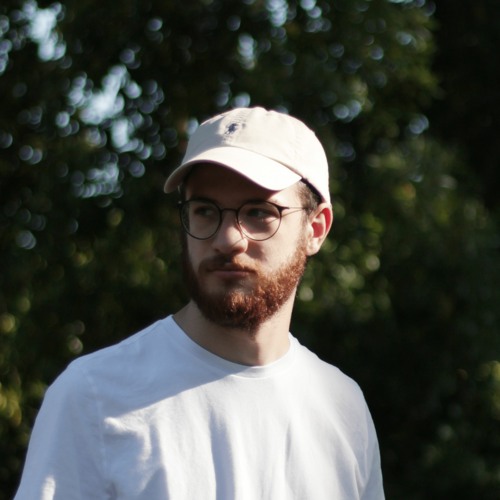 Some people are just savants and Kelbin is one of those people. He spends most of his waking time working on music and it has been paying off. With co-signs from huge names like Four Tet and Caribou, he's poised for a huge 2023.
Written by Staff Writer Dani Opera
---
Cool Customer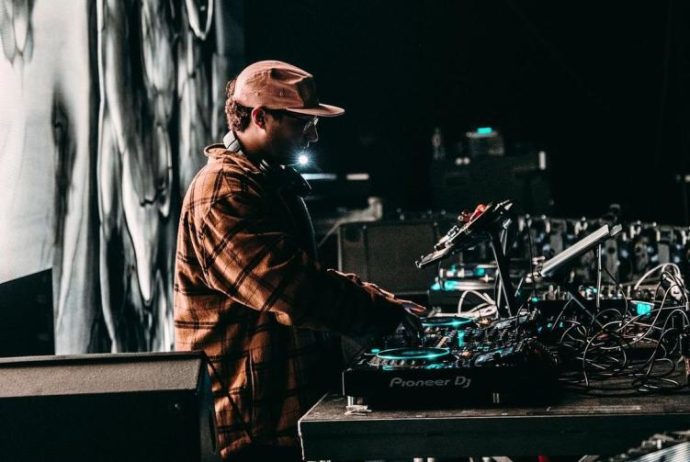 A set from the rare Cool Customer should be on every bass enthusiast's 2023 must-see list. In 2022, with a limited discography, Cool Customer landed a release consisting of head-nodding, groovy, halftime drum and bass under Subtronic's label Cyclops Recordings. Following his inaugural performance at Secret Dreams with artists like Detox Unit and Mad Zach and an opening slot for a sold-out Jade Cicada show in Denver (below), Cool Customer has followers everywhere begging for another set.
Written by Guest Contributor Peyton Ahnell
---
Chmura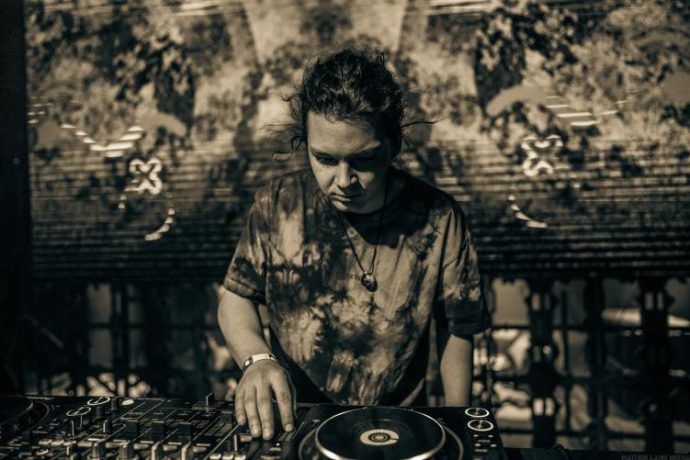 Kai Chmura is young, talented, and has a sound all his own. Already starting to sell out venues around the country, he has the potential to go all the way.
Solfire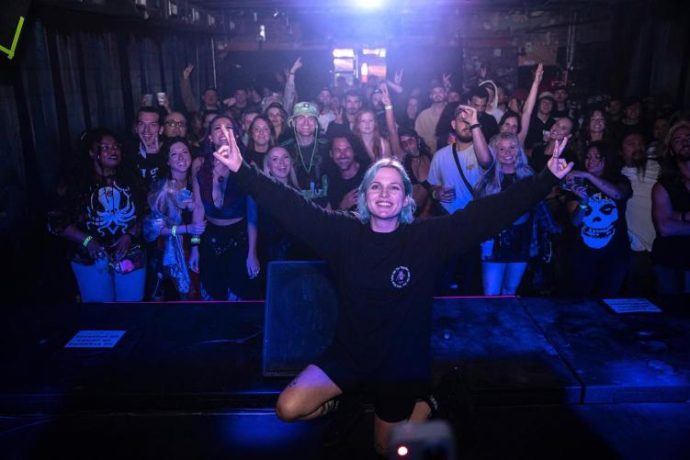 Solfire's experimental dubstep production takes you on a journey you don't want to end. She takes true pride in her craft and we expect big things from her in the future.
DRRTYWULVZ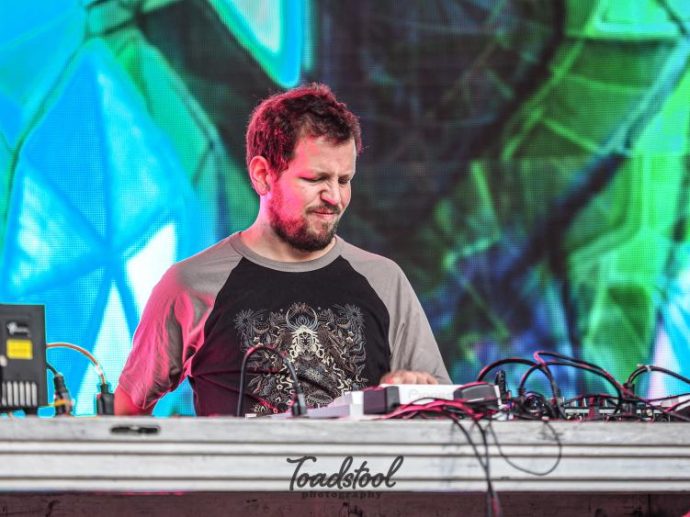 With a seemingly endless array of production techniques and knowledge, Levi (DRRTYWULVZ) is not new to the game but seems to have really hit his stride this year. Seemingly unafraid, he is blazing the trail for outside-the-box artists who want to blend genres like psytrance and dubstep. Come 2023, DRRTYWULVZ is going to be a force to be reckoned with.
View this post on Instagram
FLY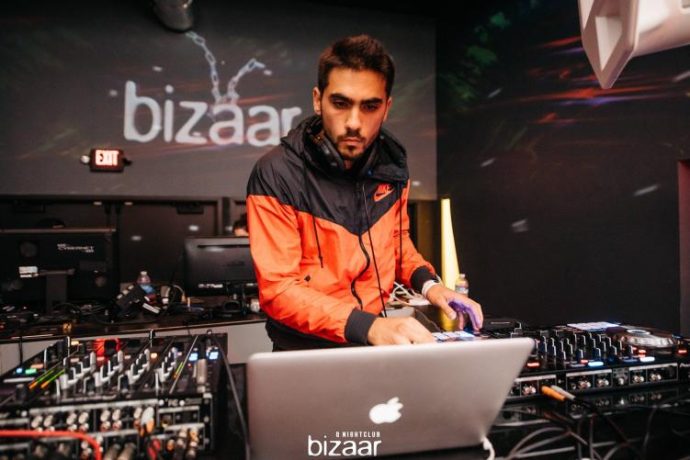 Probably one of the kindest souls in the industry and doing it all on their own. FLY's new EP Deja Vu has already made him a favorite amongst producers. He's got the magic.
3420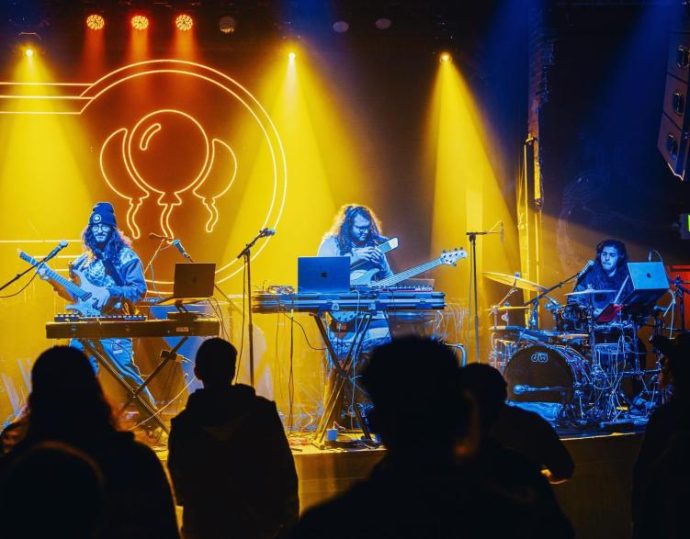 3420 is a live music trio, but not the Jamtronica act you think. Be on the lookout for them on lineups with true electronic acts like Dillard and Wickers Portal.
Written by Staff Writer Greg Glassman
---
NASAYA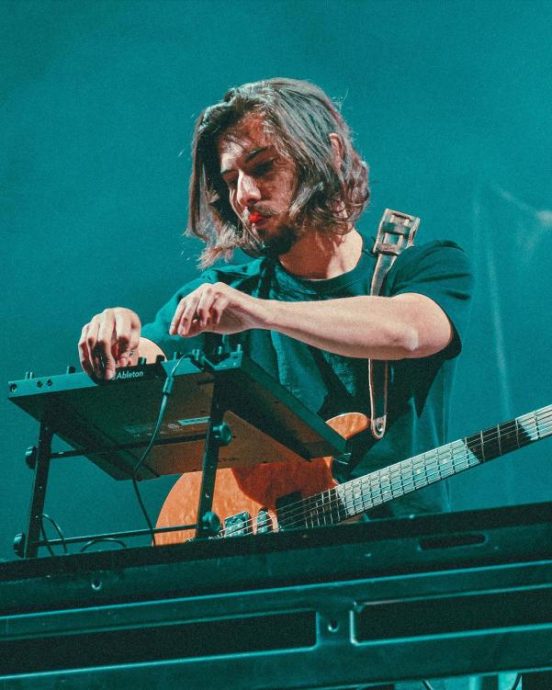 NASAYA has been on River Beats' radar since 2019 when we covered the release of his single "PLASTIC STRAW," but 2022 was a great year for the Berklee College of Music grad and we're anticipating even more from him in 2023. This year, he joined the likes of ODESZA on their huge amphitheater tour for The Last Goodbye and released a few original tunes including an EP and our favorite release, CIEL. With a unique background growing up on a French island located near Madagascar, NASAYA draws influence from his homestead to create a sound that pulls from a vast spectrum including jazz, electronic, pop, and classic rock – and one that you don't want to miss in 2023.
Written by Staff Writer Kelsey James
---
Volaris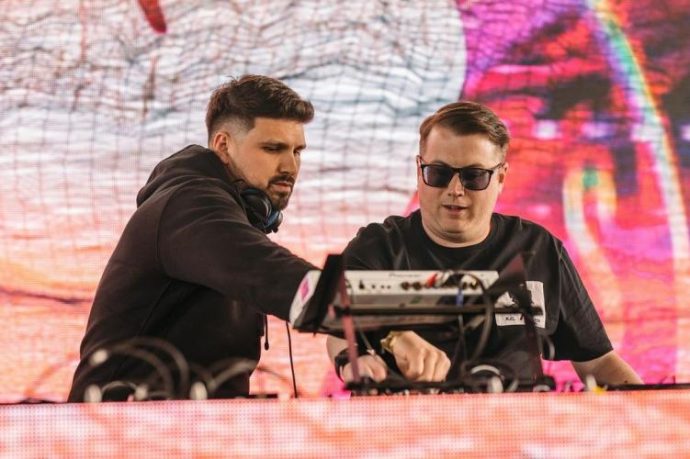 With a flurry of new tracks on the way in 2023 and joining Kx5 as direct support at Printworks in February 2023, this mau5trap artist is one you need on your radar in 2023. From the UK, Volaris has amassed a huge arsenal of music, scoring releases on key labels on Armada and John Summit's OTG imprint. His Spotify Wrapped infographic confirms that he's accomplished more in six months than some artists are able to in a lifetime. Stay tuned for a full release schedule and more from Volaris.
---
Eliptek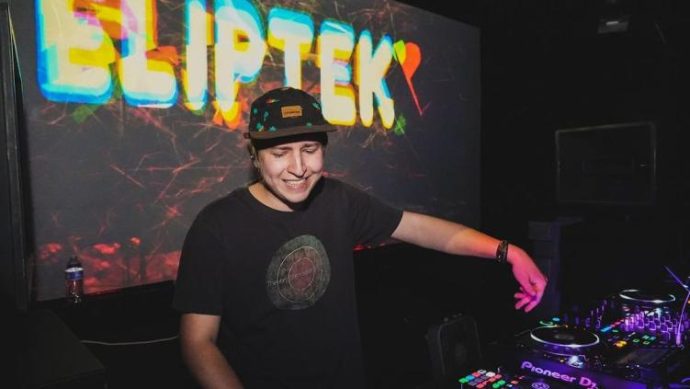 Characterized by soulful sampling and broad instrumentation, Eliptek has a sound that carries weight through the realms of electro-soul and dance music. His most recent release is a collaboration with Kaptain that does well to capture both of their signatures in a joint effort. Look for the Denver producer to capitalize on his new-found momentum in the new year.
Phyphr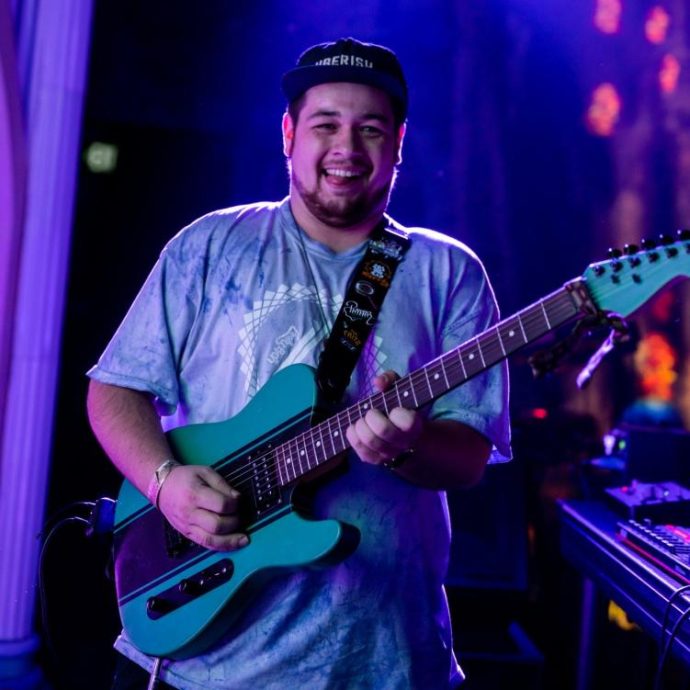 Phyphr has been a long-time favorite of River Beats and for good reason. With a firm grasp for future funk along with elite chord-shredding capabilities, Phyphr is a well-rounded musician from the studio to the stage. Recently, Phyphr's live performances have been kicked up a notch and promoters around the country are taking note. A few upcoming performances scheduled on Phyphr's calendar include sets at Sonic Bloom, Wub n Dub, and Meow Wolf, with several more shows to be likely added down the road.
Nils Hoffman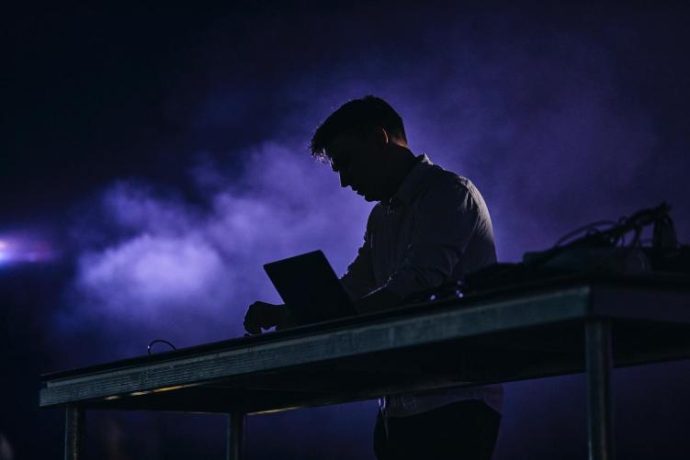 While Nils Hoffman had been on our scope for a long time, it wasn't until a recent interview we did with him that convinced us that he should be on everyone's radar for 2023. His recent album, A Radiant Sign, was praised by melodic house fans across the globe and welcomed Hoffman to new audiences everywhere. With his newfound popularity, we believe Hoffman's career is set to explode even further into 2023.
RaeCola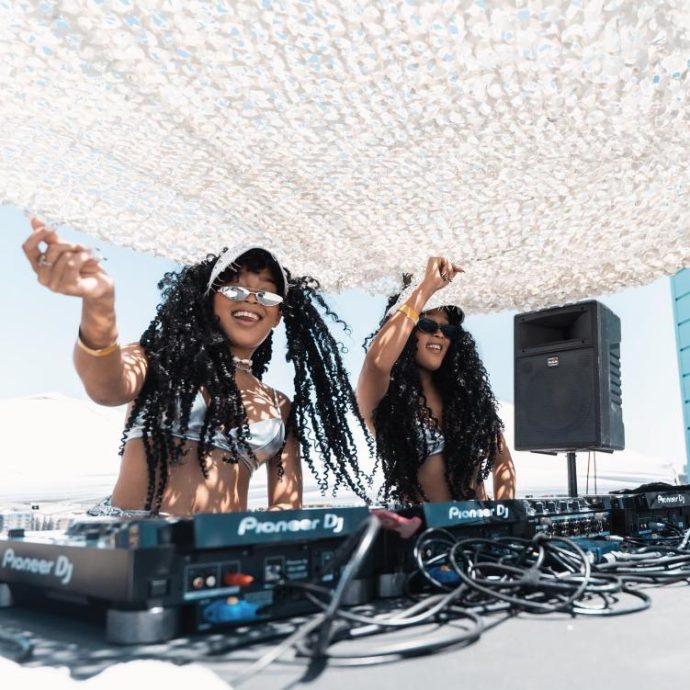 The originators of "booty bass" and a unique aesthetic that is truly theirs, RaeCola are gas-soaked sticks of dynamite in the house world. The twin sister's sound is as flavored and unapologetic as their personalities. Those components make for amazing performances and a style that fans truly can't get enough of. The Chicago duo most definitely have set expectations high!
TSU NAMI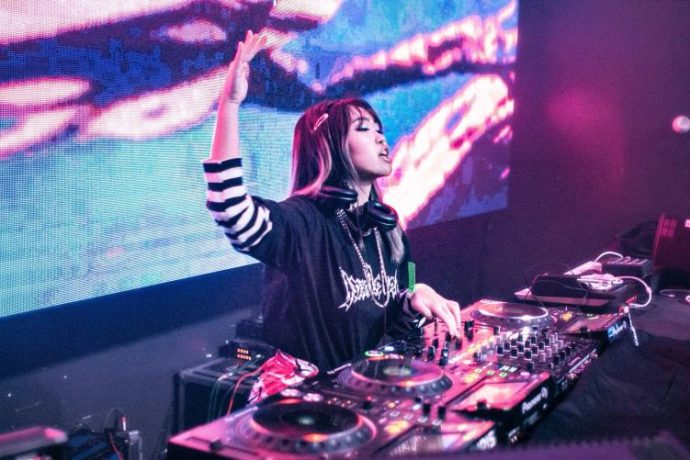 22-year-old Los Angeles resident TSU NAMI has become a staple in the world of dance music. With performances at places like Red Rocks and Beyond Wonderland, TSU NAMI has already built a firm establishment for herself in the industry. However, her most recent release, a single titled "When I Fall," represents a big milestone in the artist's career that shows massive growth in her production prowess.
Robby East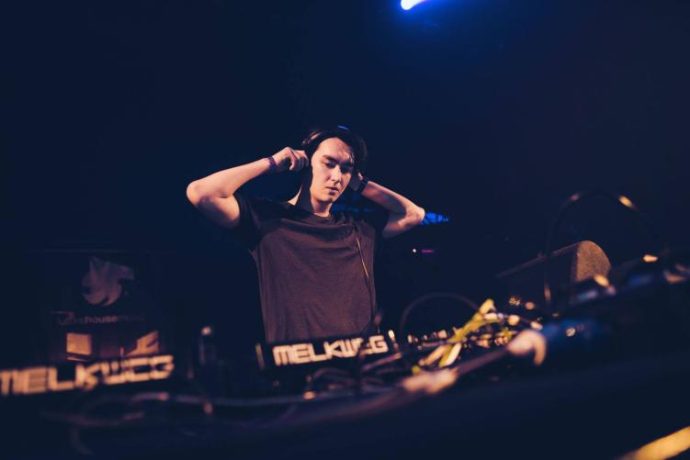 Having played the piano and guitar as a kid, Robby East has long been ingrained with the foundations of music. Eventually finding a home in future house, Robby East has successfully carved out a following for himself that continues to grow.
Lucille Croft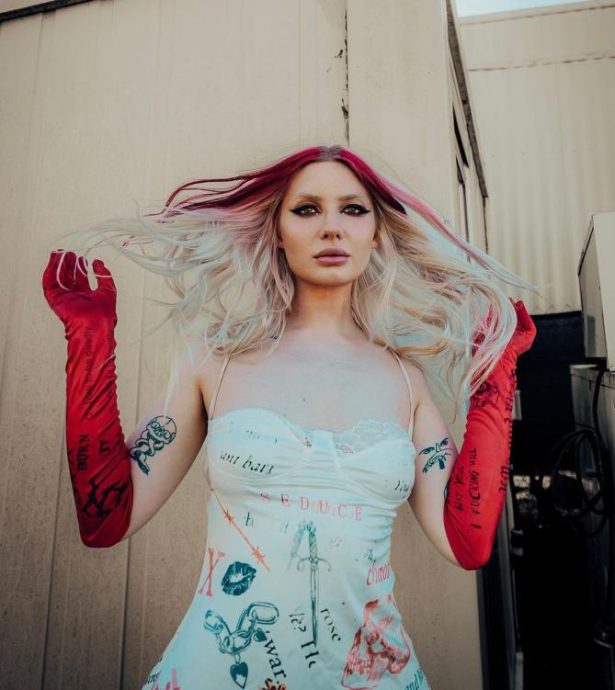 Transcending dual artistry, Lucille Croft is a living breathing example of what it means to wield more than one sword. Her releases are more than just releases, they are cohesive works of art that ebb and flow off one another effortlessly. As we dive deeper into a wild and expressive future, expect Lucille Croft to be one of the innovators.
View this post on Instagram