Since his big move out to Denver, Phyphr has been on a roll both in the studio and on the road. Check out our exclusive preview of his latest collaboration with Kaptain, 'Seven Days' below!
Out on all platforms February 25, 'Seven Days' is our favorite project yet from the rising electro-funk creators. Fans of GRiZ, Exmag, and The Floozies will feel right at home with energetic, fun riffs and beats to match.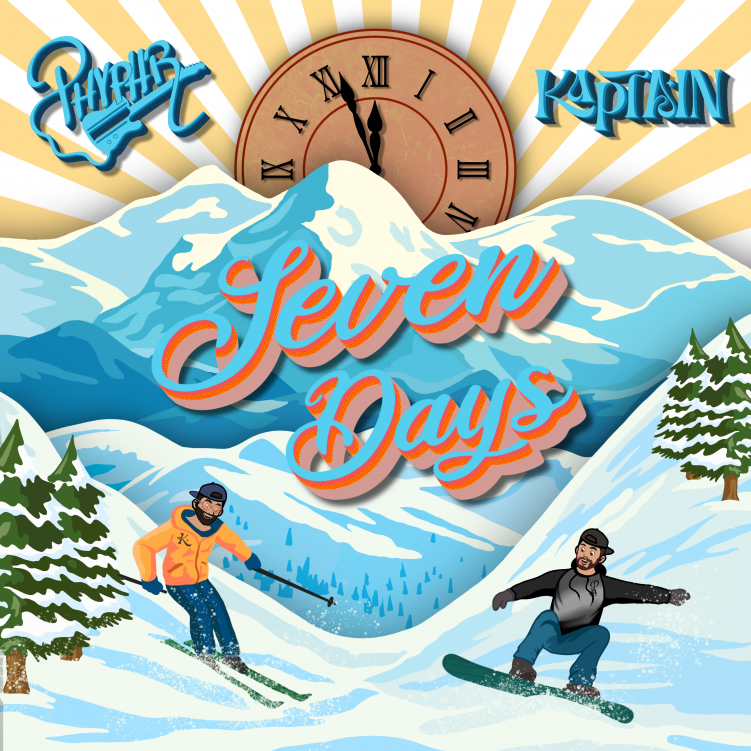 Seven Days a Week
Both residing in Denver, it was only a matter of time before Kaptain and Phyphr would join forces. Combining their instrumental capabilities and similar interests led to an effortless flow of creativity we expect to see more of soon.
Kicking the track off with Phyphr's signature guitar riff, following with the Kaptain's keys, 'Seven Days' is sure to stir up the dancefloor as it builds for an energy-filled breakdown reminiscent of early electro-funk.
"I brought Phyphr an idea for the vocal and from there it came together so easily. We clicked extremely well in terms of writing and production."   – Kaptain
During production, the duo paired their strengths utilizing a call and response method that worked flawlessly. Blending in the vocals and percussion, the track has an irresistible energy.
It's easy to tell that the two rising stars work well together, and we believe there is more yet to be seen.
They've been having a blast on the road, opening for the likes of Late Night Radio, The Floozies, and Daily Bread, with festival season just around the corner. Keep your eye on socials for announcements, and what's to come for Kaptain and Phyphr!
Connect with Phyphr + Kaptain
Featured image via: SharedViews Media