River Beats fan-favorite Phyphr is back with his latest EP, Into Infinity, Out September 3! Into Infinity is a 3 track project offering insight into Phyphr's musicality, take on life, and his personal journey through music.
Electro-funk producer and instrumentalist, Phyphr, is hot off his killer performance at SHIFT Thursday! Out this Friday, Into Infinity takes listeners on a ride through catchy riffs and funky grooves inspired by his move out west. Overall, we get a glimpse of what is yet to come from Denver's latest transplant.
For now, check out our exclusive preview of the title track 'Into Infinity' below!
Into Infinity
Phyphr's latest EP is a celebration of his recent cross-country journey, beginning in North Carolina and landing in Denver, CO. Also known as Nick Locke, Phyphr is making waves with a fresh blend of electronic funk, soul, and blues.
Including three energetic, funky tracks sure to get the dance floor moving, Into Infinity lays a strong foundation for Phyphr's future. Opening track 'Energy' takes listeners through Phyphr's path in the industry. Thoughtful lyrics and glitch-hop sampling carry into a heavy breakbeat to get the crowd moving.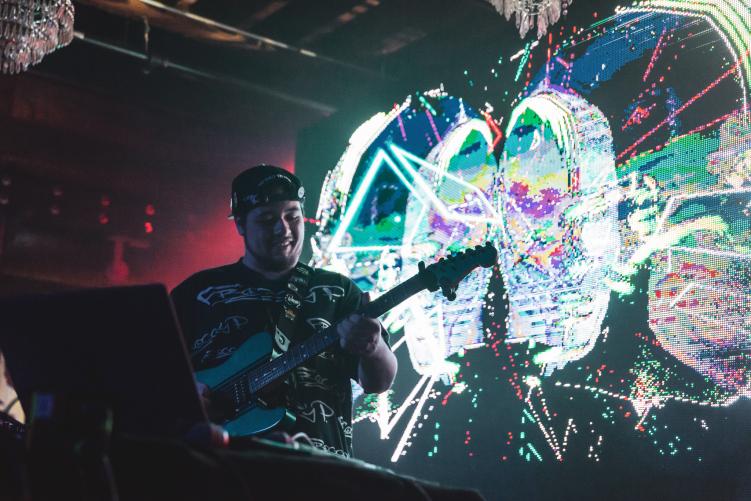 Similarly, the title track 'Into Infinity' is a journey-driven tune paying homage to Phyphr's favorite genres. Implementing vocals, scratching, horns, and guitar all combine to make a statement of a song.
'Rocky Mountain High' is simultaneously a story about Phyphr's first Red Rocks adventure, as well as a celebration of his cross country move. From getting kicked out of an Airbnb, to making the move permanently, we're looking forward to Phyphr's road forward.
Make Your Own Luck
Altogether, Phyphr creates a diverse yet focused sound that fans can grow with. Performing in support of Manic Focus, The Floozies, Artifakts, and more, we suspect this is only the beginning for the project. Catch Phyphr live in action at Fire Lights Festival this September!
Connect with Phyphr
Website | Spotify | SoundCloud | Facebook | Instagram