In his latest release, phyphr continues to push the boundaries. "Live It," offers insight into the producer's musicality & potential through the blending of Electronic Funk, Soul, and Glitch Hop.
You may have heard of the rising electro-soul artist this past year. He was, after all, our Fan favorite for Breakout Artist of the Year in 2020. Through an interactive vote on the River Beats Facebook and Instagram Electro-soul and funk connoisseur, Phyphr racked up over 75% of the votes.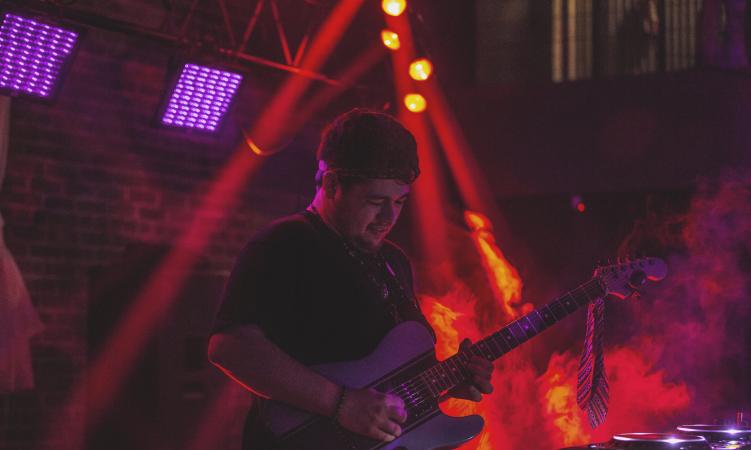 If you are unfamiliar with his work, Phyphr has opened up for national acts like ​SoDown​, ​Marvel Years​, ​Jason​ ​Leech​, ​Shooka​, and ​Recycled​ ​Funk​. He recently performed at ​ReVibe Retreat,​ as well as River Beats' New Year's Eve Livestream with Mammoth Music Group. His music is featured often on Manic Focus Monday Livestream​. Along with his recent success in the live stream world, Phyphr has already added a few notable collaborations. Boogie T recently featured Phyphr and Jason Leech's live remix of "Get What You Give" by Boogie T.rio.
​Looking ahead, Phyphr looks to build off this momentum with bigger live performances, collaborations, and more Funk.
"I decided I wouldn't let the pandemic stop my dream from becoming reality. Although I've been unable to perform live during the pandemic, I've been able to find creative ways to grow my brand and fanbase responsibly." – ​Nick Locke​ (PHYPHR)
We certainly have our eyes and ears turned towards Phyphr in the coming year. Through live-streaming, performance videos, strategic collaborations, CDC compliance, and a grassroots community, Phyphr still feels inspired moving forward in the music industry of 2021. Stream "Live It" a day early, as River Beats has the exclusive premiere.
---
featured image via PHYPHR