The heat continues to rise as Daily Bread nears a close on his latest run of tastefully curated events with the Philos Records crew. We got the opportunity to catch up after his latest stop in Denver to get some insight into what's going on behind the scenes!
Based out of Atlanta, Georgia, Daily Bread is the sonic perception of Rhett Whatley. Combining inspiration from southern hip-hop and crate-digging at local record stores create a timeless, familiar sound.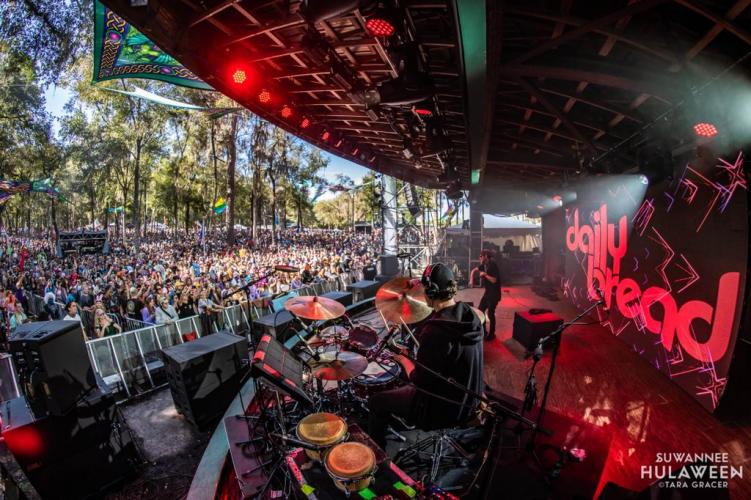 24/7 like the Waffle House
With what seems like a tireless work ethic, Daily Bread continues to amaze crowds across the US as 2021 comes to a close. The season began with a family affair at Mishawaka Amphitheatre and will close with a New Years' gathering in Detroit! Snag your tickets here!
Throughout the year, Rhett Whatley has undoubtedly captured the support of many. His attention to detail shines in his music, and bleeds through in physical form through vinyl and thoughtfully picked merchandise.
Before we returned to a live setting, Daily Bread and his team filled the void in homes nationwide through live streams, including the beloved Bread and Breakfast series. Production by Garret Meyer, aka Artifakts, brought the dB family into the home of the crew while being miles apart creating a truly unique live stream experience.
Matched with Re-Entry and Purple Clouds, fans were captivated by the thematic, intentional creations coming out of the Philos Records camp. As time passed, we saw a glimpse of hope in the announcement of Daily Bread's first live performance since quarantine at the coveted Mishawaka Amphitheatre on his birthday.
We're Doing it Live
Since the birthday bash in the mountains, the team quickly filled the calendar with select dates across the country. Between headlining stops from Atlanta to San Francisco, Daily Bread leveled crowds at Resonance and Hulaween setting social media on fire.
Philos Takeovers have devoted fans catching flights because they simply can't get enough of what the team has to offer. With the buzz of a New Years' event sparking in the group, fans began investigating potential locations based on previous stops and venue availability.
With his first return to Denver since the Navigator Standby release party, we thought it would be a perfect time to catch up with the Cloud Conductor. We'd love to hear your feedback on what questions you'd like to ask!
---
A lot has happened since your last performance at Cervantes, what's something that has changed about your creative process since the release of Navigator Standby?
"The last time we were able to play Cervantes was pre-pandemic. We had just released Navigator Standby. That was only a couple of years ago but since then we've put out Re-Entry & Purple Clouds and live-streamed about four Bread & Breakfast sets – which I think really helped keep things moving during lockdown.
Right now I've been very motivated by playing live shows again. Having the show energy back has been inspiring me to bring a heavier feel back into the sound whereas during the pandemic I was making more boombap and soul-inspired stuff. The creative process doesn't change too much, it usually starts in the crates or with a drum pattern."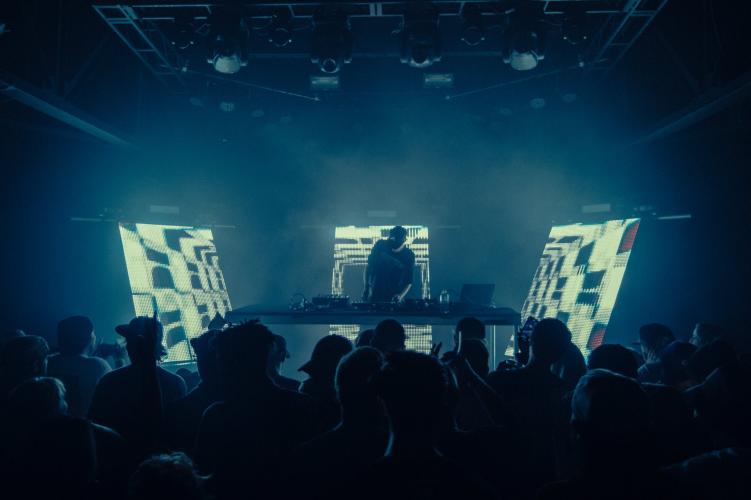 Your Resonance set was the talk of the town in campsites and following the festival, how did it feel to prepare and perform after Dave Tipper?
"Playing late at Resonance Festival was a trip. I was scheduled right after Tipper at 1:45 am and tried to take the crowd farther into the night with a mix of tracks that fit the energy and moment."
A particularly potent memory was seeing the moon from the stage the whole time while playing a newer song called "Moon Slips Away". It's not released officially just yet.
With several IDs circulating the Daily Bread Family, we can't help but speculate about the next official release. Is there anything you can tell us without giving too much away?
"I've def been stacking up tracks for a new release; something a little bit heftier in length than the last two EP's. I have a working title and a concept but I'm going to keep it on ice for now. It already includes some of the best music I've ever made though and will be close in length and feel to 2017's On The Daily. I'm trying not to rush it too much but I have my eyes on a 2022 release date."
Since the original Bread and Breakfast at Sonic Bloom, you've done a series of live streams and now the Beats and Eats for your hometown throwdown in Atlanta. Is this a theme you'd like to continue to expand on?
"I'd definitely like to do more casual-style events like Bread & Breakfast and Beats & Eats. They're especially fun from a music perspective because I can play a lot of tracks that fit the vibe of the morning and afternoon.
It's a lot different from a 1 AM headline set and is often designed to stimulate one's mind rather than their feet. They're good times to enjoy with friends or over food, or both."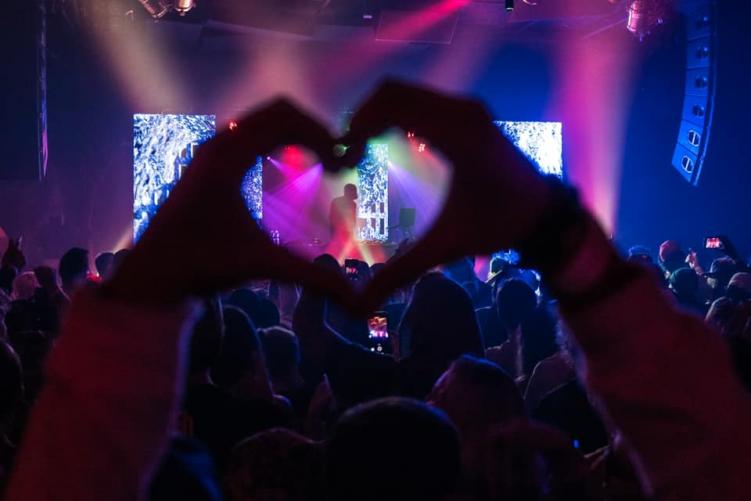 Cloud Conductor and Purple Clouds just landed on front doors, is there a chance of an Out There or Divided Souls pressing in the future?
"I do think there will be a time when those two are re-released in some capacity on vinyl but we don't have plans currently. We've certainly got some things cooking though!"
What's your favorite find you've picked up while crate-digging at the record store recently?
I recently found a white label promo version of McDonald & Giles only album which was self-titled. Those guys are original members of King Crimson and they made a trippy side-record. My favorite one is "Suite In C", I particularly love the drum tone and flute. I buy this record whenever I see it so having a WLP version is tÿté.
---
Needless to say, we have been thrilled to watch this team's progression. As we look forward to 2022, we will not soon forget the experiences we shared this year.
Connect with Daily Bread!
Featured images: Tara Gracer, Lane Jackman, Dan Linden