Electro-funk wizard Kaptain unveils his latest project on August 27 with a hand-picked cast for Open That Door (The Remixes)! Kaptain tags in fellow rising stars Phyphr, Homemade Spaceship, WokeZan, and TheBusiness. to help showcase blossoming artists in the scene.
And just to get hyped for this one, we have an official remix from Phyphr premiering today on River Beats TODAY, a solid month ahead of the album. Dive in below to listen to Phyphr's take on Kaptain!
Kaptain (real name Stephen Kaplan) is making waves with his vibrant twist on electronic music production. Combining elements of classic/psychedelic rock and soul with electronic elements, funky grooves, and catchy samples, Kaptain delivers a live show you won't ever want to miss.
"With "Open That Door (The Remixes)", it was all about bringing together artists from the scene to create a collaborative project. I typically only play originals live, but now that these remixes exist, I have a way to showcase up and coming artists' music and expand into a wider array vibes during my performances. I hand picked these artists because I knew they all had something unique to offer, and they delivered."
Kaptain continues to explore the unknown and push boundaries with a healthy mix of guitar, keys, vinyl sampling, and synthesizers in a seamless blend for the dance floor. While trying to carve his own path, Kaptain makes a point to lift others around him with Open That Door (The Remixes).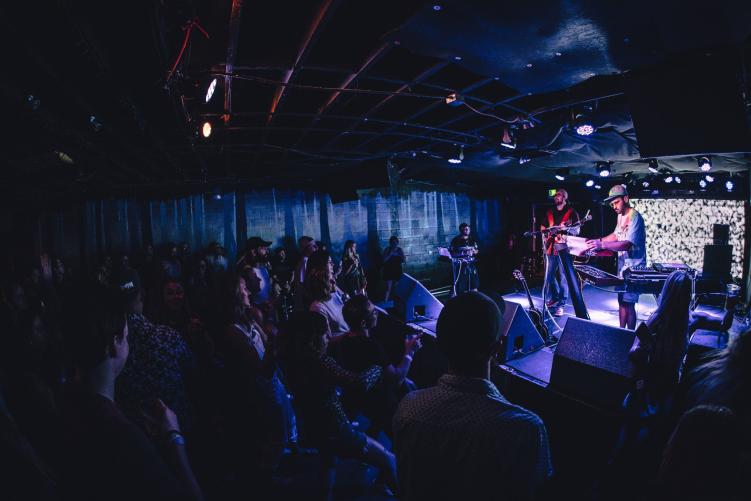 WokeZan comes in hot off performances with Big Gigantic and Muzzy Bearr to create a funky banger in the remix of "People in Motion, Pt 2." The dynamic duo is popping up left and right across the country! "Strawberry" gets a groovy spin of its own thanks to TheBusiness. Homemade Spaceship maintains the foundation of the emotional masterpiece with a galactic touch to take it into orbit for the title track.
Freshly Picked
Phyphr is an artist we've had our eye on and look forward to seeing more from! Make sure to grab tickets ASAP for SHIFT Thursdays with Artifakts and Phyphr as direct support. Taking the reins on "Lost in a Fantasy," Phyphr digs in with his signature riffs and cuts in harmony with the crunchy synths. Horns fill in the gaps and take the track on a whole new ride. Check out our exclusive preview below!
On the Road
Kaptain and the crew can be found at numerous locations across the country before the season is over! Big Fam Festival will host Kaptain and WokeZan on the weekend of August 28. Meanwhile, TheBusiness. will be tearing it up at Big Dub Festival as part of a 5-day extravaganza. Homemade Spaceship and Phyphr invade SHIFT Thursdays on August 5 and August 19!
Connect with Kaptain!
---
Photos by Memorandum Media