RaeCola follows up on their recent Day Trip and Dirty Bird bookings with their first official release. RaeCola will join for THE DEEP this Saturday! 
---
Twin sisters Rae and Nicole, known together as RaeCola, are DJs and producers making a wave in the House scene. With their underground "booty bass" sound, the duo gives a new era edge to the dance music scene. Today, they're releasing original music for the first time with the Bezerk EP. 
Hailing from Chicago, the birthplace of house music, RaeCola uses this EP to pay homage to the foundation of the genre, while still paving the way for growth. While the two have energized crowds and online audiences with their mixing skills, electric personalities, and flashy looks, RaeCola has waited until now to share its own music. The album contains two tracks, "Bezerk" and "Juke That Zerk." Both tracks showcase the twins' irresistible drumbeats, slapping basslines, and signature "Ghetto Tech House" sound. 
"After spending years tailoring our sound to where it is now, we are ready to begin sharing our original music. This release embodies exactly what you can expect to find at our shows. … We hope people feel defiant while listening to our music and inspired to push boundaries while following our journey."- RaeCola
Growing up on the Southside, the twins were introduced to house music at a young age. They instantly fell in love with the contagious drum beats. As they grew older, they combined House with other eclectic music they enjoyed to create their own sound. 
RaeCola recently picked up a few bookings at Day Trip and Dirtybird Camp Out, and will join River Beats at our next event for THE DEEP, supporting Dipzy and Nala at The X Co. Social Club in Denver. As they begin ​​tailoring their original catalog with their first release, Rae and Nicole are solidifying their musical identity.
Stream "Bezerk" by RaeCola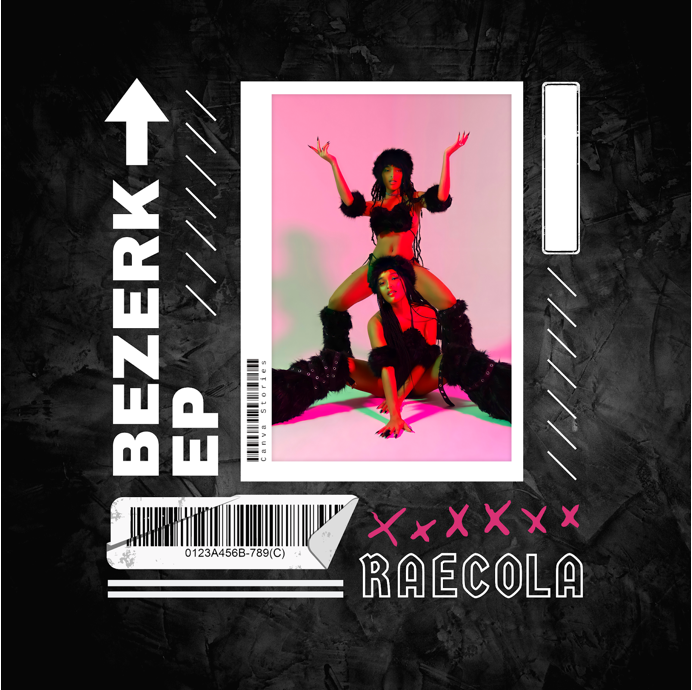 View this post on Instagram
Follow RaeCola on Social Media