Editors Note: This is a staff sourced article. We feel this list is extremely tough to calculate as there are too many factors at play. We allow our staff the opportunity to submit their favorite choices and voice their opinion on why they selected these choices. 
---
There is one word to describe how we feel about all the music that came out in 2021 – spoiled. The industry saw some of the biggest names release some of their most significant bodies of work to date while up and coming and underground artists began making a name for themselves with masterpieces of their own.
Given the circumstances of 2020 and a majority of 2021, with live music being put on hold, artists had plenty of time to work on their sound. Each release that followed reflected how artists were dealing with the effects of quarantine, social unrest, and the plethora of issues that plagued the world during this difficult period. Some artists responded with new directions, becoming more stoic and reserved rather than vibrant and upbeat, or vice-versa. While others double-downed on their roots and sought to amplify the ground they've already laid in a particular space.
Whatever direction they chose to take, these artists dedicated their time to testing themselves and pushing their limits, all in an attempt to create pieces of art that would stir an emotion or elicit a response. And although it is nearly impossible to create a list of the top albums of 2021, we are able to look at these collections of work through a lens supported by popular opinion, personal preference, and hard metrics (streams, awards, etc.).
Using these pillars, the River Beats Dance team has composed a list of what we believe are some of the most impressive and speaker-worthy albums and EPs released in 2021.

RÜFÜS DU SOL – Surrender (Album)
It should come as no surprise that the stylings of RÜFÜS DU SOL and the incredible 11 track LP they released this year, Surrender, have made it on our Top Albums of 2021 list. A majority of the songs on the album were created when the Australian trio took a 6-week trip to Joshua Tree, elements from which you can hear come alive as the album progresses from song to song.
All of the songs on the album are tracks that you want to play over and over again on full volume until the neighbors either call the cops or come join you to listen in on the serene sounds embedded in the album.
The 4th album in RÜFÜS DU SOL's encapsulating discography, Surrender is a statement of how far the trio has come and how far they intend on going.
Favorite track: "Next to Me"
---

Massane – Another Dawn (Album)
A melodic house producer who has seen incredible growth since his 2020 inception, Massane is an artist who has quickly made a name for himself in the scene. What's incredible about Another Dawn, besides the fact that it's Massane's debut album, is the range of collaborations that take place over the 11 songs.
Calling upon the likes of UK artist Colouring, vocalist Kinship, and singer-songwriter Benjamin Roustaing, there is no wonder why Massane and his inventive ways have found a home on Lane 8's coveted This Never Happened label.
Favorite track: "5am"
---

Shallou – The Long Way Home (EP)
Taking inspiration from a peaceful ocean town called Pacifica, Shallou's The Long Way Home EP is an emotive and inspirational piece of work that soothes listeners as it motions them to look inwards.
Shallou is an artist who has always been open about his battles with mental health, most recently combatting a diagnosis of obsessive-compulsive disorder, and it appears as if this EP is a proclamation of him breaking free of it, or at least learning how to deal with it a little better. Origins of the album aside, The Long Way Home is a body of work that will reach listeners in authentic and impressionable ways through whatever lens you experience it.
Favorite track: "High Tide"
---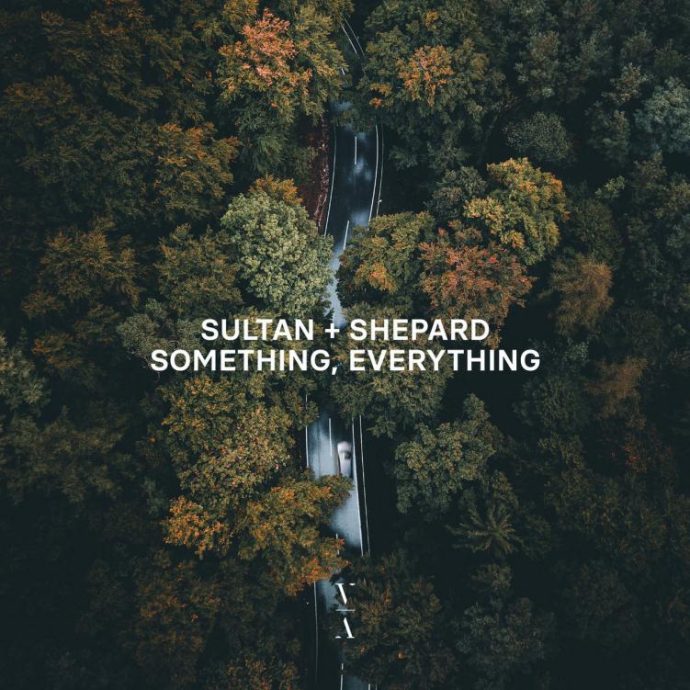 Sultan + Shepard – Something, Everything (Album)
2021 has been incredibly busy for Sultan + Shepard as this year has seen them release a duo of EPs, a collection of remixes and singles, and a 14-track album – Something, Everything. The Canadian electronic duo has made a home for themselves on Lane 8's This Never Happened label and carries a reputation for producing high-paced and energetic music. However, the recent direction they've been taking follows more melodic and techno influences. Influences that are underscored and driven home in Something, Everything in stunning fashion.
Favorite track: "Morning at Olio's"
Selected by Staff Writer Sean Schmidt
---

Devault – Empty Room (EP)
Devault has been a favorite of River Beats since his debut EP release in 2018. Since then, he has kept busy developing a unique and evolving sound playing with deep, dark instrumental beats alongside The Bloody Beetroots and more recently, bouncy tunes and more vocal incorporation. On Empty Room, Devault collaborates with electronic artists and vocalists across the board including EVAN GIIA, Bipolar Sunshine, and more.
Favorite track: "Pockets" feat. EVAN GIIA
---

Releasing on San Holo's bitbird label, I was already intrigued by Rome in Silver's 2021 EP release, Makeshift Moon. Each track on the EP tells a story of different locations that were used as inspiration, concluding with the "finale." Rome in Silver has released a handful of the tracks as singles prior to the EP drop which is why the final project being shared feels like the end of a chapter in his musical ventures.
Favorite track: "Colorblind"
---

ALIGN – Vista (EP)
ALIGN releasing in the summer is always fitting, with memorable melodic beats and twinkling vocals, he has developed something special. River Beats staff writer and media correspondent Kelsey James got to interview Align this year following the release of Vista, which makes this one extra special. Vista is a journey made for soaking up the Summer sun, and the perfect blend of upbeat pop and indie dance.
Favorite track: "Washing Away"
Selected by Staff Writer Kelsey James
---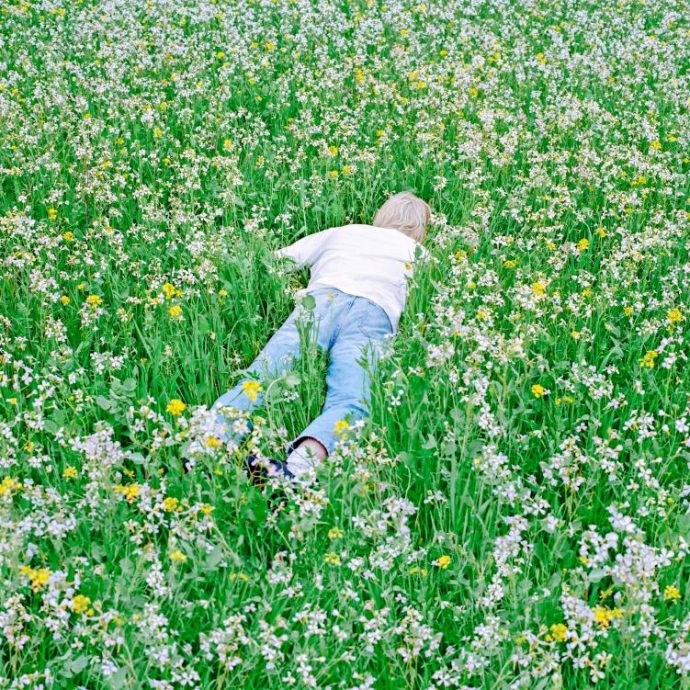 Porter Robinson – Nurture (Album)
When Porter Robinson's Nurture arrived, expectations were incredibly high – to say the least. It was his first album release in 7 years (not including his side projects) following Worlds which was an album that without a doubt changed the face of electronic music.
Known for having a style that constantly changes and develops, fans knew that Nurture was going to be something special. But what nobody expected was how emotive and impactful the 14 song composition would be. It's a travesty that Nurture wasn't nominated for a Grammy this year.
Favorite track: "dullscythe"
---

Mersiv – Pretty Dark Loud (Album)
The Morflo Records producer, Mersiv, is an artist who seems as if he's had a jetpack strapped to him since the beginning of his project in 2017. Known for journey-like performances and a trademark sound that seems to reside in a realm of its own, Mersiv has created and built upon a theme that continues to grow stronger and stronger.
The Pretty Dark Loud album comes with incredible anticipation as the Colorado-based producer teased tracks from it in live sets and professed on social media how much the body of work means to him. One rinse of the album and listeners will be able to tell just how much Mersiv poured into the 20-track full length.
Favorite track: "If I Was a Raven"
Selected by Staff Writer Bailie Posten
---

Supertask – Connection (Album)
Featuring one of our breakout artists of 2021, Connection is the creative masterpiece of Supertask. Following a series of audiovisual experiences including 'Create Your Own Adventure', the Oregon-based producer showed there was yet still more to come.
The title track, "Connection," stops time with a minimal approach. Paired with a series of visual representations, "Source Code" and "Escape" came to life in a new way. Filmed and edited entirely by Supertask himself, the cinematic elements are intrinsically connected to their sonic partners.
Demand for vinyl is at an all-time high, and the campaign for Connection was no exception, selling over 400% of the needed pre-orders to make it happen.
Favorite track: "Gateway"
---

Monty – Hit the Lights (ALBUM)
Monty Brimley is an artist who quietly emerged onto the scene in 2015 and has been avidly pursuing his craft ever since. His debut album, Hit the Lights, is a body of work that marks the culmination of years of sound experimentation and imaginative engineering.
Within the album, fans are treated to selections of bouncy DNB, gritty bass, and eerie synthesizers that take on a life of their own. A keen listener may find influences of Alix Perez or SHADES, which makes perfect sense as Monty is now producing under Perez's 1985 Music label.
Keep an eye on this Talousse native as he looks to take the momentum from his debut album into 2022.
Favorite track: "Dreamer" feat. Alix Perez
---

Tipper – Insolito (EP)
Tipper is no stranger to the electronic community. After over two decades of releases and performances, Dave Tipper performed his last famed Sunrise Set at Resonance Music Festival this past September. Mixed in with the crowd favorites were a few notably unique and new IDs that sent fans into an uproar in the wee hours of the morning.
Just as attendees began to get their feet back under them following the event, a mysterious post featuring the artwork of TAS Visuals graced the often silent Tipper social channels. Within minutes, the Tipper community was working to crack the code and determined an EP announcement was inevitable.
The EP includes 6 songs, all of which are meticulously crafted and given that refined taste we have come to love and enjoy out of the English sound scientist. In "Diapaused," Tipper guides us on a calm, glittery boat ride, only to stir the waters two songs later in the seismic splash that is "Mariscos."
However, the fan-favorites appear to be Tipper's VIP edit of "C'est La Vie" (C'est La VIP) from Jettison Mind Hatch, as well as "SinBanshee." As the closing track and outro to the Final Sunrise, 'SinBanshee' puts the exclamation on the album as Tipper's first official drum and bass release – one fantasized by fans for years.
Favorite track: "SinBanshee"
Selected by Staff Writer Devin Dees
---

Lab Group – LAB GROUP I (Album)
The creation of Lab Group shows what collaboration looks like at its finest and demonstrates one of the most important and oftentimes overlooked aspects of music production – to have fun with your friends.
Started by CharlestheFirst, Potions, and Supertask, the project is imaginative as it is inventive, pushing the boundaries of sound experimentation while shattering the boundaries between genres. The first and only album from the trio, LAB GROUP I, features collaborations across the map with acts like Tsuruda, tiedye ky, Player Dave, and even one of CTF's other side projects, hawk., all making appearances on the album.
In one of the biggest tragedies to hit the scene in recent years, CharlestheFirst tragically passed away in December 2021, leaving behind the starting embers of this now roaring fire and memories that will stick with his fans, friends, and loved ones forever.
Favorite track: "Old Ways"
---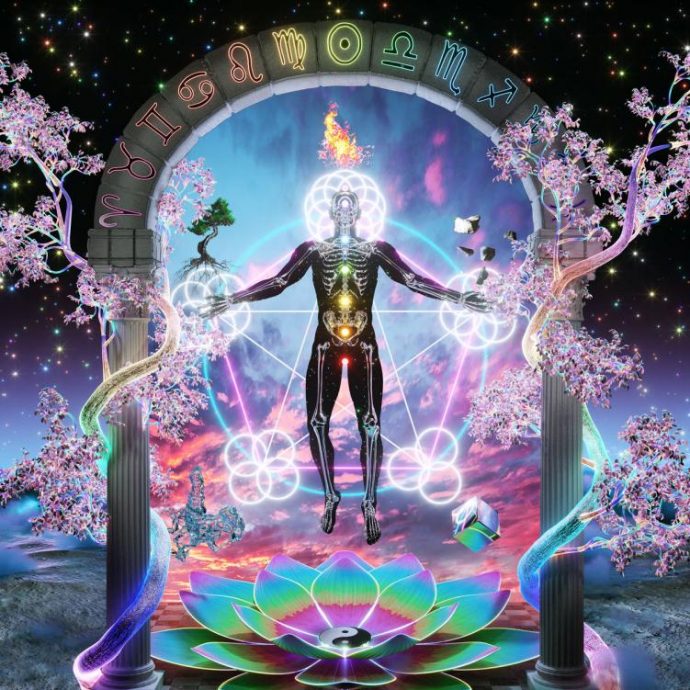 Griz – Rainbow Brain (Album)
In addition to raising over $100,000 towards music education for the youth of Detroit, 2021 has seen GRiZ release tons of music and take part in several major festivals and events. One of which was his own design – the inaugural Space Camp at Hampton Colleseum.
With Rainbow Brain being his first full-length album in 5 years, GRiZ wanted to ensure it had all the fireworks. And so he created a movie in culmination with the release of the album which featured himself and collaborators performing all 23 songs in continuity. There is no doubt that this genre-spanning work of art would make it onto our Top Albums of 2021.
Favorite track: "Burn Up The Floor" feat. Jantsen
---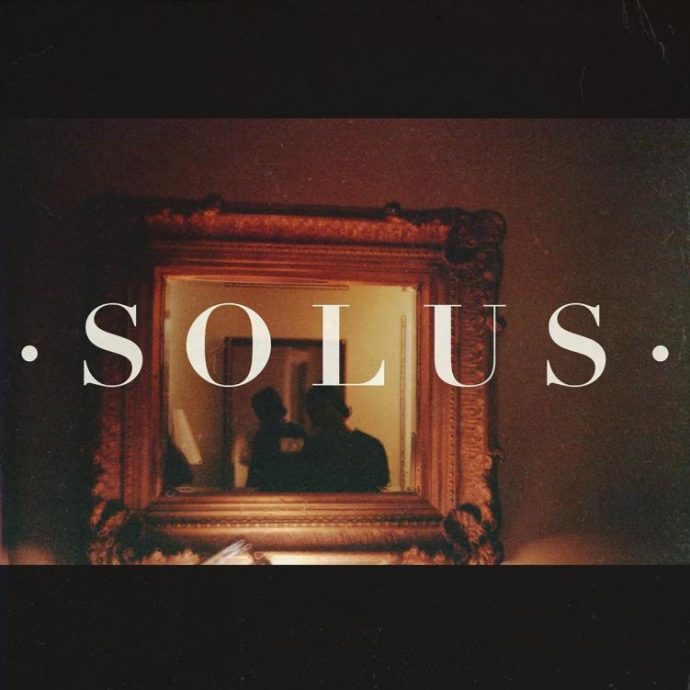 CharlestheFirst – SOLUS (Album)
The definition of "solus" is alone or unaccompanied. And despite whether or not that dictionary definition has anything to do with the actual body of work, CharlestheFirst's SOLUS album is just that – pure, raw, Charles – alone and unaccompanied by anything else.
Each song leads into the next seamlessly as the album unfolds like a storybook. Listeners are exposed to sounds that at times are hopeful and at other times appear lost or detached – as if the narrator is searching for something.
Tracks like "Out of the Dark" provide fans with trademark CTF vibes whereas songs like "For Now" shed light on his ambitions as a vocalist and lyricist. All in all, the 13-piece album is a collection of work that deserves its own shelf space high up and close to the clouds.
Favorite track: "Foreboding Feeling"
---

Of The Trees – The Tale of Elegos (EP)
The arrival of The Tale of Elegos comes hand-in-hand with Of The Trees' descent into downtempo beat-making and his exploration into uncharted territory. A far cry from tracks like "Honeydust" or "Everglade March," in terms of style and feel, the songs on Tale of Elegos follow a calmer and more tranquil narrative. A narrative that expands and contracts in real-time, pulling the listener deeper and deeper into a world of forest creatures and angelic figures.
The intro, "Alcyone," acts as the perfect bridge into a 5 piece EP that enamors and encapsulates audiences with every measure. The album acts as a statement towards Of The Tree's ambition to innovate and desire to develop his sound in any way he can.
Favorite track: "Windhorse"
Selected By Staff Writer Max Vanegas
---

Illenium – Fallen Embers (Album) 
As the album that won him a Grammy, Fallen Embers is perhaps Illenium's best work of art to date. With a majority of the songs receiving streams in the high 7 and 8 digit figure range, the album contains everything fans love about Illenium with a new dimension of sound design that audiences didn't expect.
The therapeutic vibrations that radiate throughout tracks like "Sideways" and "In My Mind" pack the punch of an out-of-body experience that leaves you asking questions you can't answer. The album is contemplative yet bold and certain about its place in the universe. The moods present throughout the album certainly shift, which makes for a highly emotive release that deserves every single vote that went towards its Grammy award.
With collaborations from the likes of Excision, Said the Sky, and SLANDER, Fallen Embers is absolutely littered with hits.
Favorite track: "Lay It Down" feat. Krewella & Slander
---

Ganja White Night – Dark Wobble (Album) 
The Belgian duo known as Ganja White Night has been making a name for themselves in the dubstep and electronic music world for over a decade. They've enjoyed incredible success carving out their own unique niche, defining a trademark sound, and creating a world for their fans, who affectionately refer to one another as "buds."
2021 saw GWN release Dark Wobble, a frisky, bass-filled album that further cements the duo as some of the heaviest hitters in dubstep. Fan favorites such as "Master Kush" and "Narnia" have been masked as IDs for countless sets, remaining hidden from public consumption until earlier this year. The album, besides being a statement of Ganja White Night's epic legacy and commitment to their craft, is without a doubt one of the best albums of 2021.
Favorite track: "In the Cave of the Wobble King"
---

Ace Aura – Gem World (EP) 
Short and sweet, Gem World provides everything a good release needs in just four songs. Ace Aura has always been an artist known for creating music that serves as a reflection of himself. So when he began feeling like he was making the same types of songs over and over again, he knew that he needed to open up the valves to find something new.
The result of this inward expansion is Gem World, an EP that served as an incredibly freeing experience for Ace Aura where he rediscovered many of the things he enjoyed in music production that he thought he had lost forever.
Favorite track: "Soul Cavern"
---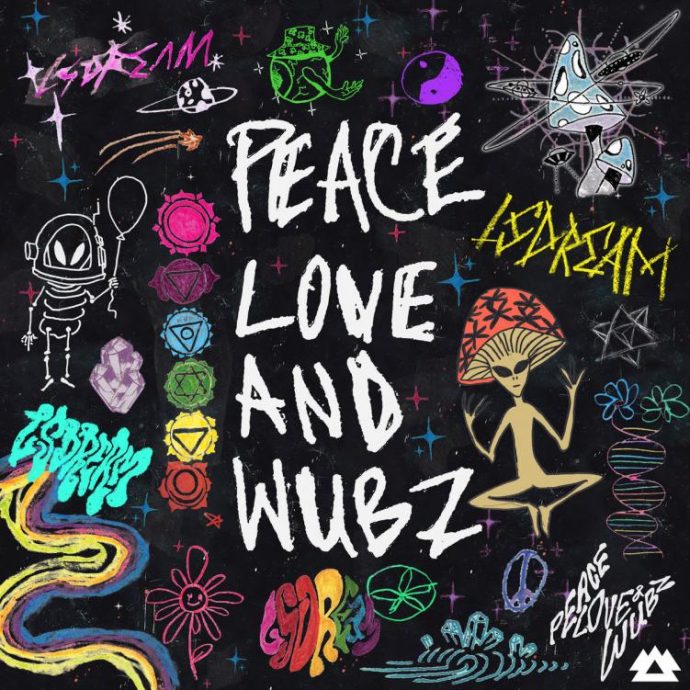 LSDREAM – PEACE LOVE & WUBZ (Album)
LSDREAM is an artist who has always looked to create sonic portraits with his work. And as an artist with a very strong relationship with his fanbase, the LSDREAMERS, his dedication to creating provoking and energetic music knows no end.
PEACE LOVE & WUBZ is Sami Diament's third album among a slew of EPs and singles and includes collaborations from talents such as Z-Trip, Buku, and Liquid Stranger. Despite being a producer for some time now, it appears as if LSDREAM is just now hitting his stride as he continues to amass more and more followers and cements his trademark sound.
Favorite track: "Potions" feat. Liquid Stranger
Selected By Staff Writer Robert Blue
---
With so many different tastes and opinions on the River Beats team and in the industry in general, it is impossible to crown one of these albums as the best of 2021. And it's for this reason that the list remains unranked.
We leave it up to you, the listener, to listen or re-listen to these incredible pieces of works with the information and opinions we've offered and decide for yourself. At the end of the day, the only Top Albums of 2021 list that matters is the one you're listening to. Got some good-sounding tunes you think we should hear? Send it our way.