Future funk superstar GRiZ makes his long-awaited Red Rocks return on September 6! Join the GRiZ Family at Colorado's premier natural amphitheater in Morrison, CO. We gather for a legendary one-night performance featuring THREE unique sets.
For fans of Grant Kwiecinski, aka GRiZ, Red Rocks has been a premier destination event since 2015. This year is no different and with only one night, tickets went instantly.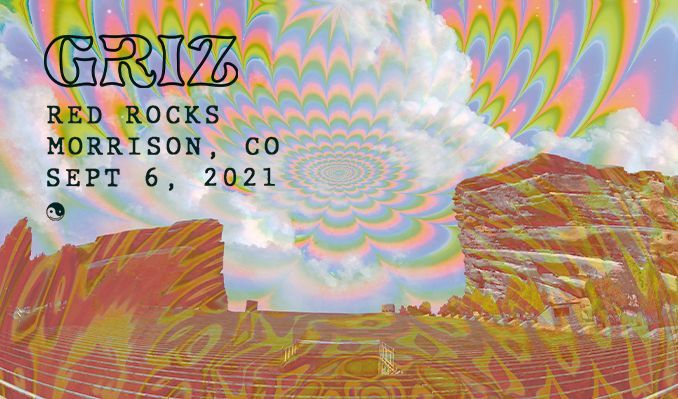 Triple Threat
In order to make the most of the Labor Day event, GRiZ Rocks will host all three of his curated productions. Chasing the Golden Hour and Full Flex make their Red Rocks debut and the 10-17 anthology set makes its much-anticipated return.
Chasing the Golden Hour is a deep dive into the coveted mixtape series, matched with a sunset to behold. Seen previously at Electric Forest and GRiZmas in July, it makes its long-awaited arrival and we couldn't think of a better time for it.
Full Flex recently premiered at the GRiZ Fam vacation spot in Wilmington, NC and we're looking forward to seeing it develop into his touring set! Full Flex is a culmination of years of teamwork. It features the latest and greatest from Rainbow Brain as well as unreleased collaborations with TVBOO and Ganja White Night.
Digital Liberation is Mad Freedom
For many fans, the 10-17 anthology is worth the price of admission alone. GRiZ took to the Facebook fan group in years past for requests, creating a connection to the performance that is difficult to match.
Hearing "Better than I've Ever Been" in its entirety as well as "Hard Times," "Gettin' Live," and "Too Young for Tragedy" is a memory we will not soon forget. If you can't get enough of Mad Liberation, it was just released for preorder on vinyl through Diggers Factory!
---
Join River Beats and one of the most devoted fan bases out there for a night to remember, September 9 at Red Rocks Amphitheatre in Morrison, CO!
Connect with GRiZ
---
Featured Image by YuhBoyGaryP