The search for New Year's Eve events in the DMV has come to a close. The team at Boosted Promo in Baltimore, Maryland has provided a celebratory solution in the form of Manic Focus and his live band, the 5AM Trio, Thought Process, Phyphr, TheBusiness, and Raychill Sound to ring in 2023 in the highest of fashion.

The destination for the night's festivities is none other than Soundstage, a venue situated neatly in Baltimore's Inner Harbor that recently installed a huge 20' video wall intended to encapsulate audiences. With the addition of LED panels and a special surprise planned for the ball drop, there is a lot to look forward to on New Year's Eve this Saturday at Soundstage.
Electronic Instrumentation Is Afoot
The theme for the night is certainly in the realm of electronic instrumentation and jamtronica with Manic Focus bringing along his live band – Colby Buckler on drums and Phyphr and guitar – and 5AM Trio who are all well known for evocative live performances. While Manic Focus doesn't perform with his live band on a consistent basis, they have dialed in a live performance for NYE that is looking to be quite the spectacle.
"The live band is fun because it adds some spontaneity to my music. I've always enjoyed the combination of live instruments with modern electronic music production. Baltimore has always been a fun place to play so I think it'll be a cool way to wrap 2022 and bring in the new year."
Recently, the 5AM Trio parted ways with bassist, turntablist, and tertiary member TYGRIS in what was a very difficult farewell for longtime fans of the ensemble. Now holding down TYGRIS' place is Wax Future guitarist Keith Wadsworth as the trio continues blurring the line between electronic music and live instrumentation
View this post on Instagram
Although two bands are at the forefront of the night's events, the solo stylings of Thought Process will also be drawing in quite the crowd. What's most adored about a Thought Process live show is its variability. Past performances have included rowdy, boom-bap improvisations with 5AM drummer ZONE drums while others have been more emotive, "full spectrum," solo sets, so there is no telling what the Maryland native is going to bring to the table come Saturday.
Opening the event will be Philadelphia's TheBusiness and electronic producer and guitarist Phyphr while Baltimore's very own Raychill Sound (below) – a DJ who has been getting booked up and down the DMV in recent months – will be closing out the night's festivities.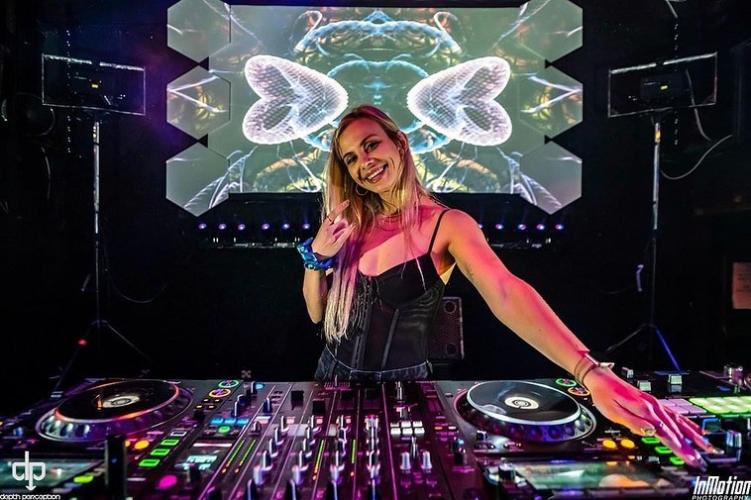 All the Accoutrements
In addition to the lineup, attendees will also get to enjoy a free photo booth, a creative corner featuring live painters and local vendors, a balloon drop at midnight, and various other NYE activations.
In our conversation with Boosted Promo's Mike O'Brien, we asked him what's so special about this upcoming NYE at Soundstage.
"To provide a safe and comfortable space for many to gather, meet new people, see old friends, watch and dance to our favorite artists – it's an unbelievable feeling to be a part of the process that helps make those things possible. When that clock strikes midnight it is a very special and euphoric moment of celebration that will be filled with nothing but smiles, cheers, and hugging embraces amongst friends and strangers alike and I'm really excited to share that with everyone."

Mike O'Brien, Baltimore Soundstage & Boosted Promo
Tickets are going quickly for Saturday night's event so secure yours today!
Follow Boosted Promo