When you ask someone if they know who Ganja White Night, John Summit, or Skrillex is, odds are they won't bat an eye. While we love these hard hitters and MVPS of EDM, our hearts go out to the underground and up-and-coming artists trying to make a name for themselves.
Elements Festival is unique in that it's not a massive festival like EDC but it's still big enough to have both superstar artists and undiscovered talent on the lineup. To put things into perspective, one of the biggest names on the bill has over 10 million followers on Instagram while one of the smallest doesn't have more than 1K.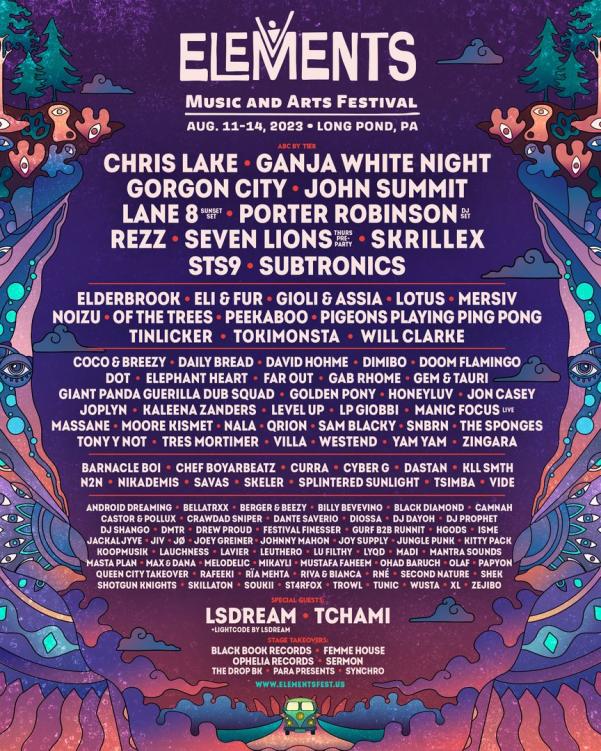 In our mind, this is the beauty of festivals. Come for the headliners, stay for the undercard, and leave with new tastes to follow and sounds to listen to. When it comes to the undercard, there are a lot of must-see acts. Here are just a few that we recommend you work into your schedule for Elements Festival 2023.
1. Daily Bread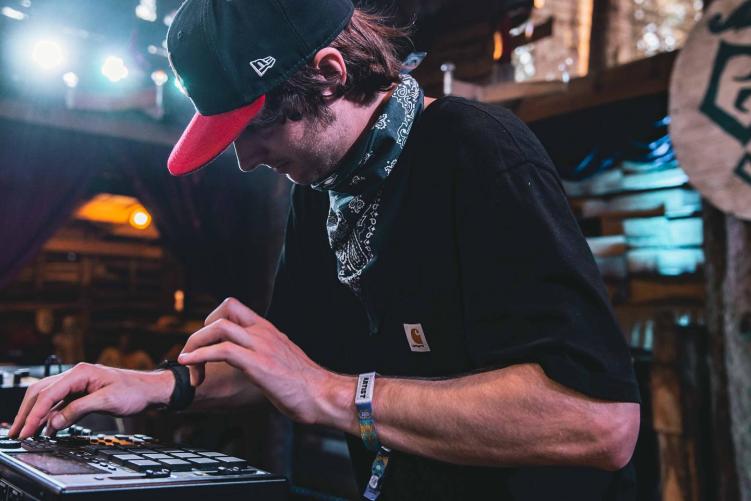 Starting things off at the top of tier 3 is Daily Bread who we are a little surprised is slotted that low to begin with. Regardless, we are hyped to see what kind of set he brings to a massive stage like Elements, especially after his lights-out performance at Electric Forest. Elements Festival lands in between his recent Invisible Cinema tour and upcoming run with CloZee which means fans should expect something special.
View this post on Instagram
2. Zingara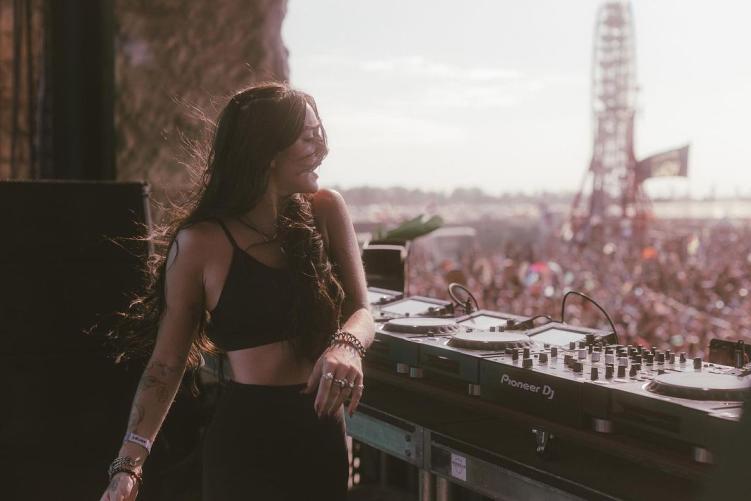 Also preparing for tour is Zingara who will be joining LSDream on the Radical Audio Visual Experience tour later this year. But first, the Maryland-made bass maven heads to Long Pond for her debut appearance at Elements Festival. With plenty of bangers and zesty IDs worked into her sets, expect nothing but heat when she takes the stage.
3. Chef Boyarbeatz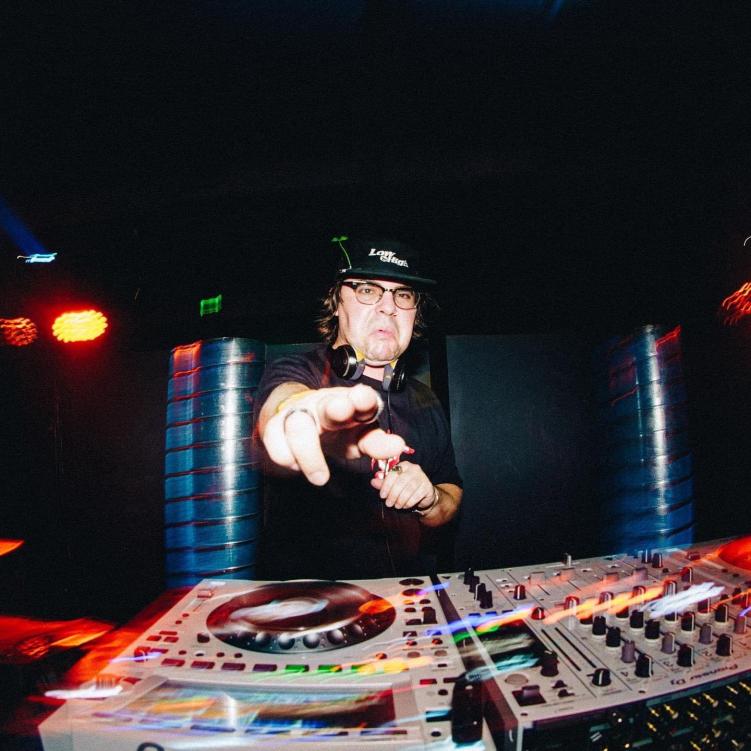 Coming straight from the underground we have Chef Boyarbeatz and his crowd-smothering tendencies. Holding the title belt for Duploc's 2022 Dubstep Track of the Year ("Steady Slurkin'"), his production prowess stretches far. When it comes to the live stage his skills are no different with a repertoire that includes everything from deep dub bangers to spine-tingling DNB.
4. kLL sMTH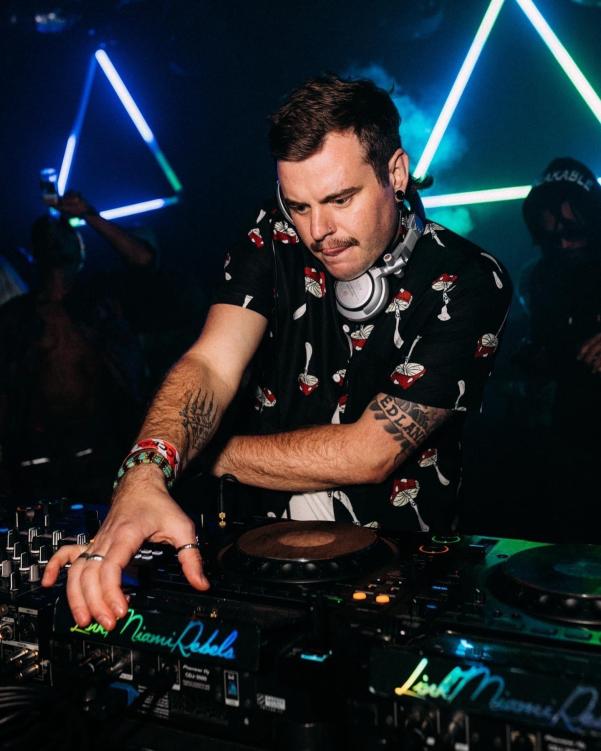 Another all-time shredder that will be joining the party is kLL sMTH. A kLL sMTH set is incredibly unpredictable with past performances consisting of hip-hop-oriented headnod vibes, ravenous uptempo bangers, and even deeply emotive psychedelic selections that transcend genres. Expect anything and everything from this Colorado sharpshooter come Elements.
View this post on Instagram
5. Vide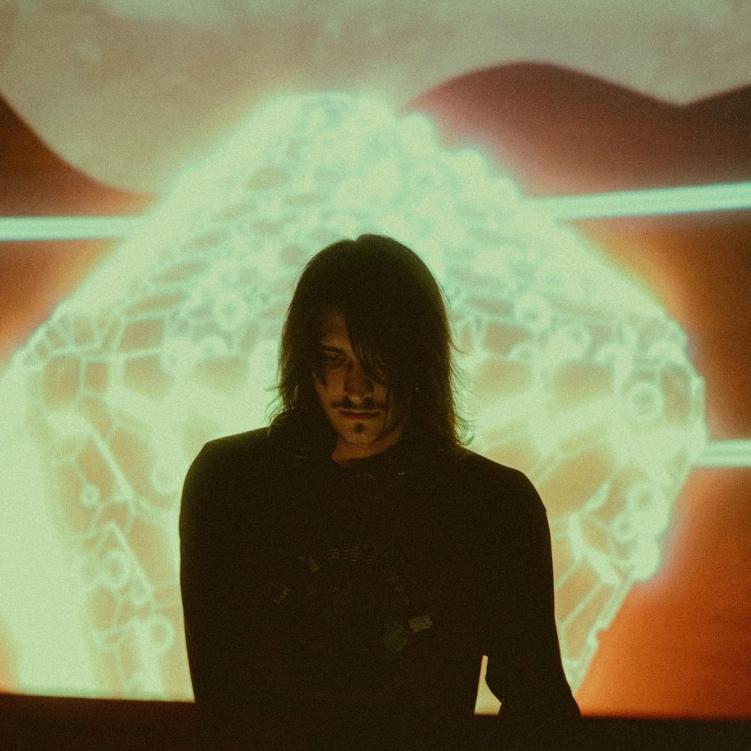 Rounding out the bottom of tier 4 on the Elements lineup is Vide, an east-coast artist with inimitable production skills that are respected across the industry. While his on-stage demeanor is more reserved, the energy behind his sets can get more rabid than a banshee. Finesse, precision, and style are sure to be at the forefront of Vide's first-ever appearance at Elements Festival.
6. Crawdad Sniper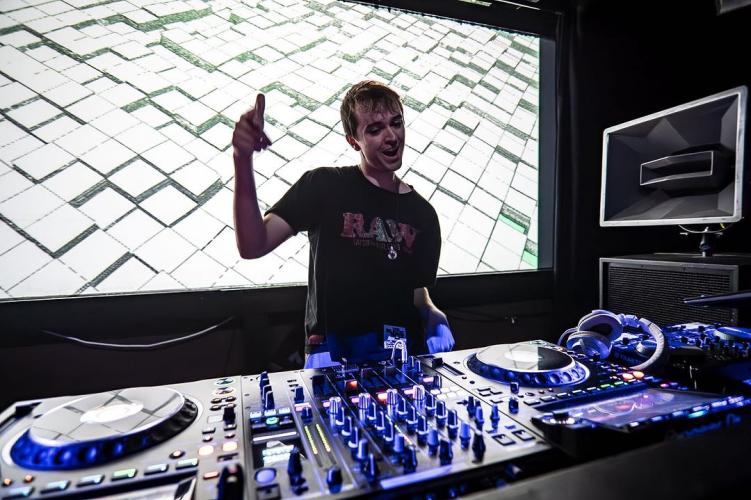 Another Maryland producer we have been following closely is Crawdad Sniper. When Crawdad Sniper hits the decks you can expect him to sling sonic crustaceans and some of the slimiest sounds in the realms of neuro, glitch hop, and left-field bass. 2023 has seen him release not one, not two, but three EPs, two of which were dropped on massive labels The Rust (Squid Pro Quo) and Colony Productions (Got Gusto).
7. Lavier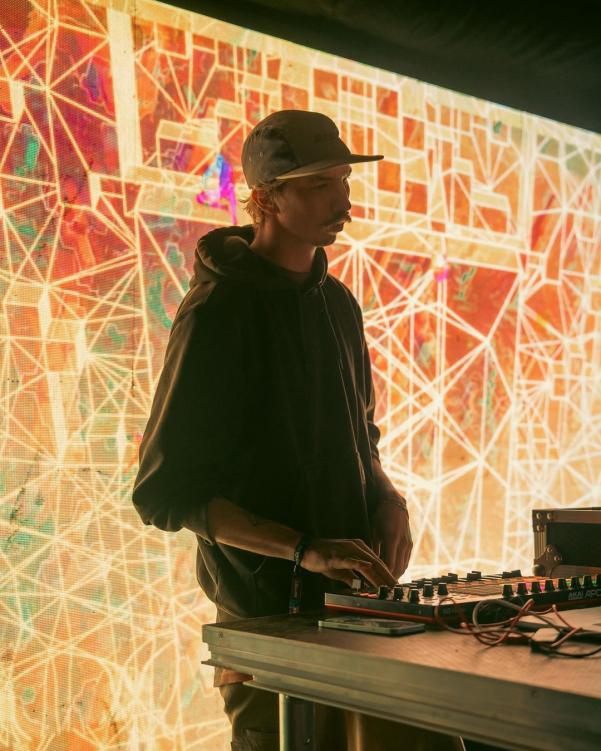 The designer, soundwave pusher, and Pittsburgh native, Lavier, is notorious for more reasons than one. Come August in Long Pond, crowds will gather for his creations that come in the form of high-end sound design, 140 syntheses, and experimental renderings that provoke the body and tempt mind. On July 25th, just two weeks before his Elements Debut, Lavier is releasing his highly anticipated Artifacts EP, a composition that includes "slimy, sludgy, and splendidly spectacular 140" plus a whole lot more.
View this post on Instagram
8. Mantra Sounds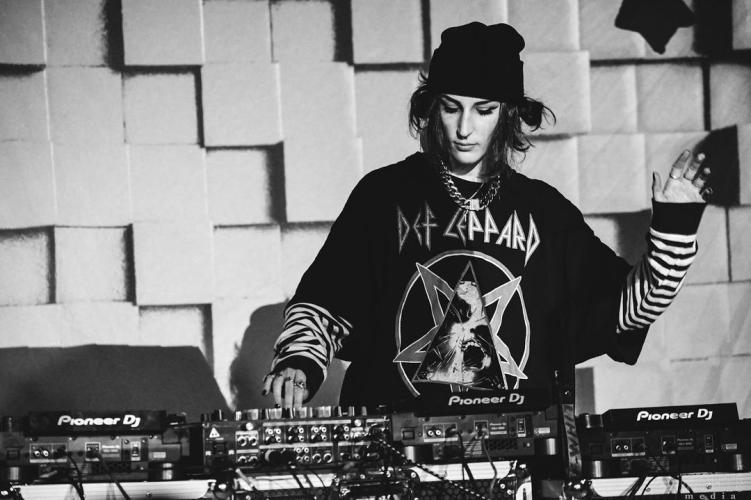 Philadelphia native Giana Rifici, better known by her stage names Mantra Sounds or Grim Steez, hones flavors that are bold, aggressive, and unwilling to conform. While her vocal stylings portray an adept lyricist and hard-hitting verbal architect, her conquests in electronic music production are what cemented her place in the underground bass scene. When Elements arrives, Mantra Sounds is just as likely to take the mic and spit some bars on the rail as she is to drop some of the hardest-hitting dub plates you've never heard.
9. ST4RFOX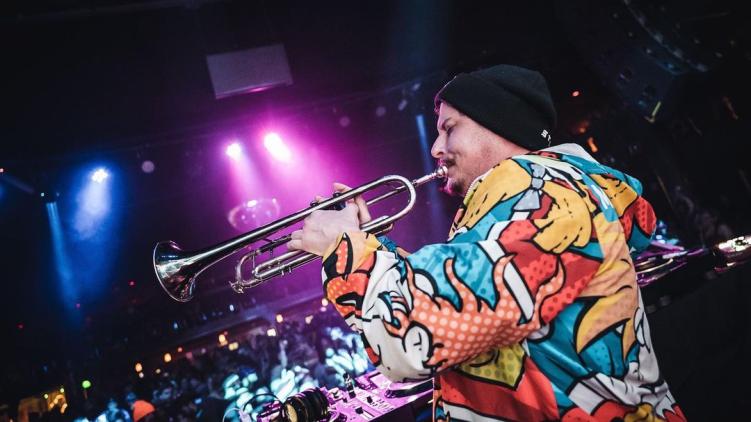 He saxes, he soothes, he jams, he invigorates, the incomparable ST4RFOX is known for some of the most tantalizing live sets in the underground scene. Fellow label mates with Mantra Sounds (The Gradient Perspective), ST4RFOX is just as multi-faceted with skills on the trumpet and saxophone that rival his mixing prowess. Following one of "the most emotional" sets he has ever played at Sonic Bloom this past June, ST4RFOX is looking potent and ready to roll heads.
10. XL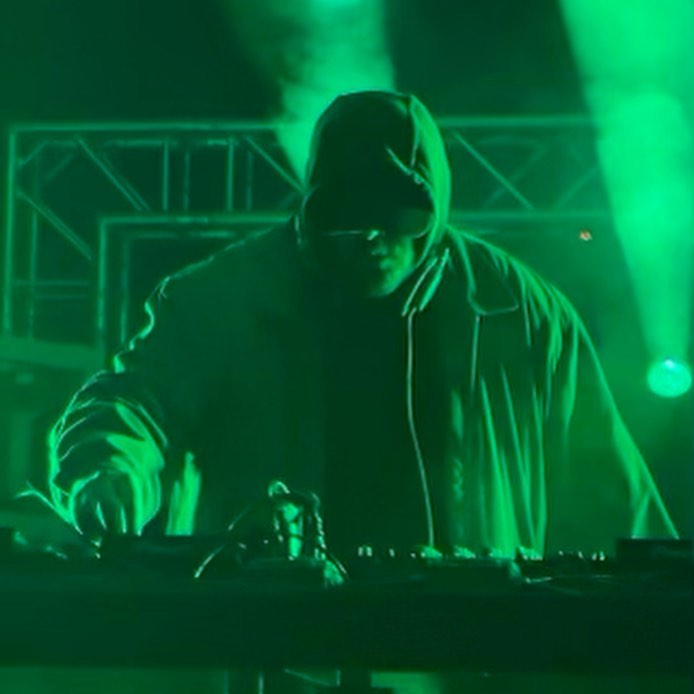 Last on our list, we have someone who has long remained top of mind at River Beats Dance. XL is a sonic cartographer who understands how to evoke mainstream appeal while staying tethered to the weird and experimental footholds prevalent across the heavy bass field. XL has received praise from names like Zeds Dead with the dubstep dons rinsing his Nelly Furtado flip on multiple occasions – the most recent being at Dead Rocks and Bonnaroo.
While the headliners for Elements Festival 2023 are a lot to drool over, we can't help but appreciate all the massive talent in the lower tiers. As the years go on, we will begin seeing names disappear from bills as others work their way up. Which names those will be are still a mystery.
Join us at Elements Festival August 11th-14th as we head to Long Pond to see one of the most stacked independent festivals expo some of the most talented acts in electronic music.
Follow Elements Festival: