The Tygris project is a sonic venture that River Beats has kept a close eye on since Universal Emotion's 4/20 Glizzy Sesh at FDR Skatepark in 2021. That Spring afternoon was ripe with ample amounts of dank nugs, crisp glizzards, and the finest of shredding, both in the park and on the decks.
What really stuck out to me on that festive afternoon, in addition to a banging set from BITSKY, was the experimental bass and turntablism prowess coming from the ranks of Zach Plocic, AKA Tygris.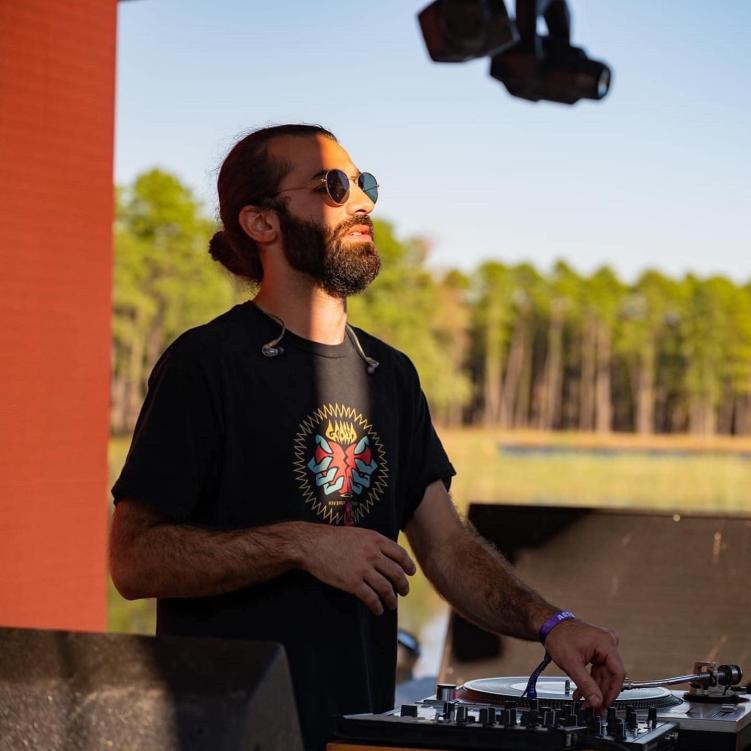 After a brief conversation with Plocic following his set, I was left with the impression that this was an artist ready to leave his imprint on the Philadelphia electronic scene and beyond. Two years later, we get the opportunity to catch up with Tygris about his latest release, a newfound desire for DJ culture, his departure from the 5am Trio, and his audio-visual collaborations with childhood friend, Channel.3 Visuals.
MV: Happy New Year Zach! What's new in the life of Tygris?
ZP: Happy new year Max, good to chat with you – and I guess there's a fair amount of new stuff going on in my life at the moment – I have a new full-time job and I'm getting ready to move across the city. My job is with an Audio/Visual event production company covering everything from smaller corporate ballroom events all the way to having a big hand in the tech & production side of Lost Lands. And I'm moving to Old Kensington in Philly with Wessanders & Charles Nimbus.
MV: Why did you choose "Dripping" as your first release of 2023?
ZP: I guess I didn't think about it too much haha – it was just the next song on the chopping block after doing the mixtape over the summer. I was definitely a little stoked on it after finishing it, which is a cool feeling since it's not always like that – and with everything getting backed up and busy around the holidays it just made sense to wait a bit and start strong in the new year.
MV: You continue to incorporate hip-hop samples in bold ways, what inspired the Snoop Dogg selection?
ZP: It's funny you mention that – I actually didn't flip it from the Snoop Dogg song. I was on a kick of listening to some of the tougher ladies in rap nowadays and I was looking for something good to sample – I came across this artist Molly Brazy who uses the sample in the intro of her song "Water" and was like "damn this is hot, I gotta cut that sample" and didn't realize until someone else showed me the Snoop Dogg song. The other sample that comes in is from a Kash Doll song called "Ice Me Out".
In accompaniment with Tygris' release of "Dripping," he also partnered with childhood friend and New Jersey native, Alex Carro, AKA Channel.3 Visuals, to provide some glitched-out analog visuals for the release of "Dripping."
View this post on Instagram
Fortunately for us, we also got the chance to chat with Carro regarding his own exploration into visual curations and av collaborations with Tygris.
MV: How did you originally meet Zach and how did your friendship eventually blossom into this collaboration?
AC: Zach and I have been friends for as long as I can remember, going back to like kindergarten. While he was always on the trajectory towards being a musician, I can't really say the same about myself. I was more likely to be found helping him bring his gear in and setting up just cause he was the homie and I was a fan of his music and the scene in general. Not being musically inclined definitely makes it harder to have an involvement but it was definitely always something I thought about and when I started getting into the analog visual thing, Zach was one of the first people to support me and really push me to see where I could take it both with encouragement, criticism where needed, tips on how to go about it and collabs as early as one of my first public performances which was a live stream for Joe (Universal Emotion) during covid that Zach and another long time friend of mine Squalpat played together. Obviously, as I developed my style more and started to find myself as an artist, Zach and I looked for more ways to collaborate and this is just one of many ideas that came about.
MV: What is your creative process like? You were showing me your system at Verge last week. What was that board you were working with and what are some other hardware, software, gizmos, and gadgets you use?
AC: My board is a Eurorack made up of a bunch of different modules made by a few different companies, the primary one being LZX industries. I'll break it down at its most basic level in hopes it doesn't get too convoluted. There are 2 main signal paths in my board the generative one and the glitch one. The generative signal path in its most basic form would be an LZX diver (which is a soundwave sampler) into an LZX memory palace (which is essentially a feedback machine with a bunch of other onboard effects) and this allows me to take the soundwave that is coming out of the mixer, visualize its shape, and then layer in effects to make it more appealing than just a wave. Everything else that I patch the signal into is just effects or other analog shapes which add complexity to that basic concept. The glitch signal path at its most basic is a r_e_c_u_r sampler that is more or less a visual clip launcher running on a raspberry pi. I take that, load up clips or stills (like the Eva Sam portrait in these clips) and run that signal into an analog glitch module which lets me really tear apart the signal. Then those 2 signal paths come together with a roland edirol v4 ex which is literally a mixer for video signals that act as my final output and is where most of my transitions and such happen.
View this post on Instagram
MV: How did you get your start in visual design?
AC: I always had an interest in the analog visual thing as a whole from my time following Pretty Lights and watching Greg Ellis (Lazer Shark) do his thing. I found myself looking up how he did it and being blown away by the idea. Unfortunately, especially being a broke college student, I was also blown away by the cost of being able to put together one of these systems, so it stayed a dream for a while. Then Covid hit and that stimulus package came into play leaving me with some money and a lot of free time so I thought if I didn't do it then, then I never would. I made an initial investment and within a few weeks, I had my first modules to toy around with. I was also lucky that my roommate at the time, Mark McNulty who is an awesome DJ, was also starting to get more serious about his DJing, so I had the best inspiration I could ask for to plug in and practice with every day after work and through many of those long quarantine weekends. Then, thanks to so many great friends who I can't thank enough (Universal Emotion, The Rust, Aspire Higher to name a few), I had the chance to play some live shows and it kinda just evolved from there.
MV: What does the future hold for you as an artist and in future partnership with Tygris?
AC: That's a good question. I'm not really sure. I've been trying to put more content out there outside of a live setting to really define what channel.3 is supposed to look like and I have a few projects I have been working on to do that but as far as a direction I can't say I have given it too much thought beyond knowing this is definitely something that I love doing, and want to keep doing. I just recently got a chance to see a b2b concept with Tyme Visions come to life at the most recent verge that you mentioned that we kind of kicked off at Submersion but really hit a vision we have been thinking about for a while the other night. I'd love to develop that further and see where Tyler (Tyme Visions) and I can take it because he has always been one of my biggest inspirations on our side of the equation. As far as Zach, he's been one of my closest friends since we were like 5 listening to AC/DC at recess and I don't see that changing anytime soon. I love him to death and luckily sound and visuals tend to work pretty well together, so as long as we're both doing our thing, I can't imagine a world where Zach isn't pushing me to be better and hopefully vice versa as we come up with the next thing to combine our styles.
View this post on Instagram
There is no doubt that Zach Plocic is a supportive friend and collaborator, but he is just as passionate about his own project as well. Here is what he had to say about his recent release, "Dripping" and what he plans on doing with his project following his departure from the 5am Trio.
MV: You hinted that this track is the first of many to be released over the next few months. Will these upcoming releases gravitate towards the vibes in "Dripping" or trend in different territories?
ZP: I think "Dripping" is definitely setting the tone for more of my solo releases, but I also have some collabs lined up that aren't as dark and dancefloor driven. I have an EP with Rasp-5 in the works as well as a few other artists.
MV: You mentioned that you will be taking the project back into your roots of DJ culture and dance music. What will this look like?
ZP: I think there's inherently a difference between artists who are playing mostly if not 100% original music in their sets, and artists who are collecting unreleased tunes and digging from other artists and playing a good amount of other people's music in their set. And I don't think one is better than the other – but I've been in a place where I play most of my sets as 99% original music. I think it was something I set out to do – but now I want to get better at mixing with CDJs, and taking on the ethos of being a DJ where you are prepared to play for a variety of crowds at a variety of times. At the end of the day it's just sharing music, and I listen to a ton of different music so I guess I'm waiting for the right moments to share the right songs. 
MV: We were super disappointed to see you parting ways with the trio. What went into that decision?
ZP: There were a couple of things that brought about that change. I was definitely becoming more involved with my own project and stepping up how much time I was putting into it. At the same time, I think Sam (5am) had wanted a creative change for a bit, with the mindset of keeping it fresh and exciting both for himself as a creator and the audience as listeners. And I don't think anyone felt like we were getting stale by any means, but as a creator, you have to always be a few steps ahead with the vision and do whatever it takes to keep yourself stoked on the art. Additionally, blending electric bass with synthesized sub-bass from an ableton project is a difficult task, low frequencies clash much more than higher frequencies, and we were not at a point where we could afford to fly out a consistent sound tech for every show. Sam and Keith (of Wax Future) also have done a handful of renegade live looping sets in the last year, a few of which I was part of as well, and they definitely connect very well musically. Between these factors and my own desire to step up my own creative output, it seemed like the proper change to make. Our performance at Submersion last year marked the end of a certain "era" but it won't be the last time we all play music together by any means.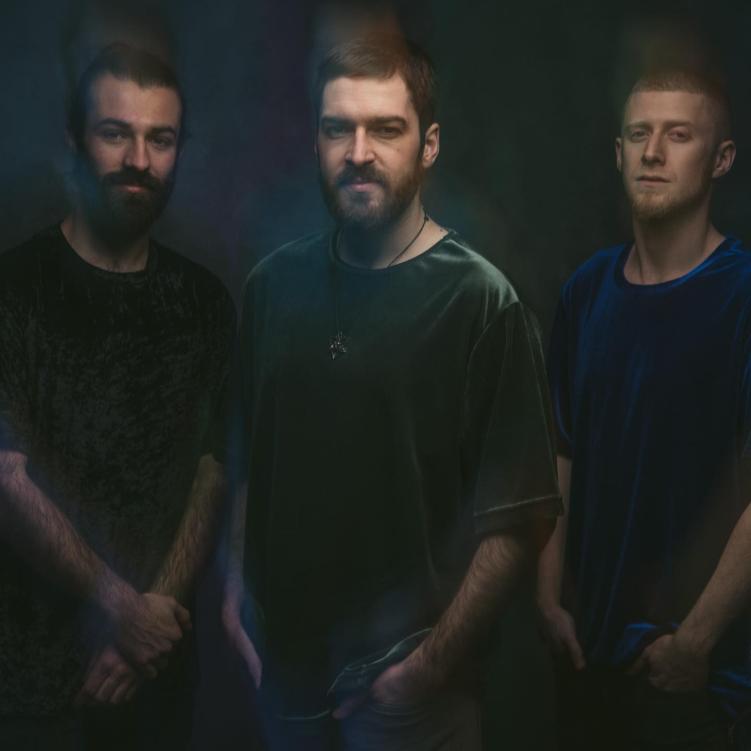 As 2023 and this electronic world we are enveloped in continue to roll on, we look forward to watching the Tygris project and the industry as a whole continue to grow.
Keep up with Tygris in the links below.
Follow Tygris:
Website | Facebook | Instagram | Twitter | SoundCloud