In 2015, Ryan Karolyi found himself in a South Jersey music studio filled with a couple of bean bag chairs, a handful of fans listening to local artists, and a stage that was just a foot high. Today, 6 years later, Karolyi gets set to welcome bass heavyweight CharlestheFirst for a New Year's Eve extravaganza at the 23rd Street Armory in Philadelphia – an event set to be the biggest that he and his production company, Aspire Higher, have ever taken on.
Part event curator, part music label, part management agency, and part charitable organization, Aspire Higher has taken what it means to be a player in the music industry to new heights. For Ryan Karolyi, the founder of Aspire Higher, it was never enough to just throw a show or book an act. He wanted to create an organization that could reach people in new and innovative ways, both at events and outside of them.
Recently, River Beats got the chance to catch up with Karolyi to chat about the elements that make up his unique production company and the impact he hopes to make in communities across Philadelphia.
Restoration In Progress
Born in Philadelphia and having grown up there, Karolyi has always had a heartfelt bond with the city. But he doesn't hold his breath about the condition it's currently in.
"There is no hiding how dirty the city is. There is trash everywhere, on almost every block. And on top of that, violence is rampant. You hear stories about it every day."- Ryan Karolyi
Aspire Higher has gone on to partner with organizations like Aftershock and other Philadelphia agencies to use their time, position, and profits to try and give back to the city and communities. Local cleanups and charity drives have become a norm for the production company and music label, calling upon the same people who buy tickets for events to come out and lend a hand in restoring communities across Philadelphia. The next one they have coming up is set to take place in the neighborhood right outside One Art Community Center – a venue that AH regularly books events at.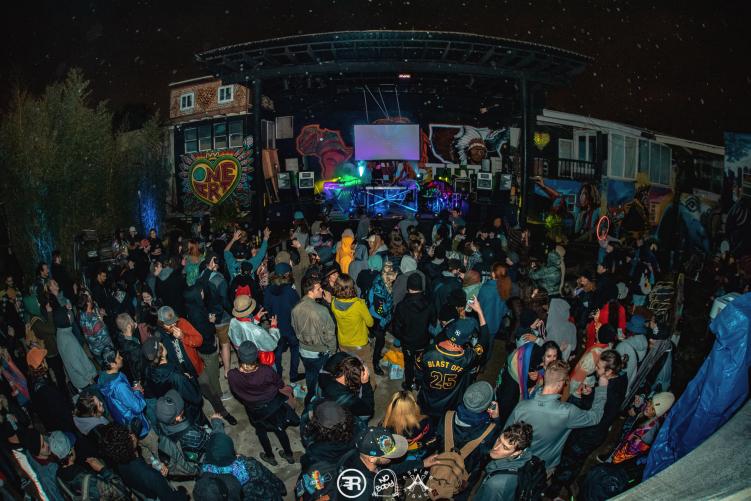 As far as charitable acts go, just last year Aspire Higher donated all of the proceeds from their live streams to Philadelphia's School of Rock – a program that strives to spread music education across the city. Despite being in shallow water themselves, Aspire Higher still donated what little funds they had from the off-year.
"If there's any way we can give back and make the community where we're throwing our events better then it's something we want to put our time into. Those little extra steps are so easy to do, so why wouldn't we?" – Ryan Karolyi
It's clear that Karolyi and his team have made it an initiative to try and give back in any way they can. But the charity that Aspire Higher takes part in is just the cherry on top of an organization with a knack for throwing electrifying shows.
All of The Lights
Aspire Higher has come a long way since the days when they had boxes of pizza at the door of Coda nightclub to try and entice people to come in. But pizza isn't what's making fans buy tickets these days. These days, fans from all over the country flock to Aspire Higher events to immerse themselves in shows with next-level production and high-caliber artists including the likes of KOAN sound, Jade Cicada, Of the Trees, Eprom, Ganja White Night, and more.
This Halloween, Aspire Higher and co. will be descending upon one of their favorite Philadelphia venues, One Art Community Center, to welcome a crowd full of costumes and an eclectic lineup for A Higher Halloween. Headlining the event is Break Science (Borahm Lee and Adam Deitch) who will have bassist Hunter Roberts from the live band along for the ride. In support are Late Night Radio, Megan Hamilton, Wax Future, Solar Circuit, and Bitsky.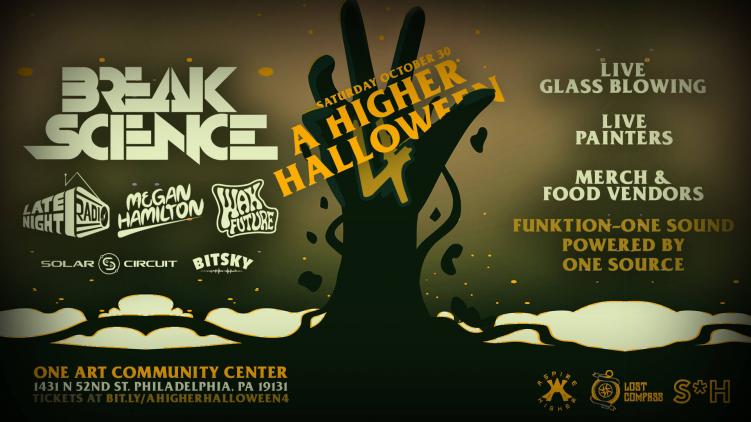 The lineup is stacked, to say the least, and all of the openers are 100% can't miss acts, especially Philadelphia local Bitsky, who has plans to bring on a surprise guest that is going to add quite the exclamation to his performance (hint: the surprise guest knows his way around a turntable). 
"One Art is probably my favorite spot in Philly – it just gives you the opportunity to add a whole extra layer of interactive features. Whether those extra layers are eye-candy or ear-candy, we want as many things as possible for people to indulge in."- Ryan Karolyi
Layers will certainly not be lacking come October 30th, as Karolyi and crew are bringing out live glass blowers, fire dancers, live painters, and a hand-picked selection of vendors to keep guests enthralled and entertained throughout the night. One lucky attendee will also be going home with an immaculate swag pack that includes merch from the artists if they're able to win the costume contest taking place that night.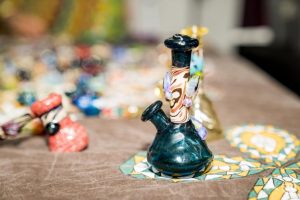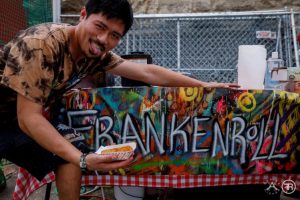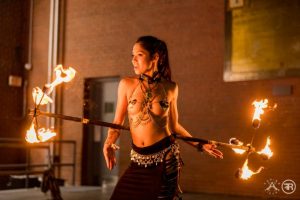 What's next for Aspire Higher?
The Philadelphia production company has no intentions of taking their foot off the gas as they close out the year and head into 2022. On New Year's Eve, CharlestheFirst will be heading down to the City of Brotherly Love where Aspire Higher and fellow production company The Rust will be co-producing an experience that goes further than they have ever gone before.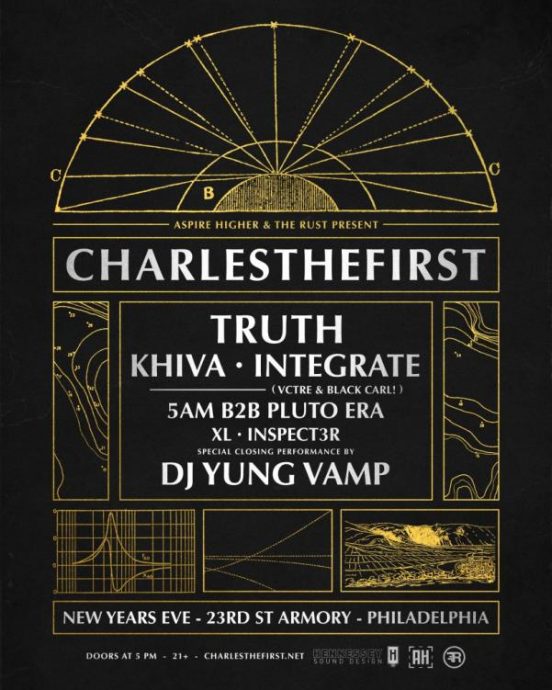 Acting as a great example of what it means to give back as a player in the music industry, Aspire Higher deserves all the success they have coming their way. Keep up with them on social media (@aspirehigherpa) to keep up with everything the Philadelphia production company has going on and for info on all of their upcoming shows.