If there ever was a music festival in space, thrown by some extraterrestrial neighbors of ours, there is no doubt that artists Gravitrax and BITSKY would be on the lineup. The reason why is because of their ability to slay sets with devastating caliber and heightened emotion while emitting sonic signals that seem otherworldly. Especially when they both take the stage. 
But until that day comes, when we are on some foreign planet with stages equipped with high-tech alien lasers and lights, we have the Space Rock tour with these two purveyors of jam, bass, and cosmic funk. Phase 1 of which they have just announced.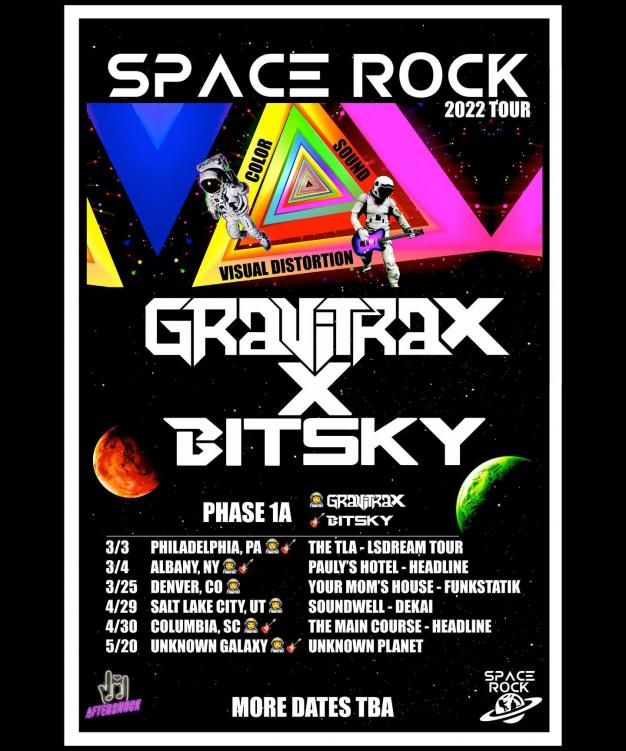 The tour kicks off in high fashion tonight in Philadelphia with one of the biggest forces in space bass, LSDREAM. In fact, at the same time that this article is being written, it is very likely that BITSKY is tuning his guitar and Gravitrax is firing up the tesseract in preparation for the night's events. 
As for the rest of the tour, the spacey duo will be making stops in Denver, Salt Lake City, Columbia, and several other venues to be announced later on. What fans can expect from these upcoming performances is nothing but hot, nasty squanching that will include intergalactic licks from BITSKY as he rotates from the decks to his guitar while Gravitrax repackages your innards with his assemblage of 5th dimension dub.
Expect to hear plenty of new and unreleased music from both of their discographies including a brand new banger that Gravitrax released today called "Spaceman."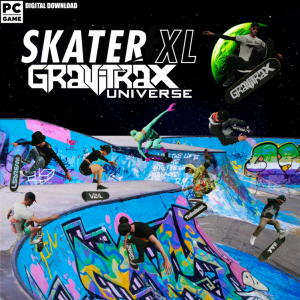 What's really cool about their recent tour announcement is that Gravitrax paired it with the release of a SKATER XL mod that he created. For the unenlightened, mods or "game modding" is when players or fans alter video games in different and unique ways. In Gravitrax's mod of SKATER XL, players can skate as LSDREAM, VIEL, Tripp St., and several other artists while listening to a soundtrack that includes music by the very same artists. You can download the game to your PC here.
We've seen merch, NFTs, and tons of other things paired with announcements like these, but never a video game.
The upcoming run is both of their first official tours and one that they are planning to turn into a monumental tear. So if you like space, and you like to rock, then grab your tickets for the Space Rock tour for some of the hardest-hitting beats in the galaxy.