When you look at the lineup for Submersion Festival, it almost seems fake. Like someone made it up in a simulation or video game, like Roller Coaster Tychoon but for festivals.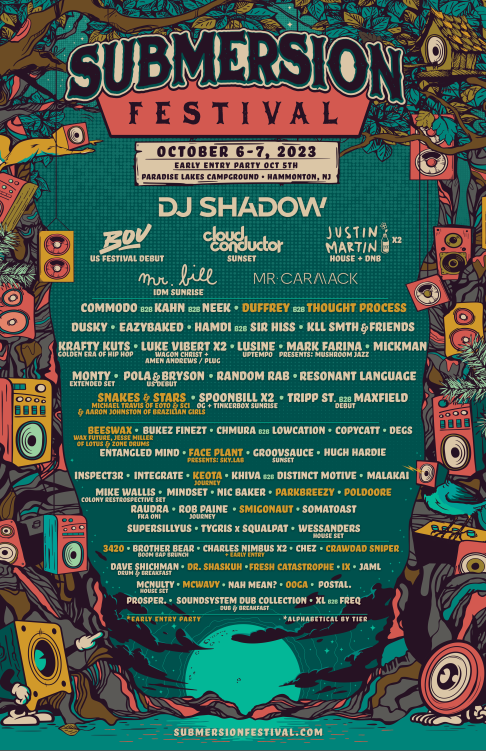 Fortunately, the lineup for Submersion Festival 2023 is very real and arriving very soon. We have looked over this lineup more than a hundred times and have made revisions upon revisions of our schedule for this year. After much contemplation, our schedule has been set, and our top 10 can't-miss acts have been chosen.
As usual for our River Beats Dance can't miss lists, we have chosen to examine all names besides the headliners. Although every name on this year's Submersion lineup is worth checking out, here are the 10 performances that we will most definitely not be missing.
Duffrey B2B Thought Process
As one of our most anticipated B2Bs of the weekend, Duffrey and Thought Process will be combining on the Woods Stage during the Early Entry party for what we expect to be a beautiful blend of soul and shred. For Duffrey, 2023 has been his busiest year yet having joined Daily Bread for 9 stops on the Invisible Cinema tour in addition to embarking on his own headlining tour.
As for Thought Process, the Colorado native has also been enjoying an incredibly eventful year with several big-name plays including a career-defining call-up to perform after Pretty Lights at The Caverns in November. As their first time performing an official B2B, fans should expect heavy improvisation and a multi-channeled flow.
Lusine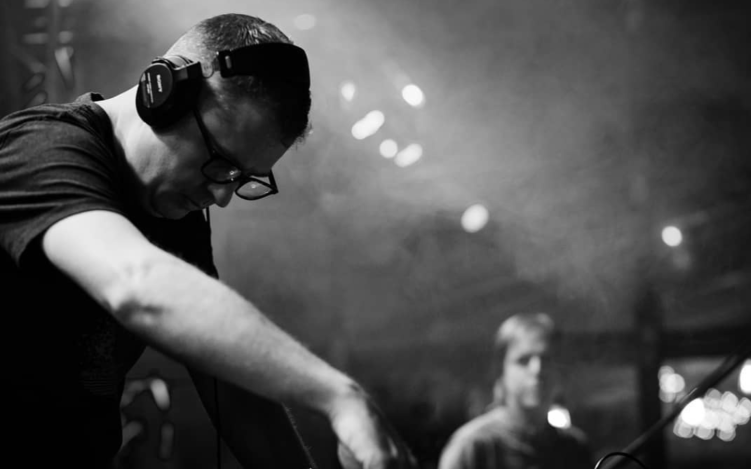 Lusine is an artist I encountered at last year's Submersion and have been obsessed with ever since. His set crept up on me in the early morning of the last day, just a few hours before Koan Sound would close the festival with a sunrise set. I was met with an enchanting blend of minimal house, lo-fi ambient soundscapes, and 'playa tech' that introduced me to a style of music I had never really experienced before. This past September, Lusine dropped his Long Light LP containing an ID I have been chasing ever since that eclectic morning. Catch him dropping live remixes of tracks from the LP in addition to some uptempo bliss at 5:30 AM on the Beach Stage.
Mickman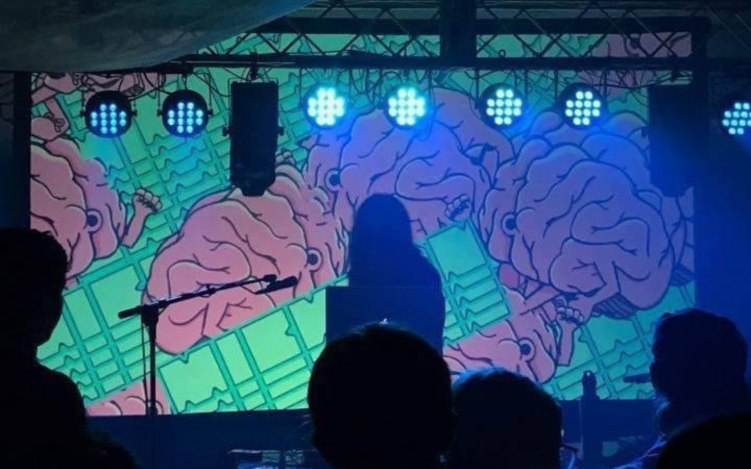 The artist known as Mickman is a novelty for a number of reasons. In addition to living on a farm with his dog Jack, where he regularly fends off foxes and coyotes from his livestock, Mickman creates some of the most exotic halftime and glitch hop out there. Past performances at Tipper and Jade Cicada curated events have made him a staple in the live circuit yet he has only grown more exclusive. Fortunately, Submersion has made the cut this year as one of three festivals Mickman has agreed to play. You can find Mickman laying it down on the Beach Stage Friday night/Saturday morning at 12:30 AM.

Resonant Language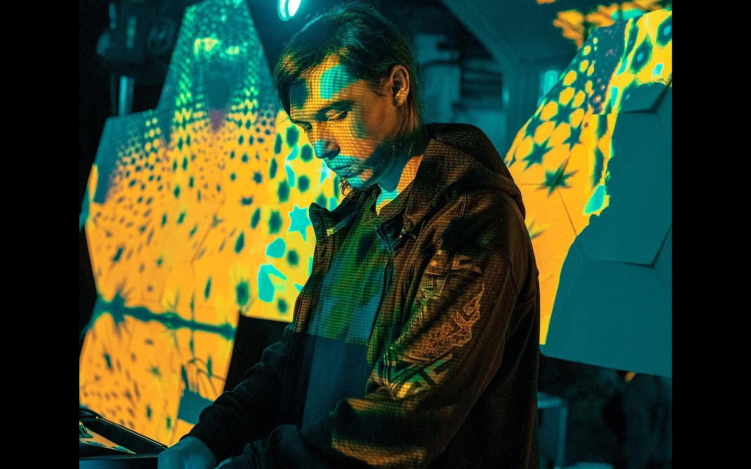 Right after Mickman, Resonant Language will take the stage for what we expect to be another hour of otherworldly sonics and lip-smacking halftime. The Brooklyn-based producer has been very vocal about his confidence in the studio lately and announced plans to unveil a handful of debuts at Submersion this year.
Didn't get to finish as many of those new ones as I would have liked due to life life'ing but I'm counting ~ 6 new VIP's and three new tunes for Milwaukee / Submersion 🤠

— Resonant Language (@reslangmusic) September 30, 2023
In addition to a handful of high-profile shows, 2023 has seen Resonant Language drop his 4th EP, Input Slope, with widespread acclaim across the scene. Whether it's his recent work or all-time classics from his discography, Resonant Language is going to be making those Funktions purr.
Tripp St. B2B Maxfield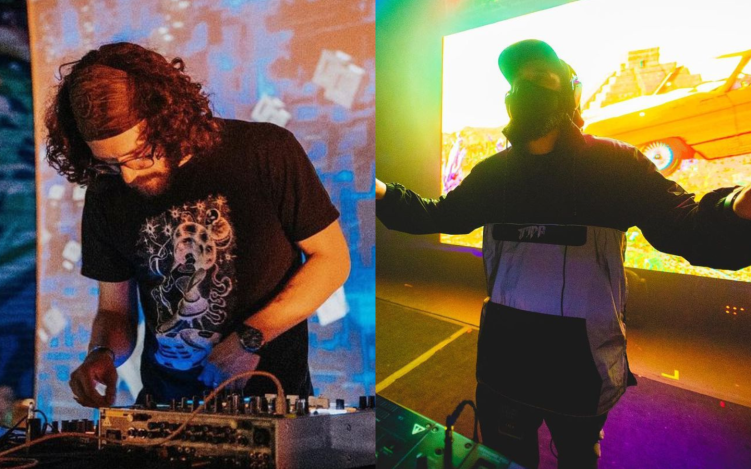 This next act that we suggest working into your schedule might seem like an unusual pairing at first but makes perfect sense when you look at their history. Tripp St. and Maxfield have been fans of one another and fellow collaborators since the Tripp St. project began and perhaps even before. In an interview with Loud Global earlier this year, Tripp St. even said that "Maxfield is one of [his] favorite artists out there."  We're proud to say that one of the first times they shared the stage together was at our very first SHIFT Thursday show in Denver two years ago.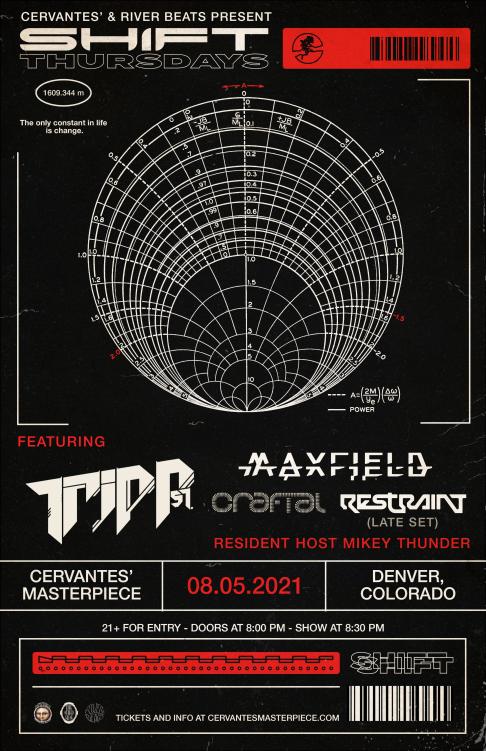 While they don't have any official releases together you can find one of their IDs on Tripp St.'s Block Party mix (3rd song in). Catch the duo laying it down Saturday night/Sunday morning at 12:30 AM on the Beach Stage.
Groovsauce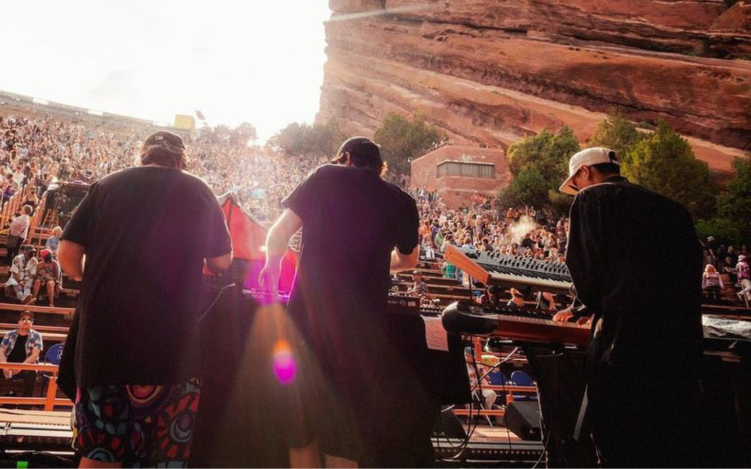 Long-time collaborators, friends, and all:Lo Collective label mates Thought Process, Parkbreezy, and pheel. are the founding members of the trio known as Groovsauce. Made up of equal parts groove and sauce, the group explores the fusion of Lofi hip hop, jazz, and forward-thinking sound design. Their sample-layered sets combine keyboard synth and vinyl cuts in a profound way that gets heads nodding and crowds moving. Playing at sunset – Friday afternoon – on the Beach Stage, Groovsauce is a potent addition to the very hip-hop and breakbeat-oriented schedule taking place that afternoon.
Smigonaut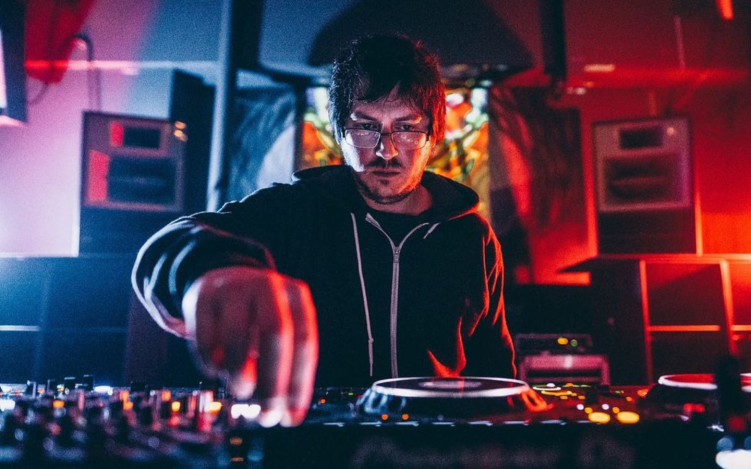 A River Beats favorite, Smigonaut is an act that we will never miss. Although we know and love him for his low-end, left-field renderings, Smigonaut's recent DNB work has been turning heads as well. A recent mini mix in addition to a slew of banner performances, including a crushing performance in DC this past August, have captured the Berklee Alumnus in his finest form yet. If you want to catch Smigonaut's set at Submersion Fest this year make sure you grab tickets for the Early-Entry party!
Chez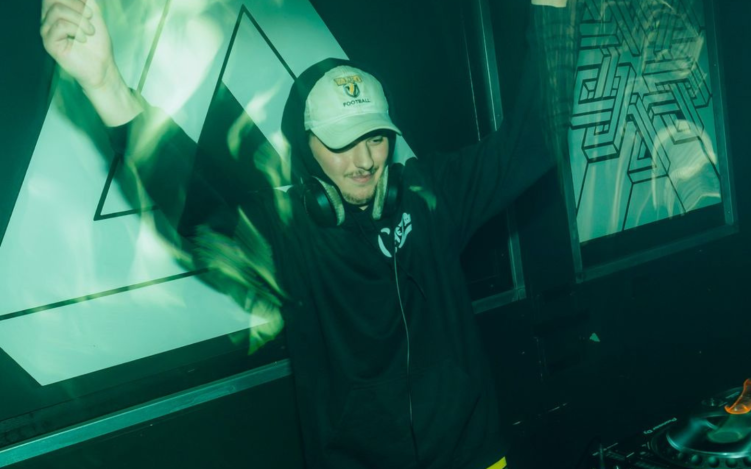 Another artist playing the early entry party at Submersion this year is Chicago's Chez. The first time I got to see Chez was in Baltimore for a Kursa headliner earlier this year. His flight got delayed and he ended up having to follow Kursa, not an easy task by any means, and absolutely smashed it. While he started the year hot, he's finishing it blazing with upcoming performances alongside Cool Customer, Spoonbill, and Tripp St. to name a few. Catch him raising the tempo right after Groovsauce Friday afternoon at 7:00 PM on the Beach Stage.
Crawdad Sniper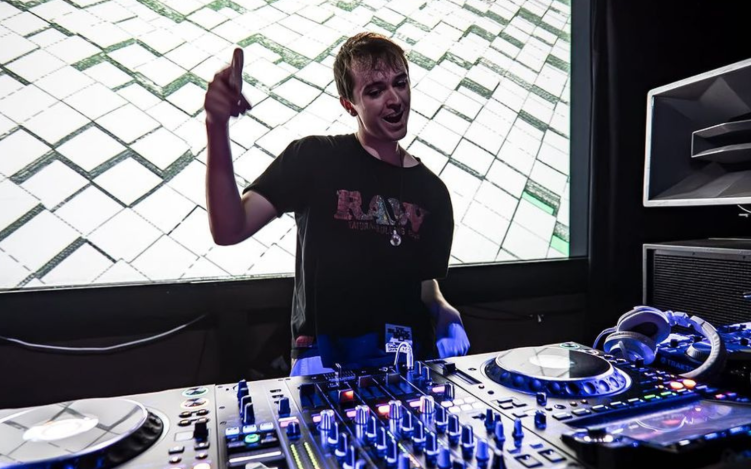 Opening up Submersion Festival on the Woods Stage at 6 PM sharp is none other than Crawdad Sniper. Much like his fellow collaborator and friend Chez, Crawdad Sniper has been enjoying a breakout year. With multiple releases on well-established labels in addition to several high-key performances, 2023 is being called the "Year of the Shrimp." The best part about it? This guy literally won't stop creating. Mixes, bootlegs, originals, you name it. The Boston-born, Baltimore-based musician is certainly feeling it both on stage and in the studio. Fans should expect nothing but a seafood bass buffet come 10/5.
Ooga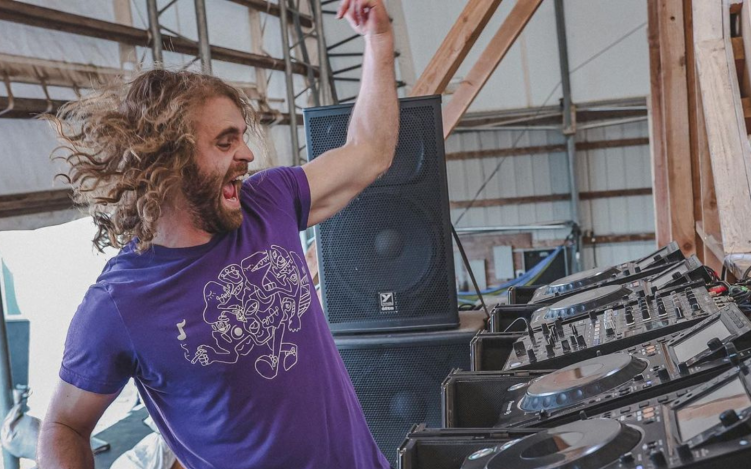 Another new player on the block that we've got our eye on for Submersion is the prehistoric beatmaker known as Ooga. A part of this new generation of bold and zesty producers, Ooga has been hitting nothing but dingers when it comes to production and performances. In March of this year, Ooga dropped his first EP just to follow it 7 months later with another one that was just as good if not better. Both the Caveman and What Makes It Work EPs signal his growing skills while headlining slots and gigs with acts like Copycatt and Cool Customer cement him as a name to pay attention to.
With 4 out of 10 names on this list playing the Early Entry party, there is no better time to arrive for Submersion than Thursday. If you're not trying to miss out on one of the most unique independent music festivals on the East Coast, make sure you're on site at Paradise Lakes between 10/5-10/7.
We'll see you there.
Follow Submersion Festival: