As festival season draws to a close, one gem left that EDM fans everywhere should know about is BOSS WAVE and their two-day massive in Harrisburg, Pennsylvania. As the inaugural year of the massive, event curators are looking to make an entry to the scene with more than a splash. And after checking out everything they have in store it seems like they're going to do just that.
From the lineup and location to the visual curation and sound production, here is every reason you need to not miss BOSS WAVE Massive on October 14th + 15th at the Harrisburg Midtown Arts Center.
Nero, Pendulum, 1788-L and More
First and foremost, the lineup is loaded with massive headliners as well as some incredibly recitable names from the underground scene. Artists like NERO, EPROM, and 1788-L are just a few of the bigger names on the bill whereas artists like Resonant Bass, Josh Teed, and Motel Surgeon are a few of the smaller names that stick out.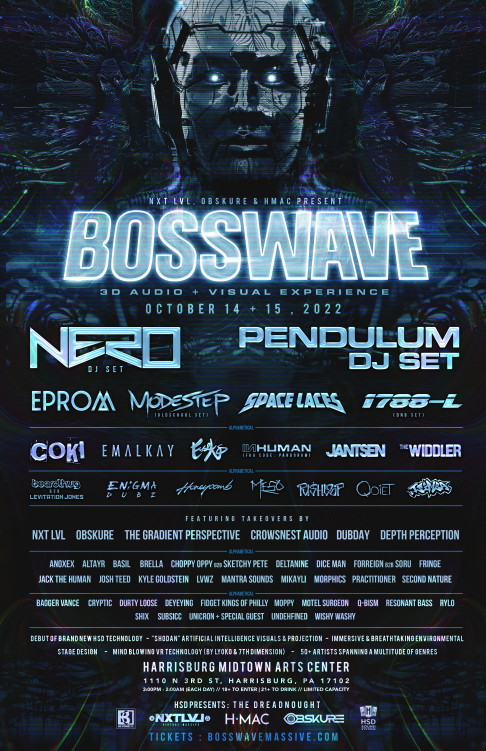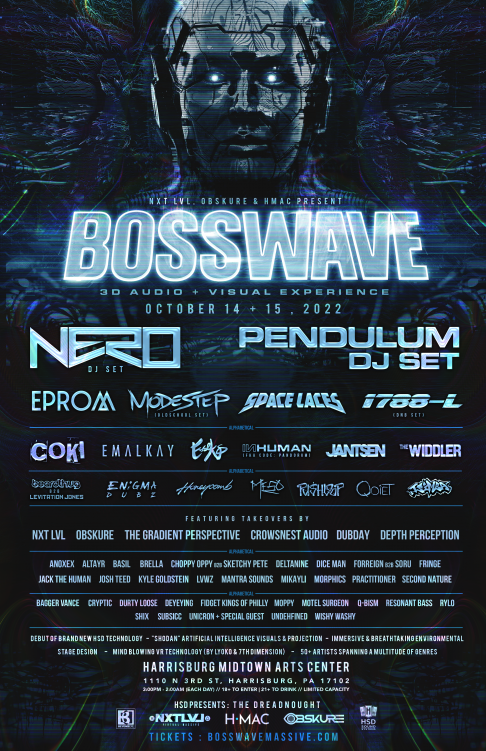 Additionally, attendees will get the chance to see takeovers by labels including The Gradient Perspective and Dubday – two collectives that have won the hearts of fans everywhere with their deep rosters and ability to curate awesome shows.
Function at The HMAC
The Harrisburg Midtown Arts Center is a massive entertainment complex that boasts 35,000 square feet right in the heart of Harrisburg's historic Old Midtown District. The space even has an art deco ballroom with a bar and a mezzanine overlooking Third Street.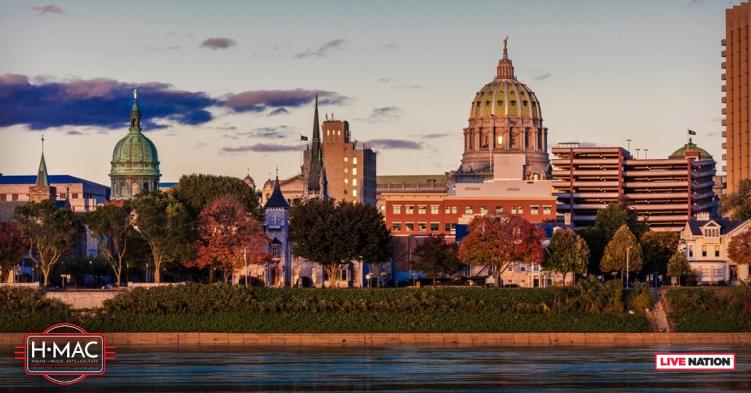 While Harrisburg is by no means a sleepy city, it is no Manhattan which means fans shouldn't have too much of a problem parking or finding hotels for a reasonable cost. Additionally, Harrisburg was named the safest small town/city in PA so attendees should feel comfortable coming and going from the venue and even exploring the town if they so choose,
"The Dreadnought"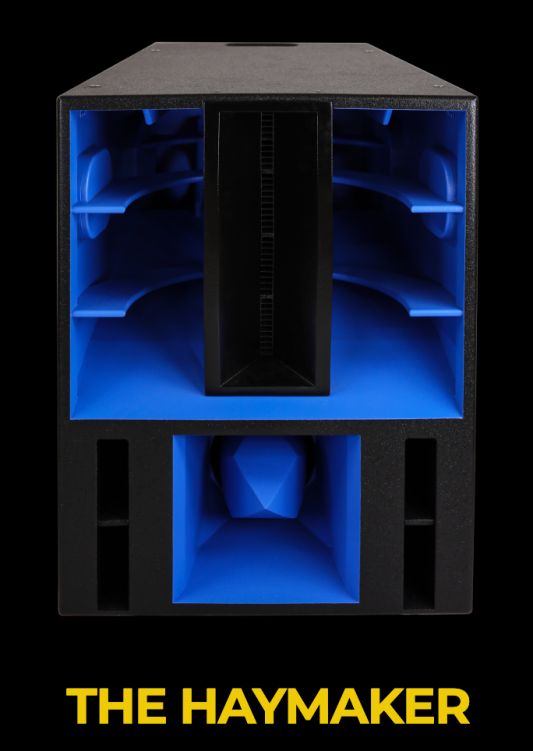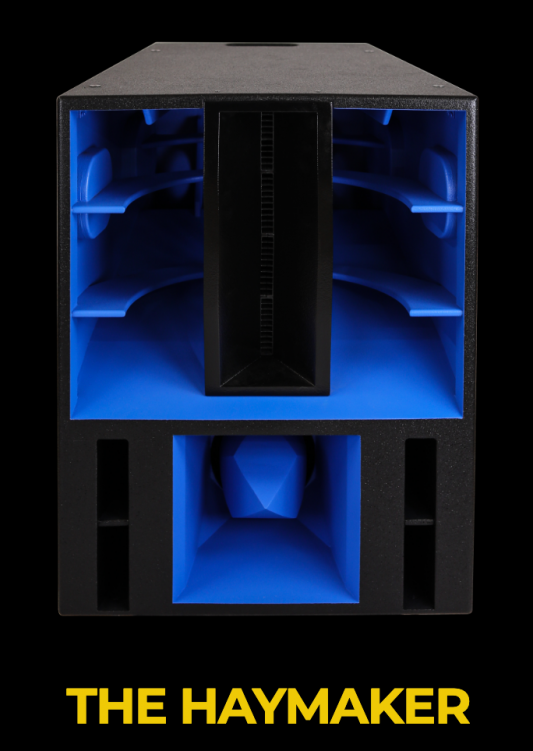 In addition to a fire visual production, the sound system at BOSS WAVE Massive is high-tier as well. HSD Sound Systems, an audio/visual company that designs its own speakers, will be bringing in something referred to as "The Dreadnought."
Historically, the term "dreadnaught" was used to refer to massive battleships equipped entirely with large-caliber guns. Considering HSD's version of "The Dreadnaught" is a speaker system with new haymaker tops and technology that can really make a place vibrate, we'd say it was aptly named.
Perfect Timing
Taking place in the middle of October, the timing of BOSS WAVE massive couldn't be better. To our knowledge, there are no other major festivals or shows going on the weekend of October 14th + 15th that could rival the lineup BOSS WAVE is touting. With outdoor festival season coming to a close, we can't think of any better way to start the Fall season than with two days in Harrisburg with this all-star cast of artists, event curators, and fans.
To keep up with everything that BOSS WAVE has going on in the last few days leading up to the MASSIVE and to grab your tickets, follow the links below!
Follow BOSS WAVE Massive: