Whether it's lofi holiday jams, psychedelic surf rock, or bass-forward synth-pop, the duo known as Wax Future has touched down in some of the most colorful and nuanced sectors of the jamtronica sector. While we like to think we're familiar with Wax Future's trademark sound, their recent Waveshaper EP has ushered them into heavier territory. As we prepare for their BeesWax set at Submersion, where the duo will play alongside ZONE Drums and Jesse Miller, we take a deep dive into this recent release of theirs.
The 6-track EP has a little bit of everything. It starts out with "Catchin' feelings," a bright and warbly funk track that sounds reminiscent of early GRiZ – especially with those vocals.
The next track picks up right where they left off with a vibe that makes you feel like you're driving down a coastal highway with the top down. In "Waveshaper," The duo continues to lean into magical synth work that offers a very vintage appeal that you might catch in a Neon Indian or Ratatat production.
The third track, "Cloud City," has both familiar and unfamiliar elements when it comes to Wax Future's typical style. It opens up with those sparkly Keith Wadsworth chords we know and love before descending into an onslaught of magnetic basslines that bounce and crescendo over the bars of Biggie Smalls, Method Man, and more. Using a combination of serum and analog synths, such as the Juno-106 and moog subphatty, Wax Future develops a consistent ethos throughout the EP that grows in intensity from one song to the next.
On the fourth track, "Dirt Diamond," they double down on the bass-heavy lumber that started getting chopped up in the previous song. What we love about this one is how they break up the drop into basslines and guitar riffs as if the two melodies are battling one another or having a conversation. It's a party from start to finish and is tied with "Waveshaper" as our favorite track from the EP.
"Each song that we craft is meant to tell a story, capture an emotion, or convey a feeling, so working with the energy of the track is always a focus through the entirety of the process."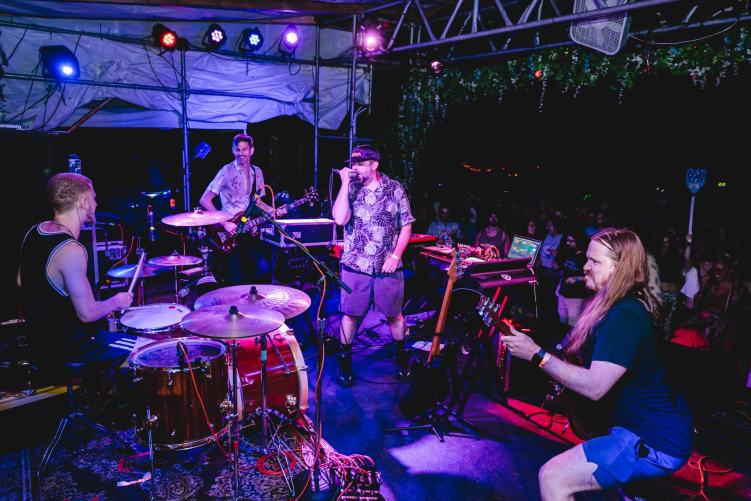 When the 5th song comes around, "Keep the Warmth," the listener is thrown a funky little lasso to descend from the cloud they got blasted on from the two songs prior. Featuring Jesse Miller (Lotus) and ZONE Drums (5am Trio), the track has me imagining a cowboy from the Old West traveling deserted planes in search of what's next. My favorite part of the song is about midway through, right after those trippy recordings of a dude talking about space, when Connor Hansell starts getting crazy with the synthesizer.
For those who have seen the recent Pretty Lights tour, it may remind you of the part in the show when Derek starts freestyling on the modular synth – that sort of improvisational, chaotic, and scattered flow. What's also cool about this track is the fact that it is technically a release by BeesWax, a band made up of Wax Future, Jesse Miller, and now ZONE Drums.
Those in attendance for Submersion Festival will get to see the very same group perform live during the Early Entry Party!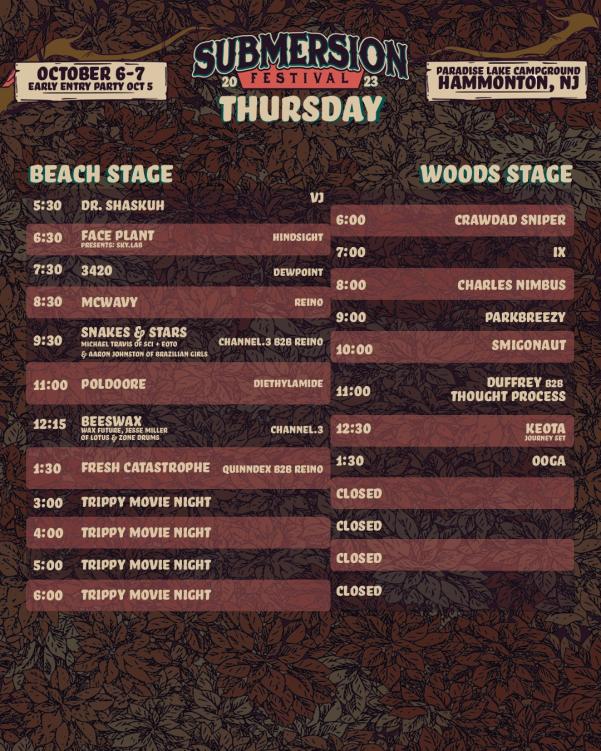 For the outro, "Spirit Quest," Wax Future goes the lyrical route. Rapper and lyricist A. Rob provides us with a heartened story about finding your purpose despite the mess that the world sometimes spits at you. Although the vocals are at the forefront of the song, Wax Future's chiseled production methods still shine bright.
From end to end, Waveshaper encapsulates and allures. While the EP does well to retain those trademark Wax Future features, like hard-hitting drums, clever sample work, heavenly riffs, and analog synth sounds, it also underscores the growing production capabilities of Connor Hansell and the overflowing confidence possessed by Keith Wadsworth on the guitar.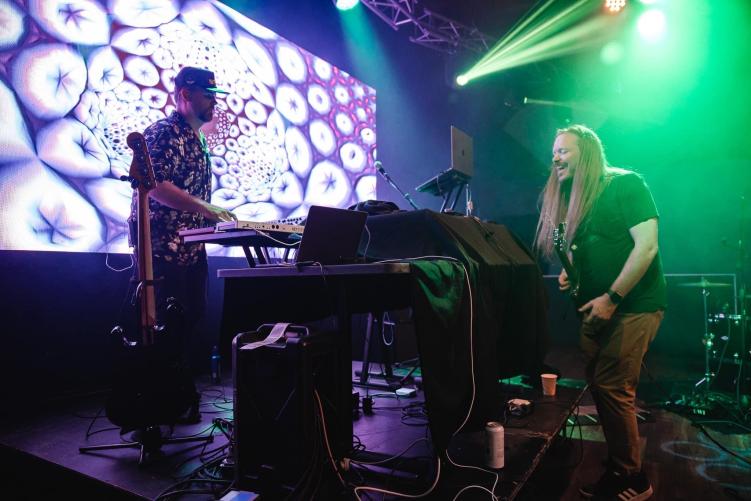 With plenty of tricks in store for the BeesWax performance at Submersion this Thursday, we have no doubt that they are going to take the momentum from this recent release with them on stage.
Want to learn more about Wax Future? Check out our interview with them from 2016.
Follow Wax Future:
Website | Facebook | Instagram | Twitter | SoundCloud