Taking place in Hammonton, New Jersey at the beginning of October, Submersion Festival is perhaps one of the most unique festivals of the year. With headliners like KOAN Sound, TRUTH, Daily Bread, Kahn & Neek, Luke Vibert, and several other bill-busting artists taking the stage, the inaugural festival is making its presence known and doing so with emphasis.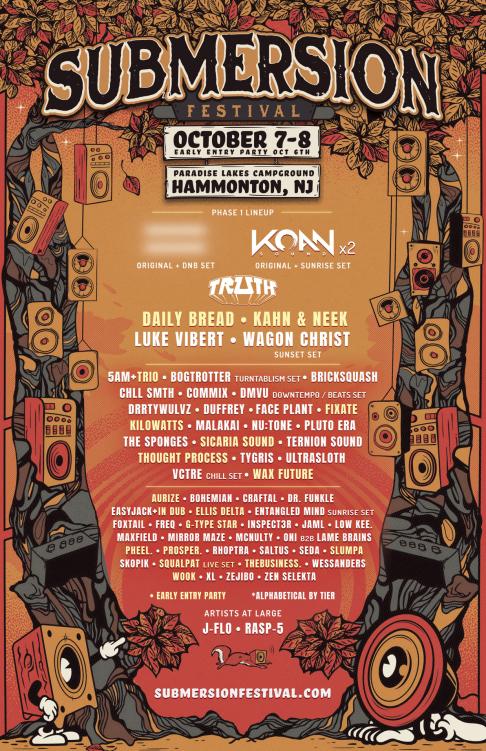 While the lineup doesn't necessarily include many mainstream headliners, at least not for the American crowd, this is part of the reason why it is so special. Right off the bat, you've got KOAN Sound who will be breaking their two-year-long hiatus with not one, but two sets, including their first-ever sunrise set. Continuing along the UK route we have master selectors Kahn & Neek, two artists who have massacred crowds when brought together, and Luke Vibert who will be performing an individual set in addition to a Wagon Christ set. The latter of which is his trippy, ambient-esque side-project.
If any of these names sound unfamiliar to you we suggest you get acquainted ASAP, because you will not get another chance to see artists like these in the same place for a long time. Atleast not in America.
As for the more familiar headliners on the lineup, we have River Beats' favorite Daily Bread and Deep, Dark, and Dangerous duo, TRUTH, all of whom come from different parts of the electronic music spectrum that add even more diversity to this incredibly layered lineup. Not to mention one surprise guest who is yet to be announced.
Making our way down the bill a few other names that stick out are Bricksquash (cloud_D & Resonant Language), cHLL sMTH (kLL sMTH downtempo project), Ternion Sound, Ultrasloth (bioLuMigen, Duffrey, kLL sMTH), Entangled Mind (sunrise set), and plenty more to get the party going. The lineup is loaded with side projects and supergroups and we love every bit of it.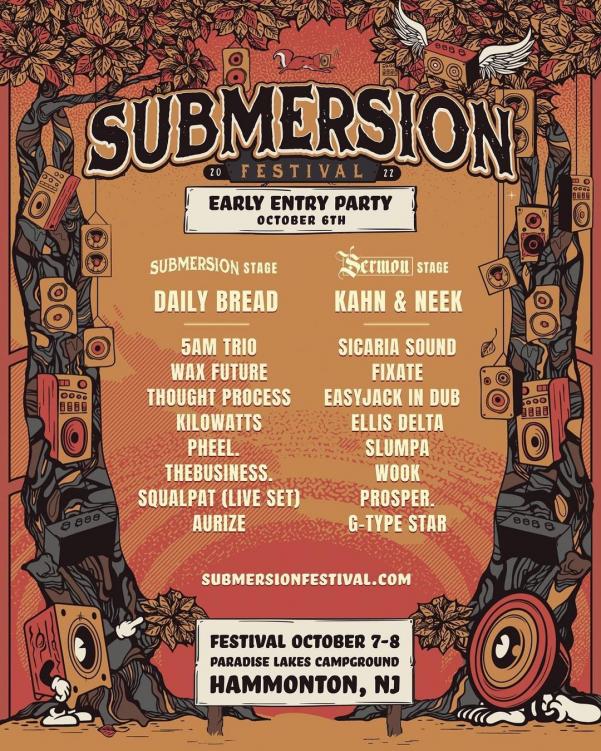 Fans will even get the opportunity to arrive a day early for a special pre-party with a select few of the above-mentioned names plus some additional favorites. Designed by east coast labels and event curators The Rust (NYC) and Aspire Higher (Philly), it is clear that the artists on this roster were selected with years of experience putting together lineups and a keen ear for what people want to hear.
The festival is set to take place at the beautiful Paradise Lakes Campground in Hammonton, New Jersey, which features 200 acres of land and lakefront camping. For our east coasters, the destination is only two hours from NYC and one hour from Philly. Stay tuned later this year for a walk-through of the grounds to get yourself better acquainted before heading out.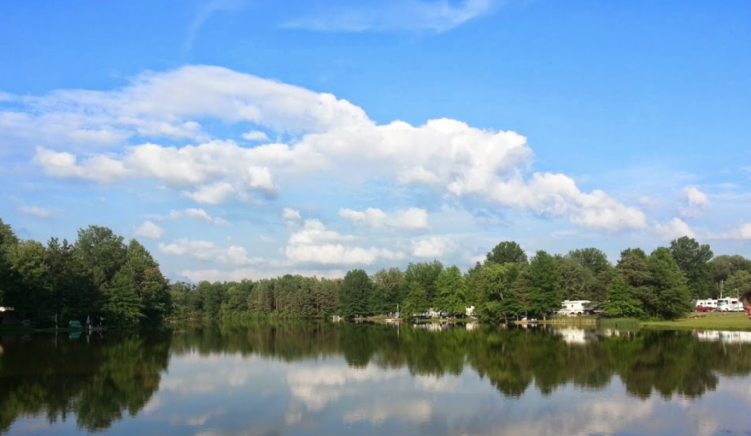 Grab your tickets to the inaugural event here and keep up with all festival updates in the links below.
Follow Submersion Festival: