With a rich history of being a techno and house-dominated venue, Flash nightclub in Washington D.C. has been beckoning in a bass-fueled revolution much to the delight of local fans and travelers alike.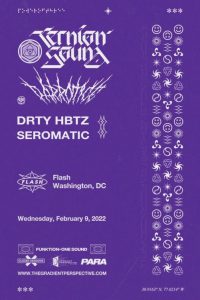 Since quarantine ended, the high-profile, no-phones or photography club in DC has welcomed names like VCTRE, Opiou, Khiva, Supertask, Esseks, and more to their venue as Flash continues to expand into the roaring waters of bass music. This week, they get set to welcome the stylings of Ternion Sound, Parrotice, and more for a 140, function-one-supported show on Wednesday, February 9th.
This stop in the nation's capital comes about midway through Ternion Sound's first tour of 2022 and follows a long slew of shows that have left audiences rattled and pleasantly perplexed. There is no doubt that Flash's intimate setting will provide an intoxicating environment for their 140 sound and hard-hitting menu. 
The Can't-Miss Openers
Opening up the mid-week meltdown in Northwest DC is DRTY HBTZ who dazzled the crowd at Infrasound's pyramid stage in 2021. Also supporting is Seromatic, a brilliant bass DJ who likes to provide listeners with exciting forms of sonic consumption. 
Holding down direct support will be none other than Parrotice who is fresh off a brilliant 2021 that saw him release his first album in nearly 4 years and secure a spot at Okeechobee 2022. Recently, Parrotice dropped a 40-minute mix of unreleased music that is just begging to be rinsed on a rowdy crowd.
There is no doubt that these three artists will be able to warm up a crowd prepping to be blessed by Ternion Sound's unwavering abilities to capture and captivate entire rooms.  
Key Players of Flash's Bass Revolution
As Flash continues to see a rise in bass shows, players like label, agency, and music collective The Gradient Perspective can be credited with fueling the fire with their well-rounded lineups, ambitious roster, and community-focused mindset.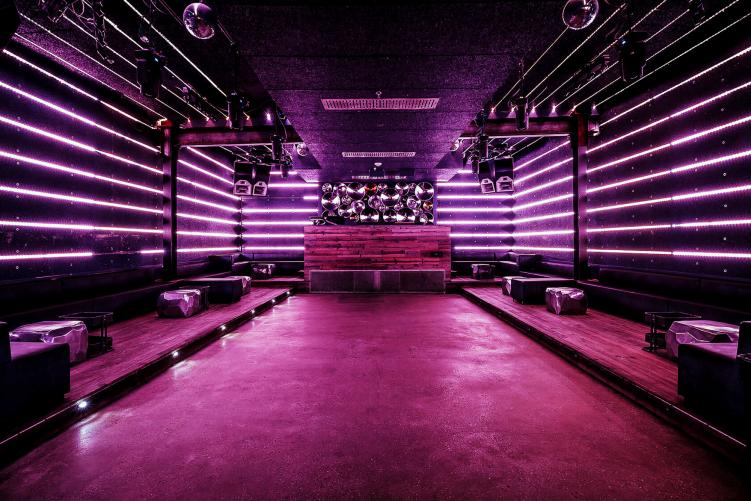 The Denver-based music label and event curator has a well-established reputation for pushing the limits and ambitions of their event curation process as well as the artists they work with. Expect the collective to continue throwing these types of shows and more at Flash nightclub, DC, and venues across the country.
We look forward to keeping up with this ambitious collective as they continue cementing their place in the music world
What's Next for Ternion Sound?
Following their last show of the tour at the end of February in Providence, RI, Ternion Sound will be locking themselves in the studio where they plan on taking off March and April to write their first full-length album. A highly anticipated release fans have been waiting to get their hands on for a while.
Given the caliber that these boys have been coming with we can't wait to see how this upcoming album and 140 throwdowns at Flash are going to stir the waters. Keep up with all things Ternion Sound here and buy tickets to the February 8th event here! See you in Washington friends.