Festival season is right around the corner and we are imagining our bags being packed. We are thrilled to return to Hummingbird Ranch for the 16th annual Sonic Bloom on June 15!
With such an extensive lineup, we wanted to highlight some of the artists we're excited about and deserve to be on everyone's schedule. Featuring CloZee, Lotus, Sunsquabi, as well as an incredible roster of alumni and new faces, this year is one of our favorites yet.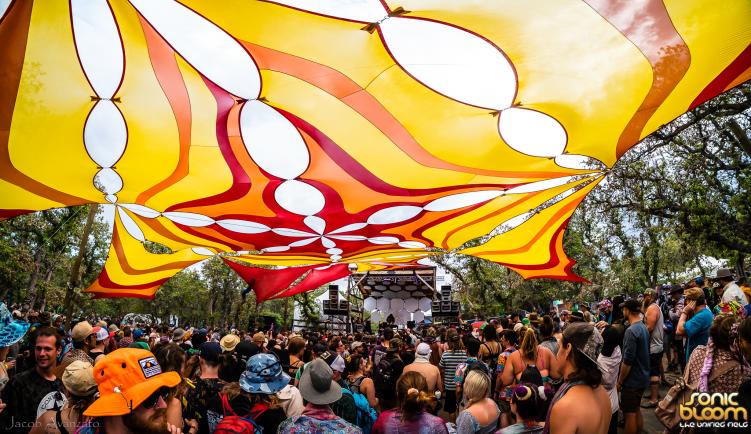 Freshly Picked
While many festivals present a heavy focus on one genre or another, Sonic Bloom is an eclectic blend of everything that makes the Colorado music scene's heartbeat. With everything from jam bands to those delving into modern sound design, we believe it to be one of the most encompassing lineups on the circuit.
Additionally, the team's focus on providing space for visual and performing arts of all walks creates a cohesive experience designed to inspire all who attend. Throughout the weekend, workshops and unique moments will be riddled through the grounds and we're excited for what's in store.
This year brings an evolution of artistry amongst its many musicians and producers. Alongside the return of the beloved CloZee, an amazing collection of artists will join us in The Unified Field and we'd love to shine a light on some of our favorites.
Alix Perez
While Alix Perez is by no means a newcomer, his rise in popularity has only just begun in the US. Now the head honcho of 1985 Music, Alix Depauw initially broke through with the now critically acclaimed 1984 LP featuring the liquid d&b classic 'Forsaken' in 2009.
Since then, he's performed across the globe and made a massive impact across dubstep and drum & bass flawlessly blending the two in his live performances. Some may also be familiar with his collaborative project SHADES with EPROM, a masterclass in modern production.
Alongside a series of live streams and single releases, his Without End EP made waves across the country during the quarantine as listeners began to explore and find new sounds. With the help of labelmates Monty, Visages, and others, a soulful niche was filled that we didn't know we needed.
Sicaria
Formerly Sicaria Sound, Sicaria is an active example of empowerment through representation. Carrying forward the tradition with her former partner-in-crime, Lou Nour seeks to continue creating space for women's voices within our community and spread their love for dubstep.
Fresh off smashing sets at The Black Box and Red Rocks, Sicaria stays locked with the latest dubplates while making space for deep cuts and cult classics. Effortless mixing, commanding stage presence, and a keen sense for capturing the energy of the crowd make her a can-not-miss.
Ternion Sound
Powered by three incredibly passionate individuals, Ternion Sound is a name that continues to grow in the music space and it is well deserved. After spending time performing and producing as solo acts, Jack, Aric, and Andrew joined forces following an impromptu b2b at Infrasound.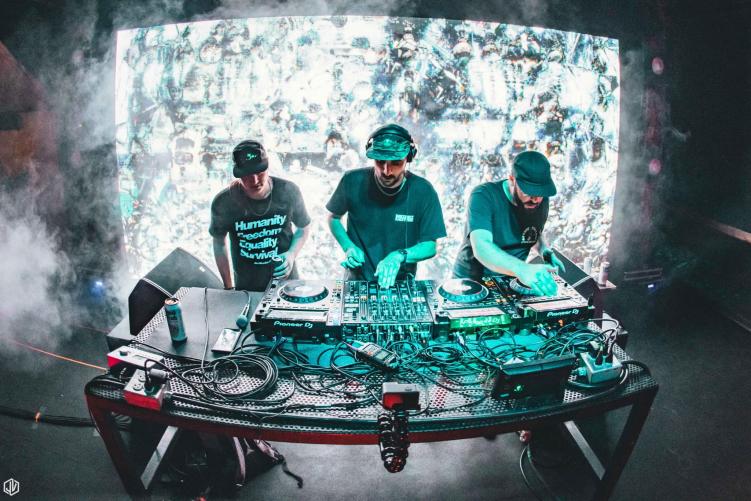 Combining their many talents and focusing on each other's strengths creates a unique opportunity for the trio to get the most out of the collaborative project. Including many notable releases, their inherent ability to work together on stage is intoxicating as shown by their live set recordings.
Headlining the Sub.mission Takeover on Saturday, expect risky doubles and unreleased gems alongside crowd favorites of dubstep. Catch us at The Meadow stage right up front for this one.
Entangled Mind
We will not soon forget our first Entangled Mind set at Resonance. After catching wind of their work leading up to the festival, we made it a point to be present for their set and were left with our jaws on the ground. Since then, they've honed in on their craft like a sharpened blade.
Combining modern sound design with years of instrumentalism and familial influence, Entangled Mind is an aptly descriptive name for the experience it connects to. The layered, textural soundscapes make the senses tingle, and we look forward to escaping within.
Motifv
Following the legend Mikey Thunder on Saturday afternoon, Motifv makes his way to Sonic Bloom for the very first time! After an incredible year touring and performing his latest album Dilated Mind, his rise has only just begun.
Focusing on a soulful, introspective palette, Motifv perfectly blends hip-hop-inspired beats as a foundation with timeless sampling to complete each work. We're looking forward to enjoying this one in the shade with a cold beverage.
all:Lo Collective Takeover
Featuring some of our favorite Denver talents, the all:Lo Collective is a team of artists originated by Phil Gallo (pheel.) and Parker Williams (Parkbreezy). Their aim is to blend the love for hip-hop and sound systems while focusing on high-quality, low-fidelity productions.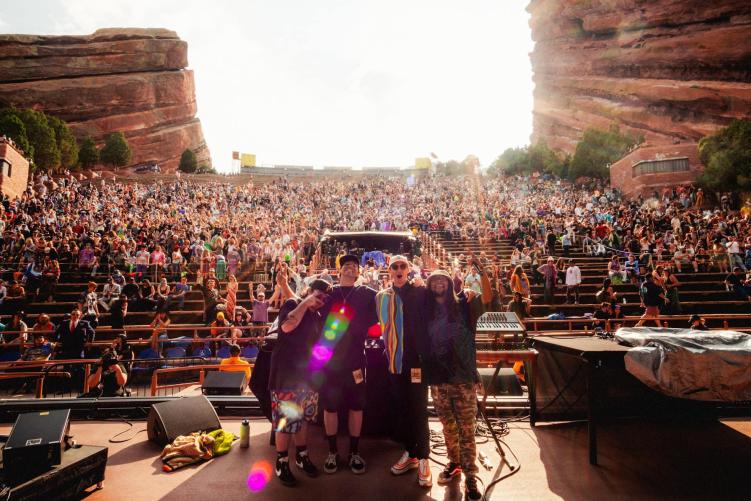 After gaining popularity with their mixes, collaborative releases, and performances at events like Tipper & Friends, the crew takes their next massive step forward this year at Sonic Bloom. Combining forces, the duo shares The Meadow stage for Morning Coffee, yet another adequately named vibe setter for Sunday afternoon.
In addition, solo sets from pheel., Thought Process, and TF Marz provide plenty of time to get acquainted. Parkbreezy will be performing as well at the D'om late Saturday with a "?????" set to follow we simply have to know more about.
McWavy
Last but certainly not least, perhaps one of our favorite discoveries in the last year is McWavy. Her colorful, futuristic take on a blend of jazz, soul, and hip-hop is a perfect way to kick off Friday at The Meadow stage.
Talented at a length of instruments, her live performances include improvisation, imagination, and a whole lot of heart. Prepare to be taken on a journey through her years growing through piano, saxophone, and the most powerful instrument, the voice.
The Unified Field
Tickets are moving fast and Sunday, 2-day, and 3-days have just been released, make sure to grab yours as soon as possible! For more information on Sonic Bloom, follow them on socials below and keep your eye out for future announcements!
Connect with Sonic Bloom