Resonance Music Festival finds a new home in Marvin's Mountaintop this September 16-18! Join River Beats in an exploration of sound and art with one of the best lineups on the circuit. Purchase Tickets Here!
Joining residents Papadosio is an all-star cast of fan favorites including Tipper, Umphrey's McGee, and Lotus! Resonance has established an honorable reputation amongst the festival community over the years with a focus on community involvement, art, and an impeccable audio-visual presentation. They make their return in 2021 with no signs of slowing down!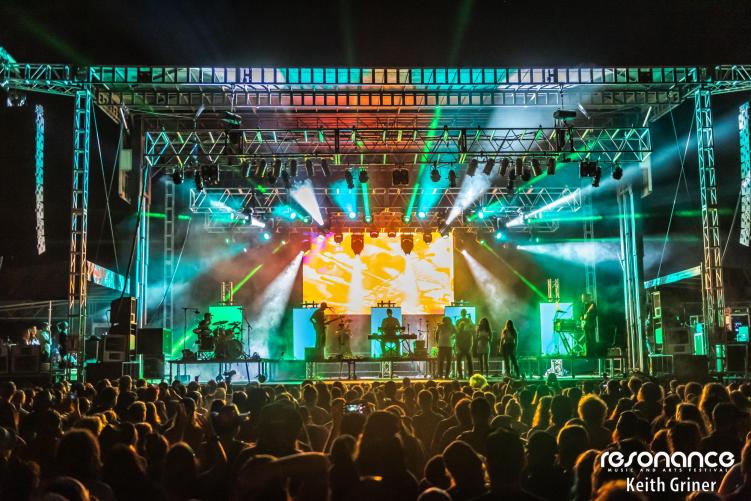 Location, Location, Location
For a short period, Resonance veterans and hopefuls worried as the team worked tirelessly to lock down yet another new location. Thankfully, Resonance has found a new home in Masontown, WV! Marvin's Mountaintop is no stranger to the festival circuit, currently hosting Yonderville Music Festival and a past host to many others. We hope with this established location, that Resonance can now set its roots.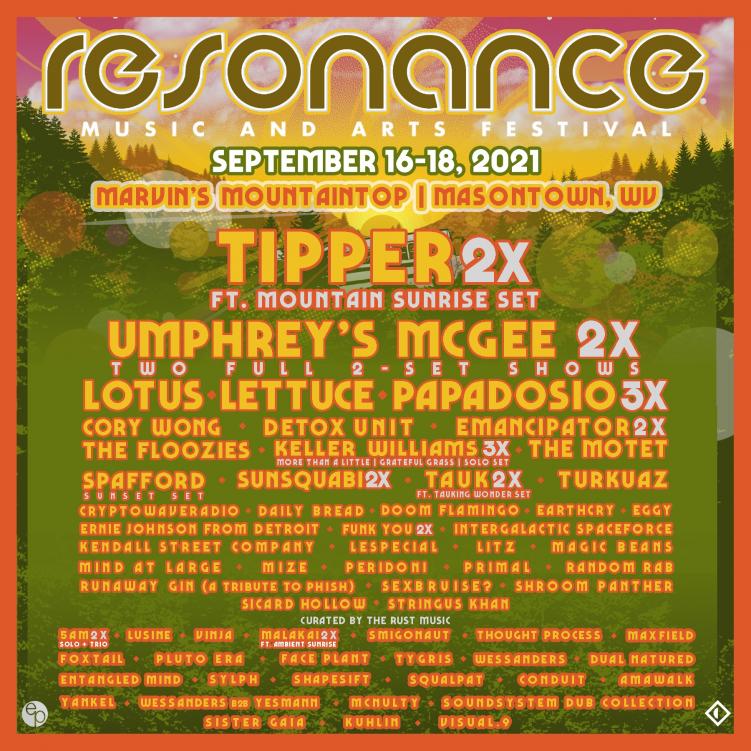 Early arrival campers can arrive as early as noon on Wednesday! The opening ceremony will begin at noon the following day, carrying attendees through the weekend. Music will carry late into the night on Saturday, giving attendees the opportunity to travel home on Sunday.
Space Jam
With multiple sets from Papadosio, Tipper, Umphrey's McGee, Keller Williams, Emancipator, Sunsquabi, and Tauk, fans will get an extra dose of their favorite artists! The much anticipated Tipper Sunrise Set will feature his only downtempo performance of 2021. Joining the massive headlining cast of jam are some of the fastest-growing names in electronic and experimental production.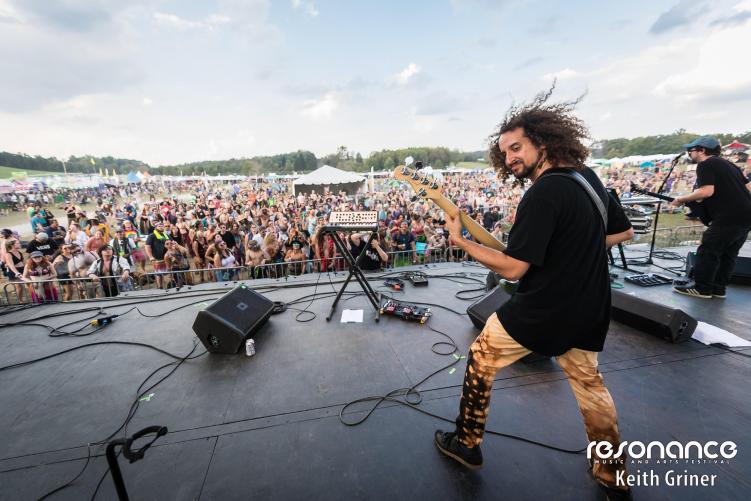 Daily Bread continues to make his mark slaying performances at countless shows since we last touched base at Mishawaka. Bass wizard and Twitter favorite MIZE is absolutely one to watch, paying respect to the classics and creating a path of his own. Detox Unit returns to Resonance after an unstoppable Red Rocks performance.
As a special treat, The Rust Music is bringing in a curated late-night experience presenting an incredible collection of sound designers. Keep an eye out for a deep dive on the lineup coming soon!
Who are you most excited to catch on the Mountaintop? Let us know!
---
Festival Information
September 16-18
Resonance Music & Arts Festival
Marvin's Mountaintop
6046 Herring Rd, Masontown, WV 26542, USA
Festival FAQ
---
Featured image via: Keith Griner