Editors Note: This is a staff sourced article. We feel this list is extremely tough to calculate as there are too many factors at play. We allow our staff the opportunity to submit their favorite choices and voice their opinion on why they selected these choices.
---
At times, we wish there was something like ballistic missile warning systems to help us pinpoint all of the amazing artists destined to make an explosion on the music scene. But until that day comes, all we have are our ears and the opinions of our peers.
This list of 20 artists to keep on your radar in 2022 is in no way an absolute list. 2021 saw the rise of several musicians with new and exciting styles that are set to influence the industry in their own unique ways. This is a selection of those artists who we believe have the most potential to impact the scene going into 2022 and who we think is harnessing the most fire.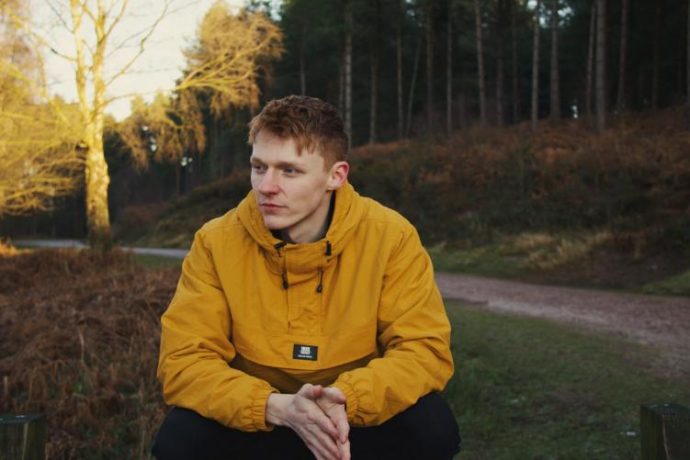 1) OCULA
In the last few months of 2021, Im not sure I listened to any other artists more than Ocula. His amazing melodic house soundscapes have captured listeners across the dance spectrum. His debut came from Lane 8's "Root To Branch Vol. 4" back in 2019, and Ocula has been the standard for Lane 8's growing label This Never Happened. Back in April of this year, OCULA dropped a 4 track Ep Closer To The Edge, which showcased his unique sound and skills to listeners. I have no doubt that OCULA is the future of melodic house and Lane 8's label, This Never Happened.
---

2) Jerro
The fast-rising Belgian artist has been at the forefront of the melodic house takeover this past year. Since joining Lane 8's This Never Happened and Anjunadeep Jerro has seen some amazing releases, including his hit single "Go Back Now" from earlier this year. With a popular sound and great backing from the Anjuna & Lane 8 crew, Jerro is a rising name to look out for. Watch his infectious takeover of the Canopy Club from Venice Beach below.

---

3) Kyle Walker
With sounds ranging from the deep and melodic side of the spectrum to the heavier realms of bass house, there are truly no boundaries for the music Kyle creates. Look for Kyle to continue to build on an excellent 2021
---

4) Kill Script
"At the intersection of sci-fi cinematography and techno stands KILL SCRIPT" – Dancing Astronaut. In dance music, those that can carve out their own niche, seem to shine. This holds true for Kill Script. Since taking his talents to Armada for, THE FALL, Kill Script has been a regular on our rotation. Excited to see what 2022 brings for Kill Script.

---

5) Pauline Herr
Talk about a busy year…Pauline Herr put out her sophomore EP on Seeking Blue, a collaborative EP with Hex Cougar, singles on RL Grime's Sable Valley, SLANDER's Heaven Sent, Insomniac's Nighmode, and most recently, San Holo's bitbird. Look for this to only grow in 2022.
"Her ultimate goal is to make authentic music that speaks to your soul and to help continue to pave the path for female producers" – Insomniac
#s 1-5 Selected by Staff Writer Sean Schmidt
---

6) VCTRE
"Ambitious, acclaimed, and unapologetic," are just three ways to describe the unique sounds of VCTRE. The ambitious producer has been all over the place in 2021. River Beats had the unique experience of booking VCTRE for our SHIFT series in Denver, and he did not let down. With a fantastic 2021 under his belt, 2022 is looking even better for VCTRE.

---

7) Level Up
Beginning her career in hip-hop but quickly finding a home in electronic music, Level Up spent much of the year playing huge festivals including Lost Lands and EDC Las Vegas, dropping massive collaborations with artists including Wreckno and Cyclops, and even headlining her own tour, the Summoning Tour. With a slew of single releases and one EP, I sense lots more music from Level Up this year, maybe even a full album.
NEW ID @ LOST LANDS 🦖🕸🔪 pic.twitter.com/hP295CtKQQ

— lil level up 👻 SUMMONING TOUR (@levelupdub) September 25, 2021
---

8) Black Carl!
Starting the year on a high note, Black Carl! began 2021 with his Mixed Signals EP which was all the gas he needed for an explosive year. Making up the other half of Integrate alongside VCTRE, another name who made it on our list of artists to watch this year, Black Carl! is due for a banner year with plenty of shows and most likely, more hard-hitting music.
#6-8 Selected By Staff Writer Kelsey James
---

9) Sebjin
The king of future glitch trap has arrived, Sebjin. The French producer & composer makes some of the most transportive and creative tunes that traverse jazz, trap, downtempo and so many more genres seamlessly all at once.
---

10) Canabliss
The Wakaan queen has truly made a name for herself as a producer, but she is just getting the ball rolling with live shows. After a long visa struggle for the Canadian artist, she just recently announced her long-awaited approval to travel to the United States. This means we can expect the Canabliss wave to hit us heavily, starting with her first show here in 2022. Check out her latest release "Freak It".
#9-10 Selected By Staff Writer Bailie Posten
---

11) Alix Perez
While Alix Perez has made quite a name for himself overseas, we believe he's just scratched the surface in the United States. With countless releases ranging from soulful drum and bass to 140 dubstep and half-time, he's made massive waves in underground communities. Some may also know him for his collaborative efforts in the project Shades, which he just confirmed has an LP on the way in 2022.
Through the quarantine, he kept the momentum rolling with a series of EPs, mixes, and collabs that have listeners in the US hounding promoters for his inevitable return. His label, 1985 Music, hosts a stacked roster of artists that we look forward to diving into soon.

12) Mythm
Since the debut release 'Reload' in January 2019, Mythm has been on a tear with consistent releases and a signature sound derived from dubstep legends and experimentalists alike. Blending precise percussion with a textured mid-range and unforgettable vocal sampling makes his tracks stand out on sound systems. Following incredible performances across the United States, Mythm is riding high with much more to come this year.
---

13) Entangled Mind
Perhaps one of the most encapsulating performances at Resonance Music Festival, Entangled Mind is beginning to make waves across the country. Freshly signed with The Rust Music, Marissa Barbato introduces a unique take on blending instrumentalism with textures and electronic production. Their live performances and releases transport the listener to a different world utilizing layers and space in sound.
#11-13 Selected By Staff Writer Devin Dees
---

14) pheel.
If you're looking for some noises that will vibrate your organs and rattle your chest cavities, pheel. is the purveyor of sound you need to dial into. Based in Denver, this sonic mastermind knows how to manipulate frequencies and drive bass lines in a manner that will make you want to blow your speakers out.
pheel.'s stunted EP is perhaps the most significant and hard-hitting body of work to come out of his releases in 2021. The 4-track EP is a gooey, bass-layered journey that guides listeners through a muddy swamp of hardcore hip-hop samples caked with gritty drum patterns and animalistic noises. A perfect recipe for fans in search of a new sound that makes them want to jump and wiggle.
Aside from the stunted EP, pheel. also graced fans with a 2021 Spring Promo Mix and most recently, a collaboration with Father Figure titled "REM Cycle." All of which are features that illustrate a quickly growing producer getting more and more comfortable and exploratory in the laboratory.
Get ready for what pheel. is about to feed you in 2022 because you're going to need an appetite for something strange and stupendous.
---

15) Smoakland
Smoakland came onto the scene in 2018 with a sound that combined everything audiences love about old-school dubstep with a new and explosive flair. Fans refer to their style as "dirty bass" which has become a well-established niche in the electronic music world, partly thanks to them.
The Oakland duo has supported and collaborated with massive acts such as Mersiv, Liquid Stranger, and several other prominent names all while maintaining a decorated solo career. Tracks like their "Four 15s" VIP and most recently their remix of Zed's Dead's "Journey of a Lifetime" serve as perfect examples of why Smoakland is an act that you have to keep on your radar for 2022.
The boys recently announced a tour with Jantsen alongside some other bass heavyweights and appear to have all intentions of crushing every set they play while continuing to expand upon their "dirty bass" style that has piqued the interest of so many audiences. If you see the name Smoakland on the marquee at your local venue, don't walk, run.
---
16.) Ravenscoon
---

17) Papa Khan
In the summer of 2020, this Indonesian breakout star became an overnight sensation on Twitter by posting a small clip of his track "Rain." It garnered the attention of huge names across the scene and landed him a debut single with none other than Marshmallow on Joytime Collective. Since then, he's been featured on Maurada's new Malignant series and releasing singles on huge labels such as MonsterCat.
---

18) Guppi
Hitting strong in 2021, Guppi has been on a roll and touring with some of the biggest artists of the heavy bass genre. From being a big feature on Subtronics's debut show at Red Rocks in Colorado to touring with Maurada around the states, this is a name you will be seeing on future headlines very shortly.
---

19) Ace Aura
Ace Aura has been pumping out the glitchy bass vibes all year long and has landed himself a place among some of the top names in the industry. Releasing songs on labels like Monstercat, Disciple, and Cyclops Records, you will surely be hearing more of his unique style and hard-hitting bass in the years to come. If you caught his set during the Mostercat Takeover at Lost Lands this last year, you already know what's to come.
---

20) CHOMPPA
Keep your ears peeled for this soon-to-be giant that made his debut on DeadBeats in 2020. While staying relatively quiet during his debut year (which is understandable due to the circumstances), he has been exploding through tours and the country in 2021. His biggest debut was during DeadRocks in Colorado where he played in front of the massive crowd of the legendary Red Rocks Amphitheater. His high pace and high energy sets are always a pleasure to catch and will continue to make you move through the next year.
#17-20 Selected By Staff Writer Robert Blue
---
And there you have it – 20 artists you need to keep on your radar heading into 2022. We have no doubt that every single one of these producers is destined to stir the waters in the new year and we can't wait to see what they provide.
Keep your eyes peeled on the River Beats feed as well as each of these artists' profiles to stay in the know.