While many promoters and festivals in the United States take a formulaic approach to events, The Rust Music and Aspire Higher are going in a new direction. Hosted in Hammonton, NJ on October 6-8 Submersion Festival aims to change the game forever.
Now with their COMPLETE lineup, the team aims to bring one of the most eclectic lineups we've seen in recent memory. With the addition of drum & bass icons Chase & Status, dance legend Justin Martin, Emancipator, and more, it has officially become the festival to watch for 2022 $100 cash loan online .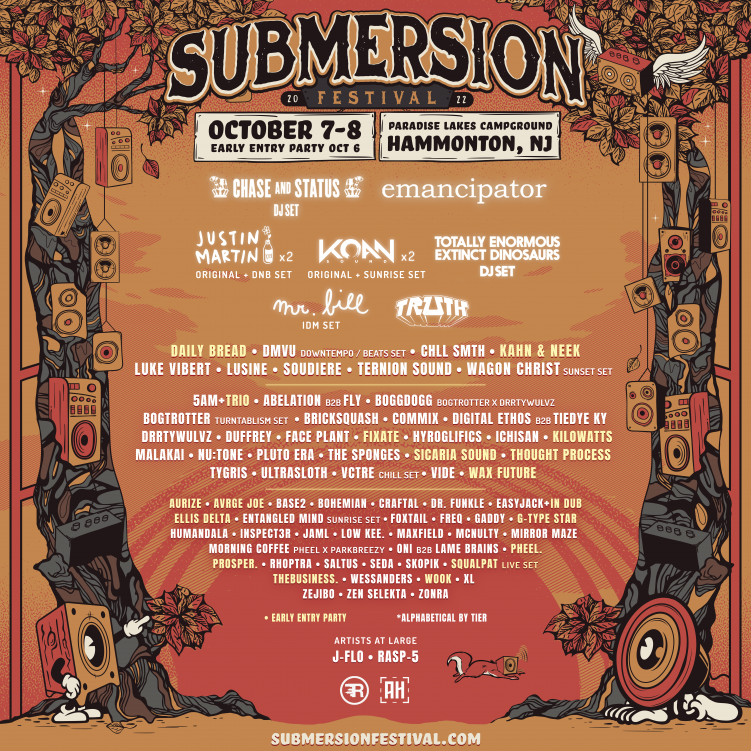 Changing the Formula
For their second installment of Submersion Festival, The Rust Music and Aspire Higher kicked things up a notch. After a successful event last year, camping and a massive upscale in the lineup were added for 2022.
As the lineup began to spread on social media, we immediately noticed the special touch we've come to expect from both teams. After witnessing The Rust takeover at Resonance last year, we knew they had something unique. Paired with good friends and fellow promoters Aspire Higher, new heights are being reached.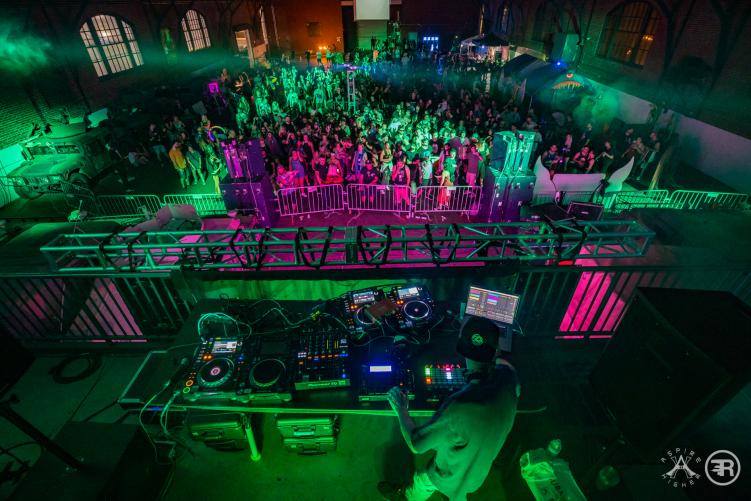 After releasing the third and final phase of the festival, there's no question in our minds that people have taken notice and we cannot wait to attend. In addition to Koan Sound, Truth, and Daily Bread, an unbelievable collection of artists have been added throughout the lineup.
What Came Before
Peaking our interest at the top of the lineup, drum & bass icons Chase & Status make their return to the US for the first time in several years. Since their first release in 2003, they've performed and headlined all over the globe. Fans of the genre simply cannot miss this very rare opportunity.
Joining Submersion for the first time, dance legend Justin Martin is bringing an all original performance as well as a special drum & bass DJ set. Historically known for his eclectic house style, he's also known to switch up the BPM to 170+ and knows how to hang.
Bringing his quintessential, calming presence to the stage, Emancipator will be sure to keep heartbeats at a healthy level. Classically trained as a violinist, he brings a special combination to the table with an organic approach. Over the years he has become a staple in the community, rightfully earning his headlining spot.
In addition, Mr. Bill will be performing a rare IDM set which received critical acclaim at Infrasound. For those unfamiliar, he is often touted as "your favorite artist's favorite artist."
Another familiar name providing a unique experience is a Totally Enormous Extinct Dinosaur DJ Set. As we go down the list, Lusine, Hyroglifics, Gaddy, and Humandala are additions we believe you must keep your eye on.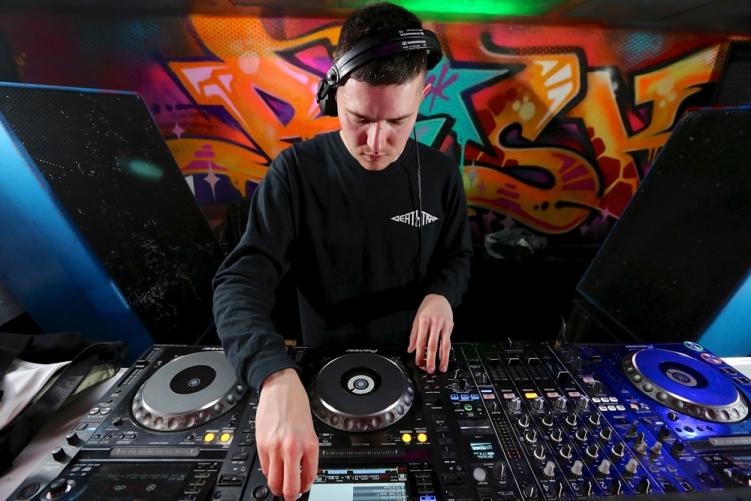 It's All in the Details
Providing lights and sound are some of the best in the business. Bringing their Funktion-One Evo 7 rig to the Beach Stage, One-Source Productions makes their way from Philidelphia. For the Woods Stage, Charlottesville-based The Sound Live will provide the illustrious Danley BC218s.
In addition to the Danley rig, the legends Lazershark and Mike Jaws (Dopapod) are assisting on production. Keep your eyes peeled on socials for the visual artist lineups coming soon.
Featuring an early entry pre-party stacked with Daily Bread, Kahn & Neek, Sicaria Sound, and more, make sure to plan your travel arrangements accordingly! With rare and once in a lifetime performances in a beautiful setting, we can't wait to check out Paradise Lakes Campground.
Connect with Submersion Festival