Following the success of the first Convergence Project, which featured Tripp. St, Daily Bread, and VEIL, a warehouse in Washington DC is getting set to welcome SHADES of the underground for a night of dark, dystopic bass music on Thursday, May 5th.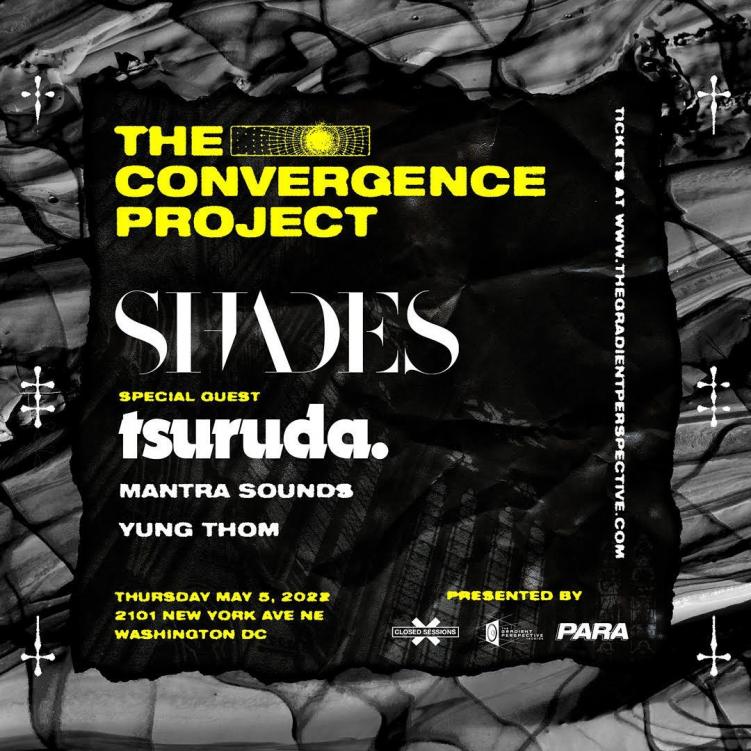 Designed by sonic engineers Alix Perez and EPROM, the SHADES project has intrigued and fascinated the electronic music world since its inception in 2016. Creating soundscapes that blend elements of acid-bass, glitchy half-time, grime, and other synth-born genres, the duo has created a sound that stands alone.
While you might imagine their tracks being played out in dungeonous caverns or as the background music in a horror movie, SHADES' vibes are best suited for dimly lit warehouses and underground, off-the-grid locations. Fortunately, for the music scene in the District of Columbia and surrounding areas, The Convergence Project is just that – a random warehouse on the side of a highway that you'd never expect, right in the middle of the Nation's capital.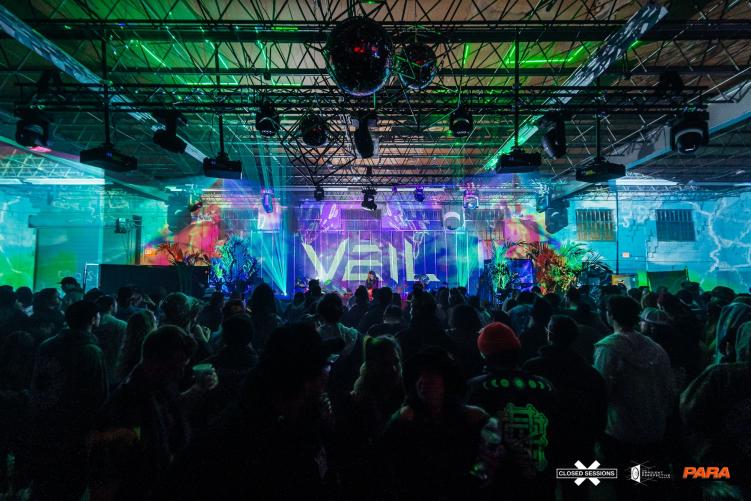 As boiler-style venues and underground locations begin to grow more popular in the US, promoters are beginning to shift from traditional production settings and typical venues to those more prevalent in the UK. The Gradient Perspective, Closed Sessions, and Para Presents are three collectives who have taken note of this and teamed up to create an event series that satisfies those needs.
"The Convergence Project is an evening highlighting the interconnection all of us experience when we gather (converge) to experience the vibrations of music that echo through our bodies. This event is thrown in a DC warehouse location that is extremely special to us. We (the promoters) all came up in the DC rave scene and feel that our community has lost these special spaces that help to create unique and exciting experiences, so to have a space that is just a straight-up warehouse with amazing sound (powered by Danley Soundlabs), thick vibes, and a special stage setup for this show is incredible."

Jared Oppenheim, The Gradient Perspective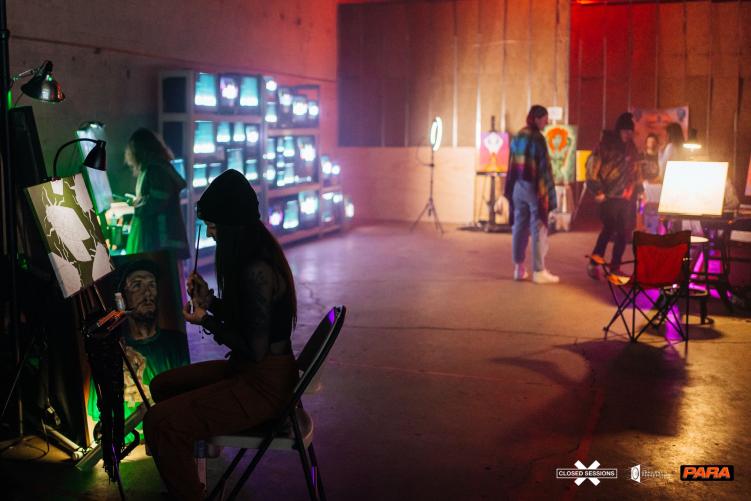 While SHADES should be enough reason to make the trip out, the setting and the openers make this event all the more special. Projection-mapped visuals, interactive installations, and some incredibly talented artists will be lining the walls for fans to engage with and enjoy. Simultaneously, the pizza and juice bar will be keeping everyone fed throughout the night. As for the openers, we have three incredibly talented acts to get the vibes going.
First up, we have Baltimore-based Yung Thom who will be performing his most significant gig to date. His most recent release, "Venom," is a gritty bass single with some legs on it that fit the headliner's vibes perfectly. With a limited discography, we're hoping the aspiring producer takes the show as an opportunity to flex some of his unreleased tunes.
Following Yung Thom is Mantra Sounds, a producer that has been absolutely ravaging the experimental bass scene while demonstrating multi-genre mastery in several other avenues. One of which is a vocal side project. 
Based in Philadelphia, Mantra Sounds is making music for Mantra Sounds. Although the listener may hear bits of inspiration taken from artists like SHADES or G JONES, the frequencies she produces are authentic and original. Check out her 2022 debut LP, The 7 Deadly Sins, to witness said authenticity in action.
Finally, prior to SHADES taking us to places unknown, we've got the heavyweight noise of LA bass producer Tsuruda. Since quarantine ended, Tsuruda has been staying very busy playing shows that include a loaded tour with CHEE in 2021 and a super-stacked solo schedule that's still taking place. 
Audiences are still recoiling from his 2021 album release with Siege, but don't be surprised if Tsuruda is heading into festival season equipped with plenty of unreleased fire. Some of which we hope to hear Thursday night at The Convergence Project.
Grab your tickets to the event here and keep up with everything that SHADES has going on in the links below.
Follow SHADES:
Website | Facebook | Instagram | Spotify | SoundCloud
Header photo provided by: The Gradient Perspective, Closed Sessions, Para Presents