When live music began roaring back to life last year, bass producer and DJ Black Carl! wasted no time in getting back on stage. 2021 saw him perform sets at festivals like Infrasound, What? Fest, and Elements while playing shows at venues like Denver's the BlackBox and LA's Catch One. As 1/2 of the music duo Integrate with fellow musician VCTRE, Black Carl! has established himself as a top-tier producer and a can't miss act. 
As the Alabama-based musician looks to continue astounding audiences, Flash nightclub gets set to welcome Black Carl! for an intimate night of crushing bass for his Washington D.C. debut on Tuesday, February 22nd.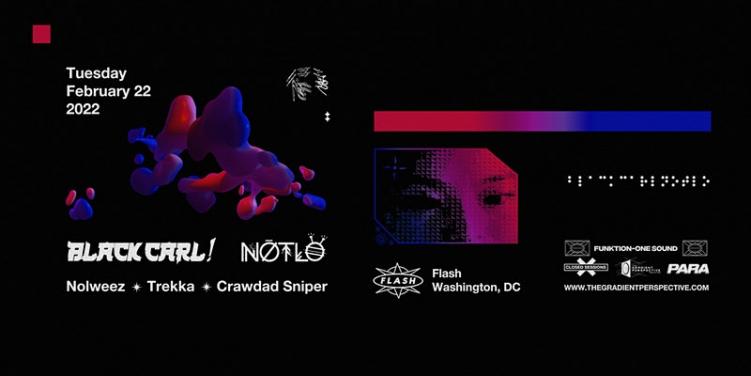 Co-headlining the event is none other than NotLö who has enjoyed exponential growth in the last year opening up for names like GRiZ and even joining LSDREAM for select dates on the Peace, Love, and Wubz Tour. Known for having a hard-hitting discography and delivering speaker melting sets, NotLö should have no problem flexing Flash's function-ones for what is sure to be a heavyweight night.
The crew responsible for curating the festivities is music label and event curator The Gradient Perspective alongside Para Presents and Closed Sessions. TGP is known for throwing shows all over the country as well as having an incredibly talented roster that includes names like Mantra Sounds, Josh Teed, Dredlok, and more.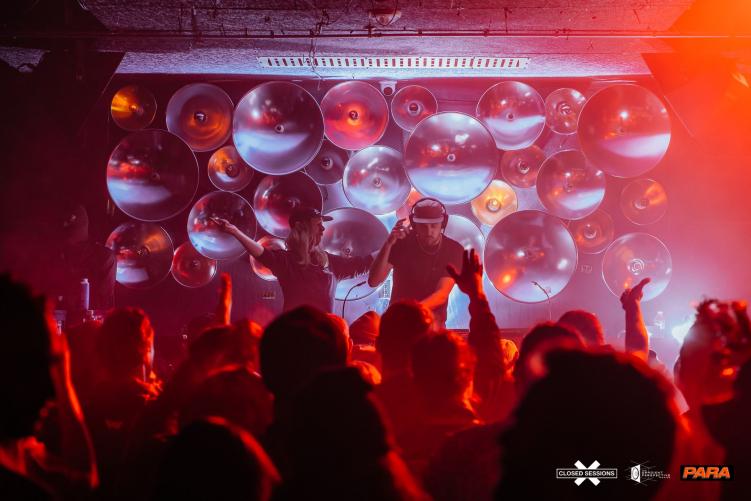 Most recently, The Gradient Perspective hosted Ternion Sound at Washington D.C.'s Flash nightclub which marked another step forward in the turning tides of the venue's notoriously house and techno-dominated history. The Denver-based label can be credited with this revolution in the nation's capital which has local bass heads foaming at the mouth for all future announcements.
Find tickets for the event here and make sure to keep your eyes peeled to the River Beats feed to stay in the know for all things electronic.
Header photo credit: The Gradient Perspective