Music Midtown revealed the full schedule for the 2-day festival, taking place this September 16-17. Held at Piedmont Park in Atlanta, Georgia, Music Midtown booked one of the most comprehensive lineups of the 2017 season.
Headliners Bruno Mars and Blink-182 will perform on Saturday, with Future and Mumford & Sons closing out the festival on Sunday night.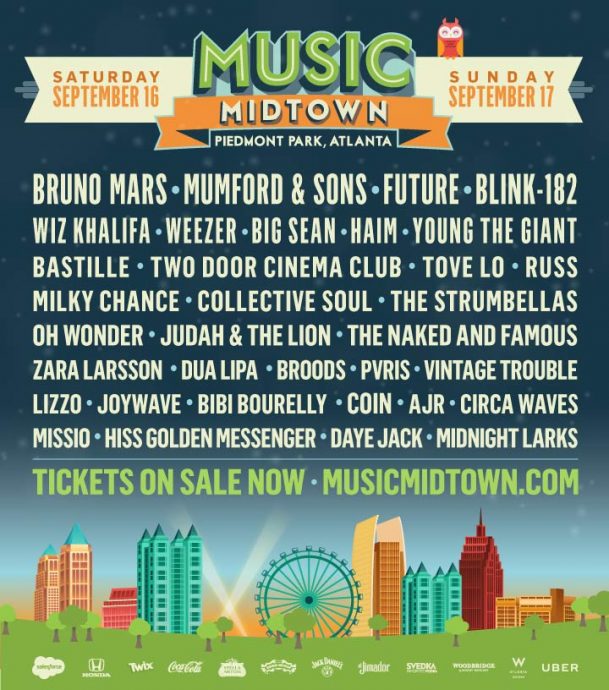 The immense talent included on this lineup is the definition of "stacked". HAIM, Zara Larsson, Big Sean, Oh Wonder, COIN, and more are set to perform at the Atlanta festival. With so many acts, it's a miracle this schedule isn't ridden with heartbreaking conflicts each day.
Music Midtown managed to produce a balanced 2-day lineup, with relatively few conflicting sets for fans to navigate.
On Saturday, attendees must choose between beloved band Weezer and hip-hop superstar Big Sean. Although the acts fall under different genres, there is enough overlapping interest from the casual music listener to make it a potentially tough decision.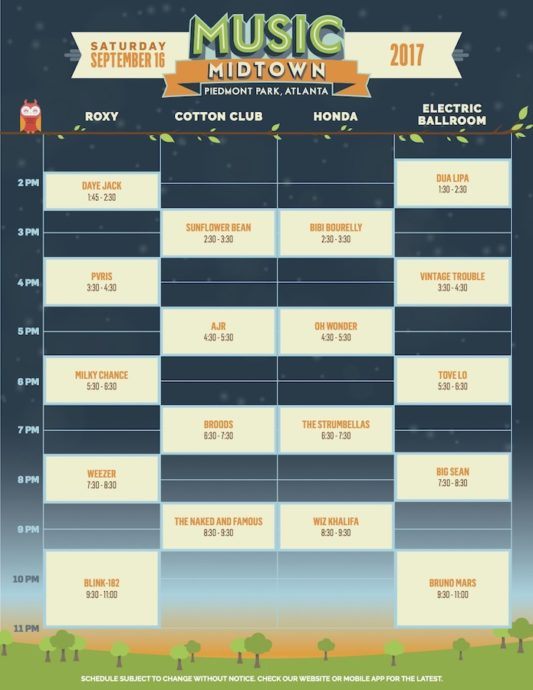 Perhaps the most heartbreaking conflict of the weekend will be on Sunday, with HAIM and Young the Giant scheduled to play at exactly overlapping times. Both alternative rock bands will undoubtedly have thousands of mutual fans deciding between them.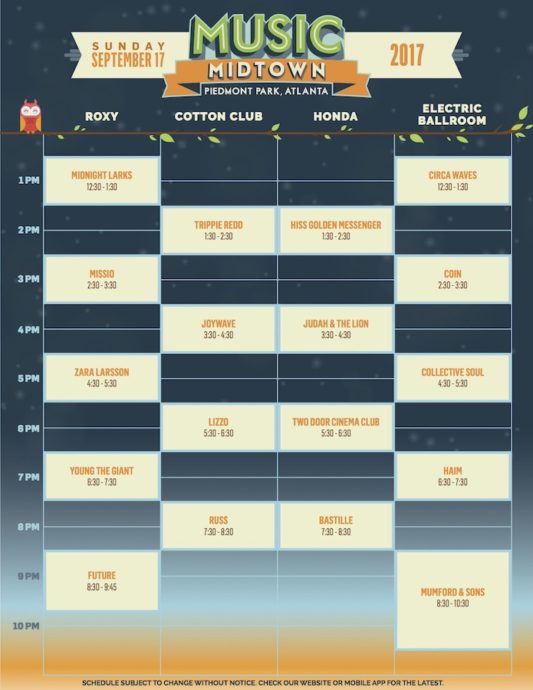 Luckily, with this lineup, fans can't go wrong no matter which act they end up choosing.
Hurry to buy your tickets, if you haven't already. Price increases will go into effect on September 2nd, so don't wait too long.
Take a few minutes to look over the schedule. Then, make the decision: who will you see?
---
Featured Image: Pete Yorn at Music Midtown 2016 / Photo by Chris McKay