The first year for a new festival is all about survival. If and when a festival makes it to the second year, the time comes to start really impressing in order to grow the event as much as possible in the third, fourth, and hopefully ensuing years. Entering its sophomore season on the festival circuit, Interstellar Festival looks to do just that with a massive phase one lineup announcement that includes headliners Seven Lions, Zeds Dead, and Ganja White Night.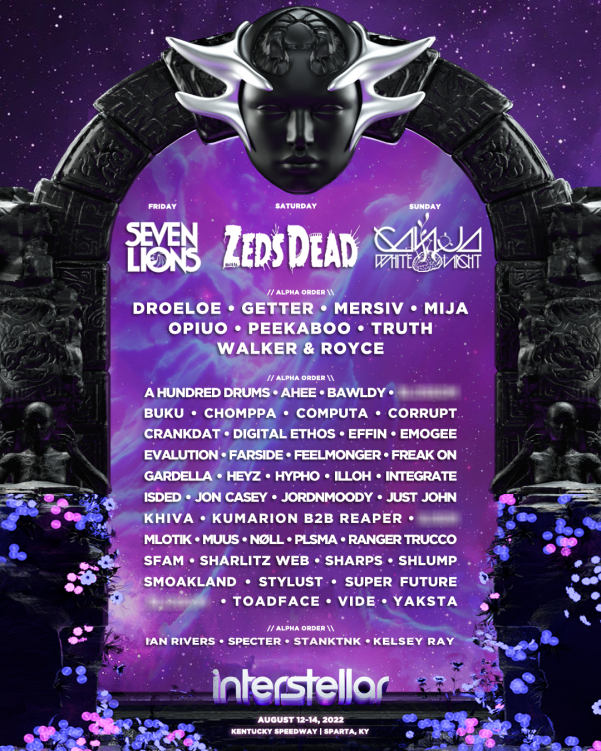 Although you may find yourself easily entranced by the insane trio of headliners, your excitement should only increase as you make your way down the bill. For example, you've got pretty, dark, loud connoisseur Mersiv who was just fine-tuning his live performances on the Balance Tour with Liquid Stranger and continues to expand upon his trademark sound. Then you've got PEEKABOO and TRUTH for some hard-hitting bass and dubstep stacked with Walker & Royce rounding out the first tier for the house heads.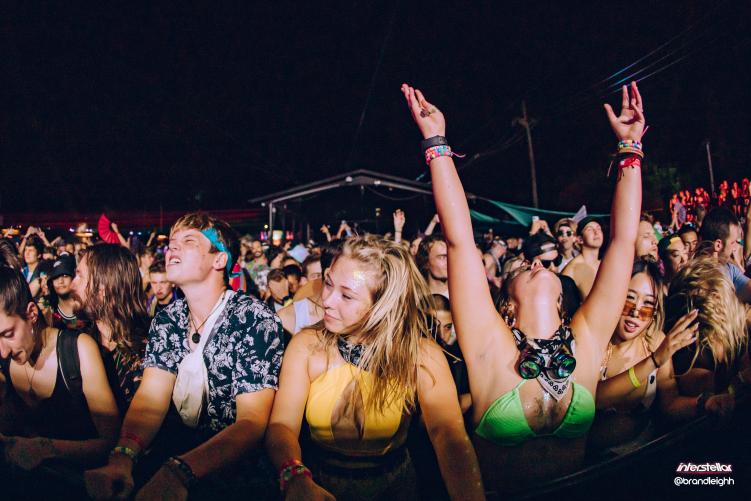 Additionally, artists such as A Hundred Drums, Integrate (VCTRE and Black Carl!), Khiva, Smoakland, and more are sure to draw in crowds for the opening sets.
FOR SPARTA!
As for the location of the event, festival organizers Uncut Republic have selected the Kentucky Speedway in Sparta, Kentucky, located 35 miles south of Cincinnati for the three days of music and arts. Doubling their space from last year, attendees will now have 1000 acres of land to dance, camp, sing, and embrace the vibe in addition to on-site festival camping!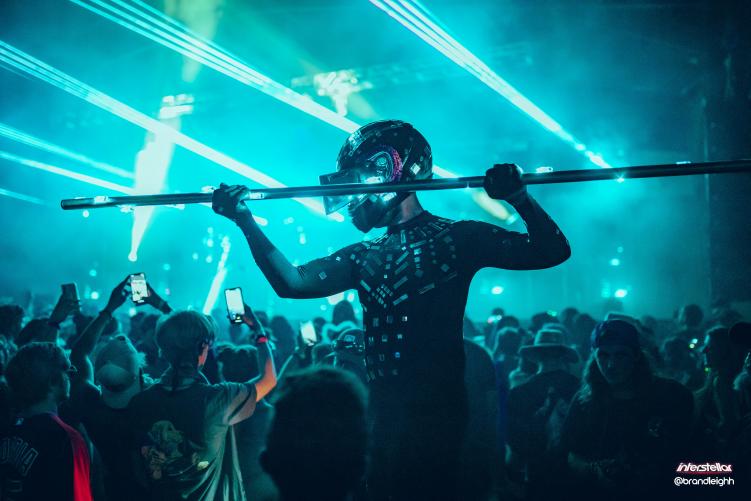 In addition to a new and improved location, Uncut Republic has curated a dazzling array of art installations, state-of-the-art lighting, workshops, yoga and meditation services, a vendor village, live painters, fire performers, and much more which you'll have to wait to experience. 
Grab tickets for the event here and keep up with everything Interstellar in the links below.
Interstellar Festival: