Bass music is growing at its fastest pace in recent memory and the Deadbeats crew are playing a major role. Today, we've got a surprise release from none other than Mersiv and rising star SuperAve.
Sharing stages on tour and festivals like Sound Haven, these two driving forces in the community matched perfectly in the studio. Featuring a collaborative effort in the title track 'How I Step' and two unique VIPs, this EP is sure to level the dancefloor.
Look How I Step
Coming off the release of his debut album Pretty Dark Loud, Mersiv has proven himself as a force to be reckoned with both in the lab and on stage. Since 2015, he's honed his craft striving for perfection in his production.
Pairing infectious basslines with an unmatchable stage presence, Anderson Gallegos has set a true foundation for the Mersive Sound Project going into 2022. After hearing 'How I Step' listeners are left with little doubt that this is just the beginning for the MorFlo Records lead.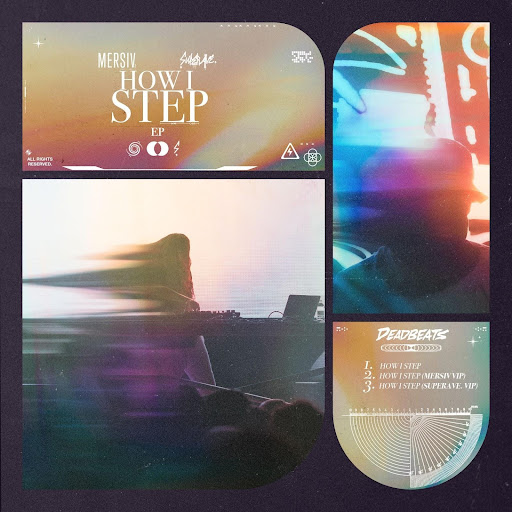 For his VIP, Mersiv slows time down to capture the emotions of listeners adding signature synths and flow. For SuperAve., the opportunity is not taken lightly. Adding their signature hip-hop influence and crushing bass, SuperAve. pulls no punches in their own spin on the upcoming hit.
His breakout performances at Sound Haven, The Black Box, and more have social media buzzing over the mystery producer. Born in South Carolina, SuperAve. is a product of the South and the influence shows throughout.
For those looking to experience 'How I Step' in person, you can catch Mersiv on The BALANCE Tour with Liquid Stranger, and a number of festivals on the circuit. SuperAve. is on the road with Smoakland for the Method to the Madness Tour starting in March!
Connect with Mersiv
Connect with SuperAve.