2017 has been a huge year for Vallis Alps', the Sydney Based collaboration of Parissa Tosif and David Ansari. This past spring saw their impressive U.S festival debut at Lightning In A Bottle and a successful world tour. On its heels, their release of "Oceans", a bright, empowering tune that received much deserved love from the likes of Triple J and Hypemachine.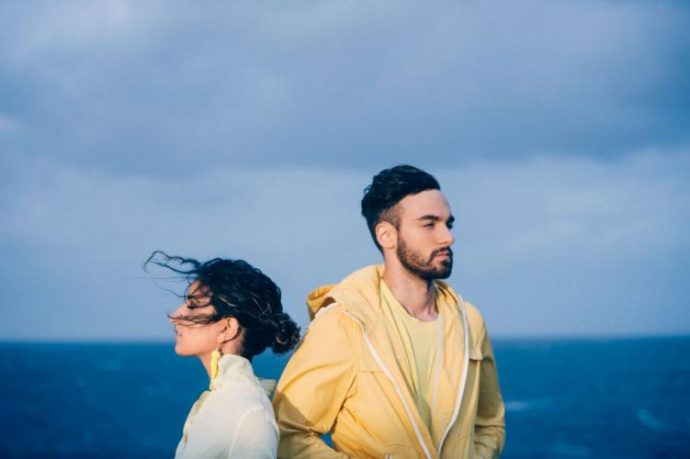 For their latest (and final release) of the year, Vallis Alps presents "So Settled", a track which sheds any formulaic approach to their breezy, synth drenched catalog.
"So Settled" is a result of pushing our musical boundaries and shows an attitude shift in our writing process. When writing the Fable EP, we tried really hard to represent musical ideas that were almost fully formed in our heads. But with So Settled, as with our recent song Oceans, we tried to let go of those expectations and allow the song to go where it wanted. – Vallis Alps
I've loved the Vallis Alps of Fable EP for their dreamy, unbothered, optimistic sound. While that distinct sound does shine through on "So Settled", it carries a more toned down, retrospective overall message. "So Settled" takes on the trappings of something deeper… an origin story of sorts.
"And time
You are a little bit slow
And time
You all lost control
And we are always walking to the end"
"So Settled" reflects on so much. Most importantly, it speaks to the inescapable passage of time- the mystery of what we are yet to know- and the beauty of knowing what we do now. It's stripped down, acoustic musings are a beautiful good bye (for now).
This track comes with some logistical changes to Vallis Alps' artistic process. David Ansari recently moved back to the states, which means it will be a while before we will see new music or tour dates from the duo. For the time being, Vallis Alps returns -in a way that is intriguing, however, less than traditional roots- with a long distance creative process that gave birth to it all.