Vallis Alps is a stunning new collaboration between Seattle instrumentalist, David Ansari, and Australian vocalist, Parissa Tosif. Their 2015 single "Young" received hype from the likes of Hype Machine and TripleJ Radio, and was ultimately their breakthrough release.
Following the initial success of "Young," their sophomore EP, Fable, was released to critical acclaim this past month. Tickets to see the duo perform live are still available here, with dates continuing through the end of May.
We chatted with Vallis Alps about their artistic vision, their unique sound, and what it's like to embark on a US tour :
---
David, you're from Seattle, and Parissa, Canberra, Australia – how did a collaboration originate from opposite ends of the world?
"Parissa and I met while on gap year in Haifa, Israel in 2010. I heard her sing at a friends house and from there we started making acoustic music together in our free time.
We reconnected in 2013 in Seattle and started making electronic music, and Vallis Alps came about from those sessions."
Did that geographical divide shape Vallis Alps sound and creative process in anyway?
"Initially, finding a workflow that served us was difficult because of how far apart we were. But we had done all of the foundational songwriting for our first EP together in Seattle, and the bulk of the production work could be done back and forth over email, so we weren't as creatively limited as we thought we'd be. In terms of our sound, Parissa and I have pretty diverse musical tastes, so we spent a lot of time experimenting with a range of genres and textures from the start. And we're still experimenting and figuring things out."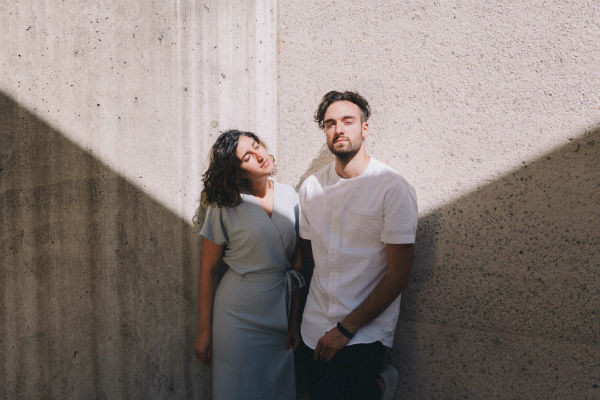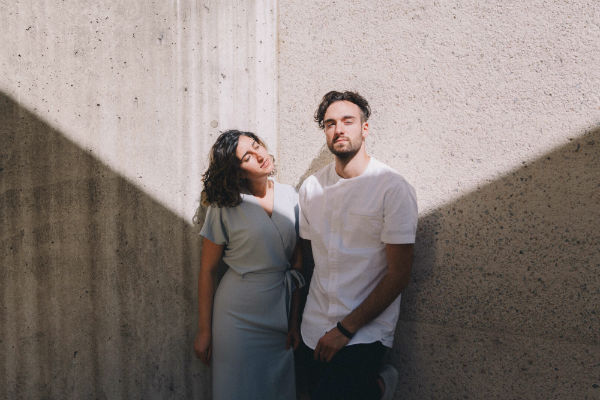 Your latest EP release, Fable, seems to have a recurring theme of storytelling. what types of mythology drives your imagery? what kind of lessons drove your artistic direction for this EP?
"Coming into this EP, Parissa and I knew that we wanted to try something new and different from our old EP – musically, conceptually, visually.
The idea for Fable came about from a few conversations we had around December 2015 while writing lyrics, when we realized that we wanted to shift our focus from nostalgic to forward-looking lyrics, and try mixing genres in riskier ways. Visually, we moved our artwork from photos to paintings – it had a messier, more analog, more human feeling to it that mirrored what we were trying to do with this EP."
Vallis Alps has a very distinct sound to it; Triple J has described it as "acoustronic". is that a fair characterization of the project? what sounds do you think define your music?
"Acoustronic sounds cool. We've been excited by the idea of mixing electronic music with acoustic instruments from the beginning of this project. I'm not sure if we have any particular "sound" yet; we've only released 8 songs, so we're still discovering the scope of this project. Always learning!"
Vallis Alps is gearing up for your second full US tour and US Festival debut; at Lightning in a Bottle in California. How are you preparing yourself for this journey? what are you most excited about in terms of touring in the west?
Festivals are so much fun as a performer – the magic happens when you stop thinking about the technicals of your performance and focus on channeling the energy you're being fed by the crowd. And the same goes for headlines shows. We're hitting a bunch of new cities in the Midwest and the South that we haven't played before, so we're stoked!
---
Vallis Alps embarks on their U.S tour throughout May 2017. At the end of the month, the duo will have their inaugural U.S Festival appearance at Lightning In A Bottle in Bradley, CA. Don't miss their set at the Lightning Stage–it's a must-see.
Even if you can't make it to LIB, check out their remaining tour dates below! And see if Vallis Alps is coming to a city near you!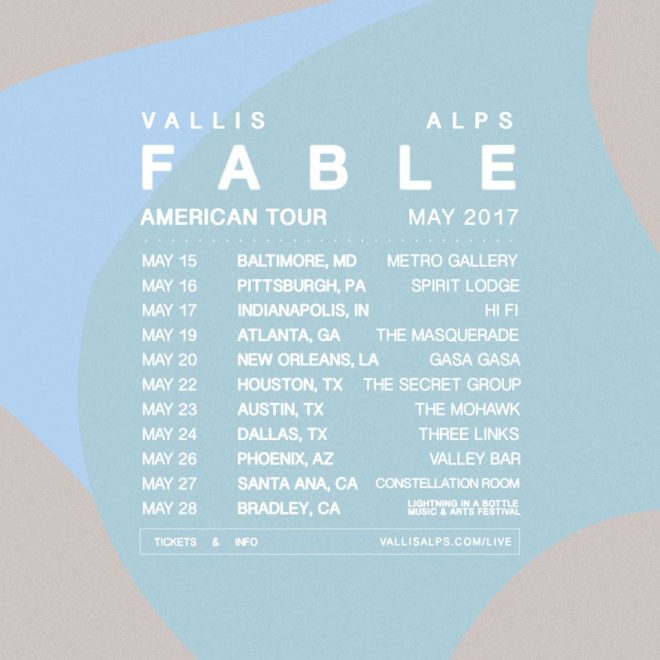 Photo: Vallis Alps Facebook