With temperatures rising and flowers blossoming, spring is in full effect–and the summer festival season is right around the corner.
Here in the U.S., Memorial Day marks the (unofficial) start of festival season each year. And, this year is no different with Lightning in a Bottle scheduled to take place over that long weekend. Thousands of us lucky souls–approx. 20,000 if tickets sell out again–will find our way to the city of Bradley in Central California, May 24-29th.

Already one of the most inclusive festival experiences available, LIB just-so-happens to also boast a first-class lineup of musical talent. The 2017 lineup is filled with immense talent and includes heavy-hitters Bassnectar, Rufus Du Sol, and Bonobo to keep the party going all weekend.
More than just another music festival…
Aside from the lineup, Lightning in a Bottle aims to keep attendees grounded by providing interactive art installations and offering a wealth of workshops and activities (like, yoga). Not to mention, attendees in 2017 will have the added opportunity to swim in Lake San Antonio for the first time in festival history. 
In previous years, the severity of California's chronic drought conditions limited the festival's access to the neighboring lake. But, this year, Lake San Antonio has reached about 50% capacity–deep enough for swimming–and, thus, will be included as part of the LIB experience!

Clearly, there is no shortage of reasons to be excited about LIB. You really can't go wrong with all these options. But, that doesn't mean River Beats can't recommend a few things to help you navigate this amazing experience.
here is a list of 7 performances you can't miss at lib…
---
1. Thao and the Get Down Stay Down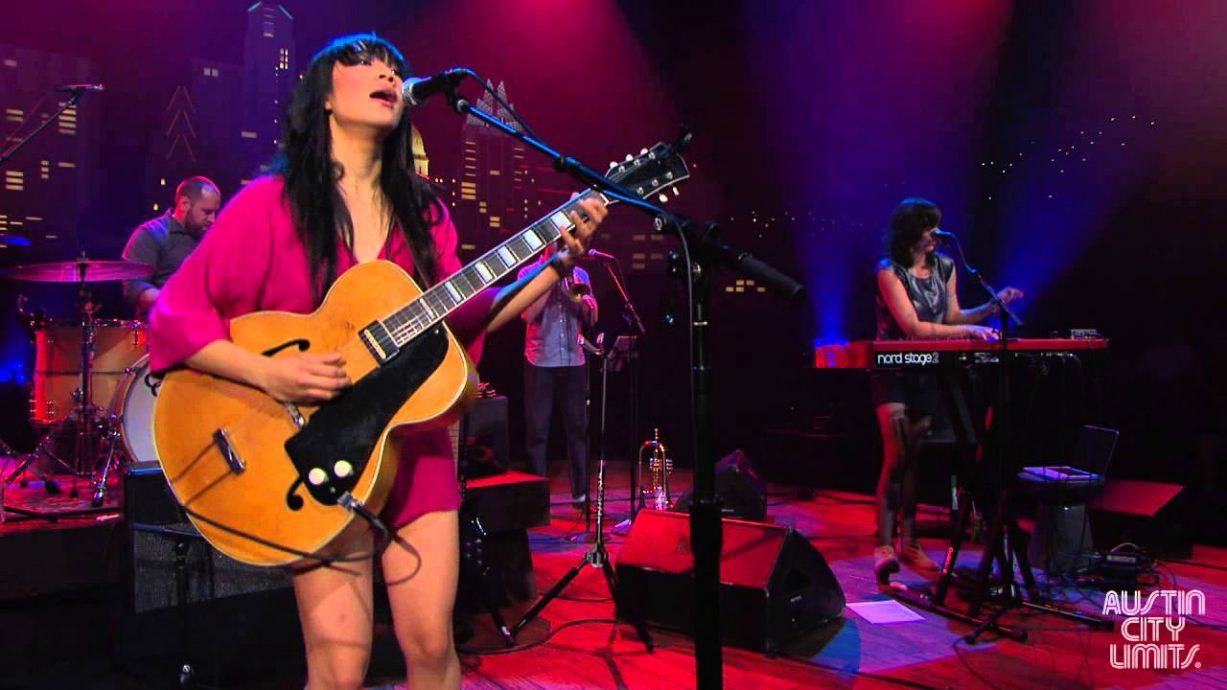 On a lineup dominated by electronic music, Thao And The Get Down Stay Down are a clear standout with a skillful, unique style that blends and transforms a number of genres. Although mainly an alternative folk group, their newest album (titled A Man Alive) incorporates elements from a variety of styles, includes a heavy influence of electronic production, and, of course, highlights lead singer, Thao Nguyen's multi-faceted instrumentation.
The recent single from the band's fourth studio album, "Meticulous Birds of Prey," is a breathtaking example of artful activism. The song functions as a testament to the strength of survivors of sexual violence and domestic abuse: a raw and powerful message cloaked in the catchy, cool exterior of an alt rock/folk anthem.
what to expect: a rowdy, cathartic set. multiple instrument changes.
2. Too Many Zooz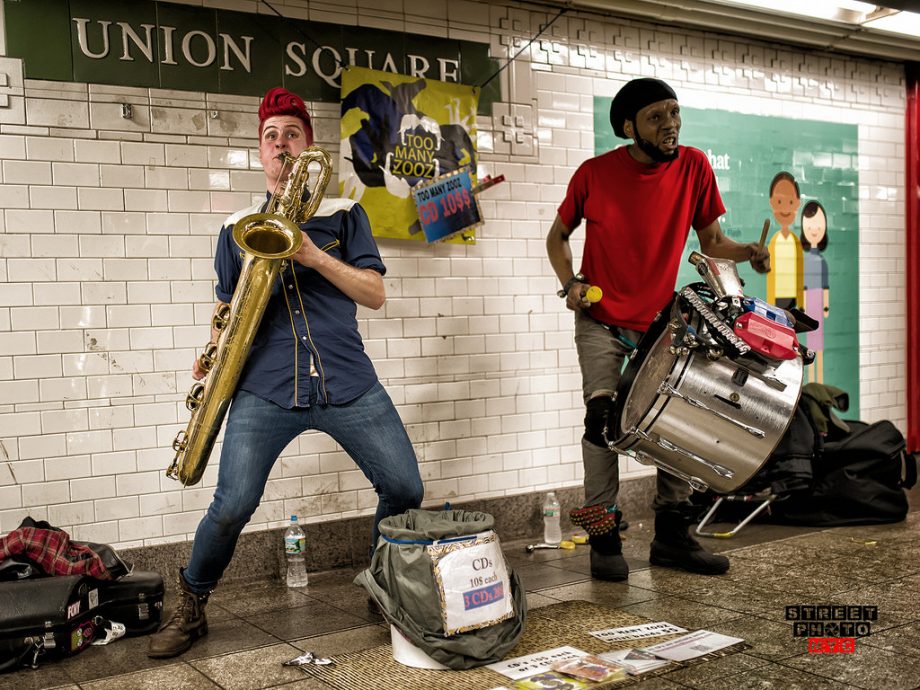 By including trumpet, saxophone, and percussion in their music, 2 Many Zooz have deconstructed the electronic genre, taken it analog, and formed their own genre, dubbed "Brass-House."  They recently enjoyed the limelight that follows when you play with Beyoncé at the CMAs, as well as the release of their full length album, Subway Gawds. These one-time Subway Buskers are sure to set the Grand Artique on fire.
what to expect: a lively set with a rowdy crowd presence, breaking a sweat on the dance floor
3. Vallis Alps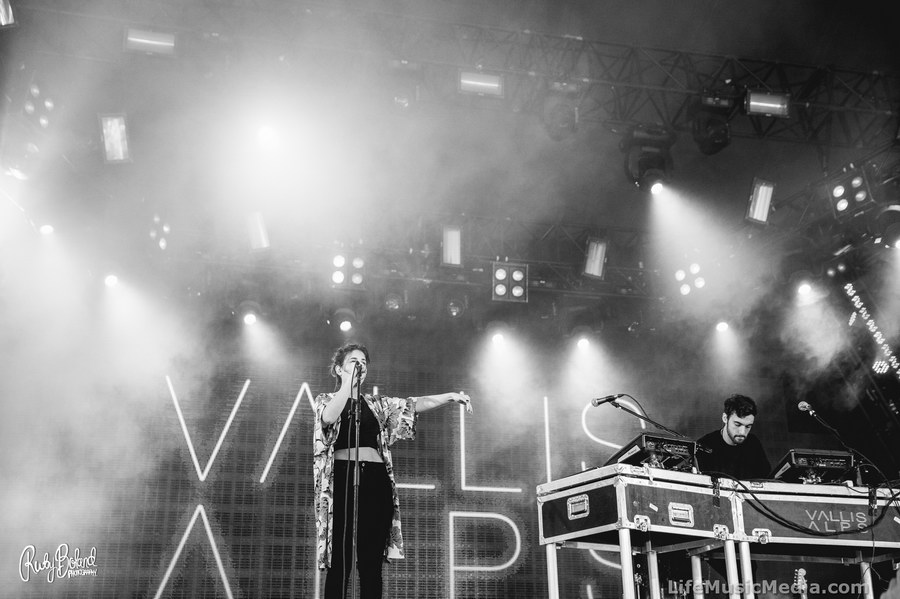 At the intersection of East and West, at the halfway point between Canberra, Australia and Seattle, Washington, that's where you'll find Vallis Alps. A sonic still-frame of the vast emptiness of the North Pacific Ocean, the music created by this dreamy collaborative duo has been described as "Acoustronic."
Characterized by 80's pop inspired synth and gentle guitar, their music production is further enriched by their introspective lyricism. Vallis Alps already huge in Australia, and with their recently released Fable EP–and it's emblematic single "East"–their influence has only one direction to go: west.
what to expect: yoga mats, self discovery, the "vibes"
4. Brasstracks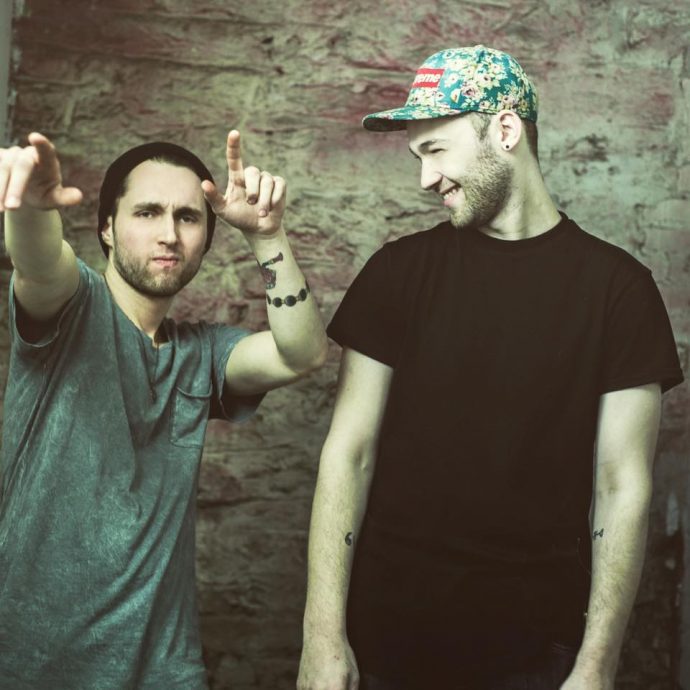 NYC brass band, Brasstracks, puts on one of the most energetic shows you'll ever see. Whether playing to a crowd of 50+ unassuming college students, or close to a thousand freezing fans at SnowGlobe, it's hard to find a single person not compelled to groove when they break out originals, like "Say U Won't," or a spot-on rendition of R. Kelly's "Ignition Remix."
what to expect: moments of throwback glory, dancing like a fool
5. spacegeishA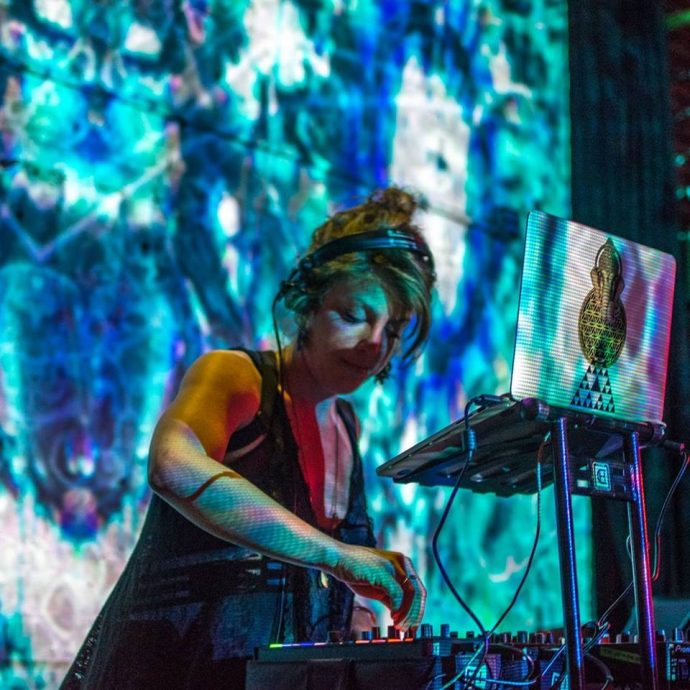 spacegeishA's music is a truly hybrid auditory experience. Defined by no one genre, her music includes elements of trance, drum and bass, glitch-hop, and even dubstep. spacegeishA's music is designed to uplift the soul. With globally sourced beats, this San Francisco native aims to "connect the dots of the underground throughout the globe". An ambitious goal, you'd be remiss to not watch her try.
what to expect: moments of self realization, some seriously strange moves
6. ill. Gates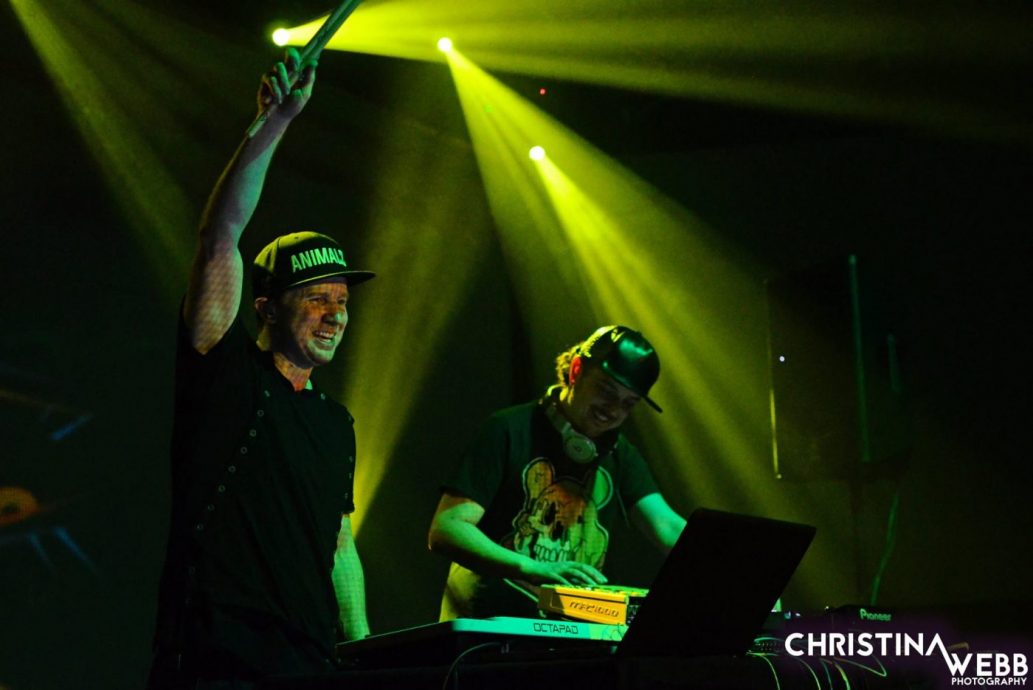 ill.Gates is a maestro of bass, a future bass stalwart, and a man of the people. All of his music is available for download for free, and a pop up box on his website opens a chat dialogue for his fans. Though he's been around for a long time, his fan base has grown considerably with the rise of the American festival circuit. And, ill.Gates' following continues to grow following the release of his latest body of work, Terminally Ill. 
what to expect: decibels on decibels, bass face
7. Sam Gellaitry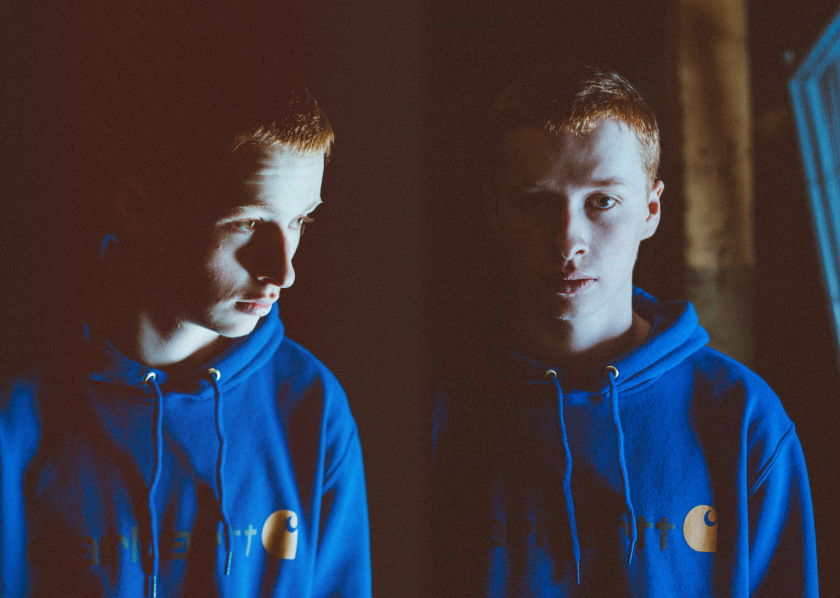 The son of a bagpipe-maker, Sam Gellaitry is catching the eyes of festival producers around the globe with his deft takes on percussion and synth. Gellaitry manages to uphold a chill style while simultaneously producing energizing and captivating originals.  In every production and performance, Sam Gellaitry explores an ever-changing soundscape. At just 20 years old, this prodigy is pointed to the stars. Catch him while you can.
what to expect: boiler room style energy, chilled out hip hop remixes


---
These acts are all "can't miss" performances of the weekend for those of you venturing out to LIB.
So, don't say we didn't warn you. Tickets are still available, so grab 'em here. This festival is truly special. Please go. Have a blast. Stay safe.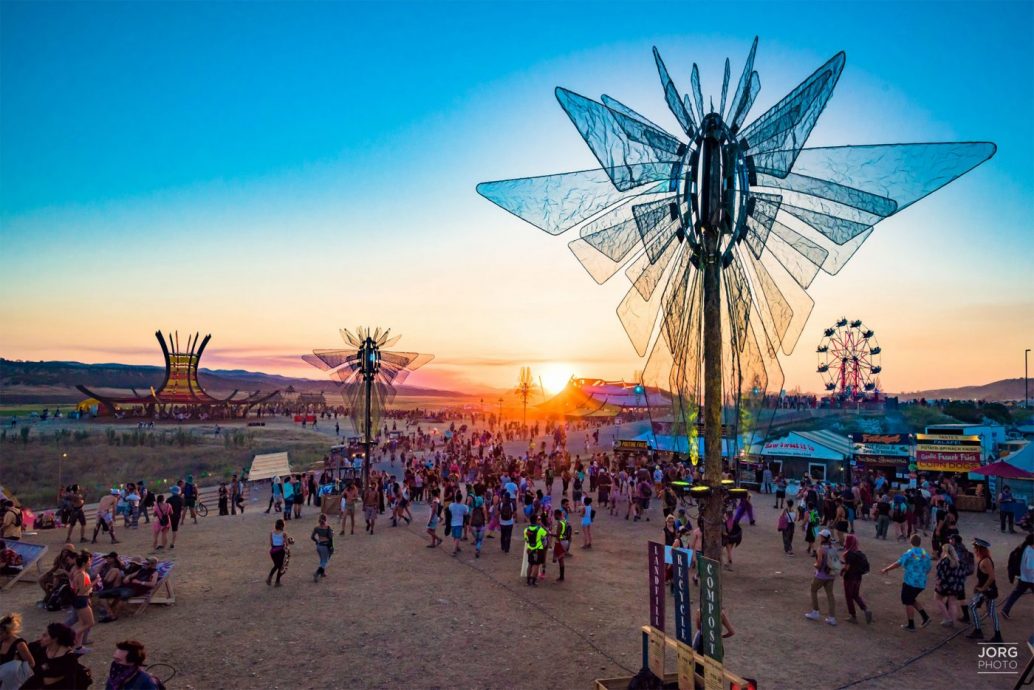 We wish you the best of luck as you embark on a journey to this incredibly unique and inclusive festival. Lightning in a Bottle will change your perspective of what a musical festival can and should be. Just trust us.
Featured image by Juliana Bernstein.
Festival images and media provided by Lightning in a Bottle.