Kicking off in June 2021, Vagabond Touring and Management is a culmination of passion projects and friendships built off of the idea that "homies help homies always." The primary focus for the Vagabond project is making sure artists are taken care of and given the opportunity to perform at their best. Owner JD Vanderwiel goes the extra mile with every step of the process.
Stemming from a pure love for live music, Vagabond is devoted to providing the best experience for attendees and artists alike. Spending time on tour with Late Night Radio, Manic Focus, Liquid Stranger, and Flamingosis has given Vagabond a unique perspective on the road. The team honed their skills as tour management for a range of artists including Michal Menert, Recess, and Wooli!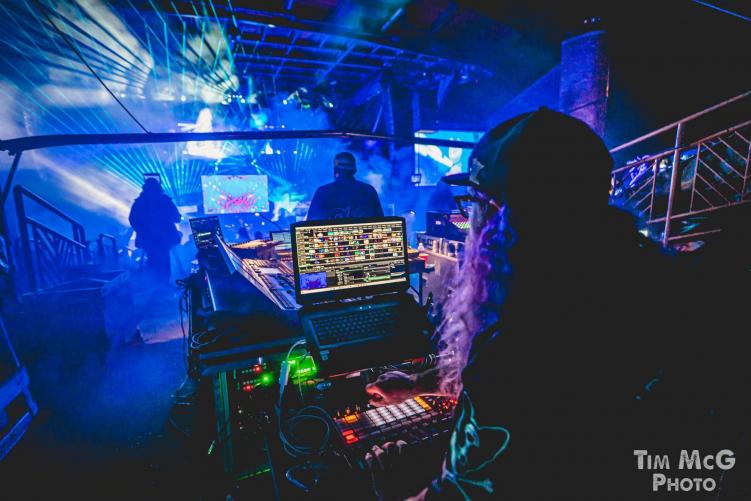 Making Connections
JD Vanderwiel started out like many as an attendee, catching the wave of the music festival scene as it rushed over the United States. An opportunity to work backstage in 2013 changed everything when he met a number of his favorite artists. A fire was lit that led to working with Antic Studios as a stagehand.
Soon after, a performance by Late Night Radio brought JD out of a dark space where his vision became clear. JD finally got his chance to speak with Alex Medellin after several attempts at Bloomtown 2015.
They quickly became friends after JD expressed his love for his music, and that it had saved his life. At Sonic Bloom, JD solidified his role as Late Night Radio's Tour Manager going above and beyond to ensure the show went down.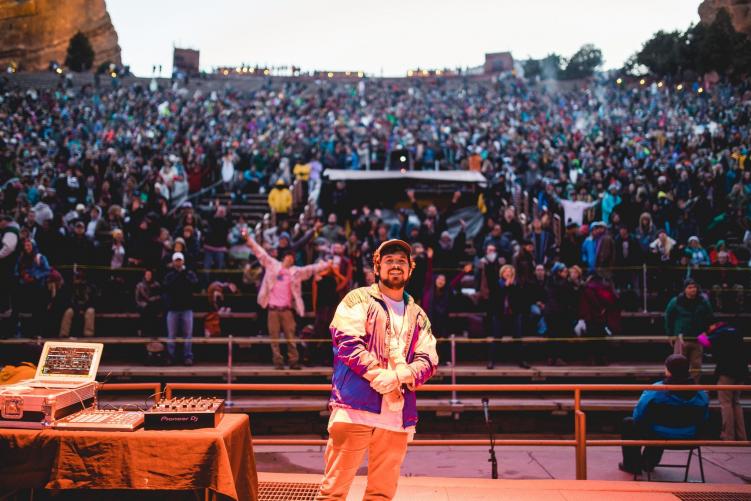 And the Touring Begins…
In the summer of 2015, Late Night Radio and Flamingosis hit the road for a 30 date US Tour and JD got the call he'd been waiting for. A long goal of working in touring live music was achieved and just the beginning!
While handling things from a management perspective, JD also kept his hands dirty. Gaining experience with lighting design and stage assembly allowed for a unique skillset. After years of sweat and putting in the extra effort, JD Vanderwiel is proudly the Antic Studios Production Manager.
Homies Help Homies, Always (JD's Management Style)
We asked a few questions including what inspired the Vagabond project. JD was quick to make discussions about the artists he now calls his close friends. Now, JD manages Guggenz, Wax Future, and Beak Nasty for their day-to-day management needs as well.
All I am trying to do is take care of my friends and family while they traverse the globe to share their amazing art with all you lovely folk. Our goal is to facilitate the growth and enact the Vision of some of my best friends and favorite artists.
The Vagabond name comes from lyrics in Elton John's "Can You Feel the Love Tonight". As we got to know more, it became all too fitting. Vagabond's passion for music and the performative aspects shines through in their enthusiasm for those they represent. In the near future, they look to add staff including Media, Tour and Artist Management.
Live in Action
As live music roars back, Vagabond aims to get their artists' names lit up on marquees across the country. Our very own SHIFT Thursdays at Cervantes will feature multiple artists on the roster!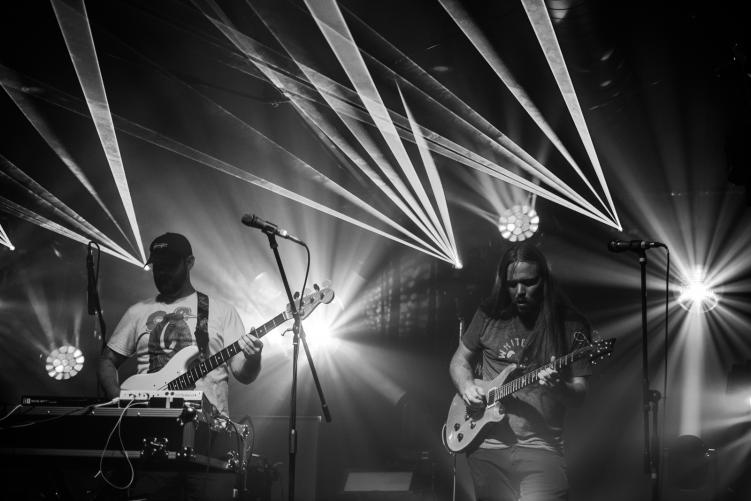 Guggenz returns to Denver with Inzo, Recess, and Pure Colors on 8/12. Make sure to stay late for Beak Nasty's album release following Russ Liquid and Kill Paris on 9/9. 9/11, Late Night Radio will be playing a free show at Dillon Amphitheater with The Floozies. Flamingosis Daymaker Tour kicks off 9/16! To round out the team, Wax Future will be playing Opple Topple Festival this fall.
If you're an artist looking for representation, or have experience in Artist and Touring Management, contact Vagabond today!

Featured Photo taken by Sam Henry