Big-name festivals are all the rage these days, but small events offer a unique experience for people seeking somethin' different.
The vibes are more intimate and close-knit, and it's such a joy running into the same people over and over again all weekend long. People often travel to big festivals for the spectacle–and for good reason–but attendees at smaller fests are there for the music and connections.
Somethin' Different is the smallest festival I've ever attended, with just a few hundred people, but this is one gathering I won't be forgetting anytime soon. Upon pulling into the grounds, I was greeted by the festival organizers themselves as they checked everyone in and helped out. I was immediately struck by the sheer size and beauty of the festival grounds, which consisted of beautiful Colorado trees, grasses, and wildflowers. The campsites were spacious and close to the action, which made getting to and from my car to grab things an easy jaunt.
Beautiful Location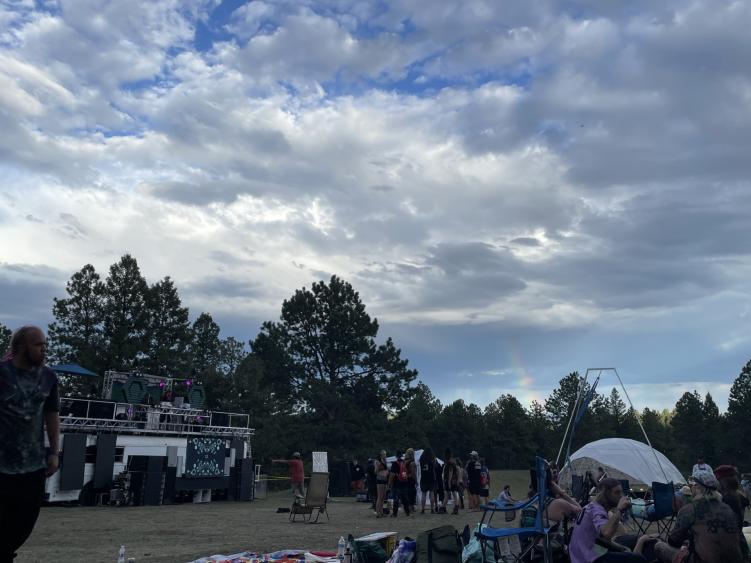 The festival grounds, which are attached to a national forest, were quiet and isolated from traffic and other city sounds. This was one of the most beautiful festival locations I've ever been to, and it was delightful to be able to see so many stars at night. The main gathering area was well set up, with food and shopping vendors, the main stage, a yoga den, a hammock zone, and a fire pit all within eyesight of each other. There was plenty of space for people to set up couches, chairs, and comfy seating for friends while still having more than enough room for dancing and shenanigans as the night went on.
I loved this area, and this is where I spent most of my weekend. Music started in the early afternoon and went until 4 a.m. each night, and it was great to be able to visit different groups and see all of the sights without having to go far. The late-night fire pit was especially welcome when it got cold after sunset, and there were great conversations happening every time I ventured over.
When it was time to check out the bass stage, we took a short hike through a field and some woodsy areas. The effort the organizers put into decorating showed, as it was dotted with cute artwork, mushrooms, lights, and signs with positive messages as we went. The bass stage was tucked away in the forest, which provided great shade from the sun during the day.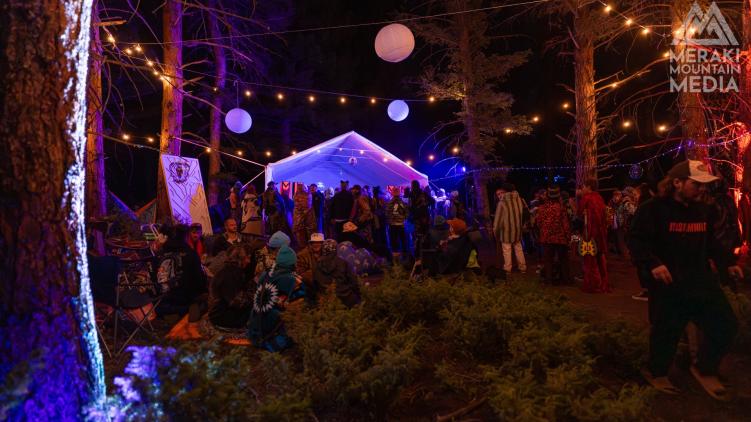 Top-Tier Sets
As great as the facilities were, that's not what we go to festivals for–it's the music. Every artist at Somethin' Different crushed their set, from the early afternoon openers to the late-night closers. I was especially blown away by killer sets from Barooka, Bezlebub & Friends, Orenda, Moon Lotus, Josh Teed, and Soulstice. Daddy Wompus and Disco Steveo at the Bass Stage were also a blast, and Patrick Skyler closed out the Somethin' Stage on Saturday night with an insane drum and bass set.
A blessing of small festivals is getting to see personal friends and friends-of-friends perform, and this event was no exception. Many of the artists hung out before or after their sets and were excited to meet other people and make connections. The people made this festival shine. Everyone I talked to and interacted with was truly happy to be there, and everyone was open to creating new friendships. I walked away with an entirely new group of friends to hang out with back home in Denver, and I've already seen a couple of them since the festival ended.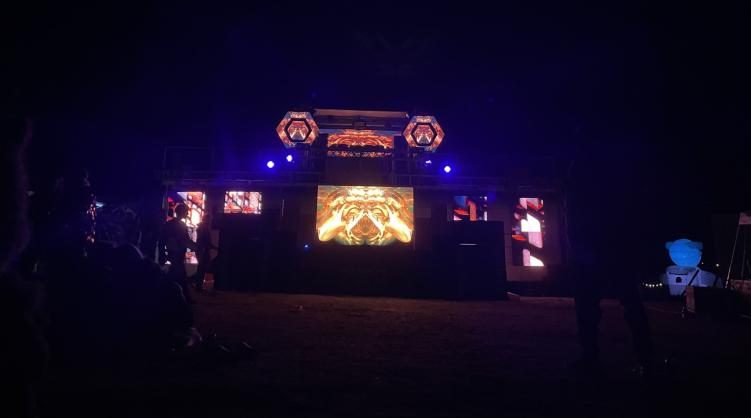 This was also the cleanest festival I've ever been to. At the end of each night, there was virtually no trash left at the main stage, and I didn't see any litter when walking around the grounds. People got down and had fun while still being responsible party-goers, and it was such a treat to not see any major medical incidents or fights all weekend long.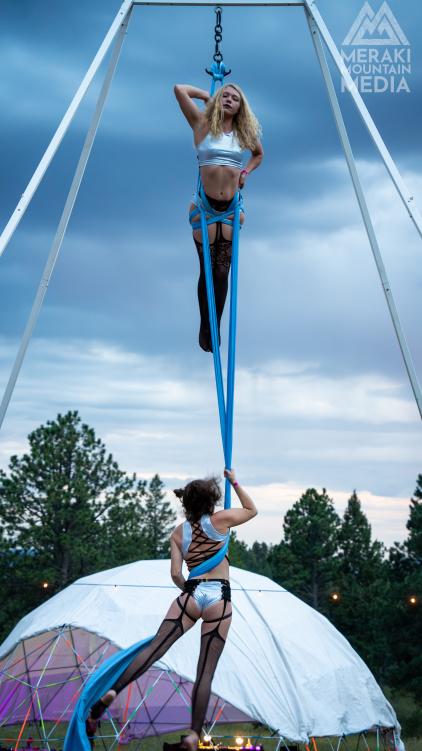 Throughout the entire weekend, I felt nothing but feelings of warmth and contentment. It's hard to sum up the overall vibe of an event like this in words, but there was an overall camaraderie permeating throughout everything that I will hold close to me for some time to come. I suspect this festival is only going to continue to grow and evolve, and I can't wait to see it happen over the next few years. If you ever feel like venturing into Colorado over Labor Day weekend, be sure to drop by Somethin' Different and check it out for yourself.
Follow Somethin' Different Festival:
Instagram | Facebook | SoundCloud | Spotify
Photo credit: Nick Lyons / MerakiMountainMedia