Once a small homie gathering outside of Denver, Somethin' Different Festival has now evolved into a full-blown festival. Their 2023 edition is jam-packed with more than 60 musical acts, live painters, on-site camping, yoga, flow artists, food trucks, and more.
If you're seeking an escape from day-to-day life, this Labor Day weekend event is sure to have something that interests you.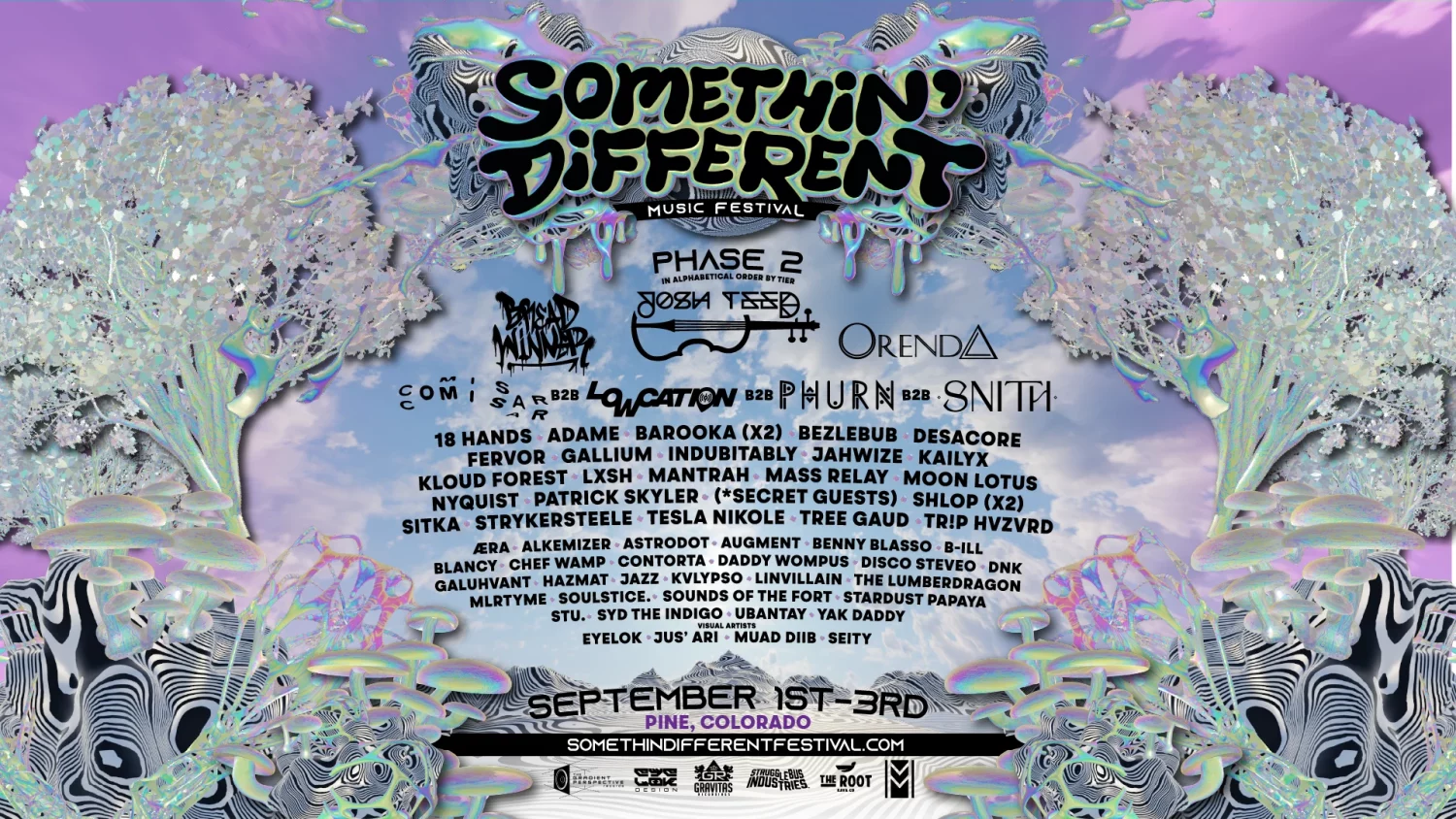 Lineup & Stages
Phase 2 of the lineup recently dropped, and it's loaded with some of the best up-and-coming musicians currently in the scene. In the headlining slots, you'll see Josh Teed, Orenda, Bread Winner, and a huge b2b2b2b from Comisar, Lowcation, Phurn, and Snith.
Somethin' Different Festival will feature two stages: the Somethin' Stage and the Bass Valley Stage for afternoon and late-night throwdowns. The main stage will produce more than 90,000 watts of bass during the day and has a sound system provided by the iconic Struggle Bus. For late-night shenanigans after 2:00 a.m., the stages will run at 25,000 watts of bass each.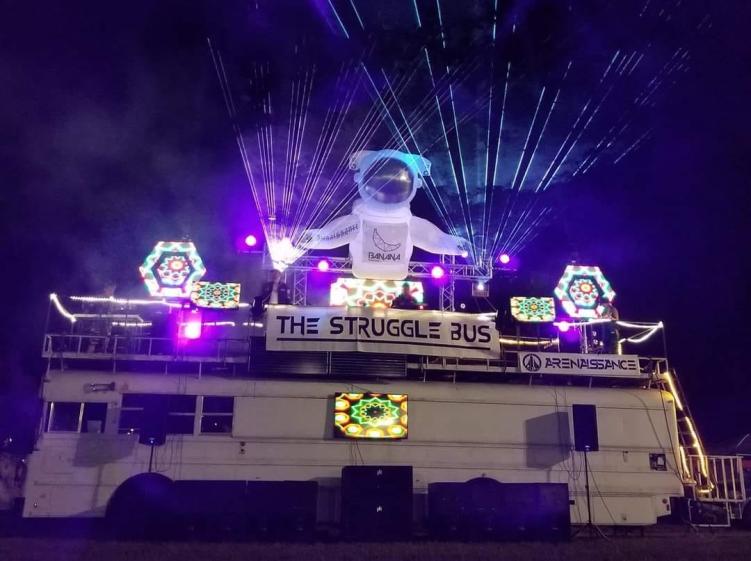 Music will start at 3 p.m. on Friday and run from 10 a.m. to 4 a.m. for the duration of Somethin' Different Festival.
Camping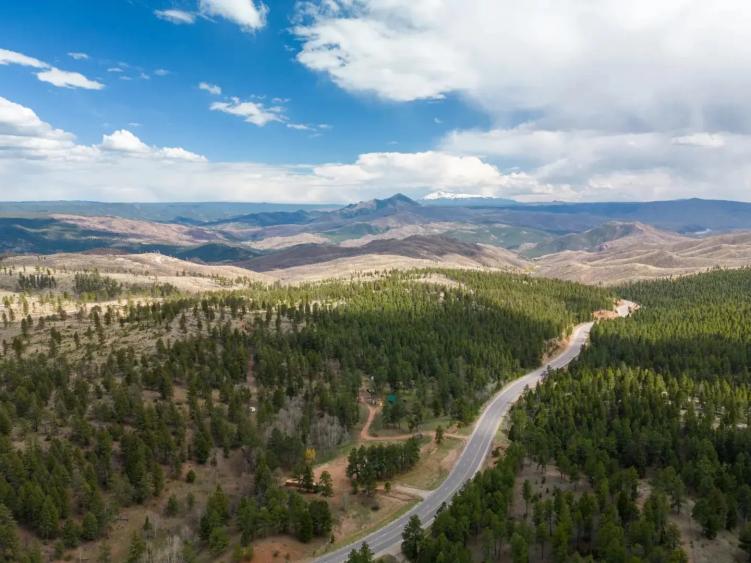 There is on-site camping available for people who don't want to make the daily commute from Denver or other areas. Attendees can purchase either walk-in GA spots, RV and car camping, or quiet camping options. Quiet camping, in addition to being further from the stages, offers more space.
The campsites will come with many standard festival amenities, including free water and restrooms. While on the festival grounds, attendees can hang out in the Hammock City or chill around the communal fire pit for late-night relaxation.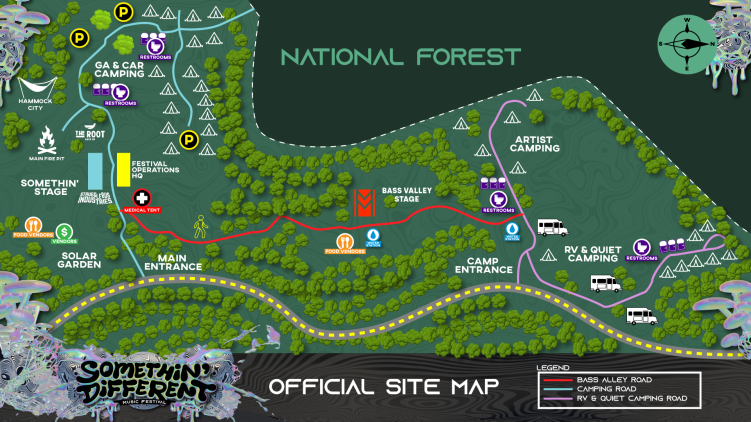 Arts & Culture
Somethin' Different has more than just music to offer attendees. When you need a break from tunes, you can catch a yoga class, explore interactive art exhibits like the Solar Garden, or watch live painters create intricate pieces. There will also be food and vendors on-site for all of your festival shopping desires.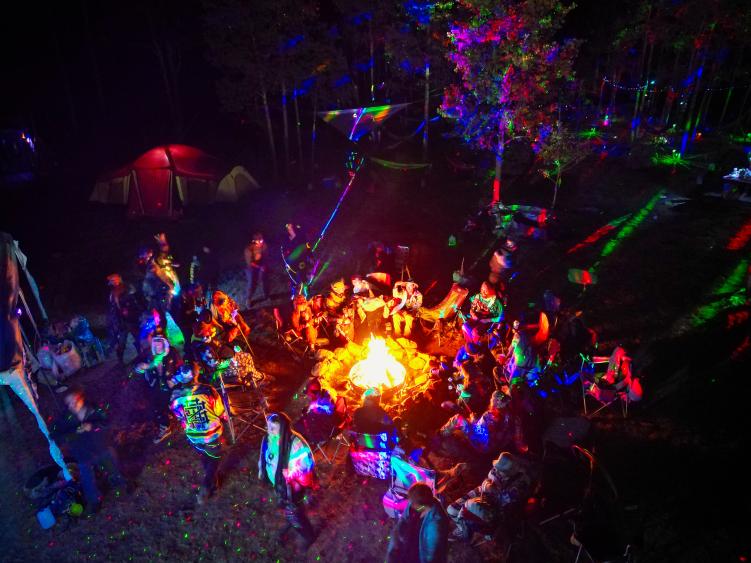 Somethin' Different is proud to be a grassroots, community-led event, so campers are encouraged to bring campsite games like volleyball or cornhole. You may also find people cooking food to share as you wander through the festival.
We were fortunate to talk all things behind the scenes with the event producers Christian, Scott, and Mustafa.
RB: Somethin' Different used to be an intimate get-together among friends. What inspired you to officially launch this festival to the public?
Somethin' Different: Our community first gathered in the woods in 2018. In the years since, it has grown to include so many incredible humans. One of our primary inspirations is the talent that all of our friends possess – by establishing a non-underground event, we are able to provide a greater showcase for every one of them. Musicians, artists, sound, visuals, medical, logistics, talent buying, environment design, and beyond – there is someone in our family who excels at each, and they deserve a chance to show this to the world. Additionally, with the unfortunate suspensions of the incredible One Vibration, Arise, and High Ground fests, the Colorado scene at large is lacking smaller festival options. We hope we can help fill that gap while providing a showcase for our incredible community and simultaneously sharing what we have cultivated with others.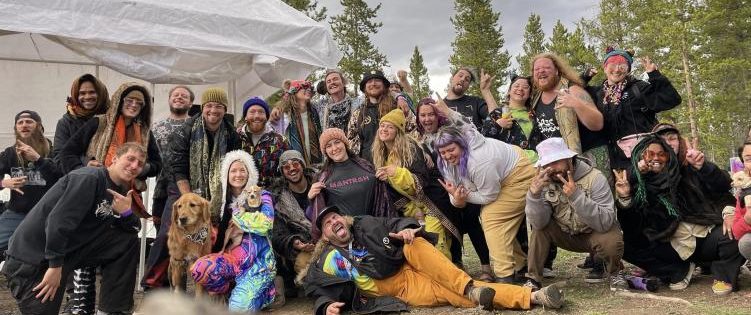 RB: What's been your biggest challenge with organizing Somethin' Different Festival?
SD: The three of us somewhat got thrust into the planner roles in 2022 when life prevented the 'normal' organizers from coordinating our Spring and Fall gatherings. It was important to us that our family could still have a chance to continue coming together. We are learning in real-time some of the extra steps to climb and hoops to jump through to host a non-underground public event, and this has been our biggest challenge so far.
RB: In what ways do you hope this festival will stand out to attendees?
SD: Our events have always had a hangout-by-a-soundsystem vibe – we were chilling on air beds and couches before Wakaan Fest made it cool! We really hope to cultivate a feeling of relaxation and connection amongst the dancing and partying and to make this kind of environment stand out to attendees as it has for us in the past. In addition, we hope the location and curation we've worked so hard on stand out to our guests. Beyond the spacious woods to camp and wander through within the ranch, there are trails and gates from this property to access the adjacent national forest – bring hiking poles or bring your mountain bike to enjoy the miles and miles of trails in our literal backyard. We are bringing our incredible audio and visual production, but we also want to offer a different experience; enjoy the woods, explore nature all day long, relax and grill a steak in front of the main stage, or sit around the campfire laughing and connecting with other guests.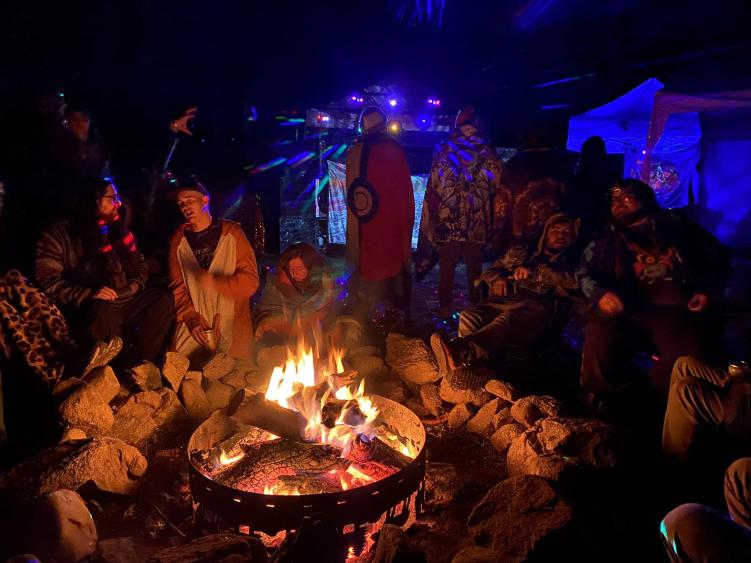 RB: Will there be any special events or surprises onsite?
SD: It wouldn't be much of a surprise if we told you here now would it?! We will have some really special guests stopping through to share their music, and we are encouraging our artists to use this year's fest as their playground! So far they've come up with some really good ideas that we're happy to make happen. I think people will be pleasantly surprised with all of the pieces we are bringing together for the experience. It feels like every few days another member of our family comes up with a new contribution to this experience, so I think we may even surprise ourselves before it's all said and done!
RB: Are there any volunteer positions or other ways for people to get involved?
SD: We have submission links on our website for artists and vendors to get involved with Somethin' Different. We are still finalizing details on what volunteer roles we need to fill but information on that will come soon. In the meantime, if you wish to volunteer or have something to contribute to our event, please send an email to vendors@somethingdifferentfestival.com so we can be in touch! We couldn't do what we're doing without the support from the community, the artists & performers, and everyone who's believed in what we're doing. Big shout-out to our sponsors and partners like Gravitas Recordings, Struggle Bus Industries, and The Gradient Perspective for backing us and believing in this vision, and another huge shoutout to our team members Brian Anthony and Jake Maher for starting the initial gatherings through Bass Valley that brought us all together. Somethin' Different is the accumulation of all of our hard work and we're so excited to take the next step with all of us on board.
Getting There
Somethin' Different takes place September 1-3 in Pine, Colorado, just one hour outside of Denver. Tickets and add-ons can be purchased here, and payment plans are available for a short while longer.
Follow Somethin' Different Festival:
Instagram | Facebook | SoundCloud | Spotify
Featured photos credit: Nick Lyons / Meraki Mountain Media