We are just one WEEK away from pulling through the gates at the illustrious Sonic Bloom! Get the packing lists ready and join us as we catch up with one of our favorites on the stacked lineup, NotLö.
Residing in Denver, Colorado, Alex Mantekas aka NotLö is an incredibly talented producer and performer catching the attention of peers and fans alike. Next weekend, she is set to perform alongside festival favorites Tipper, Lab Group, Lettuce, and many more!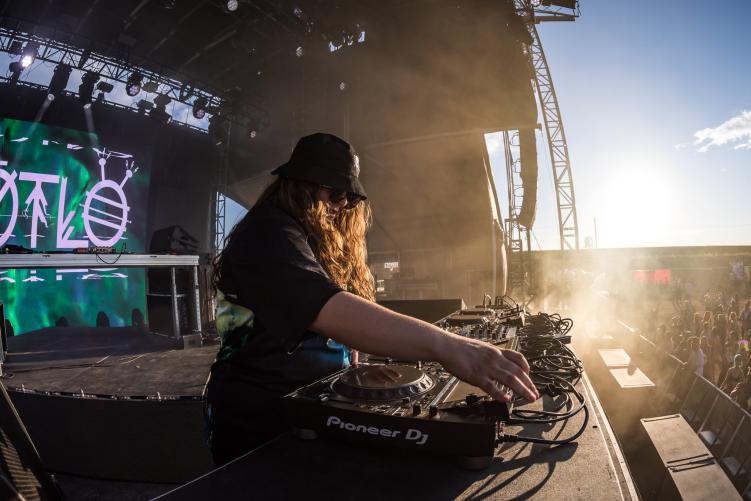 Breaking the Mold
While NotLö is mostly known for her low end driven dubstep releases, there's much more in the repertoire. Blending genres and BPMs across the spectrum has drawn the interest of many, resulting in releases with Odyzey Music, and support for LSDream on tour.
Since her break-out performance at VOYAGE last year, she's taken every opportunity presented, gracing stages and smashing festivals across the country. Her stage presence, track selection, and genuine connection with fans make her a force to be reckoned with.
Now, she's bringing the underground to the big stage. With two massive bookings around the corner at Sonic Bloom and Electric Forest, it's only up from here. We got a chance to ask a few questions about how the past, present, and future of the NotLö project, check it out below!
---
RB: For new listeners, how did the Notlo project come to be and who are a few artists that inspired you?
NotLö: The NotLö project began 5 years ago! I actually started mixing around 6 years ago, mixing really drove me to want to create my own sounds. I remember plugging in everywhere I could, whether it was at a local dive bar or at a random house party in Charleston.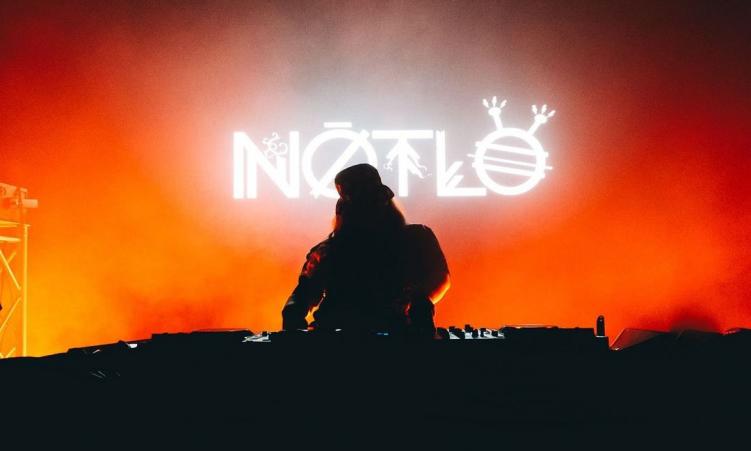 My biggest influences have always been CloZee, Alix Perez, and TRUTH. They have completely inspired my production and shaped my taste!
RB: What was it like stepping up to the Here stage at Okeechobee to perform for thousands after spending years as an attendee?
NotLö: I really can't describe what playing Okeechobee felt like to me. I've gone to the festival every year since year 1, and it was my first camping festival I ever attended. I remember it really sparking me to dive into producing after year 1.
I told myself, "I wanna play on this stage one day, but how?" I always knew the answer to that question though. It took 5 years of nonstop work. I pretty much woke up and thought everyday how to better myself and my production. This is something I continue to this day, and won't ever let myself come between me and my goals.
It was so insane to step on stage and see so many people at my set on day 4 around 1:30 in the afternoon. Not to mention with how hot it was, I can't thank people enough for showing up for one of my biggest full-circle moments in my career so far.
RB: Earlier this year you hit the road with LSDream, is there anything you've learned on tour that you want to take with you going forward?
NotLö: Being on tour with LSDream is absolutely the best first tour I could ever imagine being on. It's honestly spoiling me for the future. Sami is one of the kindest and most giving human beings I have ever met. I don't say things like this lightly either.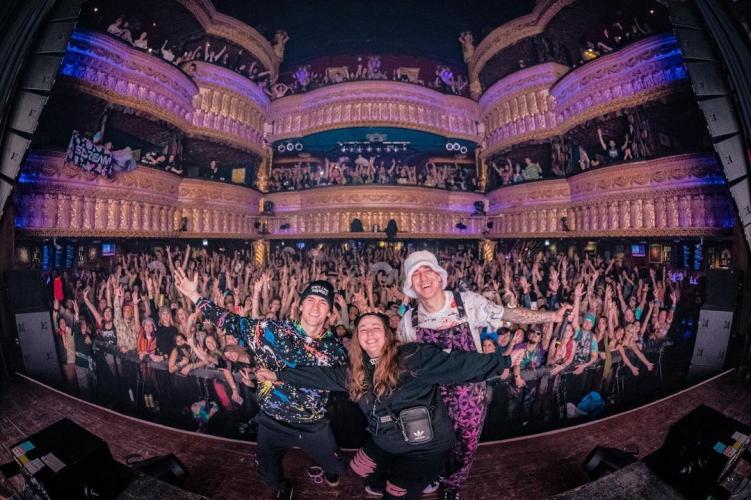 I've always told myself I want to give back and make others feel important. That's something he directly has displayed on me and the rest of the underground. I always notice him checking every single DM he gets, he always listens to everything that anybody sends them.
He is a beacon of light and love, and I hope to make even half of an impact on others in the future like he has with me.
RB: You've been vocal about some of the struggles you've faced within the industry as a female and LGBTQ+ artist, is there any advice you can give other marginalized artists looking to get their foot in the door?
NotLö: I want people to realize, even if they don't see as many people like themselves, that you can do anything you put your mind to. I also am very happy to see more people being represented in the scene.
It's insane to me that so many people have been overlooked simply because of their sexuality or gender. It's definitely harder to be seen, but it's a beautiful thing to see your hard work come into play no matter what you identify as.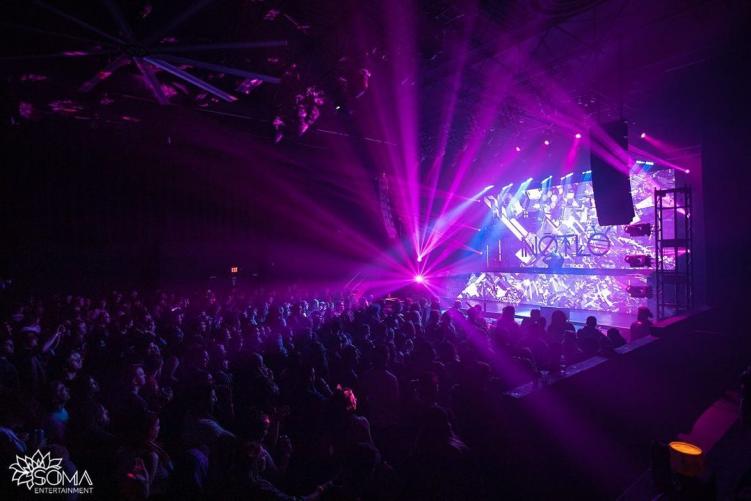 I always tell people they can ask me for advice on how to navigate the scene. I hope people know I will always have my arms open to help others get the recognition they deserve.
RB: Your most recent The Outskirts EP is a great representation of your range in production, do you find it easy to switch gears, or do you focus on a certain style for periods at a time?
NotLö: Thank you so much by the way, it means a lot to hear that! I feel like it seems very scary to present a new range of music to people, especially as I am known for being a dubstep producer. I believe creatives are always harsh on themselves when they do something completely different.
However, I want to urge producers to always try new things. It's also fun to experiment on new genres, especially through collaboration.
RB: Are there any recent goals you've achieved that you're proud of, and do you have any in your sights for 2022?
NotLö: Being booked for Electric Forest and Okeechobee were definitely huge goals of mine from the start. The way I felt receiving those booking offers will forever be engraved into my memory. I also am getting to play 3 gigs (so far) in Canada this year.
I've always wanted to be able to travel outside the US, and getting to do this through my career means so much to me. I can't say what two of these bookings are just yet, but one of them is a tour stop with LSDREAM in Vancouver.
So excited to say the least. Big goals of mine next are to play Red Rocks, and hopefully go on another big tour like this one! The rush I get from playing new venues with new people is beyond insane.
---
We can't thank NotLö enough for taking the time to connect with us, and we can't wait to catch her set at Sonic Bloom. To keep up with the latest releases, show announcements, and more, hit the links below!
Connect with NotLö