Festival announcements are now in full swing for the year, and while we've seen updates from many of the usual suspects: one question remained. Will Sonic Bloom return?
The answer is yes! The incredible team at Sonic Bloom has been hard at work behind the scenes to bring as many of the artists on their massive 2020 lineup back to Hummingbird Ranch. Without a doubt, their efforts are shown from top to bottom on this year's Bloom roster!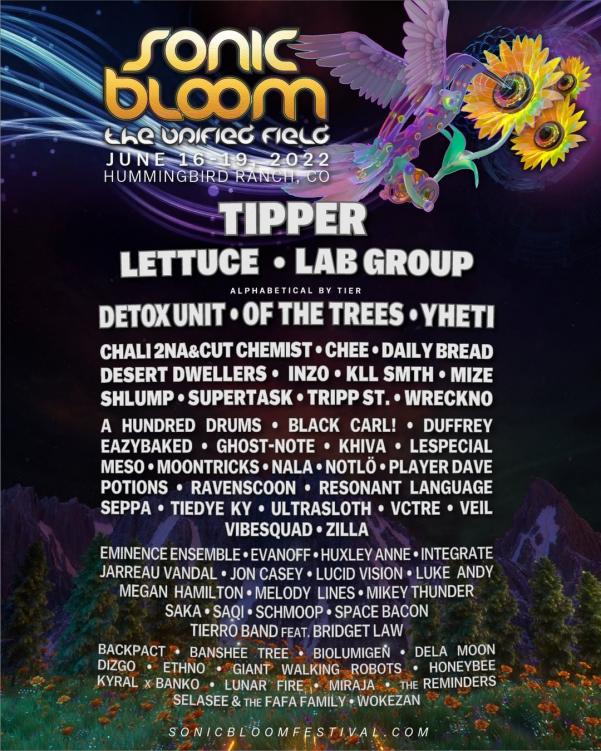 Returning to the Ranch
After 14 years of creating a unique space for artists and attendees alike, Sonic Bloom's reputation precedes itself in the community. Veteran attendees often purchase the next year's ticket as soon as available, and many have held their original 2020 purchases, confident in its return.
Year after year, the team exceeds expectations bringing some of the most unique lineups while keeping capacity at a level that allows the community within to thrive. For 2022, Sonic Bloom is going above and beyond to make their 15th edition the best yet!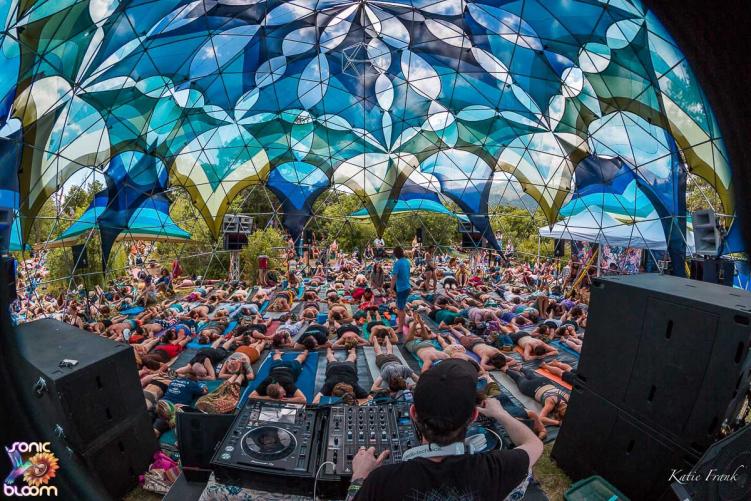 One-of-a-kind stage designs, art installations, and of course the beautiful Bloom attendees will fill the Ranch with a palpable energy that we've been yearning for since June of 2019.
What about the lineup?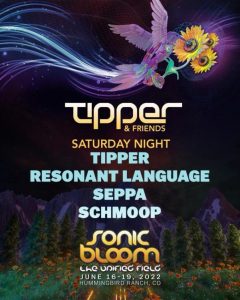 As promised, the Tipper & Friends takeover promised in 2020 is locked in. Featuring the mad scientist Dave Tipper himself, Resonant Language, Seppa, and Schmoop, the main stage is set for an out-of-this-world experience. Detox Unit is also making the trip!
In Memorium of the late CharlestheFirst, Lab Group will be performing along with solo Supertask and Potions sets. Of the Trees, Yheti, Black Carl! and more of Charles' family with no name are making their way to the Ranch as well.
If that wasn't enough, an all-star cast of some of our favorite producers on the rise fills the remaining slots. From Philos Records frontman Daily Bread to the Deep Dark & Dangerous crew's Khiva and NotLö, all of the bases are covered.
A Hundred Drums, Wreckno, Chee, and more continue to show the range of artists captured in the bass community alone. For the instrumentalists, Lettuce is making it down to the Ranch with Lespecial, Moontricks, and more
Keep an eye out for our 10 Artists to Watch at Sonic Bloom!