Is there really any way to pick the top album of the year? How can one genre of music be compared to another? In the world of streaming, it's possible to categorize the top album as the one with the most streams; but, we all know that the most popular album doesn't necessarily mean the best.
At the end of the day, any piece listed as the "top" album of the year can really only be considered opinion. And while we don't think our opinion is better than the average reader, we think we've heard a lot of music collectively as a group. So, this is exactly what the River Beats top 50 albums/EPs represent: our staff members collectively sharing their favorite albums from the year.
Our list spans a large spectrum of genres and styles of music. From rap and hip-hop, indie-pop, techno, house, weird bass, pop-punk, and even indie-rock, we cover it all. And since we dabble mostly in the electronic spectrum, would it really be considered a great list if EPs weren't listed? We don't think so.
This piece was inspired by our friends over at Pitchfork. While our tastes are a tad different, we respect their list as one of the picks for album reviews of the year, and hope our list can equal their praise!
Our selections are NOT in any particular order, just a number listing! We hope you enjoy our picks and discover some new music or artists while you're at it.
---
This is a true genre-defying EP from Los Angeles producer DEVAULT. Ranging from gritty and raw instrumentals to emotional R&B ballads and unique sound design, Stay is in a category of its own.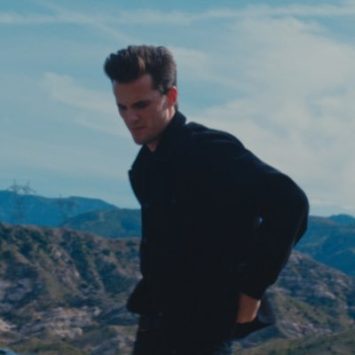 Listen: DEVAULT, Stay
2. Travis Scott – ASTROWORLD
Hard to have an album list and not have Travis Scott's ASTROWORLD on it. With "Sicko Mode" becoming a top 5 track of the year, Scott deserves tons of praise. The producer proves once again that high-energy and autotune are here to stay.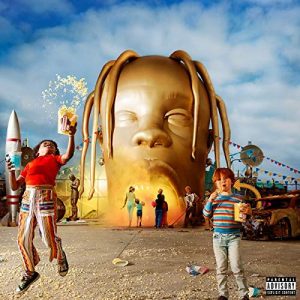 Listen: Travis Scott, ASTROWORLD
3. Lil Wayne – Tha Carter V
The wait is finally over. After years of legal disputes and holds from record labels, Lil Wayne was able to drop The Carter V, the fifth studio album of the famed Carter series. If you are a fan of old school Wayne, then this album did not disappoint. Notable standout tracks consisted of "Mona Lisa," featuring Kendrick Lamar, "Can't Back Down," and "Uproar" featuring Swiss Beatz. The album has 20+ heaters for you to dive into.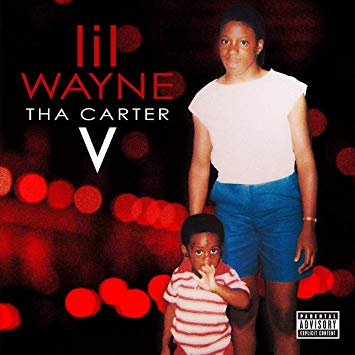 Listen: Lil Wayne, Tha Carter V
Pluko delivers a top album from ODESZA's Foreign Family label. sixteen is filled with nostalgic, yet dreamy vibes throughout the 12 singles. He mixes in that indie-electronic sound with a new wave of synths, a sound that's developed heavily over the past few years.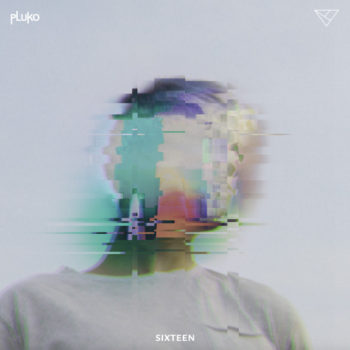 Listen: Pluko, Sixteen
5. Diplo – California
Diplo teams up with some of the hottest rappers in the game for California. Desiigner, D.R.A.M, Lil Zan, Trippie Redd, and Lil Yachty all provide different sounds and vibes for one of Diplo's best EPs to date. Love him or hate him, Diplo's 2018 has been a wild ride.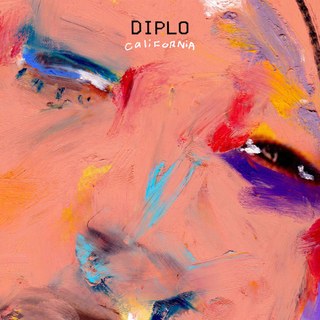 Listen: Diplo, California
6. Oliver Tree – Alien Boy
Oliver Tree is a special character, and if you haven't listened to his unique talents on Alien Boy, we advise you dive in. From his memes to his aesthetic, Oliver Tree is in a field of his own. If you don't believe us dive into his wild world via this recent VICE feature.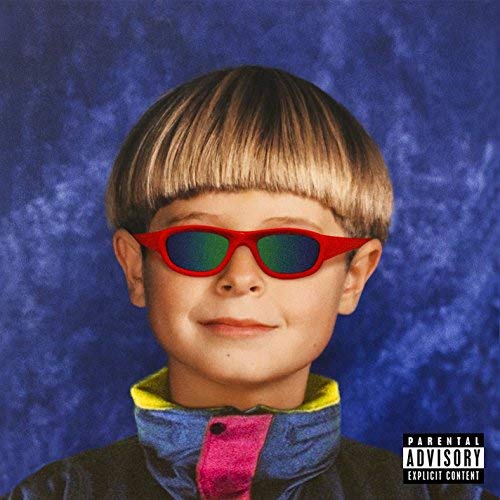 Listen: Oliver Tree, Alien Boy
7. Duskus – Cute
The Bitbird boys have taken over 2018. Duskus is probably #1 on my list of artists to watch out for in 2019. The Dutch producer's unique future bass sound captivated us all year. Cute is a three-track ep that deserves praise in all EDM circles. Duskus joins DROELOE and San Holo as our 2018 Bitbird stars.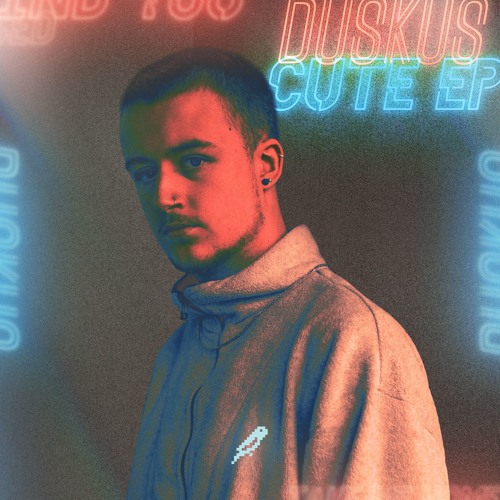 Listen: Duskus, Cute
8. Jauz – The Wise and The Wicked
Jauz's debut album, a stunning unique 23-track masterpiece, did not disappoint. In a unique spin, Jauz separated the album into four distinct chapters and a prologue. The alternating chapters are separated between "The Wise," "The Wicked," and "The United."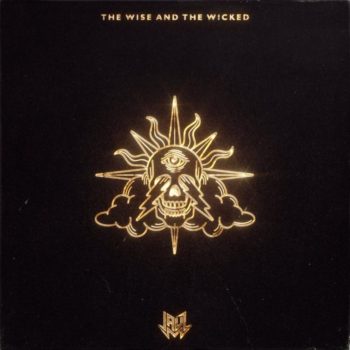 Listen: Jauz, The Wise and The Wicked
Beerbongs and Bentleys is easily a top 5 album of the year. Post's sophomore album broke almost all of the streaming records on record. "Candy Paint," "Pyscho," and "Better Now" are massive hits and Post Malone has not stopped since the LP dropped.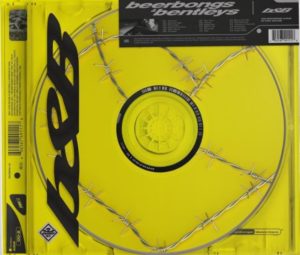 Listen: Post Maline, Beerbongs & Bentleys
10. Juice WRLD – Goodbye & Good Riddance
The number of streams on this one is absolutely staggering: 1 billion streams in less than 8 months on Spotify. Juice WRLD's emo-ish style trap rapping became a popular theme the past two years, and his stream numbers easily prove that. The lead single from the album, "Lucid Dreams," has played everywhere since it's release. It's only fair that you listen to the rest of Juice WRLD's debut album Goodbye & Good Riddance!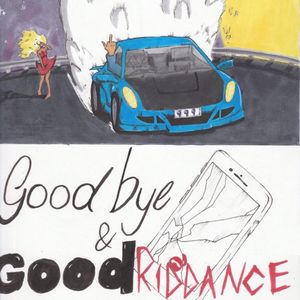 Listen: Juice WRLD, Goodbye & Good Riddance
11. 1788-L – S E N T I E N C E
It's almost impossible to not mention 1788-L on this list. The producer went from obscurity to supporting Ekali and Rezz on world tours. His debut EP S E N T I E N C E provided us with some amazing glitch-filled bass. His sound is very hot right now, and his rise to stardom was fast and quick.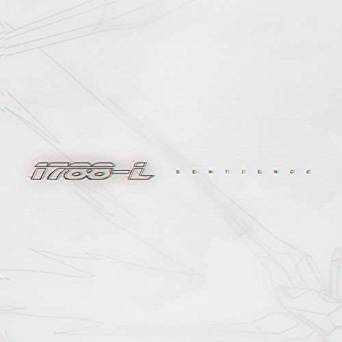 Listen: 1788-L, S E N T I E N C E
Editor In Chief: Sean Schmidt
---
RL Grime pushed boundaries with his sophomore album NOVA. This release was the first major body of work by the trap king since his iconic album VOID. Picking a favorite track from this album is difficult, as each song brings a different flavor; but combined, the flow is effortless, just as his live sets are.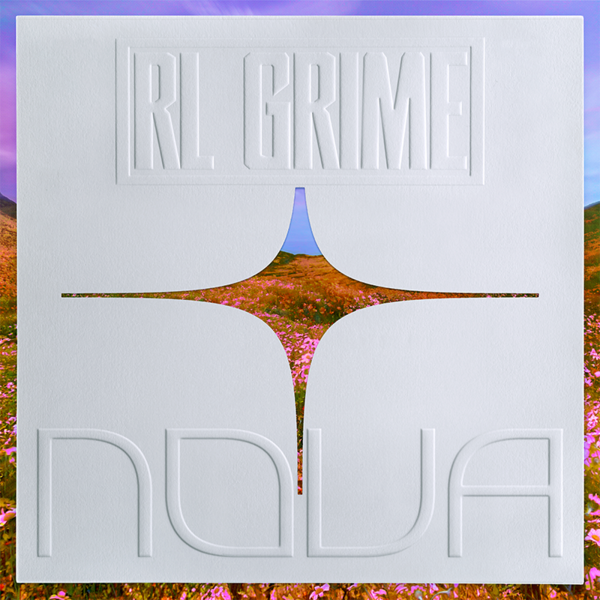 13. RÜFÜS DU SOL- Solace
There's few albums that I can listen to from beginning to end, but Solace by RÜFÜS DU SOL is one of them. The album features beautiful vocals and instrumentals that bring all the vibes. My favorite track is "Treat You Better," the first song on the album, but I could listen to every song continuously and not be upset.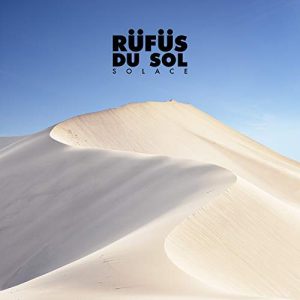 14. Getter – Visceral
I'll be the first to admit that I never really had Getter on my radar until Visceral. This album explored a completely different side of the previous dubstep producing artist, in the best way. He released this album on Deadmau5's Mau5trap label, and I feel like that pushed him to pursue a different side of music, one that is riveting and captivating.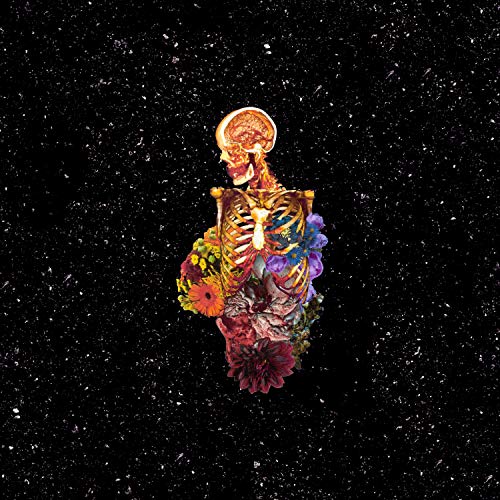 15. Drake – Scorpion
Drake got a lot of heat from Scorpion, both good and bad. While the song includes many hits, my favorite part would have to be the Editor's note; here, he pokes fun at himself and calls out his haters in less than 15 lines. I feel that Scorpion only touched on a tiny portion of songs finished by Drake, and 2019 will bring much more new music…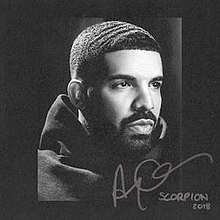 Staff writer: Kelsey James
---
Irene is host to a broad range of sounds that showcase just how talented Medasin is as a producer. "Warm Blue" is a chill and somber tune, while "Work for You (ft. Kaz Moon)" is more of a pop dance song. The album was dedicated to his intensive outpatient program counselor at rehab, Irene. It's awesome how Medasin is transparent about his struggle with sobriety and how Irene was able to help him learn to output his energy into a creative outlet and something more meaningful to him.
Listen: Medain, IRENE
17. The Plot in You – DISPOSE
"Emo af" is perhaps the best way to describe this album. DISPOSE, The Plot in You's fourth and most perfected album so far is much much different from projects of the band's past. Previous releases have been drastically heavier, with the screaming toned down dramatically for DISPOSE. The difference in vocal styles really highlights the raw talent of the lead vocalist, Landon Tewers, while heavy the heavy bass and total mid-song breaks make for a rather theatrical experience.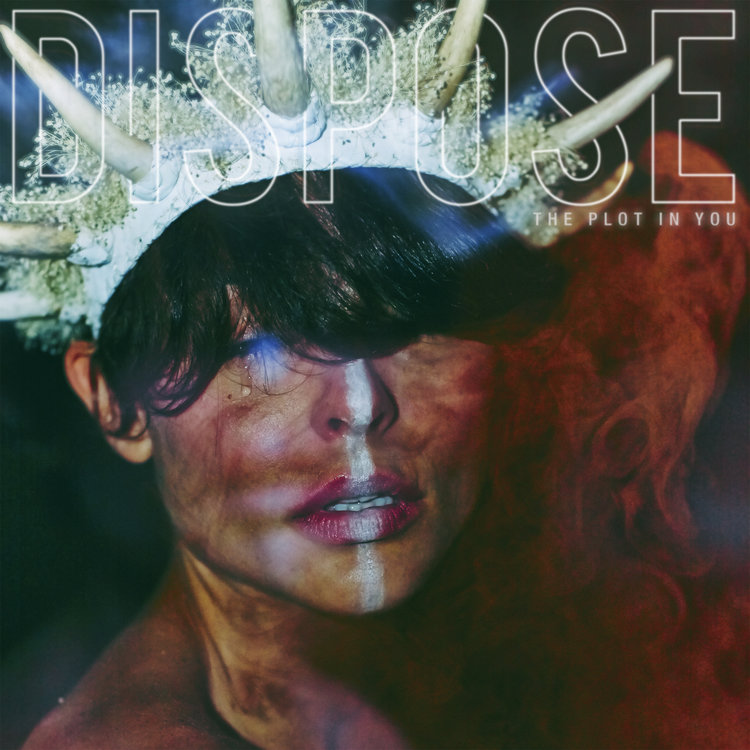 Listen: The Plot in You, DISPOSE
18. BROCKHAMPTON – iridescence
BROCKHAMPTON, a boy-band-like collective of rappers, producers and visionaries from Texas, has been on the constant rise. They've quickly made a name for themselves in the hip-hop scene, with iridescene being their major label debut and said to be only the first installment of a trilogy. The album has a little bit of every mood, so it's my go-to when I'm in a mix of feels. It starts off with "New Orleans" as a rap banger then moves through a variety of somber songs and life memoirs.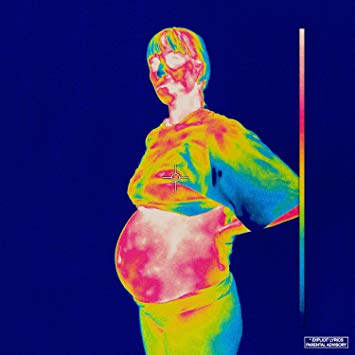 Listen: BROCKHAMPTON, iridescene
19. Mayday Parade – Sunnyland
Mayday Parade is still standing tall and strong after a decade of heavy touring. In 2017, the band completed their A Lesson in Romantics 10-year Anniversary Tour in celebration of the band's historical debut album. The tour was directly followed up this summer with the release of their sixth studio album, Sunnyland. In their ten years of releasing punk music, Mayday Parade has explored many different sounds. With Sunnyland, the band returns to the style of their first album so beloved by their fans.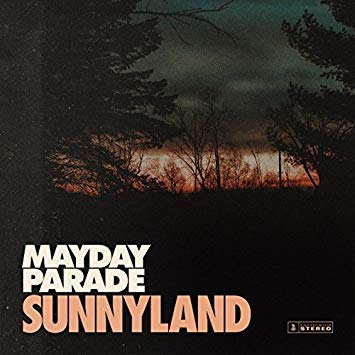 Listen: Mayday Parade, Sunnyland
Staff Writer: Becca Wilbee
---
As River Beat's Spotify playlister and Press Relations Manager, I'm sent a ton of new songs every week, and as such, I rarely listen to an album all the way through. Because of this, my year-end list falls mainly outside of the electronic realm. It's mostly music that I discovered after the entire album was released, and connected with in a way that goes beyond a string of singles. Enjoy these albums all the way through, the way they're meant to be heard.
20. Kacey Musgraves – Golden Hour
I like to think of myself as open to music of all genres. However, aside from early Taylor Swift and Miley Cyrus' perfect cover of "Jolene," I rarely listen to country music. But since I finally decided to give Golden Hour a chance, it's been all I can listen to. Country music is so popular amongst country-folk because of its relatability to their lives. Kacey Musgraves takes country music and makes it accessible for the masses. Golden Hour was a late discovery for me, and while I may still be in the honeymoon phase of my love for this album, I think my relationship with this album will stand the test of time.
Standout Tracks: "Slow Burn", "Space Cowboy"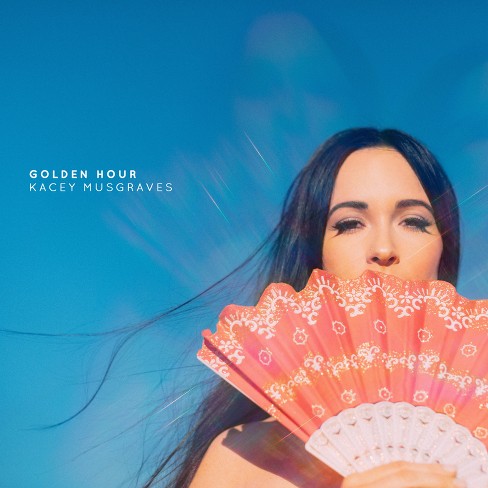 Listen: Kasey Musgraves, Golden Hour
21. Lane 8 – Little By Little
Little By Little is the only purely electronic album on my list, and it's one of the few electronic albums this year that feels like purely cohesive work of art. This album is meant to be listened to all the way through. It's a journey, and a beautiful ethereal one at that. When I saw Lane 8 on the Little By Little Tour the theme of the show was "This Never Happened;" phone use was not allowed. No videos, no photos, no checking your texts. Lane 8 wants his music to consume you, and that's exactly what Little By Little does.
Standout Tracks: "No Captain", "Stir Me Up"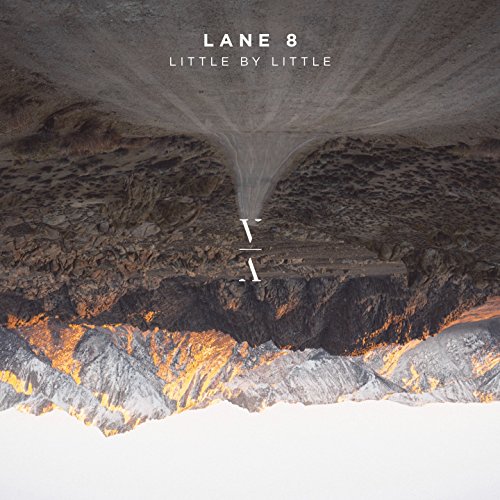 Listen: Lane 8, Little By Little
22. Sofi Tukker – Treehouse
I discovered Sofi Tukker in late 2017 as they were embarking on a massive tour opening for ODESZA. While hordes of ODESZA fankids derailed Sofi Tukker, I became instantly smitten. Their energy on stage is absolutely magnetizing, and that energy comes through in their music as well. Treehouse is pure, unadulterated fun from start to finish. Their globally-influenced electro-pop is as unique as it is exciting, and even when I don't understand the lyrics, I want to sing along to every second of the album.
Standout Tracks: "Benadryl", "Best Friend"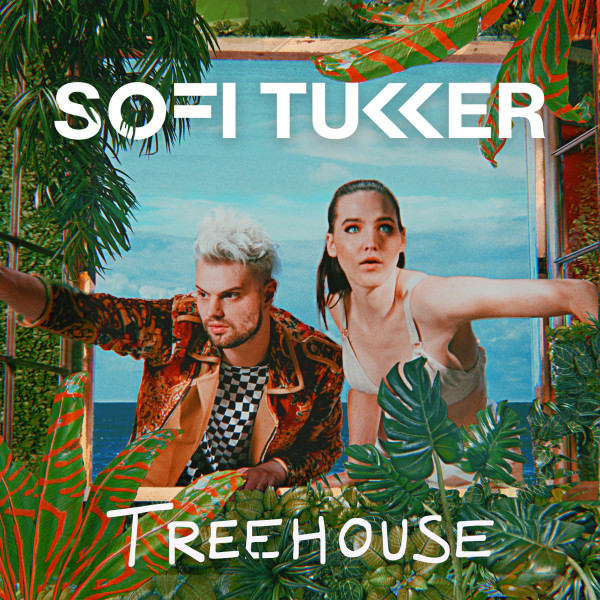 Listen: Sofi Tukker, Treehouse
23. LANY – Malibu Nights
Malibu Nights is the catchiest album about heartbreak you'll listen to this year. It's pure California alt-pop, tailor-made for blasting in the car with the windows down, or while spending lazy summer days in a hammock (which is how I was introduced to the album). In critical terms, it's not one of the best albums of the year, and probably won't be making many year-end lists. But I picked Kesha as my favorite album last year so I clearly make no apologies for the music I love.
Standout Tracks: "If You See Her", "Let Me Know"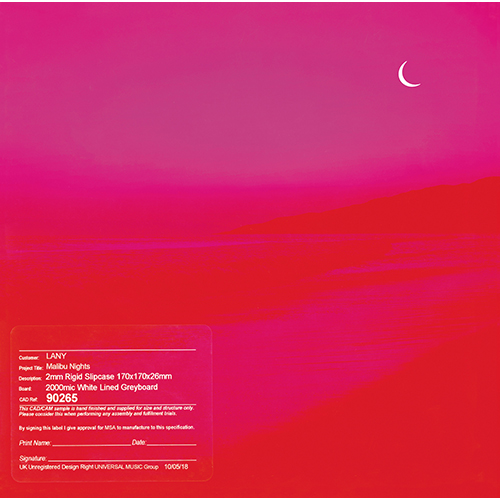 Listen: Lany, Malibu Nights
Staff Writer: Jared Winkel
---
24. San Holo – album1
It's become too forgivable for producers to lean on sugary thematics to hide the lack of cohesion on their albums. Somehow, San Holo kept his wonderfully sweet debut from ever touching the ground through confessional songwriting, crystal-clear sound design, and enough raw spirit to justify album1 as an album and not just material for live fodder. You can hear just how inspired towering victories like "show me," "love (wip)," and "surface," must have been to record in the Danish producer's tiny Los Angeles Airbnb studio. Stunning.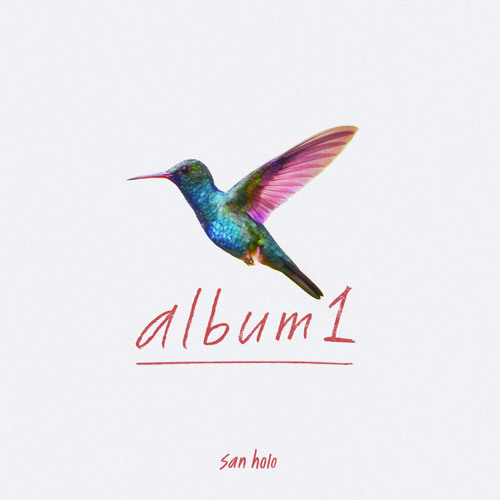 Listen: San Holo, album1
25. G Jones – The Ineffable Truth
G Jones shattered every lofty expectation set for him in experimental bass by crafting a darkly emotional throughline on The Ineffable Truth. The brooding, occasionally furious album dropped jaws by making every glitchy hiss and piano interlude emotionally resonant. His vision of classic acid house and new-school IDM trickery is so electrifying, you won't realize how many emotions have been stirred up by the album's end.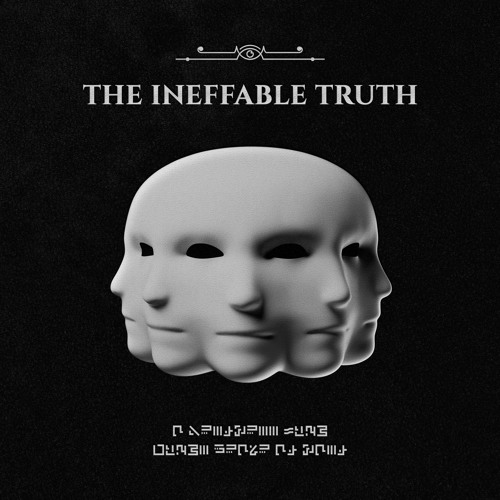 Listen: G Jones, The Ineffable Truth
26. Janelle Monae – Dirty Computer
I can't imagine a voice more 2018 than Janelle Monáe's, or a concept album more sublimely entertaining. Dirty Computer is wonderfully confident, insanely catchy, and weaves all manner of sex positivity, American apathy, and feminine identity into its dynamite future-Prince pop earworms. When the title track fully kaleidoscopes into the Brian Wilson-assisted layered crooning about texting God and waiting for a reply, you already know you're along for the ride on one of the funkiest R&B touchstones of the last decade.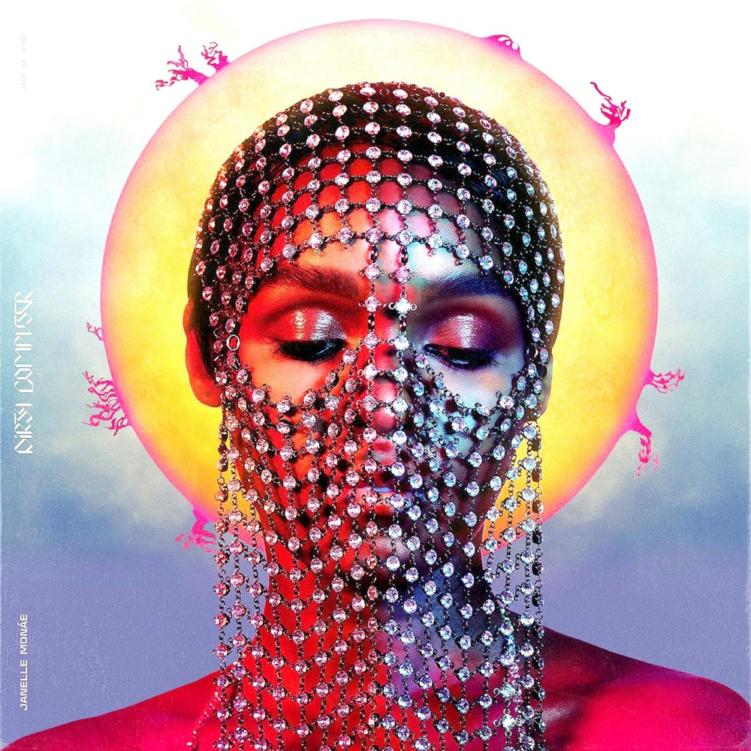 Listen: Janelle Monae, Dirty Computer
Staff writer: Caleb Beck
---
27. Chelsea Cutler – Sleeping With Roses I & II
With two deeply personal EPs, Sleeping With Roses I & II, Chelsea Cutler has rapidly risen as one of the most exciting indie pop artists out. Her captivating vocals are met with brilliant upbeat production on high-energy pop songs and brooding slow jams, delivering the best of future pop, indie, and electronic all in one. SWR I & II are full of addicting singalongs that are nearly impossible to skip through, even months later.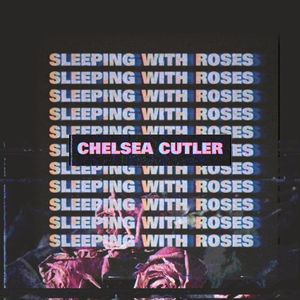 Listen: Chelsea Culter, Sleeping With Roses I & II
28. Shallou – Souls EP
Shallou's bright and airy production has the rare power of transporting the listener to another place and time. His at-times minimalistic production on the seven-track Souls EP lets you fall in love with the subtleties in his arrangements as new elements emerge and fade throughout, none better than on the illustrious title track "Sigh."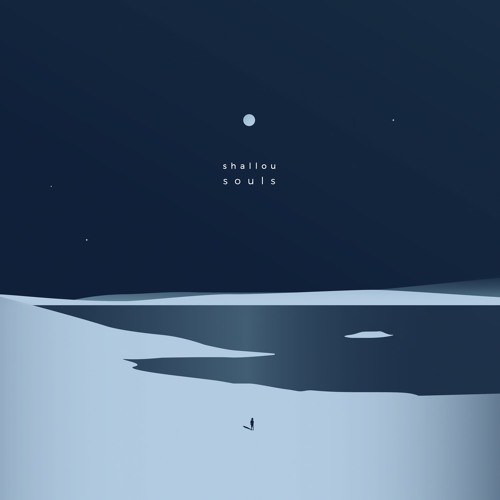 Listen: Shallou, Souls
29. Droeloe – The Choices We Face
DROELOE's sophomore EP takes the duo's experimental future sound and visual accompaniment in a surreal new direction. Quirky leads and trembling bass grapple throughout the seven-track EP, with DROELOE's ingenious percussion setting the pace. "Taking Flight" and "Step by Step" share massive downtempo breaks with haunting vocal melodies that paint the picture of an eerie dystopian future, while the closing track "Looking Back" ties together the EP's theme of finding balance in a chaotic world.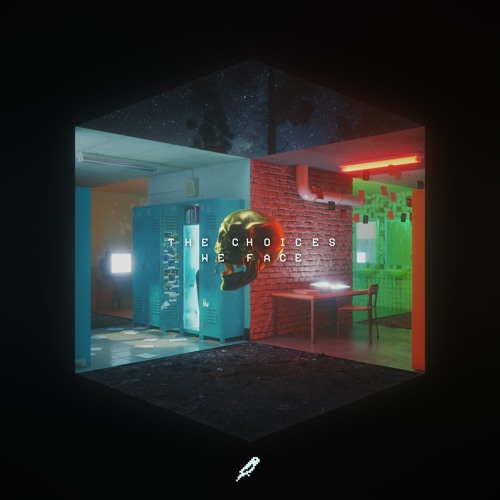 Listen: Droeloe, The Choices We Face
30. What So Not – Not All The Beautiful Things
An album full of collaborations, Not All The Beautiful Things explodes with crafty sound design and dark drops. The album begins with the manic opening track "Warlord" with fellow-Aussies SLUMBERJCK and standout guitar/vocal collaborations with Daniel Johns, Toto (yes, Toto!) and San Holo. Not All The Beautiful Things impeccably captures the energy of a crazy night coming alive while saving space for the brief moments of beauty among the darkness.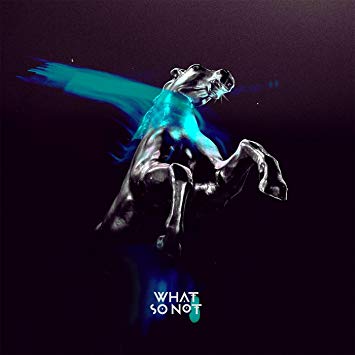 Listen: What So Not, Not All The Beautiful Things
Staff Writer: Danny Grandeur
---
31. The 1975 – A Brief Inquiry Into Online Relationships
"There are no big bands who are doing anything as interesting as us right now," frontman Matt Healy said in an interview with Billboard earlier this year. Their latest album is a seductive stew of pop-rock anthems, jazz, electronica, and heartfelt balladry that offers a snapshot of modern politics, technology, and the millennial experience. This band simply knows good storytelling, via both lyrics and instruments.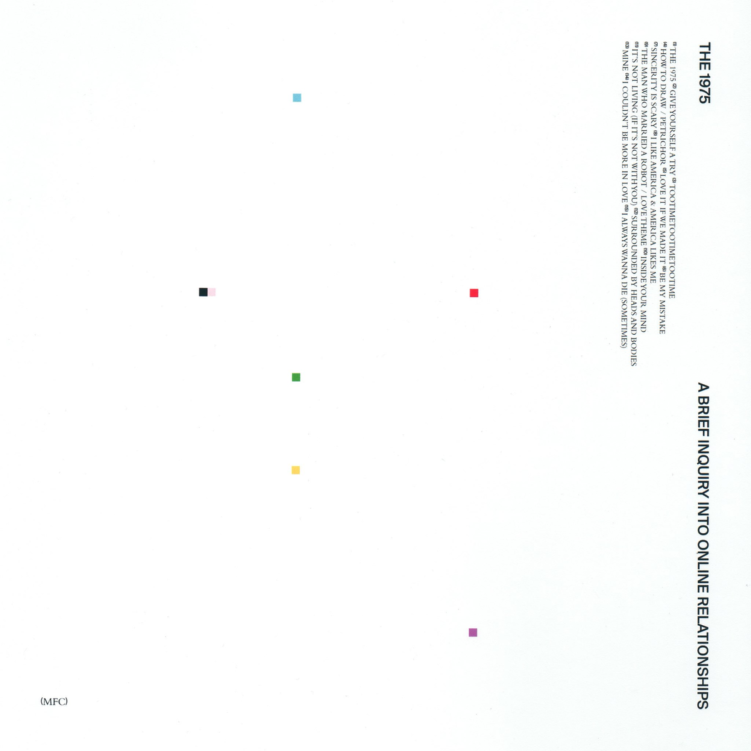 Listen: The 1975, A Brief Inquiry Into Online Relationships
32. Lil Peep – Come Over When You're Sober, Pt. 2
This carefully polished diary from Lil Peep might be the most haunting album of 2018. It's like hearing a ghost tell his stories. Those stories still comfort hordes of young fans who find solace and relief in the painful realness of his music. He was self-aware, comfortable in his darkness, allowing other kids to find comfort amongst theirs.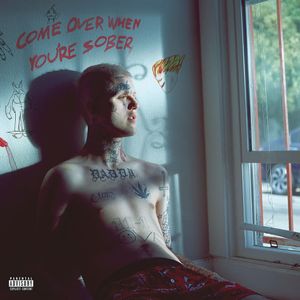 Listen: Lil Peep, Come Over When You're Sober, Pt. 2
33. Bassnectar – Reflective (Part 3)
Sure, I'm rather biased when it comes to Bassnectar – how can I not after experiencing some of his curated events? The third installment of his Reflective series is everything I love about Bassnectar. There's heavy waves of soothing bass ("FSOSF"), creative songwriting experiments ("Whiplash"), headbang-inducing ragers ("Heavyweight Sound" & "Easy Does It"), and delicate moments of beauty ("High" & "The Mothership"). There's never a dull moment on the Bassnectar journey.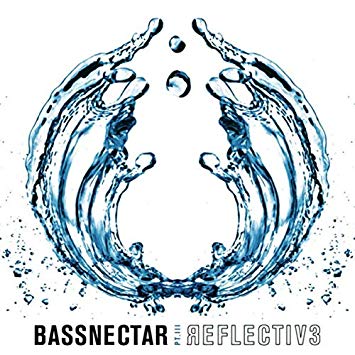 Listen: Bassnectar, Reflective (Part 3)
Staff writer: James Smith
---
In a culture of "sophomore slumps," Alison Wonderland made sure to stand out among the pack in her innovative second full-length effort. AWAKE not only retained commercial success right out of the gate, it marked the point where Alison Wonderland began taking chances and fully exerting her artistic persona into her music. AWAKE is an artistic manifesto. Vulnerable lyrics. Live string instrumentation. Wonderland even sings on the tracks "Here For You" and "Sometimes Love." Taking on topics of self-hate, regret, and death, while upholding themes of strength, empowerment, and happiness, Wonderland really knocks it out of the park.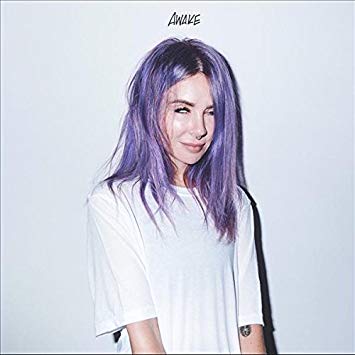 Listen: Alison Wonderland, Awake
35. The Glitch Mob – See Without Eyes
After almost four years since dropping off their sophomore studio album, The Glitch Mob returned in a big way with the 14-track See Without Eyes. A springtime release, a huge album-accompanying world tour, and an updated Blade 2.0 stage set up that would visit every major festival of summer. But the guys are interested so much more in the creating process than the exhausting commercial fall-out. SWE is an intelligent, carefully layered amalgamation of sounds that call upon the Ying-and-yang energy of life. This is the kind of raw, visceral aura The Glitch Mob strives to ignite in their music: one that transcends the listener beyond matter and sound.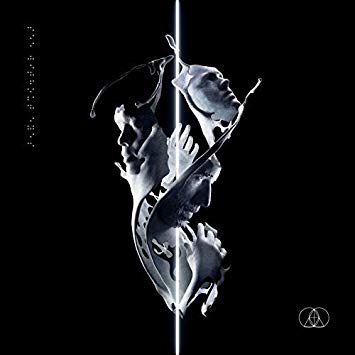 Listen: The Glitch Mob, See Without Eyes
As an independent artist and swiftly rising newcomer in the left field bass realm, Charlesthefirst gave fans quite the surprise with his wholly unannounced end-of-December LP release. The Ascent is a downtempo dreamer's delight and a fully experimental sonic journey through mechanistic sounds that collide with the natural, raw, and organic. The Lake Tahoe native takes real field-recordings of birds, tree, and water in nature and juxtaposes them with tribal bass for a sound that is all his own. The result is a meditative album that allows his fans to relax and fully submit themselves over to a catatonic listening state. This is one artist to watch out for in 2019.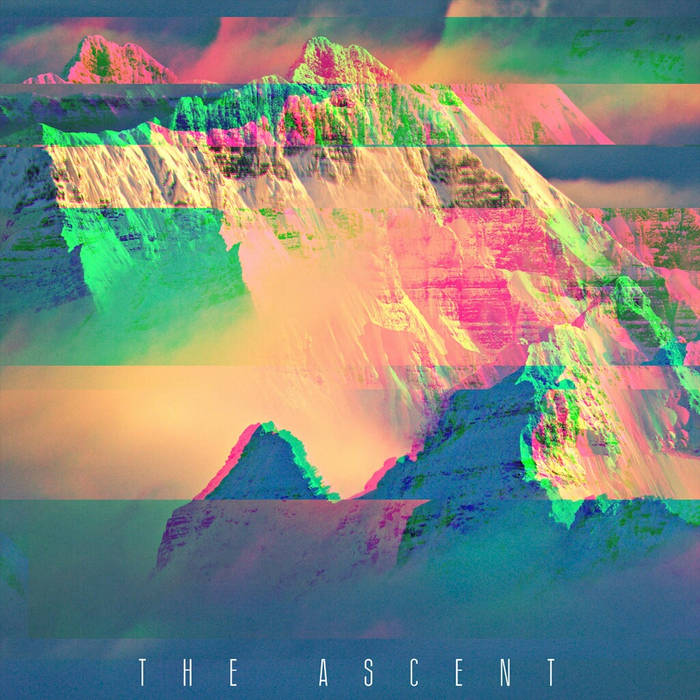 Listen: Charlesthefirst, The Ascent
37. Shades – In Praise of Darkness
As the creative project of Alix Perez and Eprom, Shades took a big step this year in releasing their 12-track In Praise of Darkness LP. Released on Zeds Dead's Deatbeats Records in midsummer, it was instantly praised in the bass music world as groundbreaking for it's deep and dangerous progressions and gravity-distorting experimentation.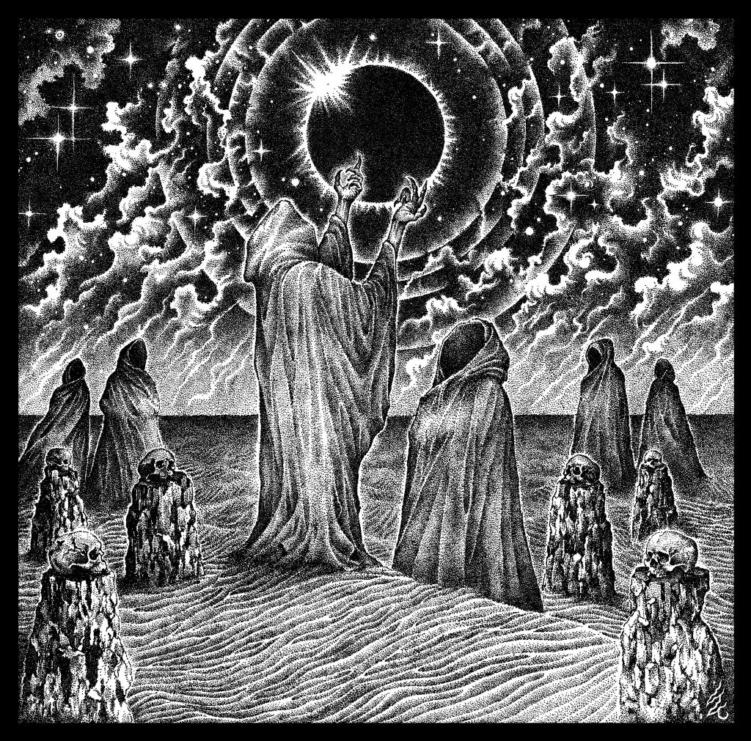 Listen: Shades, In Praise of Darkness
38. Zhu – Ringos Desert
The enigmatic cloaked techno one-man show took his persona to the next level this year. Zhu released Ringo's Desert in two parts, with the first half arriving in spring, while he played out the tracks along his mystifying Dunes tour all summer, and then delivering the full album this fall. It was a release style that caused many fans and critics to scratch their heads. However, the final product was such a cohesive gem that it was quickly praised across many circles.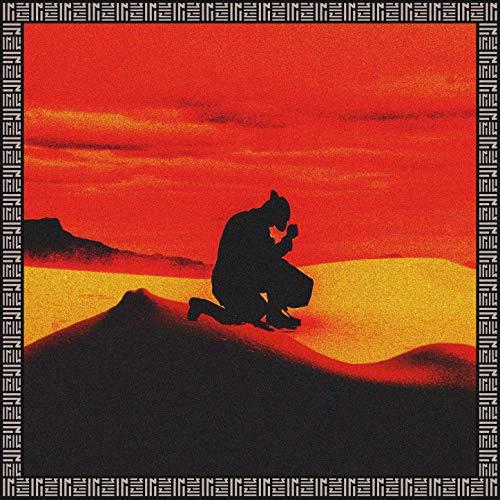 Listen: Zhu, Ringos Desert
Staff writer: Ryan Morse
---
39. Giorgia Angiuli – In a Pink Bubble
Italio-techno Princess Giorgia Angiuli composes a bubbling, dreamy, ethereal multidimensional realm. Her debut proves that the multi-instrumentalist composer isn't just toying around with her sound, but rather honing, refining & redefining her dark, yet colorful emotional techno!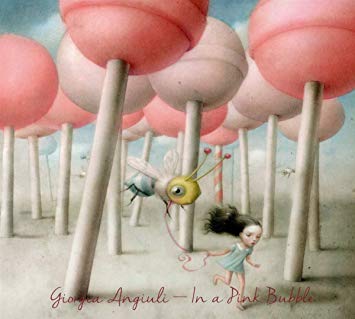 Listen: Giorgia Angiuli, In a Pink Bubble
40. Damian Lazarus & The Ancient Moons – Heart of Sky
Techno-wizard Damian Lazarus and his band of otherworldly shamans guide us through a magical journey of mystifying magnetic techno.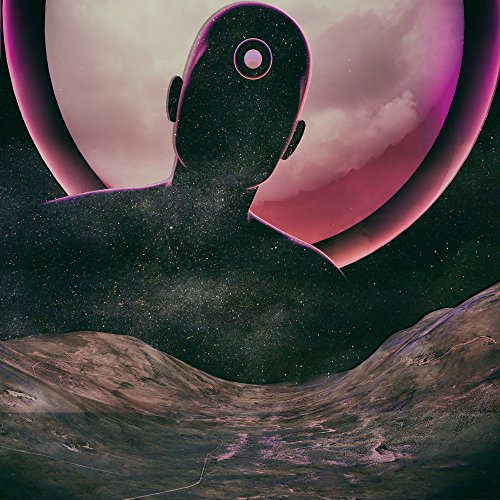 Listen: Damian Lazarus & The Ancient Moons, Heart of Sky
41. Tom Misch – Geography
Wonder-kind Tom Misch maps uncharted territories of sound with his debut album, Geography. You can see the world of musical influences intertwine into this record as it fuses jazz to soul to disco to R&B. This heartfelt record fluidly delves into a spectrum of the essence of his existence that gives you the ultimate feels!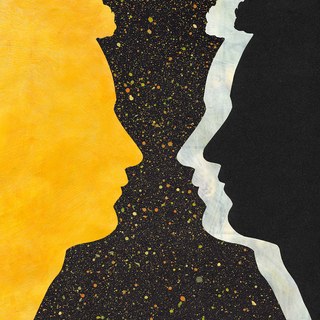 Listen: Tom Misch, Geography
42. Lupe Fiasco – DROGAS WAV
Lupe Fiasco returns in full form with DROGAS WAV. His long-awaited independent label debut, Lupe is freed from the shackles of major label handling and drama that plagued his soul since LASERS. This album allows him to flex and weave through intricate lyrical gymnastics and mindful meditations of a true emcee reflecting geopolitical landscapes of this modern day.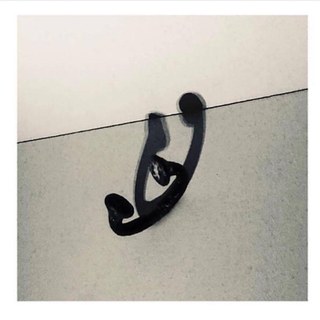 Listen: Lupe Fiasco, DROGAS WAV
Staff writer: Tyler Kraften
---
43. Justin Martin – Set It Off Remixes
One of the most anticipated releases from Justin, maybe ever. His remix of Strafe's famous 808 track "Set it Off" dropped on Dirtybird Records following this year's Campout West Coast. As an added bonus, he created a second "Party Starter" remix for fans to enjoy. While Justin was not the first to sample the track, he was the first dance music producer to receive Strafe's clearance. And with good reason.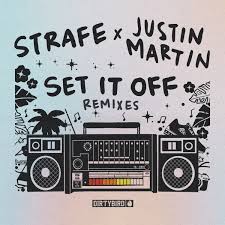 Listen: Set It Off Remixes
44. Perfect Driver – One Hundred
Released as a sort of celebration of the label's success since 2012, the drop of this banging eight-track EP included records from some of house music's heavy-hitters. Boasting the banging sounds from label owner Matthew Anthony, Lenny Kiser, Mark Starr, BOT and many others, this EP secured its spot as one of this year's hardest-hitting albums.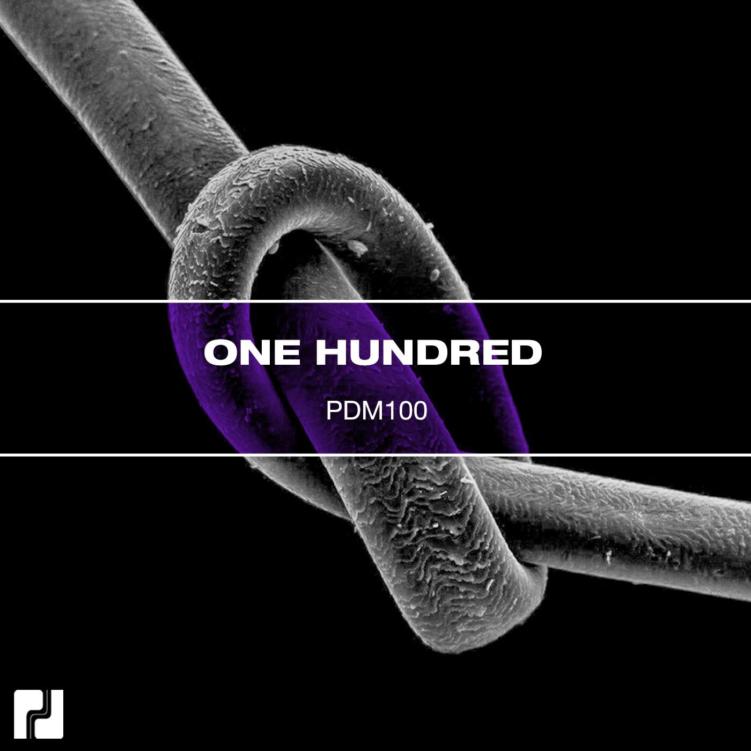 Listen: Perfect Driver, One Hundred
45. This Ain't Bristol – Billy Kenny and Friends 2 EP
It's been a busy year for UK label This Ain't Bristol. Though there are a number of fire releases that deserve mention, the second edition of the Billy Kenny & Friends EP takes the cake for me. Featuring some of the year's most played tracks – Mija's "Afterparty Planet," BOT's "Just a Groove" and others – this album bumps from beginning to end.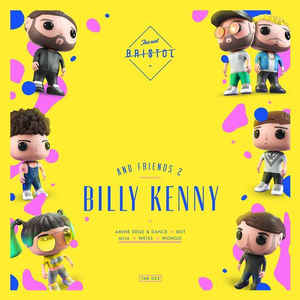 Listen: This Ain't Briston, Billy Kenny & Friends
46. Claude Vonstroke – Live in Detroit
After his performance at Movement in Detroit in May, the Dirtybird head honcho released his set as the label's very first live album. Packed with VIP edits and dark cuts of house and techno, the album is hands down a favorite release from Dirtybird and Claude alike. With 85 minutes of straight bangers, Live in Detroit was one of 2018's essential listens.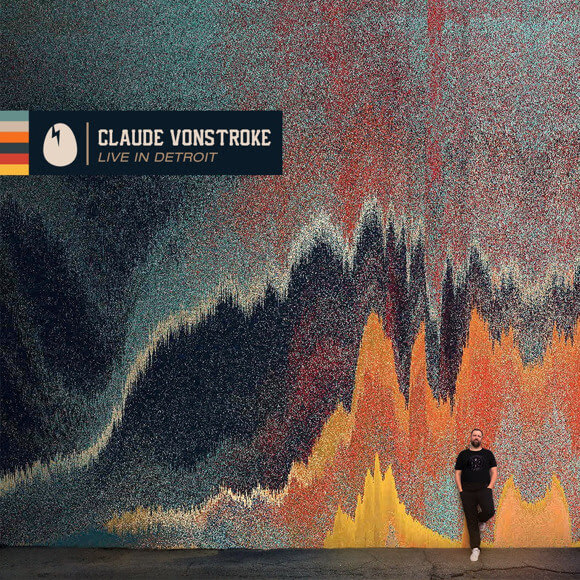 Listen: Claude Vonstoke, Live in Detroit
47. Kyle Watson – Into the Morning
A step away from what we are used to hearing from Kyle Watson, his artist album Into the Morning was easily one of this year's most memorable album releases. The massive 12-song album on This Ain't Bristol features varying sounds from several different artists including Kylah Jasmine, Franklynn Watts, PHFAT and of course, Kyle himself. One of this year's most talked about albums, the diverse release showed another side to Kyle, which made his fans appreciate him and his music that much more.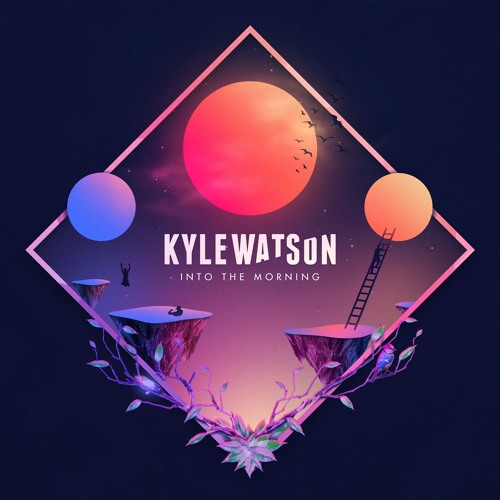 Listen: Kyle Watson, Into the Morning
Staff writer: Katie Estabrook
---
48. REZZ – Certain Kind of Magic
Certain Kind Of Magic is the follow up to REZZ's highly successful debut album Mass Manipulation. Earlier this summer the producer took to Twitter to credit her fans for the album's concept inspiration.
"Before even announcing this album, so many of you actually inspired the idea. People would call me a wizard, or that I cast spells on people, etc. I built off of that idea and created a concept themed project."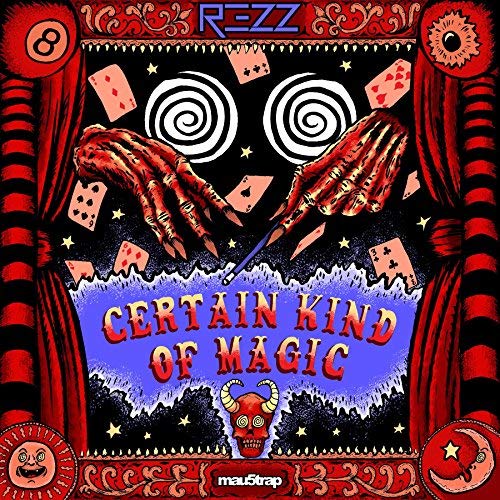 Listen: REZZ, Certain Kind of Magic
49. Justice – Woman Worldwide
Woman Worldwideis a remix album by French electronic music duo Justice, released this past August. Described as "10 years of Justice mixed and remixed," the album features reworked tracks from their discography and it was recorded in a similar way that the duo performs live.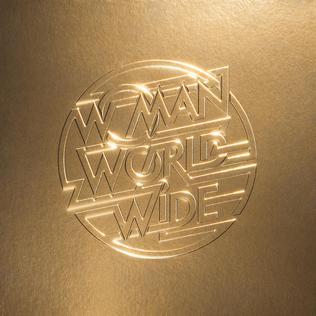 Listen: Justice, Woman Worldwide
50. Jon Hopkins – Singularity
Singularity is the fifth studio album by Jon Hopkins. The album is the following entry in the series from his previous album, Immunity.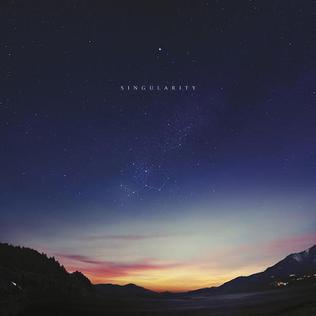 Listen: Jon Hopkins, Singularity
---