If the first track they drop is any indication about how explosive the rest of an artist's year will be, then consider Rich Furniss' 2022 debut dynamite soaked in gasoline. 
The track blends the best elements of old-school house with a refreshed and unhinged perspective that jolts you right out of your seat. Titillating vocals tip-toe and shimmy from measure to measure as Rich Furniss loops you further and further into his house-made symphony of bliss. Leaving you wanting more, the track is perfect for the club circuit and would make perfect sense being poured out at scenes like Élia Beach Club or the Brooklyn Mirage.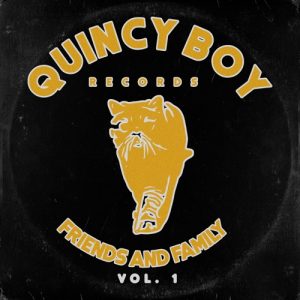 Since taking off about two years ago this month, the Rich Furniss project has been nothing short of spectacular. The New York-based house and disco DJ/Producer formally known as MopTop has enjoyed tremendous success which includes working with Diplo, Rick Ross, and Chromeo while playing sets at big-time events like Governor's Ball and Miami Art Week. But recently, he has taken his talents in a new direction. A direction that is only further underscored by his most recent release.
"Suddenly" also piqued the interest of fellow New Yorker Lefti who included it label Quincy Boy Record's first-ever compilation. Here is what Furniss had to say about the nod.
"I've always been a big fan of all the music Lefti has made. Over the last few years, we have become great friends and do frequent B2B sets. I'm honored to be on his label Quincy Boys first Compilation."
Expect "Suddenly" to be the first track in a long line of releases and other surprises that Rich Furniss has planned for 2022. This is one artist you don't want to lose sight of.