After a highly-successful North American run, Porter Robinson has set his sights on taking the Nurture tour overseas.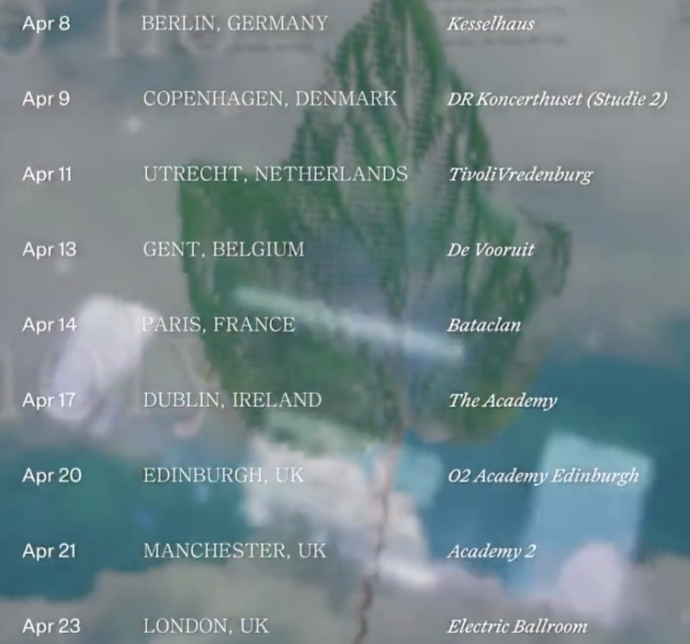 Following the release of Nurture earlier this year, Porter Robinson announced the 30+ show tour to take place across the USA that made stops in Las Vegas, LA, Washington D.C., and several other high profile locations with tickets oftentimes selling out and/or second nights being added.
Given the fact that Nurture was Robinson's first album in over 6 years, there was a lot of anticipation in seeing him perform it live and giving it that real-time execution that fans have seen him roll out time and time again. In addition to the popularity of the album, the production and stage design are also what really moved tickets and drove people to travel miles to see him perform.
The set consisted of an LED wall and floor that measured around 24×16 feet, which would occasionally vary depending on the allotments of the venue. As Robinson moved between his sampler, synthesizer, and piano, the environment would change as well, featuring breathtaking visuals and sometimes even becoming interactive such as when he dances across the visual of a giant piano in tune with the keys from "do-re-mi-fa-so-la-ti-do."
View this post on Instagram
As the tour progressed, you could see just how much the performances meant to Robinson as he oftentimes would preach his heartfelt appreciation to the crowd or follow sets with sentimental social posts.
View this post on Instagram
The North American tour featured the likes of Jai Wolf as the opener among others sometimes thrown in (Toro y Moi, Wavedash), but as of now, no supporting acts have been announced for the European run. However, this will most likely change knowing the affection and admiration Robinson has for his fellow producers.
For more information on the European tour and to secure your tickets, head over to https://www.nurturelive.eu/