Kicking off the 2022 festival season earlier this month, Okeechobee Music + Arts Festival was everything and more as they celebrated the 5-year anniversary.
One of the only festivals held in 2020 before COVID struck, Okeechobee set the stage once again for an exciting 2022 festival season, leaving fest-goers optimistic and ready for what's to come. With Insomniac behind the helm and as an OG Okeechobeeing, this year's edition was fantastic and much improved from year's past. Here's River Beats' review of the 2022 Okeechobee Music + Arts Festival, and what to expect for those looking to attend next year.
The check-in process
Prior to this year, the box office was located fairly close to the festival in a large muddy field. This year, the box office was about a 20 minute drive away from the festival, proving inconvenient for those that opted to use the airport shuttle provided by Insomniac. Not sure why the location change for the box office, but for next year I recommend moving it to its old location.
From the 20-minute away box office, it's a single-file lane into the festival with minimal lights. If you're driving at night be aware of creatures crossing the road and make sure to have your brights on. Campgrounds were large and spaced out, reminiscent of Bonnaroo, but quite the walk for those that were stuck near the entrance of the festival. Many attendees brought bikes which was a great idea, and they rode their bikes to Sunshine Grove where a bike rack was waiting for them.
The Festival Grounds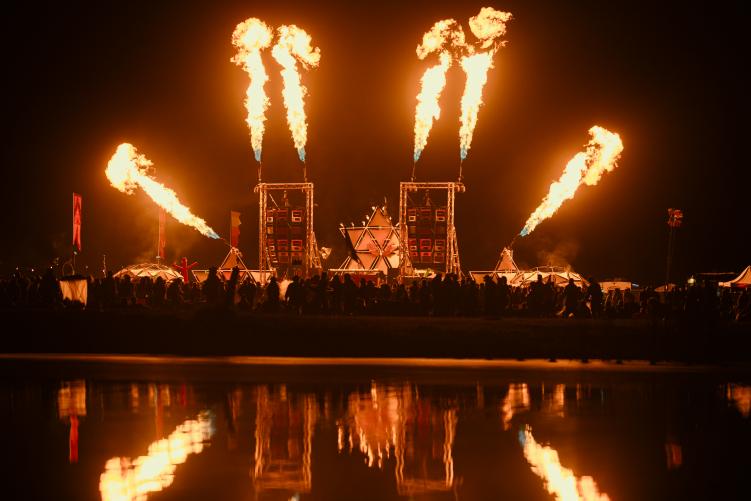 Home to the Be, Here, and Now stages, Sunshine Grove was a treasure trove of musical delights and exciting activations, like the Liquid Death Country Club and Death to Plastic interactive recycling build out. There was plenty of space for attendees to spread out and play with hoops and other flow toys, or chill on the ground and watch the trees as they blew in the breeze. The expansion of Sunshine Grove was much needed, and the move of the Here Stage was a great idea for minimal disruption to the "Be" and "Now" stages.
Aquachobee was home to bumpin' bass and exciting artists during the day, plus a CharlestheFirst memorial, and a ferris wheel that overlooked Jungle 51. From the outside looking in, Jungle 51 looked intimidating; but once you walked through the trees, attendees were awakened with crazy lasers, fog, and an abandoned spaceship that crashed in the jungle to serve up techno beats. Other notable stages and activities include the firey Incendia stage and Chobewobee Village, home to plenty of oddities.
Day 1
For those that were anxious to get to the festival, Thursday was a fully stacked festival day and kick-off for Okeechobee. What made Thursday really special for attendees was a CharlestheFirst tribute set with No Name. CTF was scheduled to play the festival as a solo set and with Lab Group. And closing out Thursday night was none other than Space Mom herself, Rezz.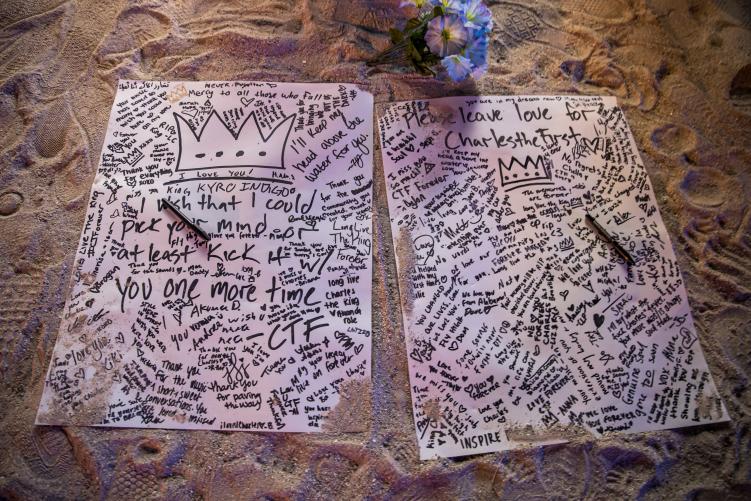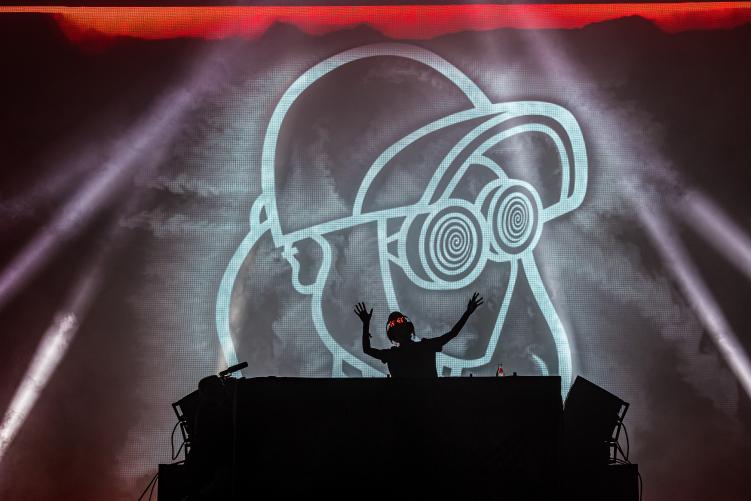 Day 2
It was a diverse night for music, and a special treat for European electronic music fans with special sets from Four Tet and Ross from Friends, both hailing by way of the UK. Earthgang and Gary Clark Jr. were engaging acts on the Be and Now stages, and Caribou brought out the full brand for an evening of dancing.
Tame Impala closed it down with groovy synths and silky smooth vocals from Kevin Parker. If you get the chance to see Tame Impala, do it – BUKU folks: I'm looking at you! Favorite acts of the evening were quite unexpected: Four Tet and Ross from Friends.
day 3
Megan thee Stallion and GRiZ all in one day? Fans were pumped for Saturday night's stacked lineup ranging from booty-shaking trap with Troyboi to underground techno with Volvox, the day's festivities were created to please. Megan brought out some hot girls to join the stage and shake their stuff. GRiZ shed a tear. The PowWow! featured George Clinton and Parliament Funkadelic with Brandon "Taz" Nieuderauer and Mononeon, though there was some sound issues at first they worked through it quick for a fantastic and once-in-a-lifetime show!
Washed Out performed a fantastic set to a smaller crowd at the Now stage. Though attendees couldn't be everywhere at once, Lab Group, Soul Clap, Cannons, Romare, and Rome in Silver all led the way for a fantastic Saturday night.
Day 4
Day 4 was another beautiful day with great weather. From the press selects featured below, day 4 was a great day for attendees to finish their exploring of the festival grounds. From tea tastings to photo taking in Chobeewobee Village, it was a great conclusion to the festival. Fans were most excited for sets from Troyboi, Manic Focus, Mize, and Jungle. Porter Robinson closed out the "Be" stage.
Over in the the techno Jungle 51, Nastia performed a set dedicated to her home country of Ukraine and Sven Vath led Jungle 51 into the wee hours of the morning, playing as late as the Okeechobee team would let him. Flying Lotus closed down the "Now" stage and Clozee shutting it down at the "Here" stage – people pouring out of the tented area.
Overall and as an Okee OG, it was great to see improvements to the festival grounds and campgrounds though there's always room to grow. Insomniac has received feedback from attendees on what they hope to see for next year's edition, and I hope they use this feedback to continue to get better and better with each year. It was a great festival and event, and we are so excited that festival season is back!
Visit Okeechobee's website HERE to stay up-to-date for next year's event.
Featured image via Juliana Bernstein for Insomniac | Four Tet