Nora en Pure's Purified series is a favorite amongst House and Indie Dance fans. Every week, she personally curates a "Purified" hour-long listening session filled with fresh music. For Miami Music Week this year, the Swiss based producer [Daniela Niederer] is making her series come to life at Delano Beach Club.
The lineup for the day showcases Daniela's love of connecting the dots "between different and disparate sounds, styles and scenes". Starting from top to bottom, artists include: Sons of Maria, Siege, Mat .Joe, Huxley, Doorly, Croatia Squad, and an Autograf DJ set.
This party is one of the first events kicking off Miami Music Week. Plus, it certainly is one that you don't want to miss! The party begins at 5PM. More information is below.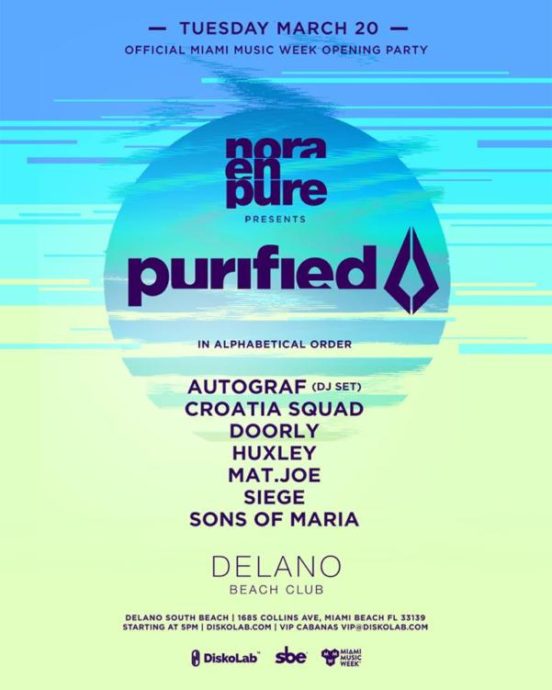 Featured image via Gustavo Caballero.