The past year has seen players of every size join the festival circuit and try their luck at throwing multi-day events. While some crashed and burned, others found success and established themselves as festivals that people will flock to yearly. And although the fallout from quarantine was disastrous for the festival circuit, it also created this even playing field where new and ambitious festivals are rising from the ashes to make a name for themselves.
Among this new generation of festivals is Nocturnal Funktion, a three-day festival set to take place in Camp Timber Trails of Tolland, Massachusetts this Memorial Day Weekend. Despite being its first year, Nocturnal Funktion isn't being run by any rookie curator. The team behind the function is none other than Soundz OrGanic, a New England promotion company that has been steadily throwing shows for the past few years.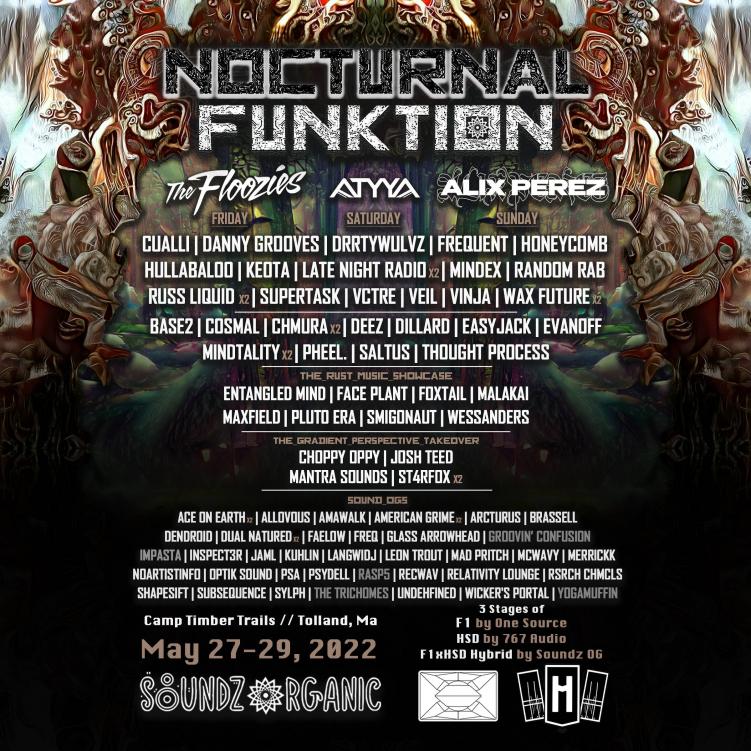 Known for putting an emphasis on sound systems, Soundz Organic's shows have beckoned in some of the biggest names in underground bass. For their inaugural festival, they are calling upon the likes of Alix Perez, ATYYA, and The Floozies to headline the event while bolstering the rest of the tiers with even more hard-hitting acts. 
As for the location of the event, Camp Timber Trails, attendees will have 400 acres to camp and frolic in addition to cabin options and a lakefront. It does not appear as if Camp Timber Trails has hosted an electronic music festival like this in the past, although prior events seem to match the kind of vibe and aesthetic that should be present on Memorial Day Weekend. History aside, the location is breathtaking, so expect to soak in some of nature's finest every day you're there.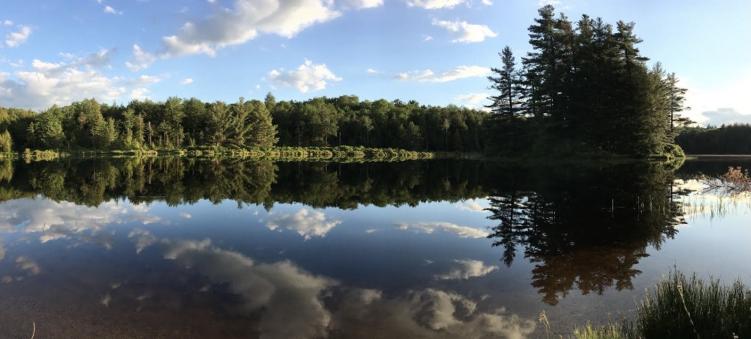 As mentioned, Soundz OrGanic doesn't cut corners with sound design. The main stage will be provisioned with full Funktion One sound by One Source Productions, the Jamtronic after-hours stage is full HSD Sound System by 767 Audio, and Soundz OrGanic's very own Funktion One x HSD Sound System will be supplying another after-hours stage. Occupying some of these stages will be east-coast labels The Rust Music and The Gradient Perspective who are sure to be flexing these systems to their fullest capacities.
With music running from 12 PM – 5 AM/sunrise, attendees will have plenty of activities to immerse themselves in including projection-mapped stages, over 90 different artists, yoga, workshops, vendor villages, live painters, flow performances, fire performances, art installs, food vendors, and more.
As a smaller festival, tickets to Nocturnal Funktion will not last long. So snag your tickets to the multi-day event now and follow the links below to keep up with festival announcements.
Nocturnal Funktion