What a great Friday in the world of music! King of Sound Bassnectar and future bass up-and-comer k?d have both released new music today, and we are more than thankful for the announcement.
Bassnectar
It has been quite some time since bassheads were blessed with any new Bassnectar. Since the release of Unlimited last June, fans have been craving something new. With the announcement of Basslantic City in New Jersey, Basscenter in Virginia, and too many festival sets to list, many have questioned if new music was even possible. How can someone curate all these events and spend time in the lab?! Bassnectar has been teasing new music and assuring fans that the wait will be worth it. It was just a matter of time.
Bassnectar's track was actually released in his takeover mix through Night Owl Radio/Insomniac Events, which you can listen to below.
you can find the track from 19:52-21:22
The song, featuring ATLiens, is a dark and wubby track that will transport you straight to the underground. The sounds from both Bassnectar and ATLiens are distinct in the track and combined, a stellar mix of vocals and production is beautifully created. Fans have been anxiously awaiting the release of this one, check it out below.
k?d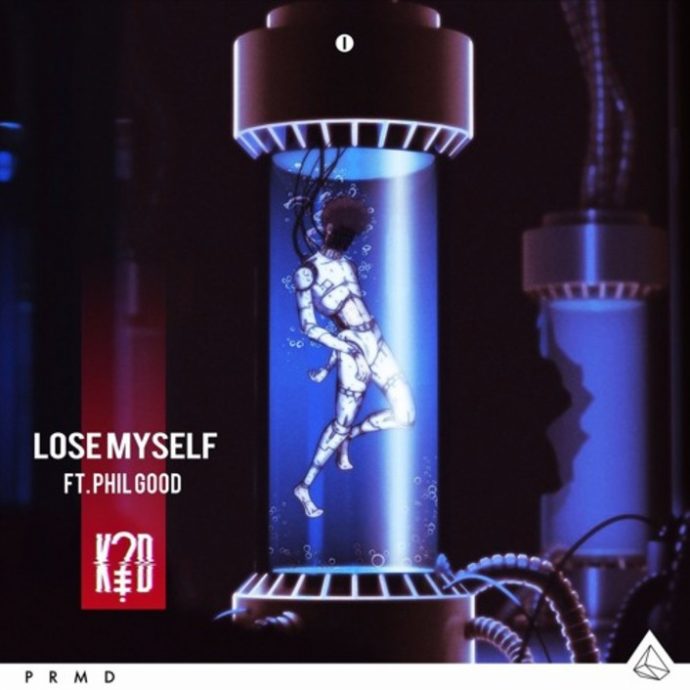 In addition to Bassnectar, elusive k?d has also released a track today. Featuring Phil Good, the track titled "Lose Myself" includes k?d's electronic production techniques of signature drops and a climatic buildup, tied together with melodic vocals from Good.
K?d's production has been linked closely to Porter Robinson; however, in the past few months, he has been distinguishing himself more as an individual producer with his own sound. His entrance into electronic music, and future-bass more specifically, has been a quick one. After his first festival debut at BUKU Music & Arts Project last week and a handful of shows in California (including opening for JAUZ and The Chainsmokers), anything is possible for this lovable kid.