Loner, the new album from Alison Wonderland is available now everywhere. Stream the full album here.
---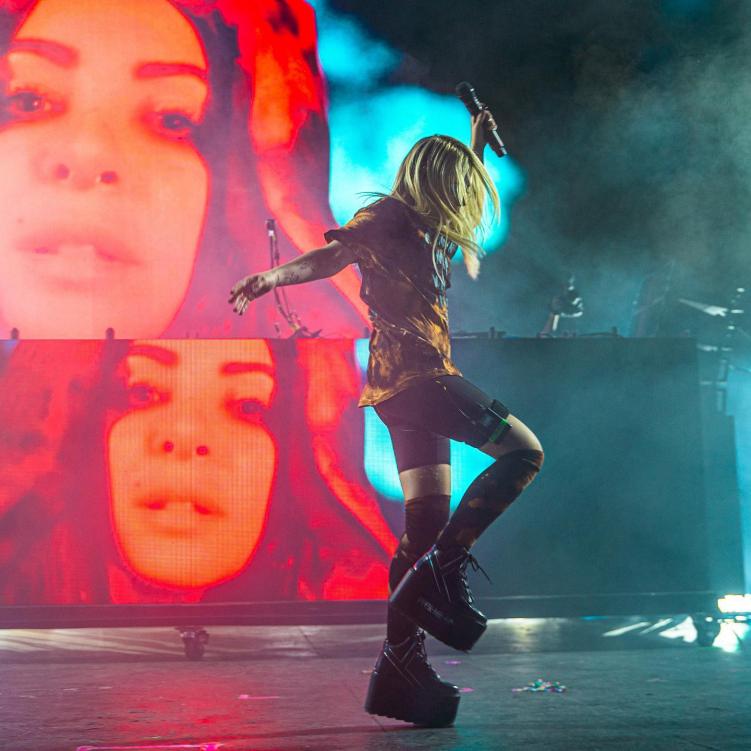 For Alison Wonderland, her new album Loner feels like a rebirth. On the artist's first album in over four years, she's decided to shift the narrative of her past and start fresh.
"I realized that I have always seen myself as the victim of my story," she says. "This time, something shifted in me, and I decided that I didn't want to be the victim anymore." 
The Aussie producer, singer, and songwriter has always worn her heart on her sleeve through her music. She's always been candid with her fans about her mental health struggles, and her raw & personal lyrics often read like diary entries rather than hit dance records.
But don't let her vulnerable nature fool you, Alison Wonderland is a powerhouse of opposing but equally mighty forces. Her music is delicate yet explosive. She turns the pangs of hurt into empowering mantras for massive festival crowds. Even her look – a petite blonde swathed in oversized T-shirts and 4-inch platform boots – is enthrallingly contradicting.
The Making of Loner
Loner tells the story of Alison's mental evolution through challenging personal events and a global pandemic. She described it as her "rock bottom," and that's when she began her new album.
The delicate track "Forever" opens the album as Alison comforts us: "it will feel like forever until it doesn't." From there, she takes us through the underwater chill-hop feel of "Safe Life" into the undeniable anthem "Fuck U Love U."
Personal standouts are the pounding drum 'n bass & deep subs of "Eyes Closed," and the glassy synth-pop of "Something Real." The latter track received an accompanying music video released the day before the album. The "Something Real" video shows the singer floating through candy-colored digital spacescapes and pleading "we're right here, so give me something real."
It's an expected success, with her two previous albums both hitting No. 1 on the Billboard's Top Dance/Electronic Albums Chart. But there's something exceedingly timely about Loner. It tells the story of a young optimist navigating confusion and obstacles but coming out stronger and independent on the other side. Alison hopes the album will empower others and reassure them that: "it will be ok."
"(I decided that) whatever I wrote from here would empower me, and help me find strength in this loneliness," she says.
In 2022, as we emerge from past years of cloudy change and isolation, Loner arrives just in time to remind us to look ahead to a better tomorrow.
---