The Knew Conscious art gallery and venue has been chosen by Westword as the best venue for after-hours shows in Denver. At a time when the late-night scene in Denver is undergoing a renaissance, this nod from such a recitable publication does all but crown them as king.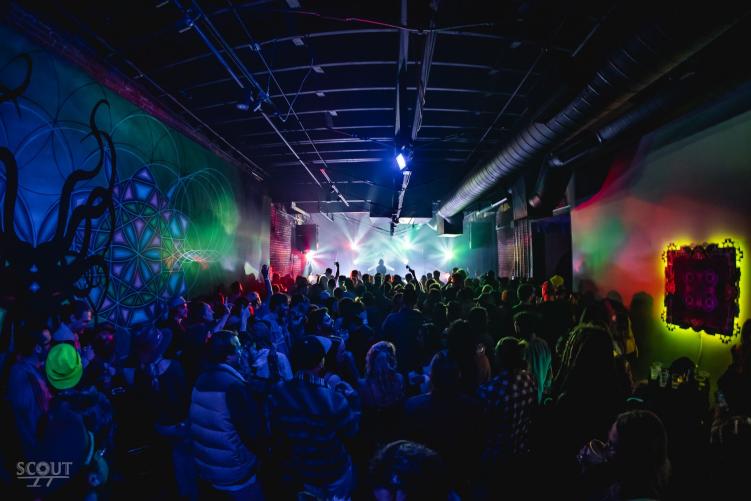 As a nonprofit artist collective, Knew Conscious is a members-only club that invites its guests to exclusive shows and events that include festivals, art exhibitions, alien fashion shows, and our personal favorite, high-vibration electronic shows. Up next on their calendar, Knew Conscious is hosting Thug Scouts with River Beats' artist to watch, Audio Goblin, for support.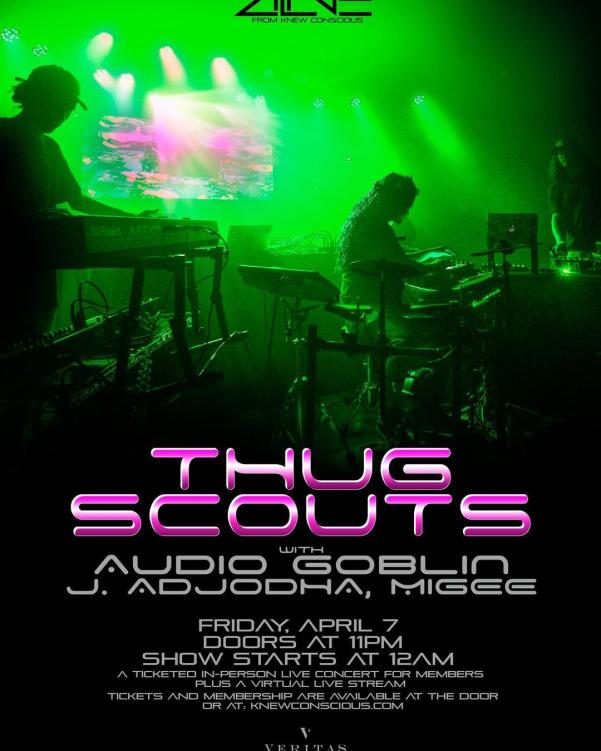 Recently, we spoke with Knew Conscious to hear a little bit more about the history of the best after-hours club in Denver and the plans for the show with Thug Scouts and Audio Goblin.
River Beats: What is Knew Conscious and why was it started?
Knew Conscious: Knew Conscious applies to the power of interdisciplinary arts to inspire creativity and cultivate community. Using the universal vibrations of visual and performing arts to bring like-minded artists and patrons of the arts together, Knew Conscious invites its members to walk through life authentically harnessing the creative spirit that lives in all of us. Knew Conscious was founded in 2011 when founder and artist, Kurt Redeker, produced his first series entitled 'A Light in the Dark.' As detailed further below, Redeker's vision was realized after a retreat to Chavin, Peru that inspired him to open an art gallery to showcase his own work that would later evolve into an artist collective that presents the talents from all types of artists and creatives.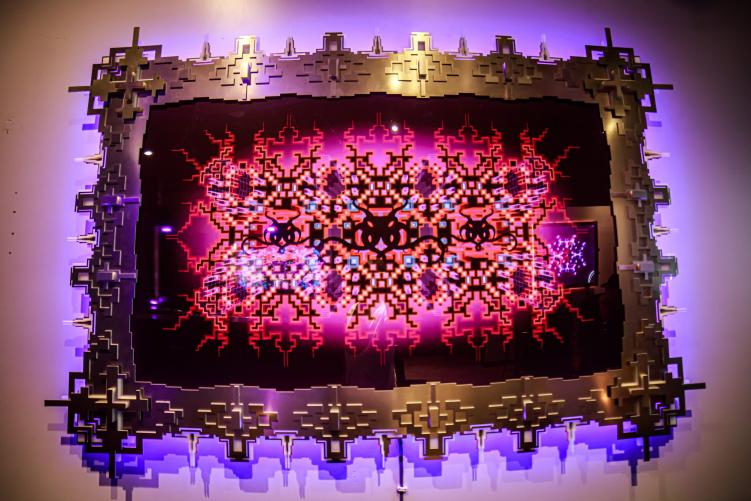 RB: What are the benefits of having an organization like yours built and run by artists?
KC: Art is love, love is creation, creation is inspiration and that's what we're all capable of. When you step foot into Knew Conscious, we want everyone to realize their power within and free themself from any fear, judgement, and limitations. In addition to Redeker, the majority of the staff is comprised of musical artists, creators, community activists, and beyond who are are all embodiments of walking down paths of individuality and universal acceptance.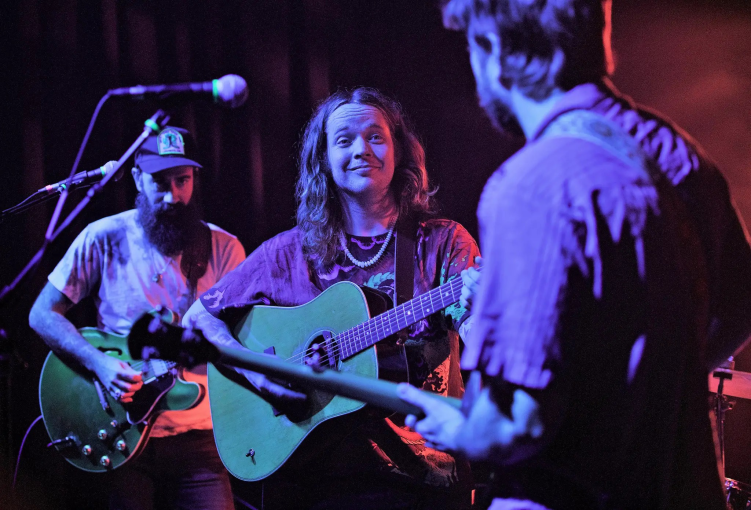 RB: What kind of artists and musicians do you like to have at Knew Conscious?
KC: We don't definite ourselves by singular styles of music and have no limitations as far as what kinds of talent we are looking to bring in. We have members from all walks of life with eclectic tastes in music, so we book all styles/genres of music to curate to all types of members. If you have an expansive mind and lead your life with authenticity, you share our vision and are somebody we want on our stage.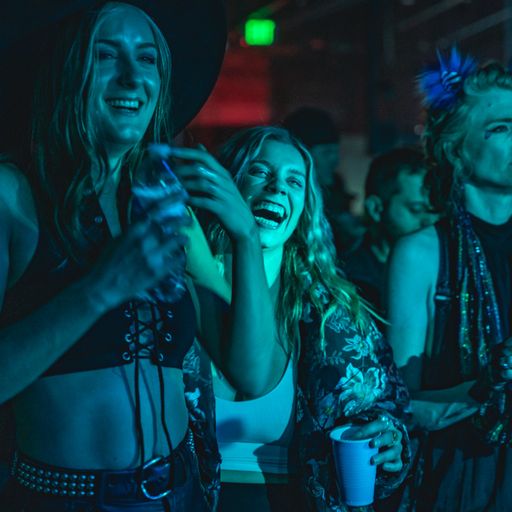 RB: Why did you choose to use a membership-based platform for your gallery and events?
KC: We're a 501(c)(7) non-profit social club around the arts and we don't take dividends. All of our members contribute to our vision and help us create this collective home around the arts. The more members we have, the more we can do and the more we can provide our members in terms of programming, round-the-clock-offerings, and putting more value back into the club. While members pay monthly dues, everything on the inside is free and we are not relying on profits from alcohol sales or exploiting artists through unfair offers and lack of transparency. Ultimately, we get to expand this vision together and no one is greater than anyone else, so the sky's the limit.]
RB: Why should someone become a member of Knew Conscious?
KC: We want our members to feel like they're a part of something whether it's connecting with a like-minded community, helping bring new ideas into the space, or attending expansive programming offerings. Our members' contributions are being used to curate the space and helping us build a collective home. Our organization revolves around its members. Without our members, there is no value and that value gets put back into the club. Over the past two years, we have constantly evolved and been able to bring in internationally acclaimed acts who members have requested and been able to make several upgrades in our space in terms of production, hospitality offerings, and beyond because of contributions from members.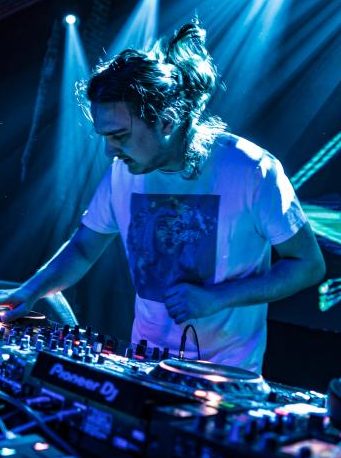 RB: Why did you want to have Thug Scouts and Audio Goblin at this particular show?
KC: Liam (of Thug Scouts) has been a part of the Knew Conscious community since the inception of his former project Templo and Ryland and Phil (of Thug Scouts) put on an incredible show with Beak Nasty a couple months ago. When we heard that they had a new trio project, we couldn't wait to bring them into the space. Audio Goblin was a recommendation from Thug Scouts' agent, Angela Jensen, who we've worked with for years. So we took her recommendation to heart and added him to the lineup after a recent successful show at Cervantes'. We are excited to give him a warm welcome to the Knew Conscious stage for his debut performance at our space and have been bumping his music all week!
During our conversation with Knew Conscious, we also got the chance to speak directly to the founder, Kurt Redeker, about a retreat to Peru that ultimately led to the establishment of Knew Conscious and the ideas they project.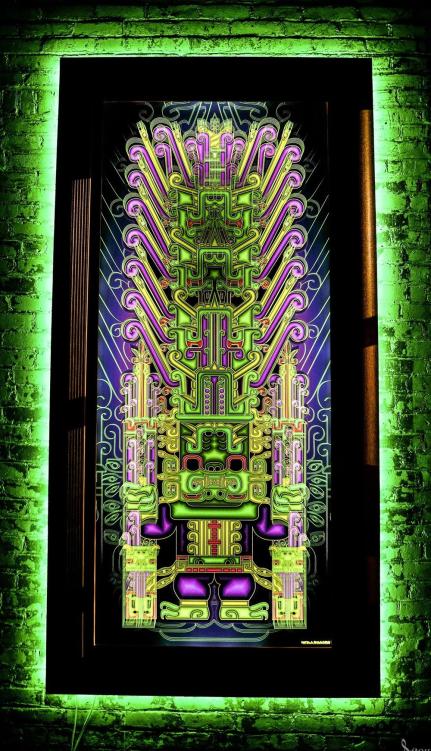 RB: Can you speak a little bit about your retreat to Chavin, Peru, and in what ways it is portrayed by Knew Conscious today?
KR: I was invited on an art scholarship to a multi-ceremony retreat in Chavin, Peru. Using plant medicine as a vessel, I had an eye-opening experience that told me to open an art gallery to showcase my artwork. My first piece is entitled 'Estela Ramondi' based on The Ramondi Stele, a sacred object and significant piece of art of the Chavín culture of the central Andes in present-day Peru. Prior to my journey to Peru, I had been left some money from my father who had passed away and was planning on buying a car and some other materialistic objects. While under the spell of plant medicine, my mind was opened and it gave me the power to open a facility around the arts. 
RB: Why does the art in your gallery work so well with the musical acts you bring in? 
KR: My artwork is based on mathematics and patterns. Patterns create vibration. When you think of music, sound is based on vibrations and when you look at my art, you see highs and lows that reflect vibrational frequencies and patterns. Time and counting create frequencies in music and my art is a visual representation of how those vibrations make you feel.
RB: How do you recommend people expand their consciousness today?
KR: You need to believe in yourself and love yourself. When you perceive your own journey, you realize that no one is telling you what to do and you can aspire to achieve your own greatness.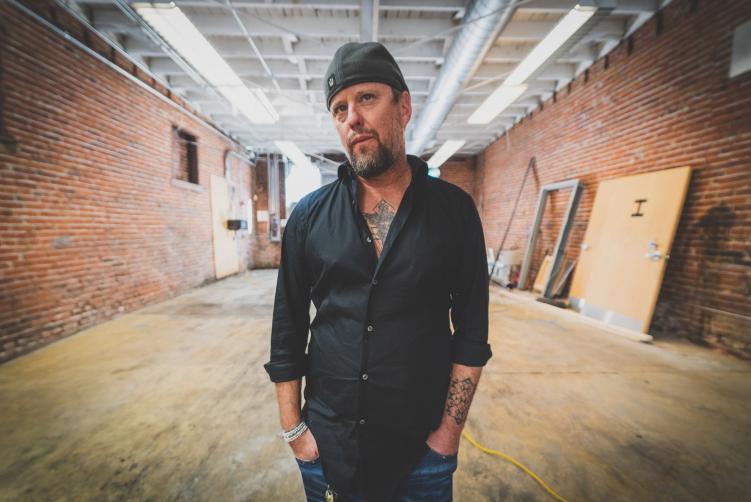 The ideas of Knew Conscious and its founder are bold, fearless, and appear to live without bounds. Keep up with them in the links below as they continue to set the Denver after-hours scene ablaze.
Follow Knew Conscious