Still deciding on where to spend New Year's Eve this year? Fresh Start Festival, held at The Midway in San Francisco, is high on our radar for our most anticipated NYE parties to check out.
Why are we super excited about Fresh Start Festival? We'd love to tell you. And btw, tickets are still available here.
Here are the top 5 reasons we can't wait for Fresh Start Festival at The Midway SF:
5. The lineup 🤯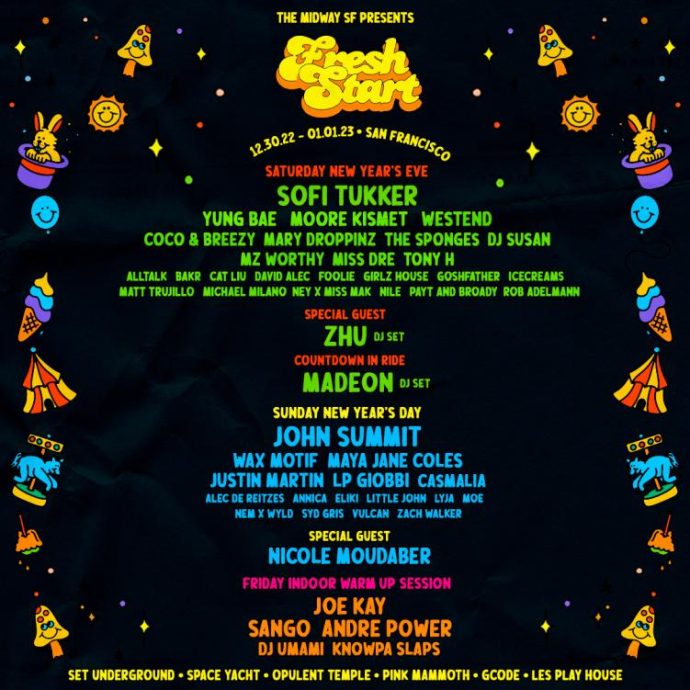 We know an amazing music festival is not just made from a great lineup, but sheeesh – Fresh Start Festival certainly brought it when they curated this.
There are so many artists on here that have made the top of our festival bucket list and we are so excited to see them in one weekend.
To name just a few of our top anticipated acts, we are really looking forward to John Summit, Sofi Tukker, Nicole Moudaber, and of course, ZHU. Don't even get us started on how amazing it will be to see Madeon bring in the new year!
Some additional honorable mentions: Mz. Worthy, The Sponges, Wax Motif, Maya Jane Coles (but honestly, every single act on here would be a dream to see live)
4. The venue 🌉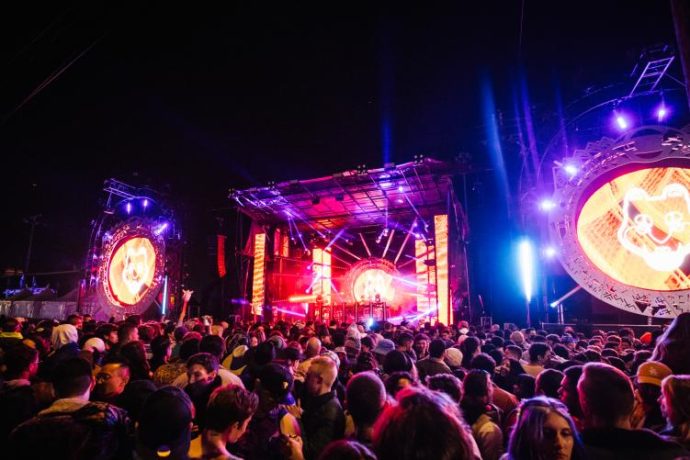 The Midway SF is an incredible waterfront venue that hosts multi-room experiences for guests. For Fresh Start Festival, they go all out and present their stages "block party" style with a unique array of different vibes for festival-goers.
This multi-stage set-up mixed with their waterfront location gives the perfect opportunity to turn up and dance.
Oh, and did we mention…. they have FunktionOnes?
3. The vibe 🤩
This goes without saying, but the vibes are notoriously immaculate. We love seeing everyone decked out in their furs, hats, and fabulous NYE gear. We love the silliness that house music culture brings and San Franciscans know how to get downnnn with the silly.
Spending NYE at a festival like this is the best way to start off the new year with great vibes and new intentions.
2. The food 🍕
The Midway Culinary team has been hard at work perfecting their NYE menu and the festival will have several Food Truck vendors throughout the venue. Last year, they went all-out on their VIP catering selections with an oyster bar, prime rib, and even an all-you-can-eat sushi bar on New Year's Day. Expect to be wow-ed by this year's spread as well!
1. A Fresh start! Hello, 2023!! 🎉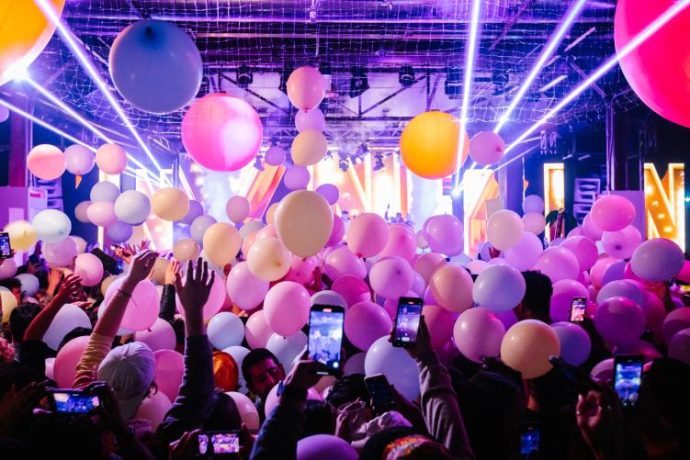 2023 feels like the fresh start that we all need to continue rockin' our goals and jump into this new year on a high note. While we can't predict the future… we have a feeling it's going to be a great year ahead.
---
Fresh Start Festival is held at The Midway SF with both outdoor and indoor stages on December 30 – January 1 and tickets are still available online.