EAZYBAKED & DMVU are set to headline SHIFT at Cervatanes Denver on Thursday, May 12. Tickets are moving for this one. Grab them HERE! 
---
If you've been keeping up with the bass and electronic music world over the past year then chances are you have heard of Orlando-based duo, EAZYBAKED. Sharing fanbases with artists like CharlestheFirst and Tiedye Ky while also carving out their own respective niche in the industry, EAZYBAKED has been moving further and further into the focal point of audiences everywhere.
This year, after a slew of singles, EPs, features, collaborations, and stunning live performances, EAZYBAKED dropped their debut album, Intertwined, which perfectly captures the duo's signature sound and untapped production capabilities. 
The 10 tracks on the album duck and weave through several different subgenres and themes but a majority of them make their beds using the foundations of broken-beat bass. Running with the Lost Dogz crew, EAZYBAKED has surrounded themselves with some of the rawest talents in the industry and their music is showing it.
Recently, we caught up with Eric Ray and Andrew Principe of EAZYBAKED to talk about the new album, touring, production techniques, and their upcoming performance at our very own SHIFT Thursdays.
SHIFT has been River Beats & Cervantes' ongoing Thursday night series at Cervantes Masterpiece Ballroom in Denver. The EAZYBAKED guys are headlining Thursday, May 12, with support from DMVU.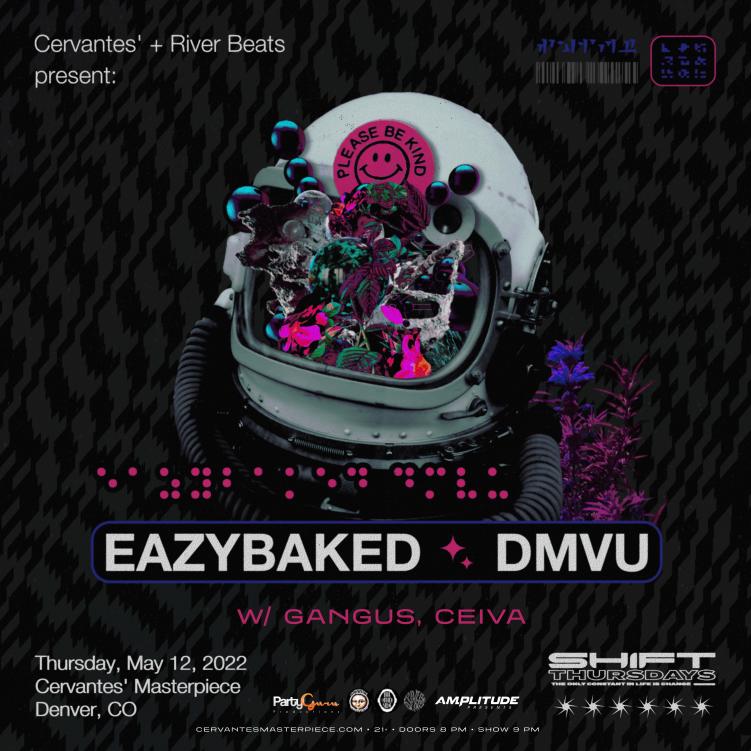 RB (Max): Congrats on your first album and accompanying tour! How do you guys feel about this massive milestone?
EAZYBAKED: "It's pretty surreal. We still have to take a step back sometimes and remind ourselves how dope this opportunity is and how grateful we are to be doing what we love."
RB: I'd love to hear a little bit about the production of the album. Did you guys use any new techniques, instruments, or hardware/software for this project?
EB: "Quite a few actually. Since this album has been in the works for 2 years, give or take, we've learned a ton of new methods and techniques during this time. Most of it is related to mixing and improving our sounds from a more logical standpoint."
RB: What was the hardest part about making the album and what was the most gratifying?
EB: "Being content with the finished product, or rather just knowing when to say Ok, this track is done. Most gratifying is when you can listen to the entire album from start to finish, and not think of one single change to make and you know it's done at that point."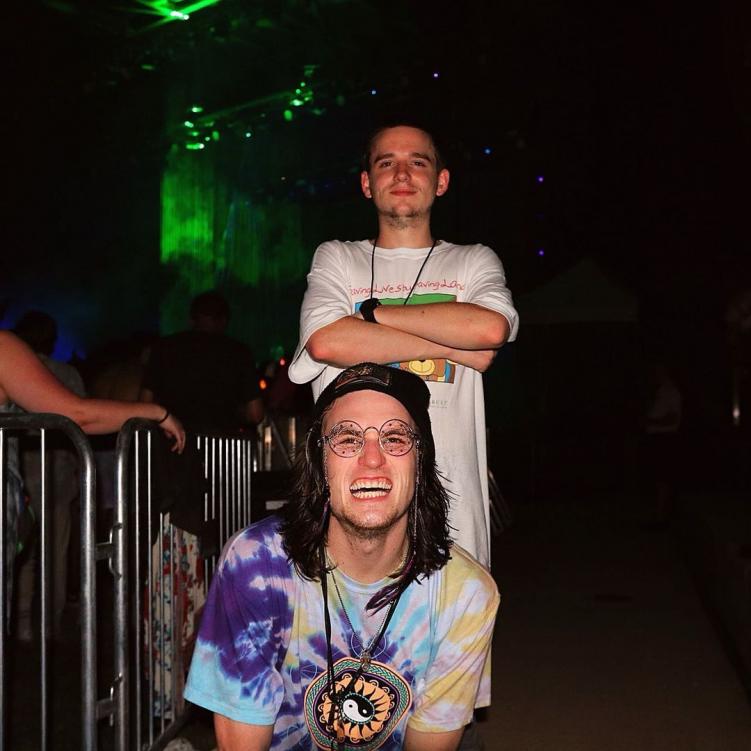 RB: Andrew, congrats on welcoming a new life into the world. How has becoming a dad influenced your creativity? 
Andrew: "It's insane watching this little human that you created grow and learn so rapidly. The constant fascination and curiosity they have reminded you that you once had that too and that alone is really inspiring."
RB: Are you the type of producers that are super meticulous and spend countless hours on a project or are you guys able to do something and get it off in a day or so?
EB: "100% super meticulous. We are both quite obsessive over details, sometimes to a fault."
RB: What are each of your personal favorite singles on the album?
Andrew: "Innertwine. Because it best portrays our evolution of sound and different tastes."
Eric: "Honestly, would have to say the same song for the same reason. It just felt really good whilst writing it. Sapped is up there for me too, that one clicked off the bat."
RB: What did you guys have in mind when selecting the order of the songs on the album?
EB: "Both of us wanted the album to feel like a cohesive story from start to finish, it was important to have dynamic moods and contrast throughout."
RB: Before I let you guys go, is there anything fans can expect coming up on the horizon?
EB: "We're very excited about some collaborations we currently have in the works with some of our incredibly talented friends! And we mentioned this, but we have some merch items that we've been wanting to do for a long time so we are stoked to be able to create those for our fans now :)"
The Floridian bass duo is currently smack dab in the middle of their album tour with upcoming festival performances at Moonwalk, Big Foot Electro, Sonic Bloom, and our very own SHIFT Thursday. Be on the lookout for a special smoke and greet giveaway with EAZYBAKED hosted by River Beats, Cervantes, & Veritas Fine Cannabis. 
Check out the full Intertwined Album tour below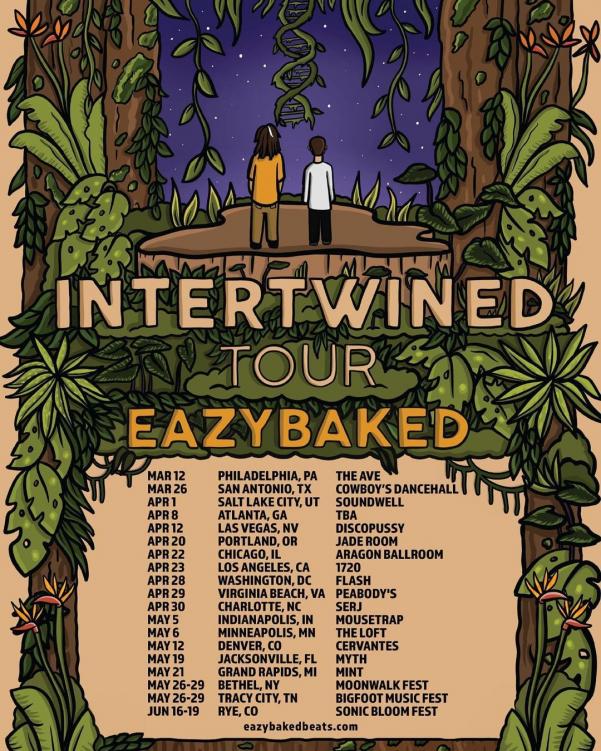 With tons of momentum swinging in their favor, don't expect EAZYBAKED to slow down any time soon. Keep up with everything the duo has going on in the links below and if you have the opportunity to catch one of their tour stops this year don't miss it!
Follow EAZYBAKED:
Website | Facebook | Twitter | Instagram | SoundCloud | Spotify